Drift
The Drift brand is not the market leader in the action camera market; that accolade belongs to Go-Pro. But because Drift came later, and has been able to learn from the market leader's mistakes and weaknesses, we think they have invented a product that is certainly better packaged, and which has a number of advantages. Drift's dimensions and format makes it less obtrusive. Its 360° rotating lens also gives greater flexibility, whilst its integral screen lets you see what you are shooting. There are a number of models in the range and, like Go-Pro, the HD images it captures are amazing.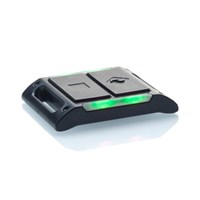 The Drift Two-Way Remote places intuitive control at your fingertips. Easily attached to a wrist or pack, and with glove friendly buttons, the Two-Way Remote Control clearly communicates your camera's current status using Drift's innovative color system.
£24.99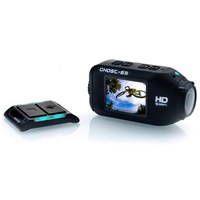 The Drift Ghost-S action camera is an updated version of Drift's Ghost HD, and features a host of upgraded features.
£249.99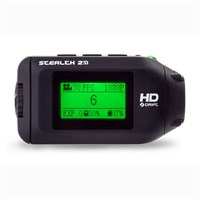 The Drift Stealth 2 camera is the smallest and lightest Drift camera yet. The 7 element lens provides 137 degree field of view so objects appear closer and sharper. The Stealth 2 films in 1080p HD at 30 FPS with a Aptina CMOS sensor.
£149.99