Blue Accessories
The Baruffaldi Union Jack goggles are made in Italy and finished by hand. The goggles feature a soft Napa leather frame with the Union Jack design and connect to a matching branded elastic head band that's adjustable.
£199.99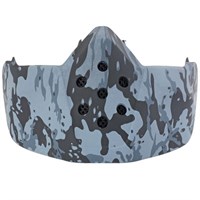 This is a replacement mask for the Shark Streetfigher helmets, customisethe look of the helmet by adding this grey camo print mask.

£19.99
Special Offer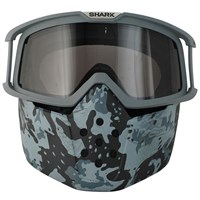 The Shark Camo goggles and mask set includes a replacement set of goggles and printed grey Camo mask for the Shark Streetfighter helmets.

Now £77.99 Was £84.99