Ladies Daytona Motorcycle Boots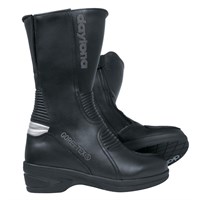 These Daytona ladies Pilot Gore-Tex motorcycle boots are a stylish option for female riders. These boots have a heel which gives a feminine look whilst giving an added height advantage for a higher standing position and easier rest on the motorbike.
£299.99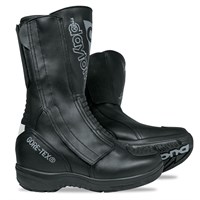 The Daytona Lady Star GTX boot is a top end touring boot that offers a higher stand and easier rest with integrated height in the sole. There is a 2.5cm raised support in the heel and 0.8cm raise in the toes. Constructed from soft leather.
£359.99