Cream Icon Motorcycle Gloves
Special Offer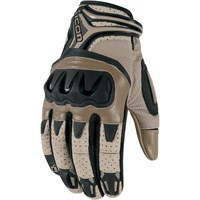 The Icon Overlord Resistance gloves are made from Ax Suede and mesh featuring French leather reinforcement on the palm. Other exterior reinforcements include floating, 3D molded D3O knuckle guards which protect from impact but retain great flexibility.
Now £49.99 Was £79.99
Special Offer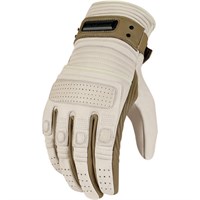 The Icon 1000 Beltway gloves are a pair of abrasion resistant premium grade French leather gloves that include CE approved D3O protectors in the knuckles. The gloves have a floating knuckle system which helps with flexibility.
Now £59.99 Was £119.99