White Nolan Motorcycle Helmets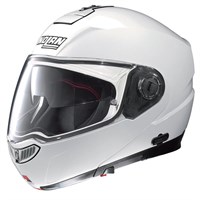 The Nolan N104 Evo helmet has a 2 layer polycarbonate shell and a redesigned ventilation system. It now includes air booster technology. There is a top air intake vent as well as one on the chin guard which helps circulate the air around the head.
£269.99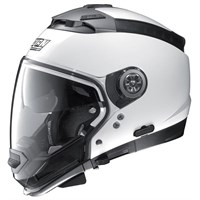 The Nolan N44 helmet is a cross-over type touring helmet suitable for both winter and summer. It is fully modular with 2polycarbonate outer shells. The helmet has large top air intakes and a
large
rear air
extractor to help air move around the head.
£199.99