Orange Premier Motorcycle Helmets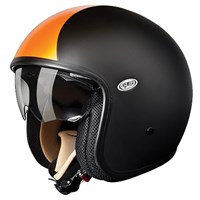 This Premier Vintage motorcycle helmet is an open face jet helmet with classic style, ideal for wearing in the city. The Vintage range of Premier helmets features classic graphics and modern safety features.
£169.00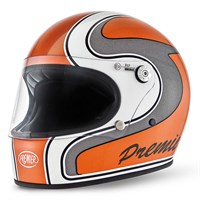 The Premier Trophy helmet is one we're particularly proud of at Moto Legends, are we took the original idea to the company. Our starting point was a simple one; if you ride a bike from the 50's and 60's and want to look the part, this is the helmet.
£199.00