Green Full Face Shark Motorcycle Helmets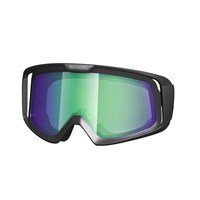 The Shark iridium green lens is an insert for a pair of Shark goggles (sold separately) for the Streetfighter Raw helmet. Easily interchangeable for different times of day and lighting conditions.
£39.99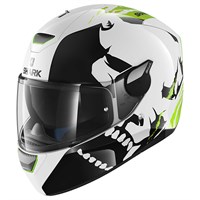 The Shark Skwal helmet is the first helmet to come complete with an LED light system, in yellow/green the LEDs appear around the top vent, chin vent and on the rear spoilers providing greater visibility at night for other drivers.
£229.99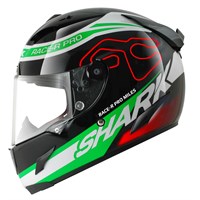 The Shark Race-R Pro helmetis part of Shark's racing division at the top end of helmets. Thesehelmets are being worn by professional racers who also help in theresearch and development of these and future models.
£469.99