Brown Wax Cotton Belstaff Motorcycle Jackets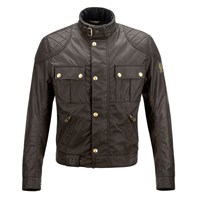 This is the new-for-2013 Mojave; officially its called the Mojave 2.00. Now under new ownership, Belstaff has gone to great lengths to improve the quality control on their jackets although, in truth, we never experienced many quality issues.
£495.00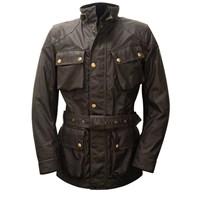 The Belstaff Trialmaster is a classic, belted waxed cotton jacket, made popular by trials riders in the 50s and 60s. There's a removable Micro-Valtherm gilet and light padding in the sleeves. D3O armour at the shoulders and elbows with a pocket for back armour.
£525.00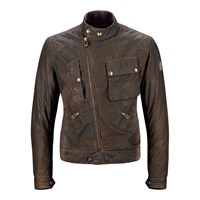 The Imperial is a new style that has been introduced into the Belstaff Pure Motorcycle collection for the 2017 season. It is, in essence, a variation on the Mojave jacket; that is to say, a shortish, blouson-style biking jacket.
£550.00