Brown Waterproof Belstaff Motorcycle Jackets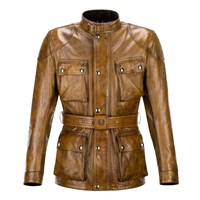 The Belstaff Aintree jacket is made of 1 - 1.1mm waxed leather with CE approved D3O armour in the shoulders and elbows. Around the armou is an extra leather layer to increase abrasion resistance and there's also a pocket for a back protector.
£950.00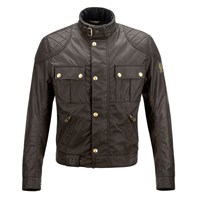 This is the new-for-2013 Mojave; officially its called the Mojave 2.00. Now under new ownership, Belstaff has gone to great lengths to improve the quality control on their jackets although, in truth, we never experienced many quality issues.
£450.00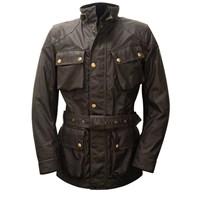 The Belstaff Trialmaster is a classic, belted waxed cotton jacket, made popular by trials riders in the 50s and 60s. There's a removable Micro-Valtherm gilet and light padding in the sleeves. D3O armour at the shoulders and elbows with a pocket for back armour.
£475.00