Ladies White Halvarssons Motorcycle Jackets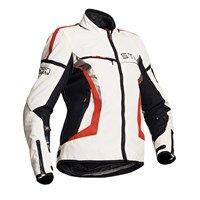 The Halvarssons Lindstrands Womens Zoya jacket is a textile jacket made from Texdura that's been reinforced with HI-ART which makes textiles up to 6 times stronger. Inside the Zoya jacket there's a Dryway+ wind and waterproof membrane and adjustable, CE
£229.00
Special Offer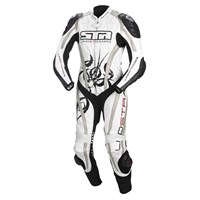 The Halvarssons Silverstone ladies one-piece suit is part of the on road leather range. We have to be honest. When one thinks about a one-piece leather racing suit, Halvarssons is not the first name that comes to mind.
Now £349.99 Was £405.30
Special Offer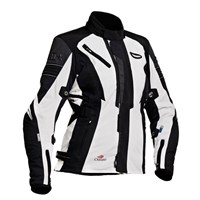 The Halvarssons ladies Electra jacket is a high performance textile jacket. Constructed from Polytex, the Halvarssons ladies Electra jacket features a Dryway Plus membrane for water and wind proofing, a removable Outlast temperature-regulated lining.
Now £279.30 Was £399.00