Mens Red Roland Sands Design Motorcycle Jackets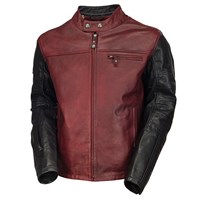 We love a brown leather motorcycle jacket, we really do. And we're not sure why. Perhaps it's just that it stands out from the sea of black leather gear that lines the walls of just about every motorcycle dealer we've ever visited. Well, this cafe racer.
£575.00
The Roland Sands Clash jacket is a hand finished, washed and oiled/waxed top grain cowhide leather jacket with great rocker style detailing in the short snap collar, off centre zip and front pockets.
£595.00