Cal Crutchlow T-Shirts Fanwear
Special Offer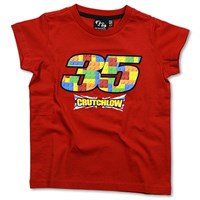 The Crutchlow Kids t-shirt in red features a fun lego 35 logo printed across the chest and a Crutchlow Union jack logo on the back at the nape of the neck. This crew neck t-shirt is a great way for the kids to show their support for their favourite rider.
Now £7.99 Was £27.99
Special Offer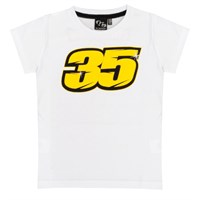 This Cal Crutchlow 2013 kids logo T-shirt white forms part of the 2013 Cal Crutchlow collection, specifically designed for fans of the British MotoGP star.
Now £7.99 Was £19.99