Dani Pedrosa T-Shirts Fanwear
Special Offer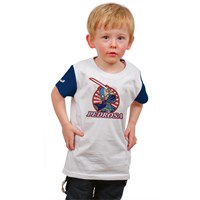 This Dani Pedrosa kids t-shirt is perfect for any young fan of the Repsol Honda Moto GP rider. In white with contrasting blue sleeves, this t-shirt features Pedrosas charicature samurai logo and name printed on the front and a Dani logo printed on the sleeve.
Now £9.99 Was £25.99
Special Offer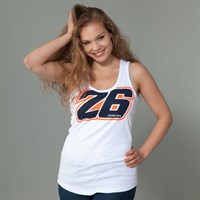 This Dani Pedrosa ladies sleeveless vest top is white with a large black and orange number 26 printed across the front.
Now £9.99 Was £24.99