WHAT'S NEW PUSSYCAT?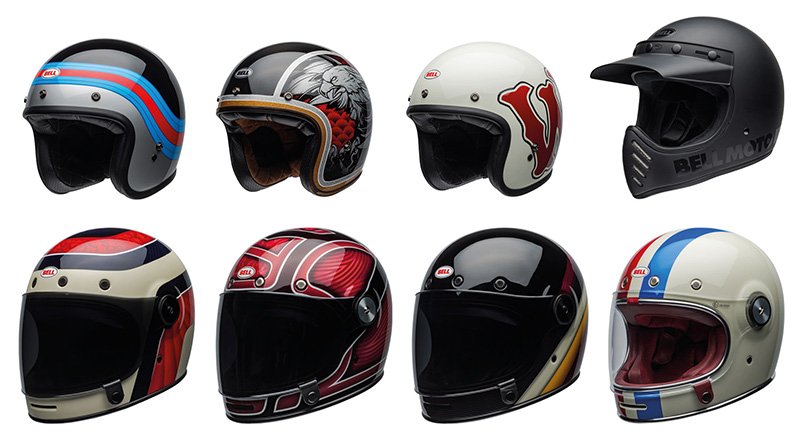 New colourways for Bell's Custom 500, Moto 3 and Bullitt helmets
Bell's Custom 500 may not be the best fitting, open-face on the market, but it's the Bell logo that most people gravitate towards. Recently arrived into stock are four new graphics for what is, in essence, the most famous helmet on the market. At last, there's a matt black version of the Moto 3, although Shoei got there first with their super de-luxe Ex-Zero. And, lastly, we've had in four new designs for the ever popular Bullitt. The Bullitt was the very first retro full-face, if you don't count the rather specialist, and rather expensive Ruby. But whilst there have been many pretenders, the Bullitt is still the one to have. The fit is never going to be race-rep. tight, but there's still nothing cooler to ride in.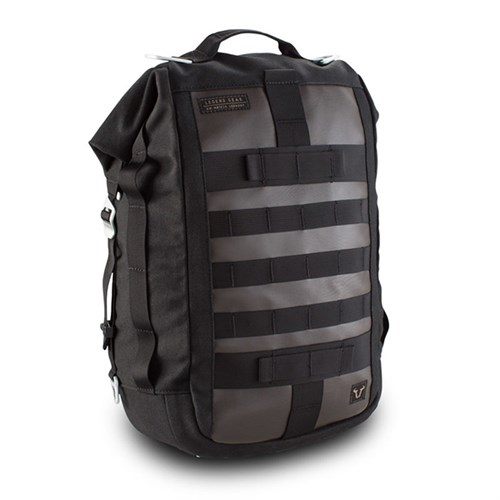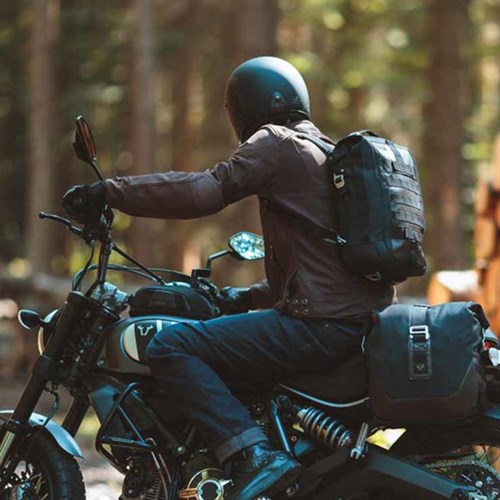 Another new Legends bag from SW Motech
We rate very highly indeed the pannier system created by SW Motech that allows soft luggage to be securely fixed to a wide range of what one might term 'cool' bikes. In last month's magazine, we announced a new, and rather commodious, bag that sits on the back seat. Well this month we're pleased to be able to present another new bag that doubles as a rucksack and a tail bag. It measures 30 x 17 x 80cm, meaning that it will easily swallow a 15" laptop in its special, padded computer pocket. It fixes easily to just about any bike with the four straps that are included. But it will also convert quickly into a rucksack. Like all the Legends bags, it's made from a tough, synthetic leather outer fabric. It's not waterproof, but comes with a waterproof inner bag. It comes in black with brown only, and costs £125.99.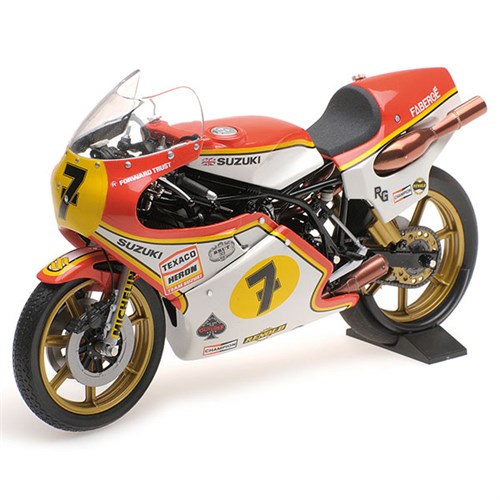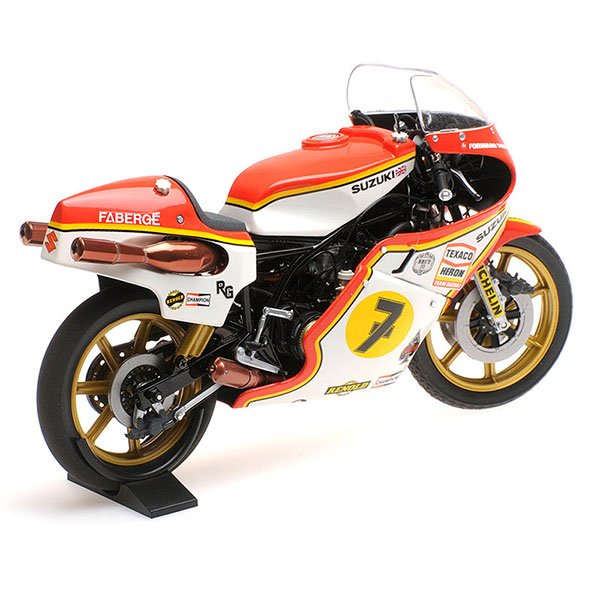 1:12 replica of Barry Sheene's 1977 world championship winning Suzuki RG500
You will know Motolegends as a purveyor of motorcycle apparel, but our sister company, Diecast Legends, is the UK's leading seller of collector-quality, diecast replicas: cars and bikes. About 12 years ago, we started working with a company called Minichamps to produce 1:12 replicas of Barry Sheene's 1976 and 1977 Suzuki RG500s. The 1976 bike was released about seven years ago, but only recently did we hear that the '77 bike will arrive with us in a few weeks' time. Minichamps is one of the best known brands in the diecast world. They make wonderful models, and are by far the leading producer of 1:12 model bikes. Indeed, they've made a model of just about every bike Rossi has ever ridden. The Sheene bike will be totally faithful to Barry's bike. We know this because we photographed the original all those years back when it was on display at Beaulieu. We also happen to know that the bike is going to sell out very quickly after release. We know how many we've got, and how many Minichamps has left in the factory in Germany. This is a model that will not be around for long. If you want one, do not think about it for too long.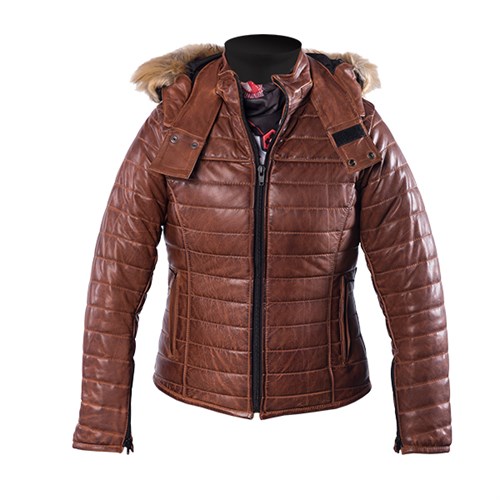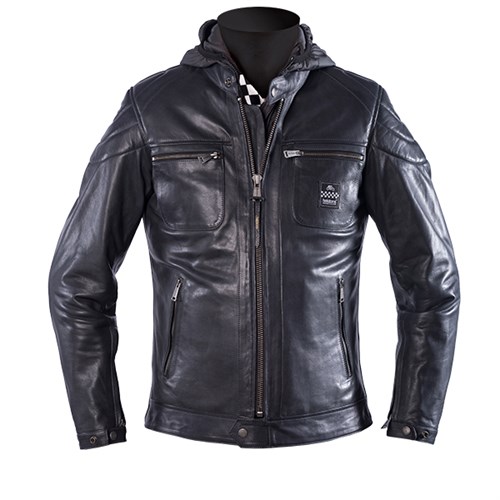 Fresh Helstons delivery just in
Helstons does just made the nicest biking leather jackets. Their range isn't huge, and so any new arrival is something to get excited about. Well, this week, we've had in two new jackets; one for men and one for ladies. The ladies' jacket is a beauty. The leather is gorgeous, the jacket is nicely shaped and it's lightly padded; a bit like a Puffa jacket. The gents' jacket is again super soft. It's an interesting grey/blue in colour, and it comes with a removable thermal inner jacket that has a removable hood attached. Both, of course, are fully armoured, including a waterproof membrane. By and large, we tend to think of leather jackets as something you wear in the summer, but the way Helstons does it, you get a jacket that you can wear much deeper into the colder and wetter weather of the winter. Check them both out. They're both in stock. The ladies' jacket, by the way, comes in both brown and black.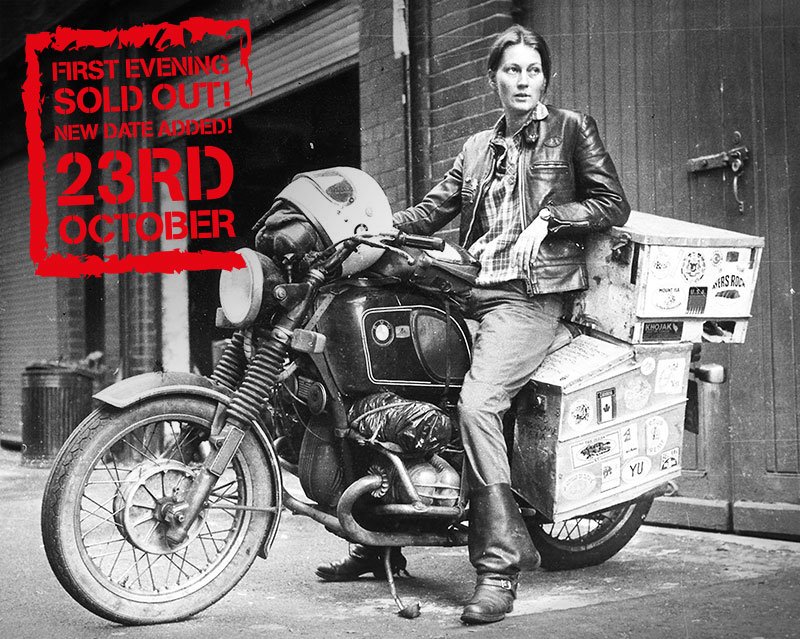 Extra date for Dinner with Elspeth Beard
Elspeth Beard, at the age of just 23, set off on her trusty BMW R60/6 to ride around the world. She was the first British lady to accomplish the feat. Elspeth is a formidable lady, and a friend of ours. On Thursday October 25th, Elspeth will be giving a talk about her journey, over dinner at the 140 Café in Cranleigh. But tickets sold out almost overnight, so we've arranged a second evening on Tuesday 23rd October. If you'd like to hear Elspeth tell her story in her own words, we still have places left for the 23rd. To learn more about the evening, click below. If you've not read her book, you'll be able to buy it on the evening.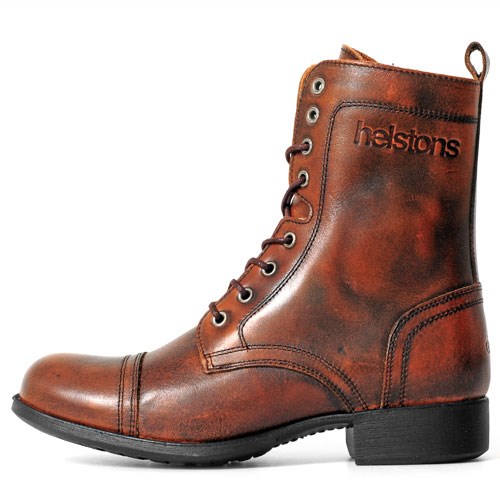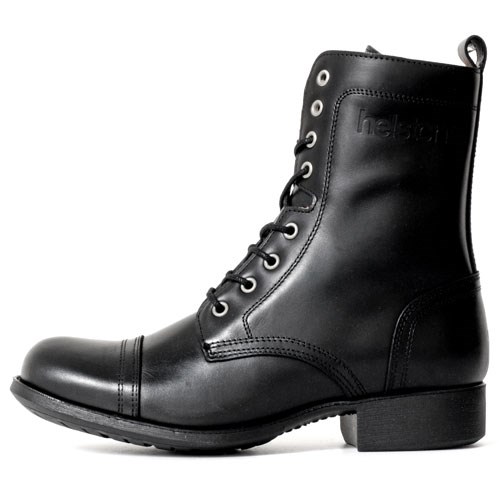 New leather boot from Helstons called the Lady
Ladies' riding boot made from greased leather. The boot is lined entirely in calfskin and has a waterproof membrane. There's an extra layer of leather for the gear change, and you get protectors in the ankles. To help get in and out of the boot, there's a full-length zip on the inside of the boot. We think they look the business.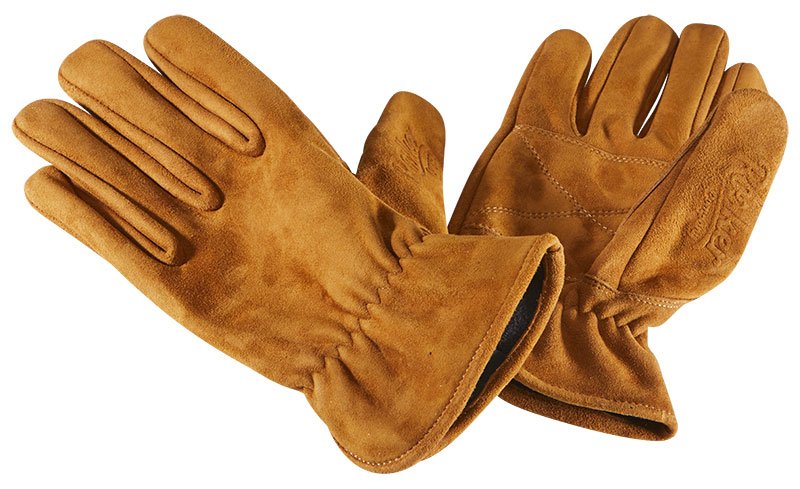 New Nubuck glove from Rokker
This is what is known as a 'ropers' glove, fashioned in the style of the gloves worn by cowboys. But Rokker loves to do things a little differently, so they're made from suede. They're not a high-tech glove but, for protection, you get an extra layer of suede in the palm. For extra warmth, these gloves are lined with Outlast. Outlast is brilliant stuff that keeps you warm in the cold, and helps you stay cool when it's hot. Outlast also happens to work particularly well with heated grips, as it passes the heat around to the back of the hand.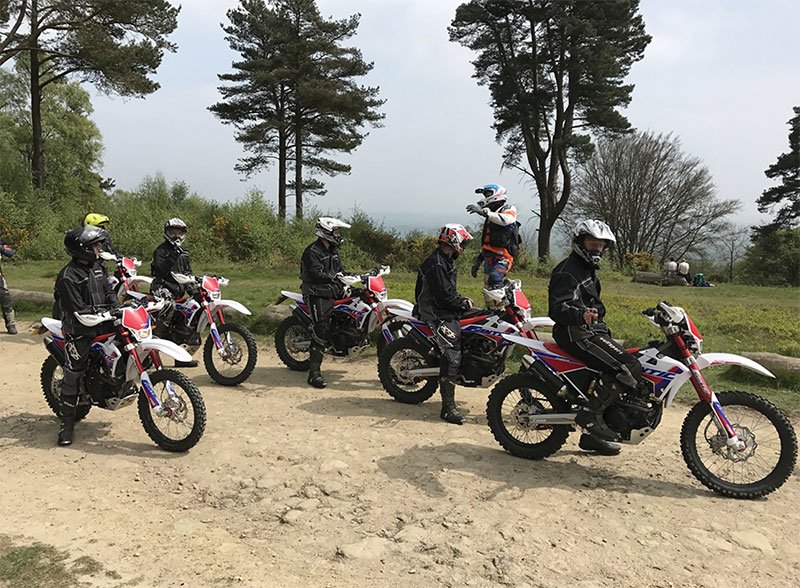 Ladies off-road day in Surrey Hills
Maybe it's because our owner is a woman that Motolegends is a little more focussed on lady bikers than most motorcycle clothing sellers. We like to think we've put together what is probably the most interesting selection of women's riding gear in the country. But our commitment to women bikers goes much deeper. Earlier this year, we took a terrific group of ladies down to the Loire Valley in France. Our next ladies-only excursion is along the green lanes of the Surrey Hills. Our first date of Thursday 25 October was a complete sell-out, so we've added a second date: Tuesday 23 October. If you think you might want to join us, click below for more information.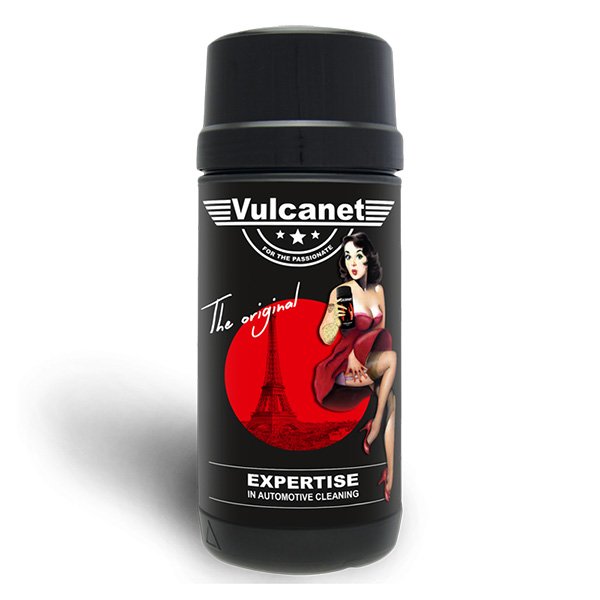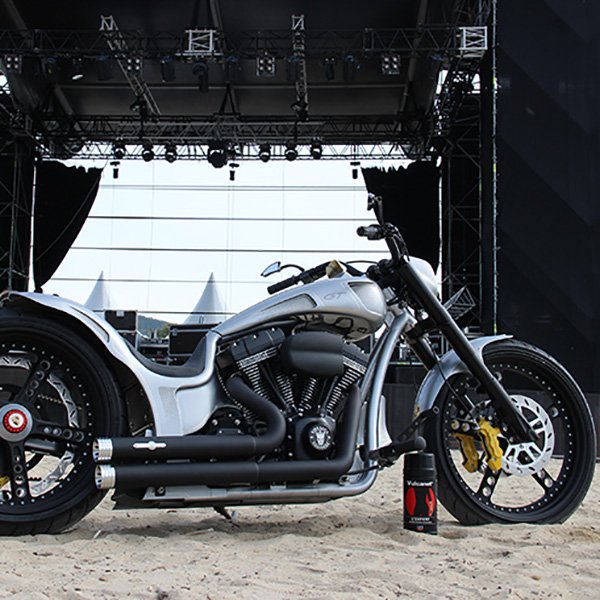 The Vulcanet wash-wipe system now in stock
We're a bit old-school here at Motolegends, so we were reluctant about accepting a way to clean the bike that didn't involve buckets of soapy water, sponges, lots of bottles of different liquids, chamois leathers, old toothbrushes, microfibre cloths, and so on. But having spoken to a number of concours competitors, and having tested the product ourselves over the summer, we have become converts. What the pack includes is around 80 wet wipes that can be used to remove any kind of dirt, oil, staining, bird droppings, or insect remains from just about any part of the bike. And it really works. It doesn't scratch the paint or the chrome work, but it certainly removes the muck. It leaves a slightly wet, silicone-like finish which you then polish with a microfibre cloth (included) to create a show-quality finish. If you prefer riding to polishing, then you really should give Vulcanet a go. The results are amazing. It's so quick and easy to use. It goes a long, long way and, for what it does, we think it's really well priced.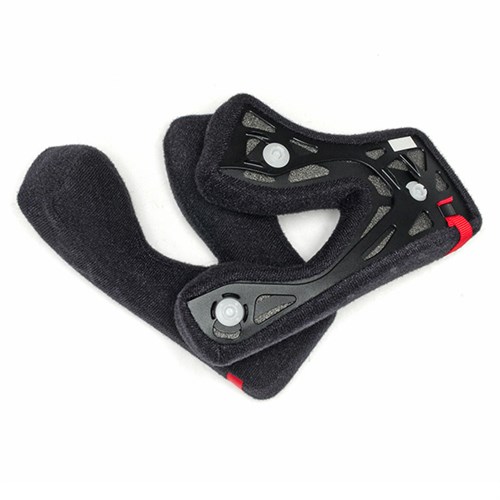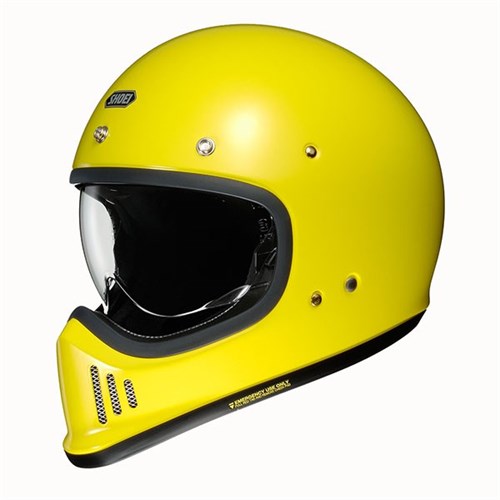 Shoei Ex-Zero helmet cheekpads now in stock
We love the new Shoei Ex-Zero. Without the naming of names, we have to say that it knocks the spots off all the other classic, off-road style helmets on the market. Yes, it's more expensive than the rest but, occasionally, you really do get what you pay for, and the Shoei is a case in point. With its high-tech AIM shell, it's almost certainly the safest such helmet on the market, which is what you'd expect from Shoei. Of course, its key USP is that it comes equipped with a drop-down, sun visor. You might just want to wear sunglasses, and goggles work well, but the adjustable visor is brilliant. You'll get loads of air, but your eyes will be fully protected. The Ex-Zero is in a different league also when it comes to comfort. Like Shoeis in general, the Ex-Zero seems to deliver glove-like cosselling for most people. Until now, though, we've been able to fit different head liners but not cheek pads. Well, at last, the cheek pads are here. So if you've been thinking about an Ex-Zero but wanted to know how good the fit could be, you should come and see us. To us, it's almost inconceivable that we cannot make it work for just about everybody.