WHAT'S NEW PUSSYCAT?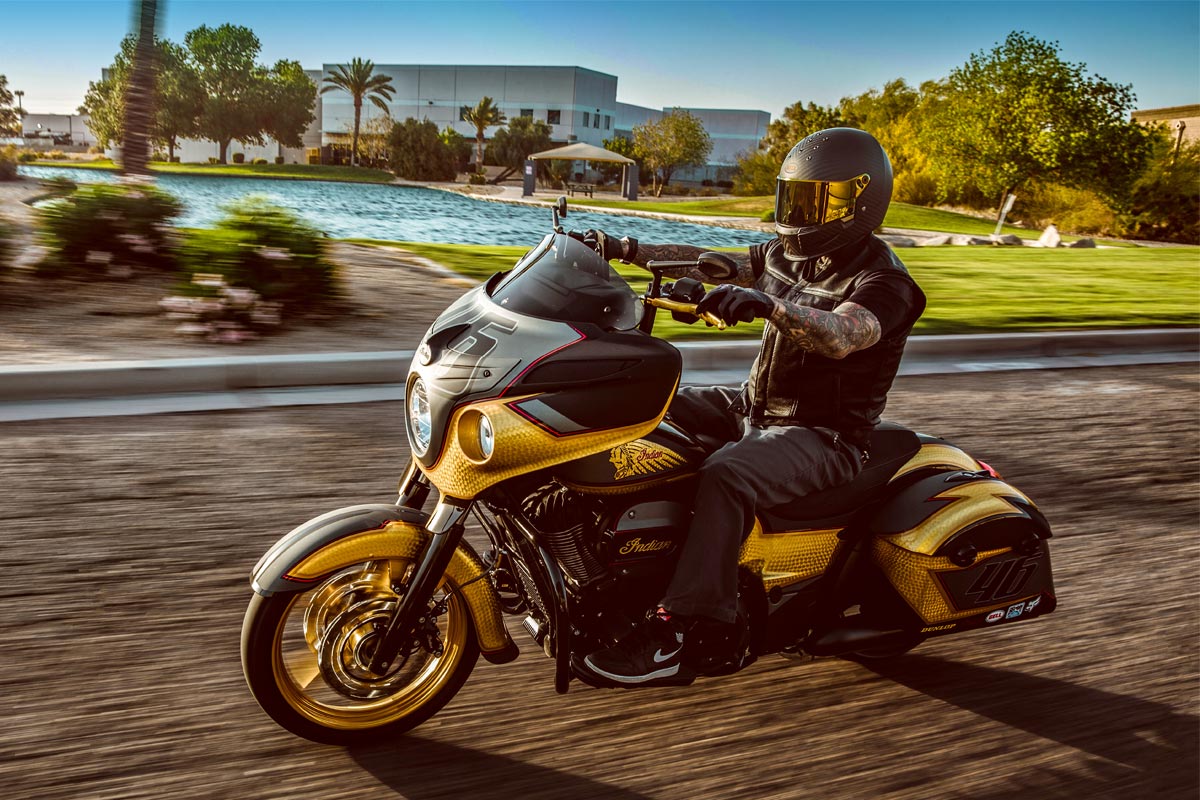 Bell Eliminator helmet now in stock
Now on the shelves in all sizes is the Bell Eliminator, a brand new helmet that is aimed at riders of custom and retro bikes, although we think it's also going to appeal to those who ride more aggressive, streetfighter-style bikes. The helmet comes in both fibreglass and carbon fibre versions, and in an array of terrific graphics. In the past, Bell's helmets have not always fitted universally, but we are confident that the Eliminator will provide a more comfortable, more cosseting fit than the Bullitt, for example. We love the styling of the Eliminator, but it's strongest suit is almost certainly its venting. And the nine pencil-sized holes in the shell are going to make sure that this is going to be one of the most vented full-face helmets you'll ever ride in, although it probably means that it may not be the quietest. As an optional extra, you will be able to buy a bung kit that will block the holes to make the helmet quieter, and to keep the rain out. These may not become available for some time, but we will supply every purchaser of the Eliminator with the kit, for free, when it becomes available. The Eliminator is now in stock in all sizes and colours, but we would suggest that this is a helmet that you need to try before you buy. If you like the look of the new Bell, come and see us, and try one on. We'll be able to tell you, there and then, if it works for you. You can also read our full review by
clicking here
.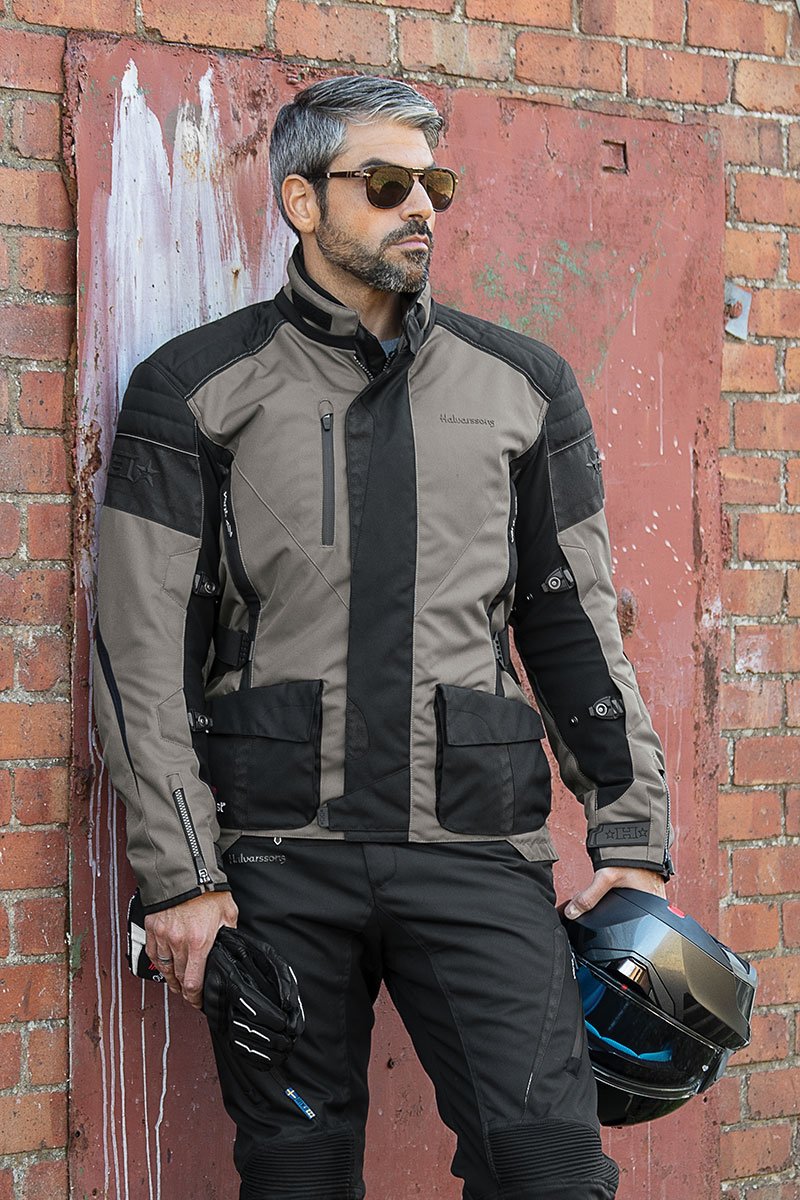 Halvarssons Wien jacket. Limited availability
Now this is the big one. It's the most important new product launch ever for the Swedish maker. And that's because it's the replacement for Halvarssons' famous Prime and Prince combo. Like the new Wien, the Prime and Prince came with drop-liner waterproof membranes but, so comfortable was the suit, so well fitting was it, and so brilliantly did it stand up to the elements that we reckoned that it was the perfect suit for 95% (or perhaps even 99%) of riders. The latest CE regulations are the reason behind the updating of the suit. It would be difficult to deny that the Wien is an improvement on its predecessor; it's a better suit although, in spirit, it's the same. The Wien jacket arrived in the warehouse last week, in what is known as the Lava colour way. We currently have it in all sizes. The all-black version will be released in a few weeks' time but, whatever colour you want, you can try a Wien on for size now. The ladies' version, also in Lava only, should be here by the weekend. What we also don't have in stock yet is the matching, drop-liner pant although, as you can read elsewhere, we recommend pairing the Wien with the Wish pant, which is in stock. Anyway, if you've been waiting to see the new combo, come and see us. We tested the Wien jacket for about six months last year, and we loved it. If you want to read our full review of the suit,
click here
.



New Shoei Neotec 'Splicer' in stock, ready to be fitted
Truth be told, we have a bit of thing for the Shoei Neotec 2 helmet and, of course, Shoei helmets in general. We like flip-lids. We don't see the downside, and a well-fitted flip is quieter than a full-face helmet. Luckily, with three different cheek pads and three different thicknesses of headliner in each and every size, it's a helmet that we can nearly always get to fit perfectly. Comms, of course, is the other benefit of a flip-lid. For some reason, comms. systems and flip-lids seem to go together. So with a flip-lid you'll often find you get the very best, most integrated comms. facility. And certainly, that's the case with the Neotec 2, which has the brilliant SRL system that is based on Sena's top-of-the-range 20S model. Now, personally, we really like the range of colours the Neotec 2 comes in. They're quite grown-up colours, but they're strong and a bit different. But, as is always the way, manufacturers feel obliged to chop and change. So, for 2019, Shoei has introduced a new design that is called the Splicer. All four colours are in stock in our Guildford warehouse, and they're available for next day delivery. Alternatively, pop in store and see them for yourself. Of course, we also have good stocks of the older designs, and of the Sena SRL intercom.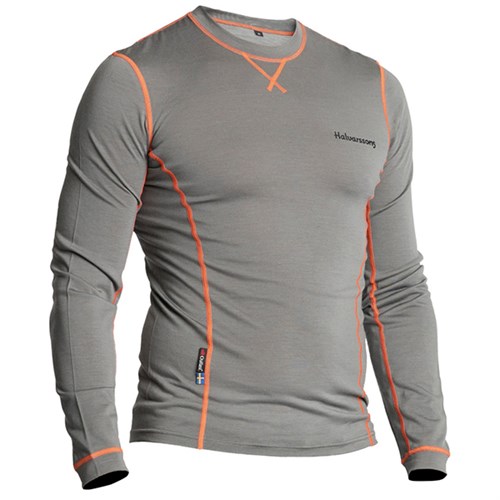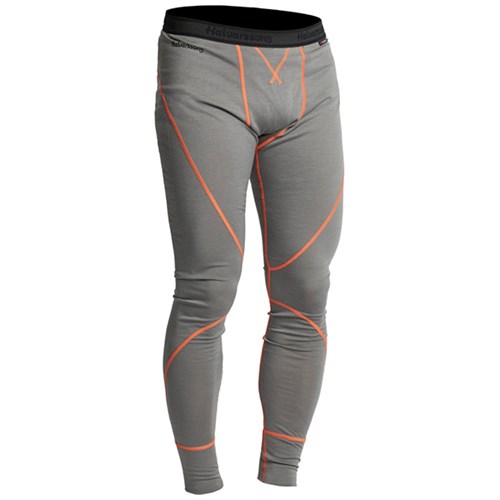 Halvarssons Light Wool underwear just here
Halvarssons already make a range of great base layers. They do some brilliant mesh stuff for the hot weather. And we really like their merino underwear that is more suitable for wintry conditions. We particularly rate the Polo Wind Wool top with its Windstopper fabric. But now the company has created a set of undergarments that sits between the two. And we can understand why, because their standard merino gear is too warm for summer, whilst their mesh layers do nothing but aid breathability. The Light Wool underwear is made from merino. Now whilst merino is great in the winter because it is unbeatable at trapping the heat generated by the body, it is also brilliant in the summer because it can absorb, and thus wick, up to 30% of its weight in moisture without a rider feeling wet. The new Light Wool uses, as the name suggests, a lighter weight merino. It provides a bit of warmth, but you could pretty much wear it all year round. And in the summer, it will still do an amazing job of moving sweat away from the body towards a dryer atmosphere. But to cap it all, the Light Wool also incorporates temperature-regulating Outlast, meaning that your body temperature will always be moderated. If you only wanted one set of base layers, these are the ones to go for, and they're in stock now.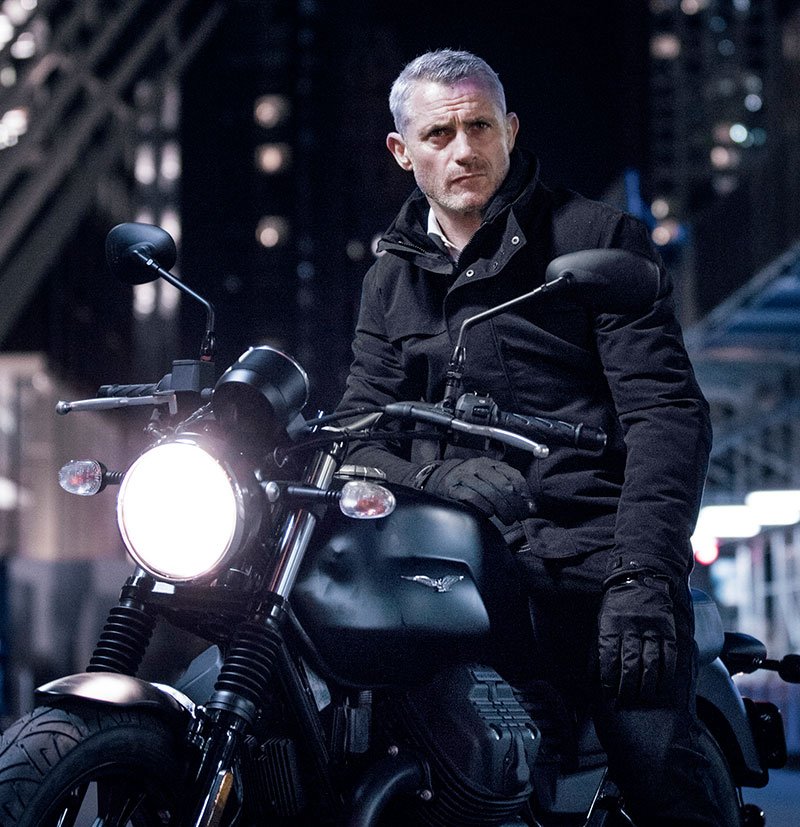 Spidi Gamma laminate jacket now in the building
We have not come across a jacket quite like the Spidi Gamma jacket before, which is why we have decided to add it to our range. It is very much an urban jacket, designed for the rider commuting in the city, for the scooterist perhaps, or for the rider who is riding a short distance from home to the station, for example. This is not the kind of jacket you buy for speeding down the motorway at 80 mph. There are quite a few jackets that are designed for urban commuting, but very few of them are laminated like the Gamma. A laminated garment is one where the membrane is bonded to the outer fabric. Water cannot pass through the fabric, meaning that the jacket in this case, won't get wet and heavy. It won't 'wet out', as we call out. It means the wearer stays drier for longer. It also means that, because the jacket doesn't hold the water, the wearer will stay warmer. For some, the most important consideration is that, after a downpour, a laminated product will dry out inside an hour or so. Most urban, commuting jackets have what we call a 'drop liner' waterproof membrane that hangs independently inside the outer fabric. When it rains hard, such garments get soaking wet, making the rider feel cold. They also take ages to dry out. The Gamma's external fabric is a high-tenacity Poly-Nylon material that is sufficiently abrasion resistant for urban riding. The jacket comes with a removable, thermal liner, adjusters for fit, reflective panels, and armour in the shoulders and elbows. There's a pocket for a back protector. Now the Gamma is an outstanding bit of kit. It will do its job brilliantly. But it is not for everybody. It is a very superior waterproof top. It is not for long distance commuting or touring.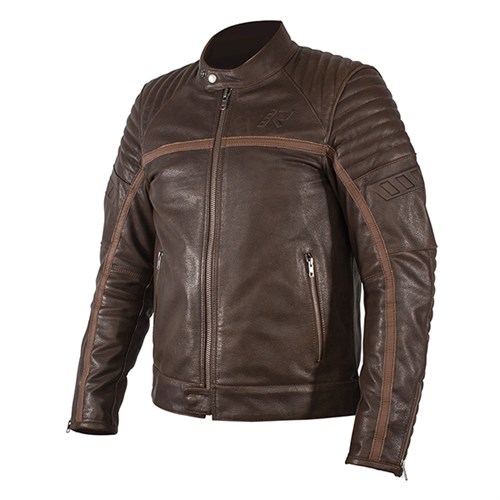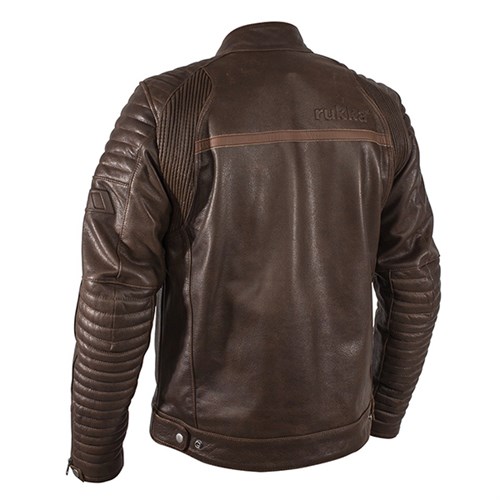 Rukka Markham in brown just arrived
Rukka make some of the best, most protective and most reliable technical motorcycle gear in the world. What would people think if Rukka were to use all its skills and experience, its attention to detail and eye for safety, and produce a super-cool leather jacket? That question was posed by some bod in the marketing department; and the Markham is the answer. In truth, the Markham doesn't set out to be anything other than a back-to-basics, café-racer style bike jacket. Rukka has chosen a premium-quality cowhide. The hem can be adjusted with poppers, the cuffs with zips and poppers. The zips, of course, are YKK. There are two slanted, zip pockets on the outside of the jacket, and two inside. Despite the fact that the jacket is made by Rukka, neither the pockets, nor any other part of the jacket, are waterproof. The Markham uses D3O's latest Air Protect CE armour in the elbows and shoulders. There's a pocket for a back protector, although it is not supplied as standard. From afar, the Markham looks just like any other leather jacket, some of which probably cost half as much. But this is a Rukka. You know that the Markham is made from the best leather, with the best armour, the best YKK zips and poppers, the best stitching and so on. The brown version has just arrived into stock, and the black is due soon. It's a very cool leather jacket. But it's also a Rukka!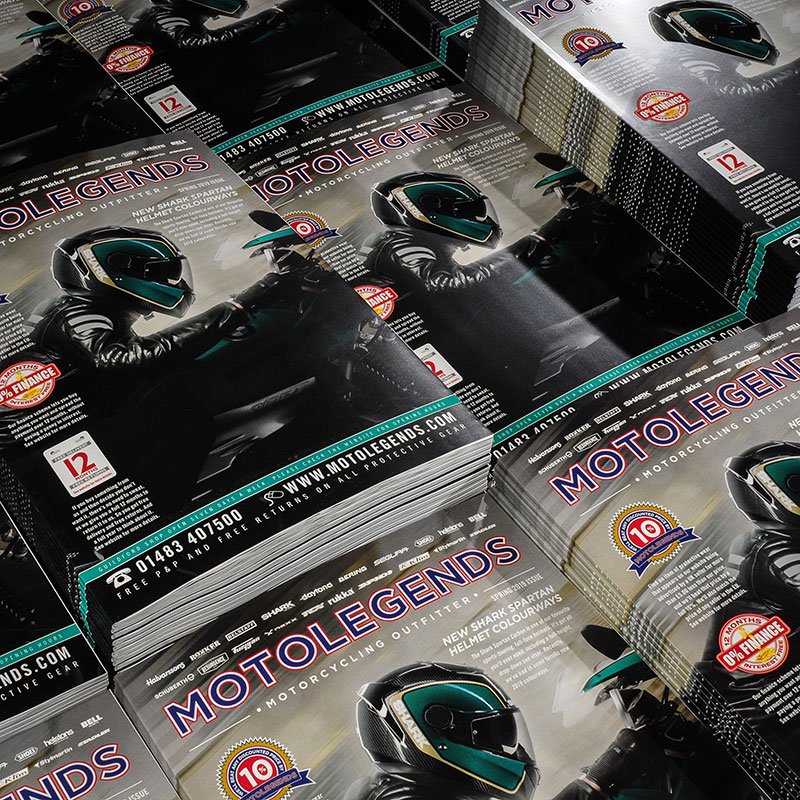 Spring Motolegends catalogue now available
A new, 100 page Motolegends catalogue hit the streets a week or so ago. If you're a regular customer, there's a good chance that we sent it to you in the mail. But if you didn't receive a copy, don't worry; we can still send you one. And it's a catalogue you won't want to miss out on. There's a huge amount of new gear due in the coming weeks, and so we wanted to make sure that we told everybody about it. In this catalogue, there's lots of news, a full review of the new-for-2019 Shoei GT-Air 2 helmet, new styles from Halvarssons, Rukka and Stadler, not to mention a new, super-exciting, over-suit from Klim called the Hardanger. We've also included stacks of the latest jackets, jeans, boots, gloves and helmets. If you're looking to equip yourself for the new season, you need to read this catalogue. As ever, it contains all the best gear from all the best brands. To order a copy,
click here
, or phone the Orderline on
01483 407500
.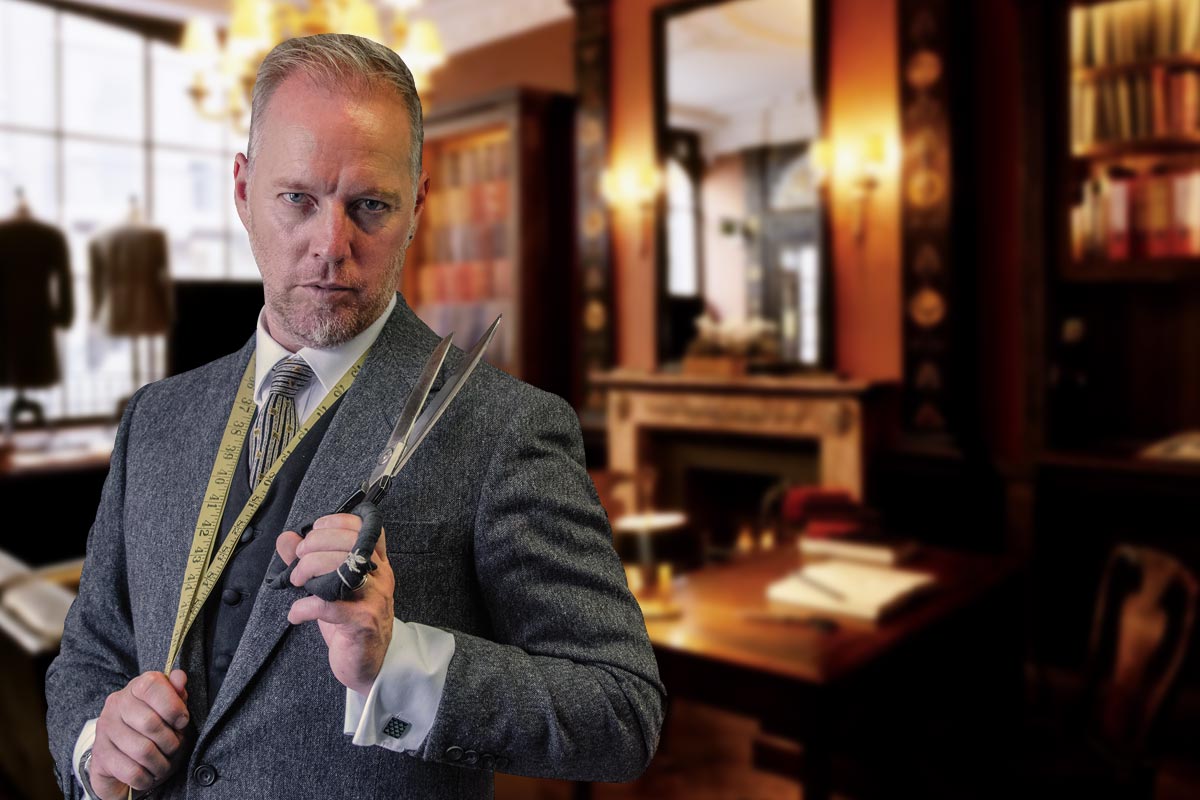 Meet with Brian for a bespoke appointment on April 13th
You may have read about our collaboration with Brian Sansom of BKS. Brian has created an exquisite café racer style jacket for this collaboration, but the real beauty of the jacket is that Brian will design the jacket totally around your requirements. More importantly, perhaps, he will tailor it to fit you perfectly. No longer will you have to put up with a jacket that is just a little to short at the back, or a tad tight on the tummy, or a bit long in the sleeves. Brian will show you a selection of leathers, a variety of zips, pocket configurations and lining options. It will take Brian about six weeks to make the jacket. And it won't be a jacket that just looks great and fits wonderfully. It will almost certainly be the safest and most protective biking jacket you've ever owned. Brian is visiting us on Saturday 13th April. If you'd like an appointment with Brian, call us on 01483 407500.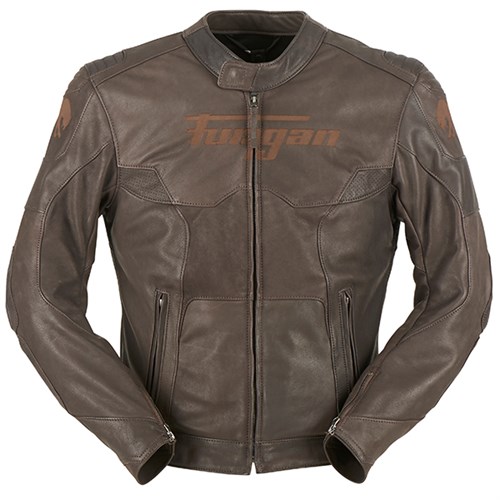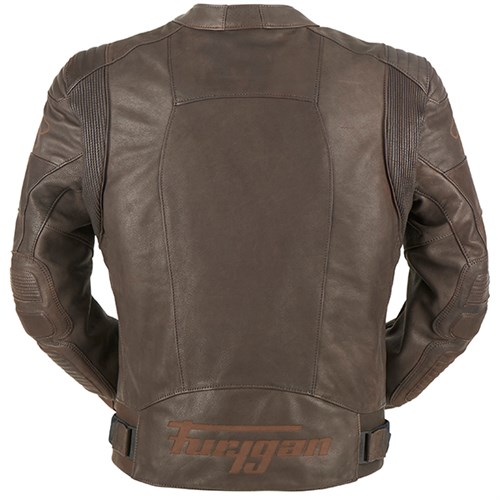 Furygan Stuart jacket just arrived
Furygan has, in the past, produced some truly classic leather jackets. Not many have grabbed us in recent years, but the Stuart did. We think it's a terrifically styled, retro jacket that nonetheless has a typical Furygan sporty feel. There are two external pockets, a robust Velcro waist adjuster, and cleverly designed accordion stretch panels in the shoulders for comfort. Detailing throughout the jacket is first class and, of course, safety is assured with D3O armour in the elbows and shoulders. For riding in cooler conditions, the jacket comes equipped with a removable, thermal, inner jacket. Frankly, this is the nicest leather jacket we've seen from Furygan for years, and it's in stock now.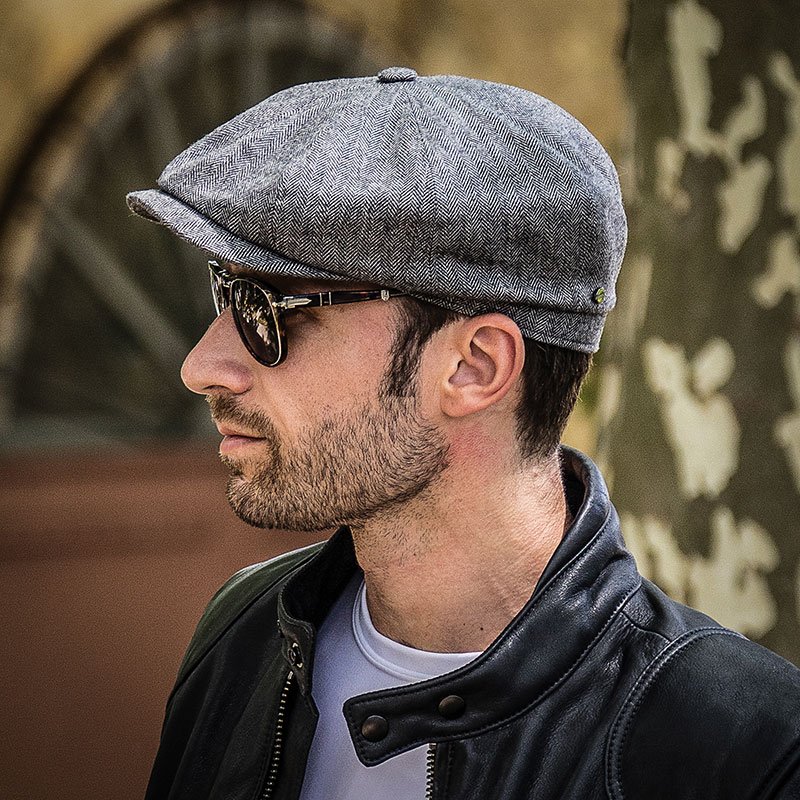 Stetson cap Sale underway
We love our Stetson caps. We've offered many variants over the years but, to make way for new styles, we've decided to hold a Stetson cap Sale where you can enjoy up to 50% off. Stetson first made hats for cowboys, of course, but in the 1920s and 30s, it became popular with motorcyclists, for whom the hat, worn backwards, acted as a form of protective headwear! The style is still popular today, and is still associated with biking. Click below to grab yourself a bargain. Just bear in mind that, once these caps have sold out, that's it; these styles are not going to be replenished.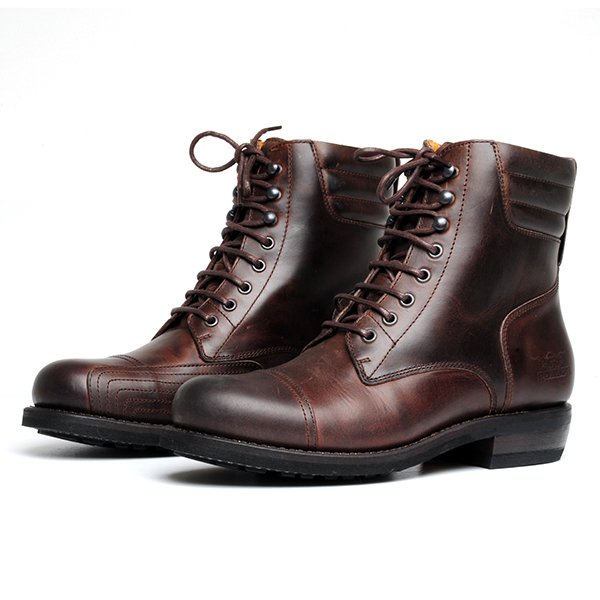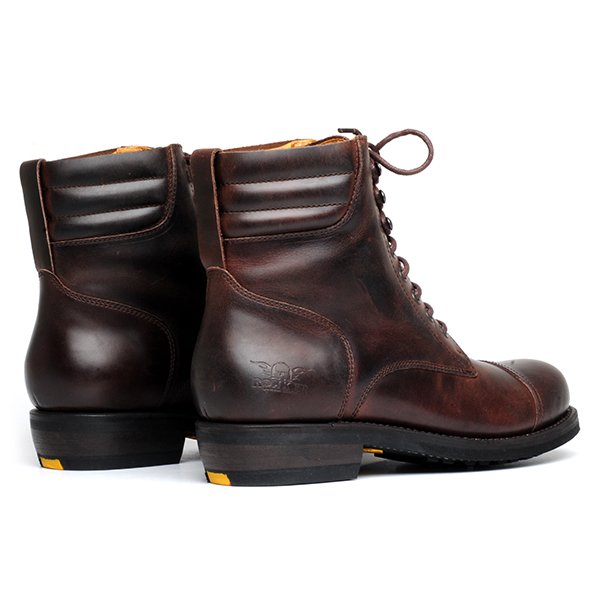 New colourway of Rokker Urban Racer boot just arrived
In common with a lot of our customers, we've got a bit of a thing for Rokker. Nobody combines form and function quite so stylishly as our friends from St. Gallen in Switzerland. Their short riding boot, the Urban Racer, is a case in point. It is a stunningly put together, totally hand-made boot. It will take a while to wear them in but, once they are, you'll have one of the hardest-wearing, most solid, yet most comfortable biking boots money can buy. But recently, we asked Rokker to do the boot in a different leather, just for us. We think the current leathers are great, but we wanted a polishable, chocolate brown leather boot; something that looked a bit smarter, and that you could wear out, or even into the office. And that's what we've got. We've only had a couple of dozen pieces made, and normally this would entail a premium, but we've managed to keep the price down to the price of the standard boot: £299.00. But don't think about it for too long. There aren't many, and you won't ever find them elsewhere!