WHAT'S NEW PUSSYCAT?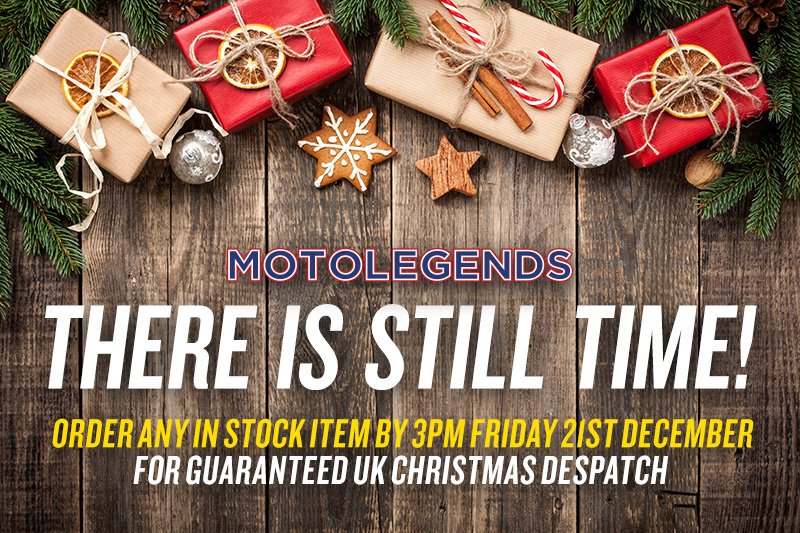 Last orders for Christmas delivery
We're sending this bulletin out on Wednesday 18th December and so, in theory, there's still oodles of time to order something, and get it delivered in time for the big day. In fact the deadline for Christmas ordering is 3.00pm on Friday 21st December. This gives our couriers the opportunity to deliver on the Saturday or the Monday; even conceivably on the Sunday. Bear in mind, though, that there's no such thing as a truly guaranteed delivery at this late juncture. What we can guarantee is that we'll get your products to a courier who has told us that they will be able to deliver prior to Christmas. But things can, and at this time of the year do, go wrong. If you want to be belt and braces, and you live within driving distance of Guildford, a visit here might be safer. But, again, If you do decide to pay is a visit, to avoid disappointment it might be prudent to phone ahead first, to make sure we've got what you're after.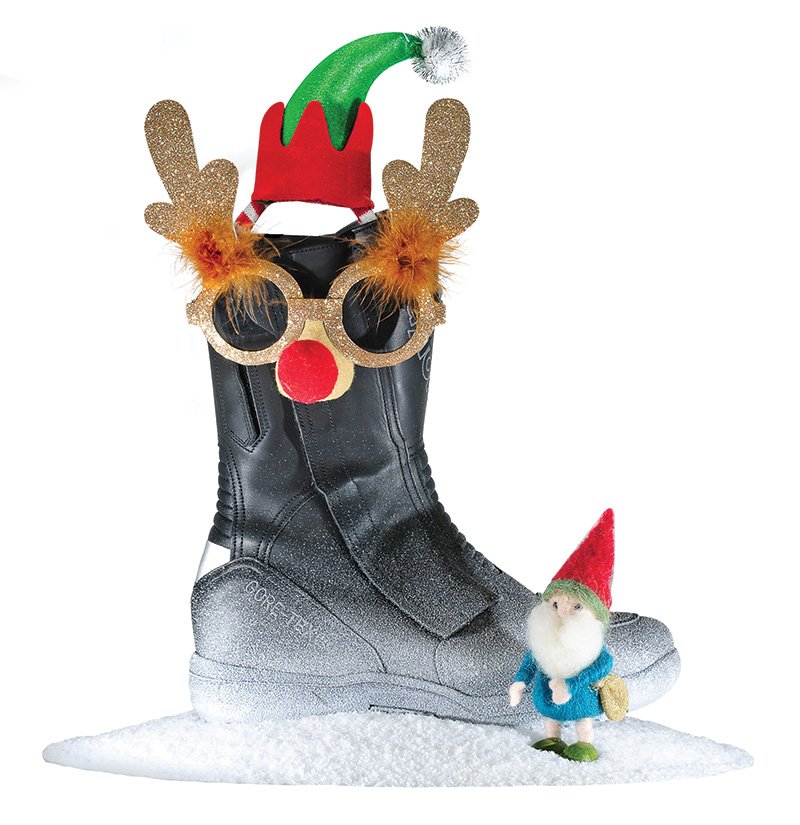 Daytona boots to go up in price on January 3rd
Some people love their Sidis. Others hanker after a pair of Alpinestars, but even though they might not be the shiniest or most colourful, we have no hesitation in suggesting that Daytona makes the market's best motorcycling boots. Only Altbergs come close, but when we compared a pair head-to-head recently, we still came to the conclusion that the Daytona is the better boot. Thicker leather, Gore-Tex waterproofing, a calf adjuster and so on. And you don't have to wait six weeks to get a pair of Daytonas! We reckon that the Daytona is far and away the most comfortable touring and commuting boot on the market, and it's probably the toughest and best made too. Of course if, down the road, you wear your Daytonas out, don't worry; the factory can rebuild just about every aspect of the boot. I've had mine for over 20 years, and some of our customers have ridden the equivalent of twice around the world in theirs. Now, this kind of quality does not come cheap, but some things are worth paying for. Nonetheless, nobody wants to overpay, which is why, if you fancy a pair of Daytonas, you should so something about it soon. And that's because, at the very beginning of the New Year, all Daytona boots are going up in price. Don't say we didn't warn you.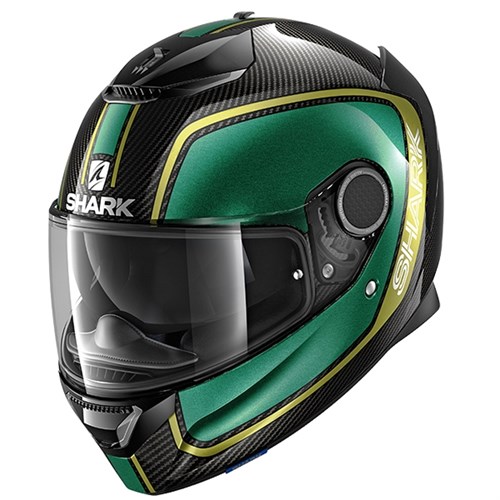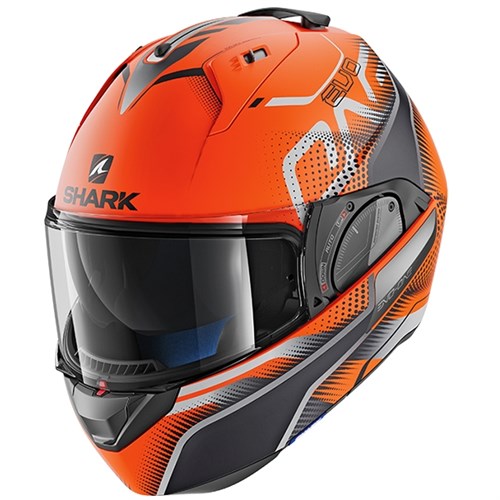 New 2019 colourways for Spartan Carbon and Evo One 2
Here at Motolegends we tend not to buy into entire ranges; from anybody. We single out the products we like, we test them to make sure we're happy with them, and then we offer them to our customers. We like Shark as a company. They make excellent helmets, and they're prepared to push the envelope more than some. Their prices are always more than reasonable too. But, even so, we've only hand-picked from their range a few styles that we like. We offer some of the company's open-face helmets, but the ones we rate most highly are the Evo-One 2 modular and the Spartan Carbon. The Evo-One 2 is a truly unique helmet, whist the Spartan Carbon offers all the features one could ever want in a sport-touring helmet, and at a very attractive price. Recently we've added a raft of new colourways of both helmets. We like some, but not all of them, although we've put them all up on the website because one man's meat is another man's poison. But the new green Spartan Carbon is particularly attractive. It looks even better in the flesh.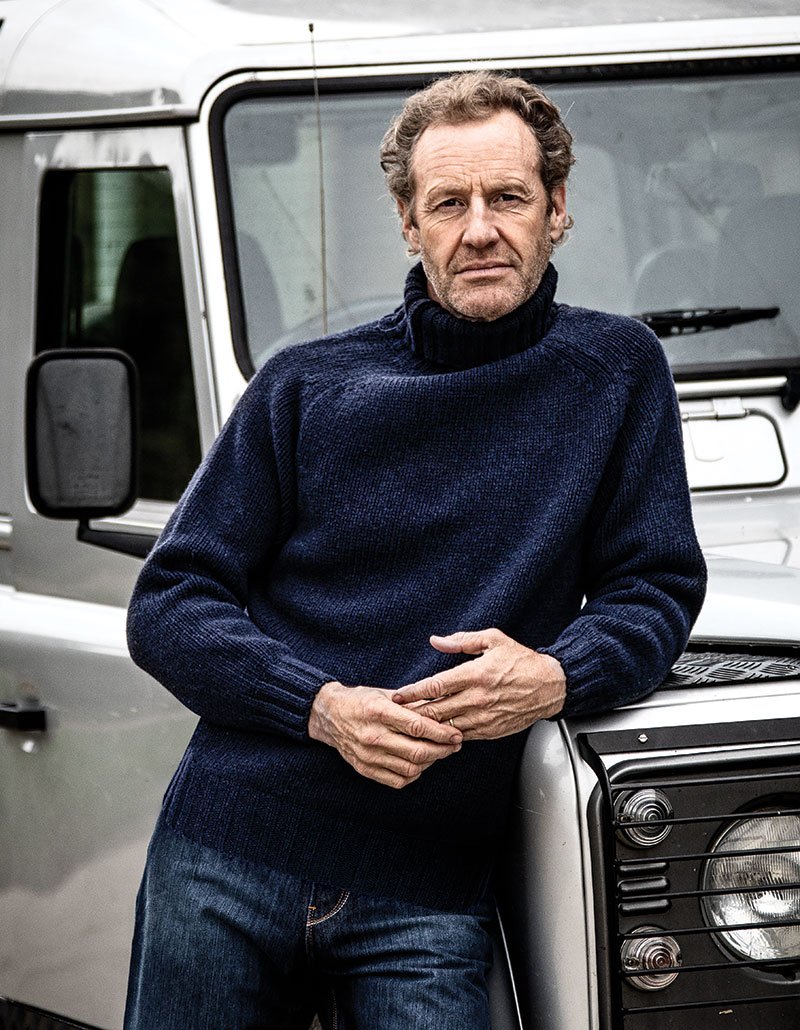 All four 'Warnorm' jumpers now on the shelves
We've done submariner jumpers before, but earlier this year we read the wonderful story about how, throughout the war, men, women and children knitted jumpers for the different branches of the armed forces. Groups were given free wool, although they usually had to buy the pattern instructions; they then knitted jumpers to a fairly uniform design for the Army, the RAF and the Navy. The guidelines were known as the 'Warnorm', the idea being that quality was maintained whatever the source. We've had these jumpers copied as faithfully as we could, using five-ply wool and the original pattern. The Dark Blue and Ecru jumpers were created for the Navy. The Olive Drab jumper went to those paratroopers who operated in extreme cold conditions, and to SOE operatives. The Light Blue jumpers went to pilots in the RAF. The reason we've recreated these jumpers is that 'Warnorm' jumpers became highly prized by motorcyclists after the war, as they were the warmest jumpers available. We've now got all four colourways on the shelf, in all sizes. The price is £89.99.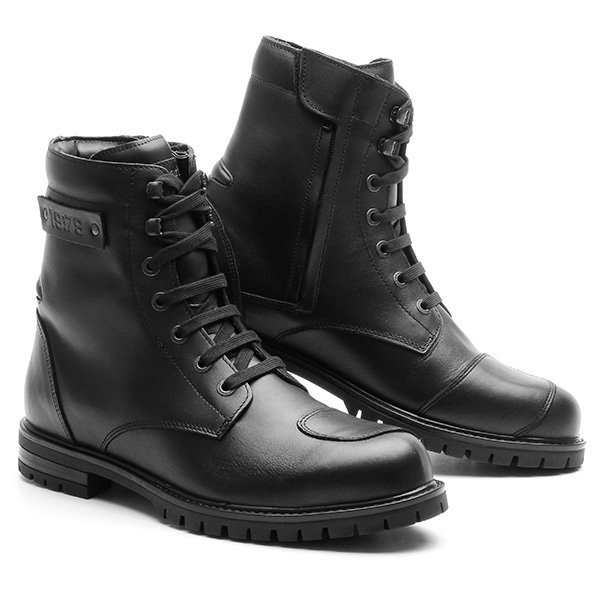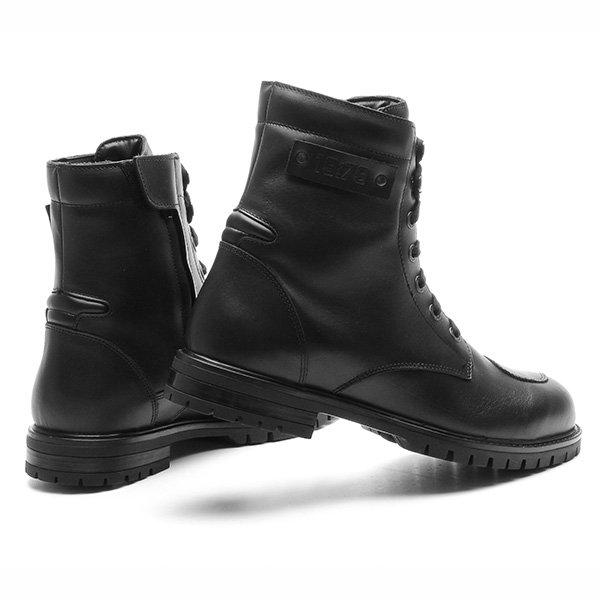 The Stylmartin Jack boot now in stock
We offer dozens of different styles of boot that vary in strength, height, weight, colour and so on. But, these days, many bikers prefer the convenience and comfort of a shorter boot that extends just above the ankles. The Jack boot is from the more robust end of this spectrum and, from our reckoning, it has just about all the elements and features you could ever want in such a boot. It is made from a high-quality, softened, full-grain leather that has been treated for waterproofing. You get a shank in the sole for torsional rigidity, a counter in the ankle, a gear change pad, and soft protectors for the ankles. The leather may be treated for water resistance, but the Jack also come with a fully waterproof and breathable membrane. The boots are laced, and you will almost certainly need to loosen them to get in and out. But you also get a full-length zip up the inside of the boot. Unfortunately, because of the waterproof gusset, this opening on its own is probably not sufficient to enable you to put the boots on, although once the boots are worn in, many people can. The sole is a Commando-style, non-slip, rubber sole that is going to give confidence on any surface. The way we see it, the Jack is pretty much the perfect short boot.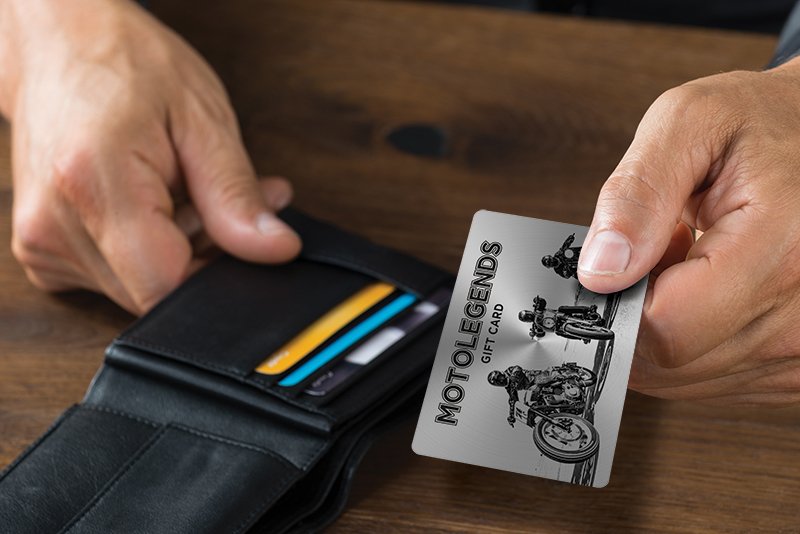 New Gift Card scheme from Motolegends
Buying motorcycle clothing for somebody else is a nightmare. In fact, unless you've been given a specific style and size, it's pretty much impossible. Which is why we reckon that it makes a lot of sense to buy somebody a Gift Card. You can choose the amount you want to put on the card. The recipient can spend it all, or part of the sum. Of course, the card can be used as a part-payment against something more expensive. And it can be topped up as required. But the real benefit of a Motolegends card, of course, is that you know the person you're giving the card to will only get the best gear and the best advice. Obviously, you could always give someone cash as a gift, but this is a much nicer way of giving somebody a present. For details, click below.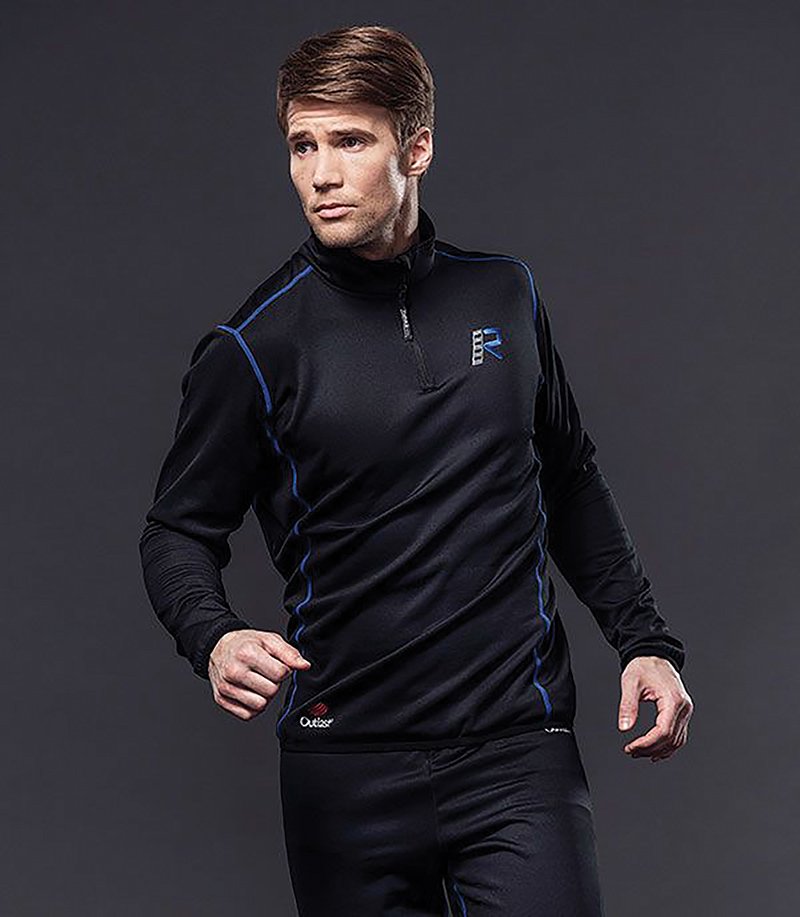 New mid layer from Rukka
Modern base layers are pretty effective and pretty impressive. The technicality of some of modern layers is amazing, so no longer do you need huge bulk to stay warm. For most of us, most of the time, in even the coldest conditions, a good quality jacket worn over a merino wool base layer and a decent mid layer is going to provide all the warmth we'll ever need. But we are, we have to admit, particularly impressed with a new mid-layer top from Rukka. Called the Kim, it's made from a stretchy fleecy that has a windproof micro-layer on the front to reduce wind chill. Fleece makes for a great mid layer in our book because it is naturally warm but also wicks moisture away from the body. But what makes the Kim quite so special is that it is infused with Outlast. Now Outlast is brilliant stuff. It actually regulates the body's temperature to mean you don't get too hot or too cold. But in the winter it is particularly effective, and the amount of heat it delivers for its thickness is quite amazing.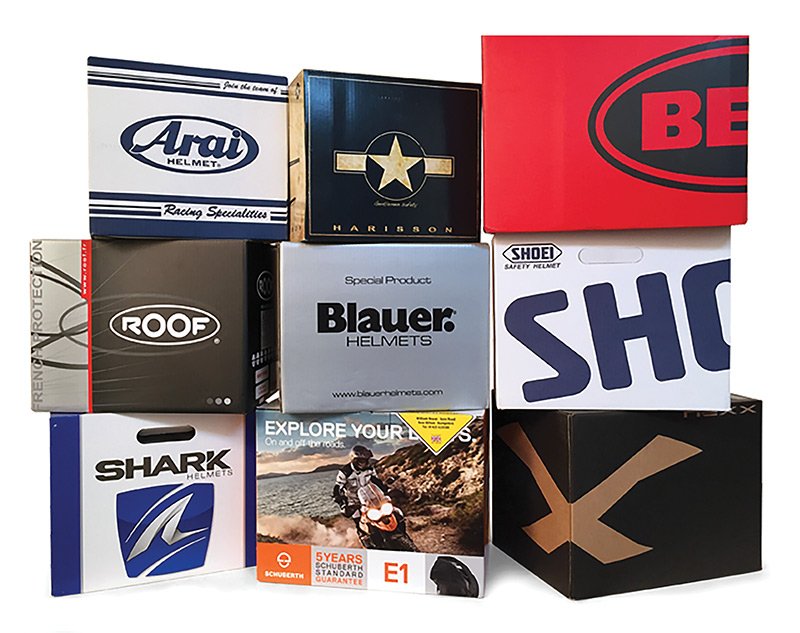 Half-price helmet Sale, Saturday 12th January
A half-price helmet Sale is pretty much unheard of. And that's because buying a helmet at half the recommended retail price means that you're buying it at less than the retailer paid for it. In other words, the retailer is losing money. That's why its uncommon. But we have probably a couple of hundred helmets here in the Guildford warehouse that, for one reason or another, we won't be marketing in the future. We'd like to move them on and, in our experience, when something brand new is being sold for half its actual price, a lot of people want it. Now, all these helmets are brand new and in boxes, untouched and unworn. But, and here's the catch, we're going to be offering them as 'used' items without a warranty. If we're going to lose money on a helmet, we cannot afford to get involved in issues that may or may not develop in the future. The helmets will need to be paid for by cash. There won't be a record of the transaction on our mail-order system, and we'll be keeping the boxes. There's nothing suspicious or dodgy going on. It's merely that these helmets are taking up space. We want them gone, and we're prepared to take a hit to get rid of them. You have to decide whether you're prepared to take this risk. A premium helmet from one of the major brands at a price you'll never see again. In all probability, you'll never have an issue, because there's really not that much than can go wrong with a helmet. But if it does, the problem is yours; not ours. See you on Saturday 12th. Bring your own box!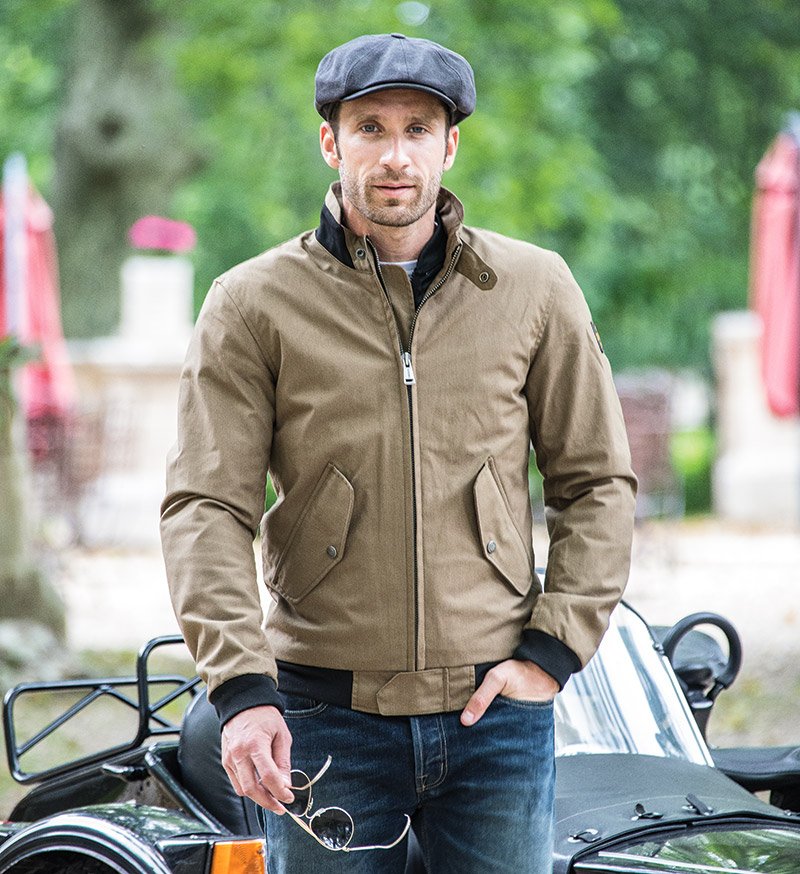 New delivery of Helstons Nova jacket
We really love this jacket. For us, it offers the perfect blend of everyday versatility and on-the-road protection. In style terms, it's pure Steve McQueen Harrington, albeit with a much tougher, abrasion-resistant, outer fabric. The jacket comes with a fitted waterproof membrane and a removable thermal jacket. As is nearly always the case with Helstons, the jacket comes fully supplied with armour in the shoulders, the elbows, and the back. Take the thermal out and you've got a terrific, lightweight, summer jacket. Leave it in, and you could wear it on all but the very coldest of days. But whenever and wherever you wear it, you're not going to look like a biker; just a guy with a cool, classic, stylish jacket. Now, this is what we felt when Helstons first showed this jacket to us almost a year ago. But something went wrong with our order and, when our 2018 season delivery arrived at the beginning of the summer, we only received half a dozen pieces, all of which disappeared overnight. It's taken us this long to get re-supplied. In truth, it's not a winter jacket. It's more a three-season article, but even in December and January it'd be great for around town and short trips. We like this jacket a lot. There's a lot to like about it. And we now have it in stock in all sizes.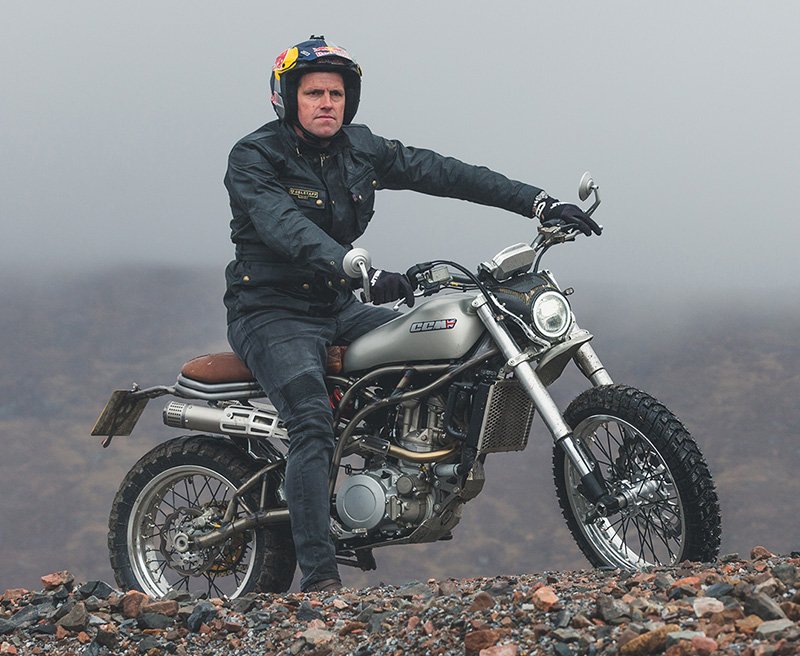 Belstaff's new Trialmaster Pro 48 now in stock
Just in the nick of time for Christmas, Belstaff has released its new Pro 48 Trialmaster that has been created to mark the seventieth anniversary of the legendary enduro jacket. The jacket is made from a heavy-duty, 12 ounce waxed cotton; and that makes it somewhat more robust than the standard Trialmaster with its 10 ounce fabric. It's therefore a heavier jacket, although this is balanced a little by the fact that it doesn't come with a thermal inner. It's already going to be a warm jacket but, if it's too cold, you'll simply have to layer up a little. The shape is boxier than the current jacket, and a tad shorter to reflect the dimensions of the original jacket that was worn by so many international trials riders in the fifties and sixties. The wax cotton is a bit waxier than other Belstaffs; that's good for keeping the rain out; less good for sitting on white leather seats. Of course, the real waterproofing in the 48 comes courtesy of a waterproof membrane so, in truth, the wax is more about the look than about function. D3O armour comes in the elbows and shoulders as standard, and there's a pocket for a back protector. All of the other refinements are pretty much as you'd expect: rubberised lower buttons, corduroy in collar, tartan lining, and so on. But what we do really like in the 48 is the new, one-way zip. The two-way Belstaff zips are notoriously unreliable. The new zip is shorter, simpler, and more robust. It's an improvement. The jacket costs £625, and it's limited to just 500 pieces worldwide. The 48 is now in stock in all sizes. Best to try before you buy, we reckon. And don't forget that we'll beat any UK discounted price on the 48 by a full 10%. And we'll match any European price.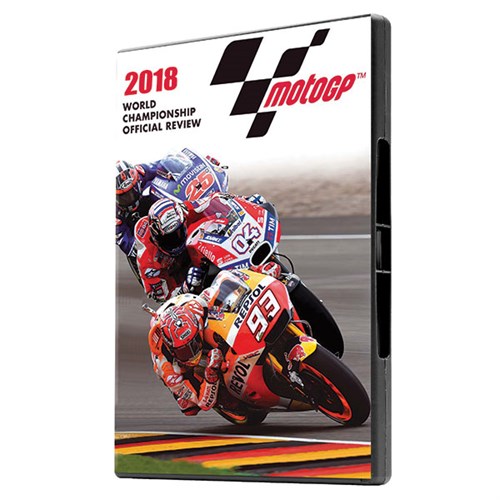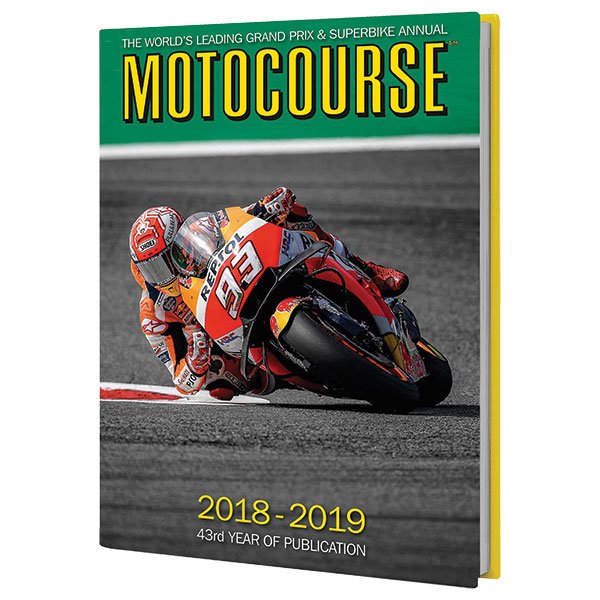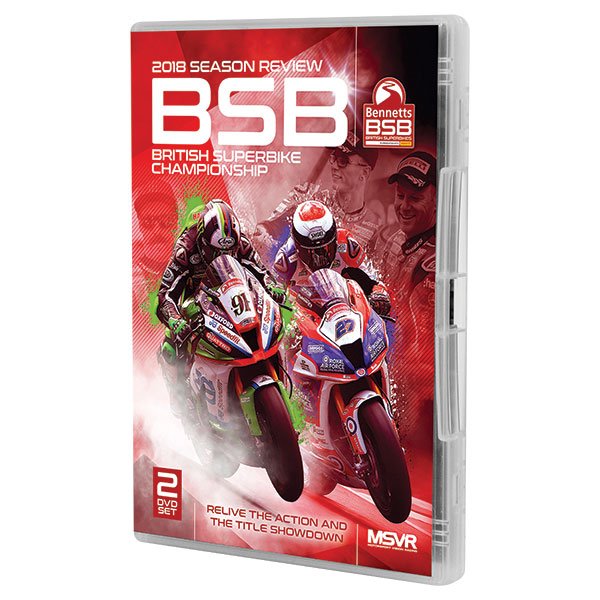 2018 season review books and DVDs
The publishers of Motocourse and the producers of the official Moto GP and British Superbike DVD reviews have cut things particularly fine this year, and perhaps too fine in the case of the latter! Motocourse arrived with us today, so there will be no problem getting this out for Christmas. By contrast, the Moto GP and BSB DVD reviews are only due to arrive in the country this coming Friday, the 21st December. We will obviously do everything we can to get these out in time for Christmas, but if there is just the tiniest delay they could well miss the big day. Should that happen, they will turn up shortly afterwards, so will still help you pass the time before the New Year!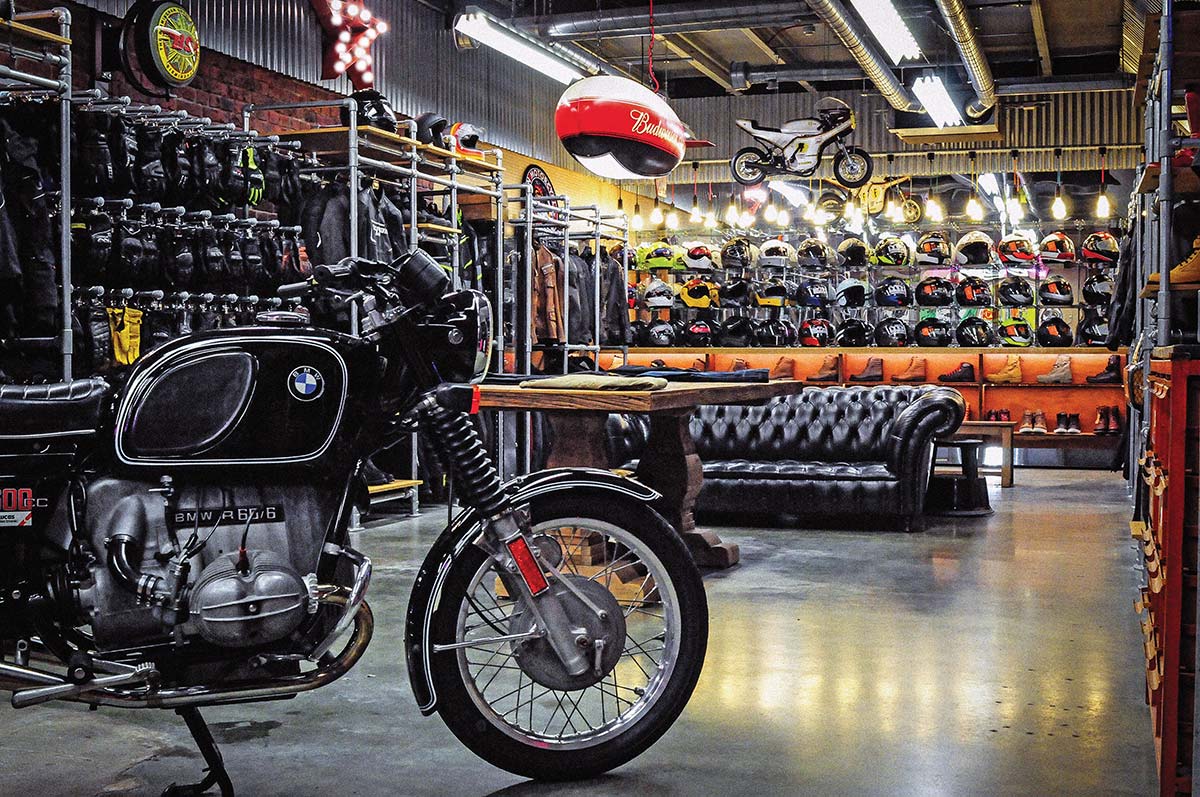 Christmas and New Year opening hours
If you're at a loose end between Christmas and New Year, and really can't stomach another viewing of The Guns of Navarone, you're welcome to pop in and see us in Guildford for a cup of coffee or pot of tea. But we're not keeping Arkwright hours, so we thought it might be helpful to let everybody know when we're in residence. All our hours remain unchanged until Monday 24th December. On that day we're closing both the phones and the shop at 1.00pm. Personally, I felt the Monday should have been a full working day, but I was over-ruled! We open again on Thursday 27th. On both the Thursday and the Friday we're open from 9.30am to 5.50pm; again both in the shop and on the phones. On Saturday 29th and Sunday 30th, the phone room is closed, but the shop will run normal weekend hours; that's 9.00am to 5.00pm on the Saturday and 10.00am to 4.00pm on the Sunday. On New Year's Eve, both the shop and the phones will be manned from 9.00am to 2.00pm. We take a break on New Year's Day, and then its back to normal on the 2nd.