WHAT'S NEW PUSSYCAT?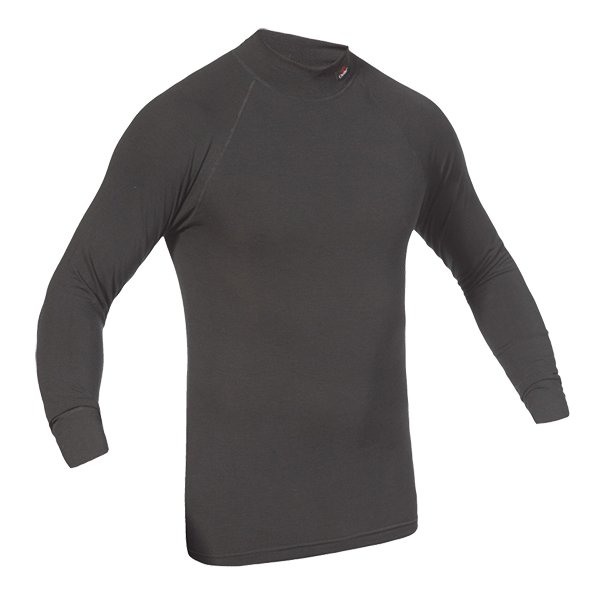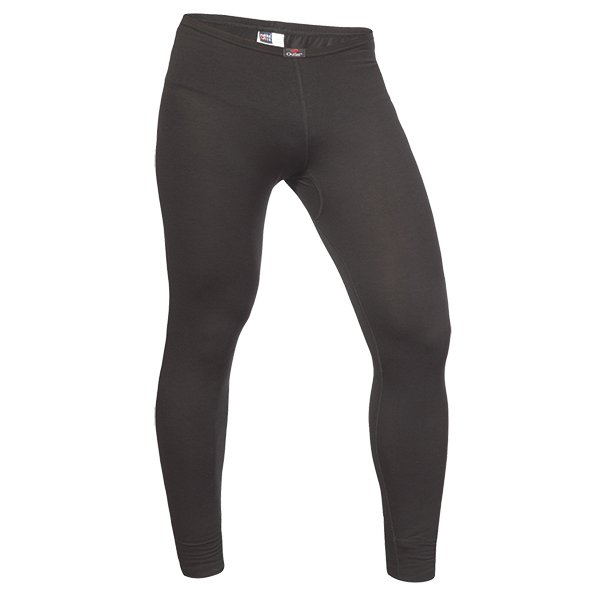 Rukka Outlast base layers back in stock
Outlast is fabulous stuff. It creates heat without the need for immense bulk. Developed for the NASA space programme, it stores heat when the body is warm, and releases it when you get cold. Amazingly, though, in the summer months, Outlast helps cool you down because it takes heat away from the body and, again, stores it until it is needed. Outlast, therefore, works particularly well in base layers, keeping you warm in the winter and cooling you down in the hotter weather. Rukka's base layers are made from synthetic fibres infused with Outlast. It's incredibly comfortable and easy-to-wear, but delivers far more thermally than a garment this thin has right to deliver. The other amazing thing about Rukka's underwear is its price. You'd expect Rukka's base layers to be expensive, but it's actually incredibly well priced. It's cheaper than the equivalent underwear from Halvarssons; and that's a first. For more details, click below.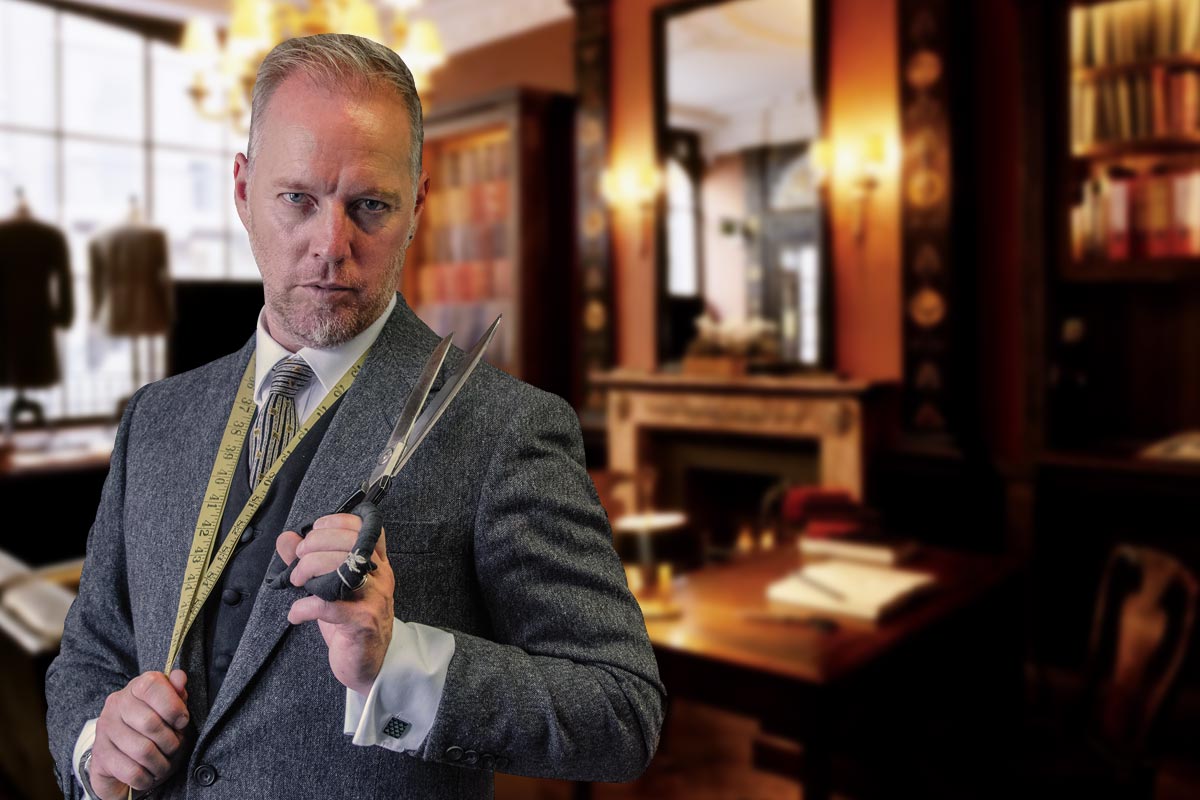 Meet with Brian for a bespoke appointment on Saturday December 1st
You may have read about our collaboration with Brian Sansom of BKS. Brian has created an exquisite café racer style jacket for this collaboration, but the real beauty of the jacket is that Brian will design the jacket totally around your requirements. More importantly, perhaps, he will tailor it to fit you perfectly. No longer will you have to put up with a jacket that is just a little to short at the back, or a tad tight on the tummy, or a bit long in the sleeves. Brian will show you a selection of leathers, a variety of zips, pocket configurations and lining options. It will take Brian about six weeks to make the jacket. And it won't be a jacket that just looks great and fits wonderfully. It will almost certainly be the safest and most protective biking jacket you've ever owned. Brian is visiting us this Saturday, December 1st. If you'd like an appointment with Brian, we still have a few appointments left. Call us on 0844 887 7788. You won't get your jacket for Christmas, but some things are worth waiting for.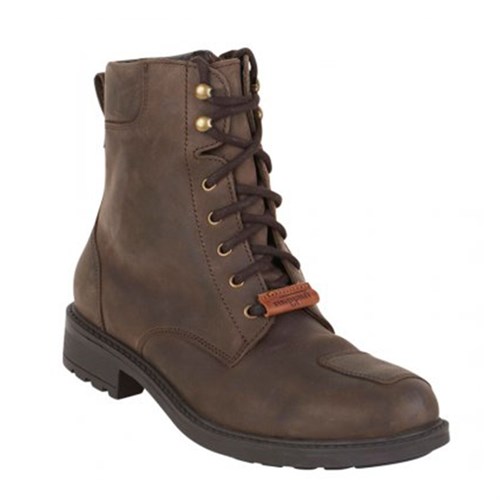 New comfortable short boot from Furygan
We've just received into stock a brand new short boot from Furygan. It replaces the outgoing Caprino boot, but it's a better boot than the Caprino in almost every respect. Like the Caprino, the new Melbourne is a leather boot with a waterproof membrane. The leather itself is nicer than the leather on its predecessor, and it's not so stiff. The sole is sturdier too. On the Caprino, metal pegs could do no end of damage to the soles. Not a problem on the Melbourne. You also get a gear-change pad on the new boot, as opposed to the capped toe on its predecessor. Perhaps the biggest change is the zip up the inside of the boot. You'll still probably need to unlace the boots a little to get in and out, though. At this point in time, not many people have tried the boot on, so the jury is out on the comfort side. But Furygan is an experienced maker; we suggest that these boots will work fine on most people. And if they do, then this is, indeed, an impressive boot.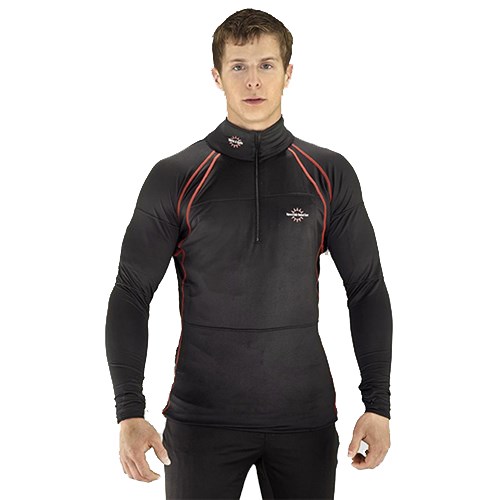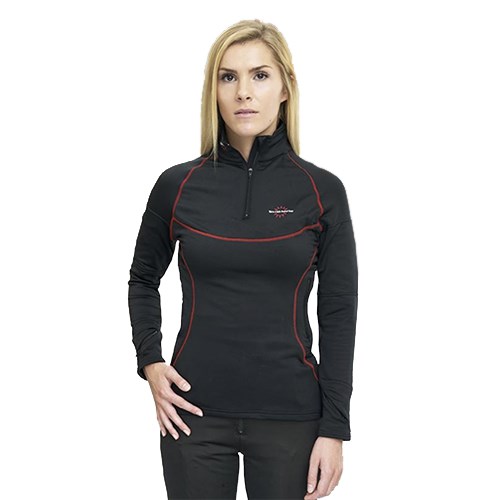 New Warm and Safe base layers
Warm and Safe makes the best heated clothing money can buy. It is better designed, uses superior components and is put together to last. Warm and Safe is not as well known over here as some of the European brands, but most of these brands have merely copied the American company's technology and systems to get to where they are. Warm and Safe's jacket is warmer, lighter and easier-to-wear than anything out there but, new for this Christmas, are their amazing stretchy, wicking, heated base layers. They draw less ampage than the jackets but, as they fit closer to the body, they are, if anything, even warmer to wear. However cold it is out there, however hard it is you ride, you'll never feel cold if you're wearing one of these tops. That's guaranteed. Of course, if you want to be able to take your base layer off when you arrive at your destination, you might find the jacket more flexible, but if you'd like to ride comfortably and without bulk, then the base layers are the way to go. Their silk inner, heated gloves are also pretty amazing, but don't forget that if you think you might need the gloves, you'll need the dual controller. Fed up of freezing your butt off on the bike? Warm and Safe is most definitely the way to go.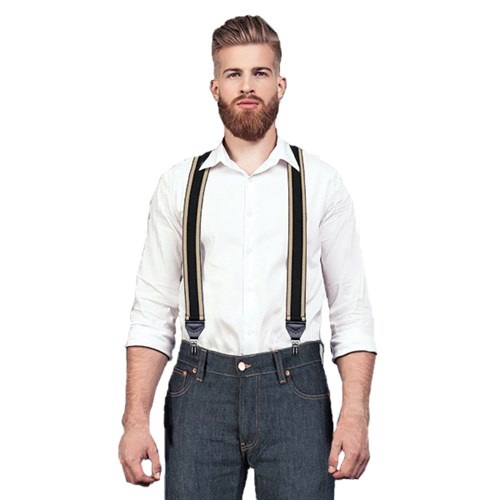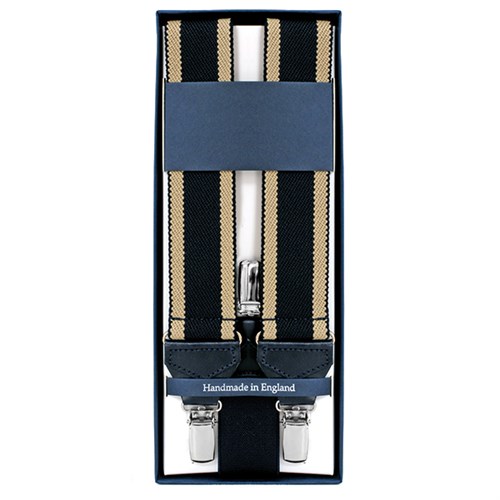 Keep your jeans up with these stylish braces
A gentleman, it is said, will always suspend his trousers from the shoulders rather than the waist. We think it's also sound advice for the wearing of motorcycle pants. It allows you to wear a looser, more comfortable fitting pant that doesn't pinch the waist when riding. Wear a loose waist without braces and, when you get off the bike, they'll just fall about your ankles. Most of our higher-end riding pants are designed to be worn with braces. But we think braces are the way to go with jeans too. Yes, you can wear a belt; and most people do. But for a belt to work, it has to be tight and, on the bike, that's not ideal. What is ideal is these braces that we've had made specifically for jeans. They adjust at the rear on the Y strap, and the webbing is elasticated, so they're particularly comfortable to wear. They're not bad looking on the style front either.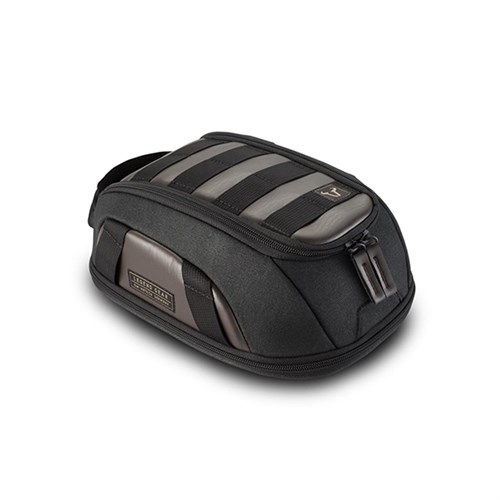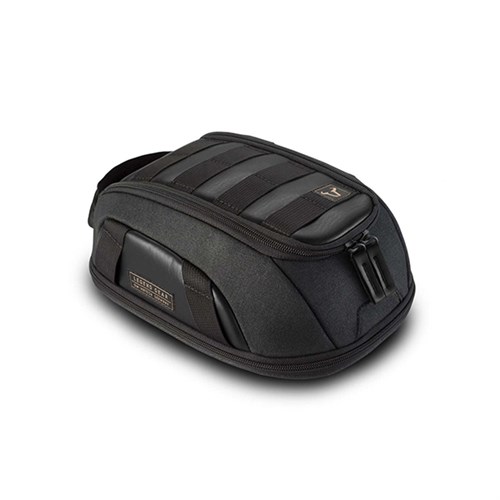 The Legend tank bag from SW Motech
We really like the SW Motech range of Legend luggage. At the heart of the collection is the pannier system that allows you to hard fix soft luggage to a whole array of 'cool' bikes. We also do a neat tail bag that will work on just about any bike. And a rucksack that can also be strapped to the bike. Well, the latest addition to the range is this magnetic bag. The bags have a capacity that can vary between three, and five and a half litres. The bags are robust in the way that all the Legend Gear is. The bags are water resistant, but come with a rain cover for more inclement conditions. Obviously, the bags will only work on metal tanks, although they do come with straps if you want to go 'old-school'. They come in black/brown and black/black. They're in stock. They measure 18 x 10 x 25cm, by the way.


Peaks for Shoei Ex-Zero now in stock
In our book, Shoei rarely puts a foot wrong. The Ex-Zero, which was launched earlier this year, is a case in point. Like Bell's Moto 3, it's a classic-looking, off-road style helmet. It's the kind of helmet that has off-road styling, but which is very much designed for on-road use. The Moto 3 is a fine lid, although the fit doesn't work on everybody. The Ex-Zero does, because we can fit different thicknesses of head liner and cheek pad. It also has a neat, adjustable, drop-down visor. The one thing it didn't have when it was first launched was a peak. Only recently have they arrived into stock. Better late than never, I suppose. It's a one-size-fits-all solution, and it's a solid affair, as you might expect from Shoei.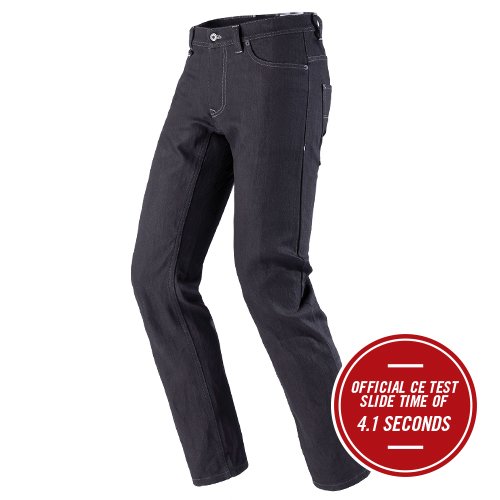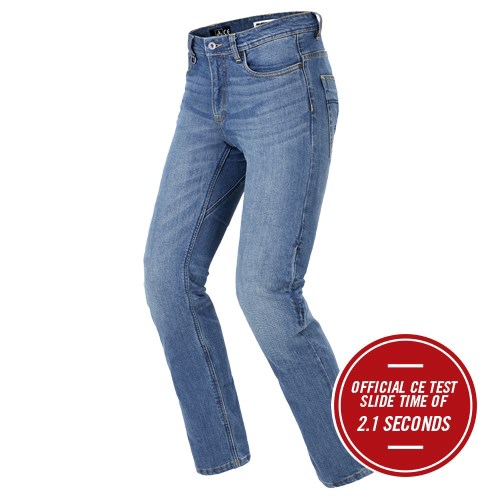 New (and old) Spidi jeans back for Christmas
We love Spidi. They make lovely, stylish gear. It's really well made, and it works. Continuity of supply, however, is not always the Italian company's greatest strength They make some great jeans, for example, but all the styles we offer pretty much sold out at the beginning of the summer. The good news is that they're back in stock. There are two styles. They are both single-layer jeans. Their J&Dyneema jeans are black, and have an impressive four-second slide time. Their J-Tracker jeans is even lighter and easier to wear; but with a slide time of just over two seconds, they are more suited to urban riding. The Dyneema jeans come with hip and knee armour. The J-Trackers have knee armour and pockets for hip armour. The J-Trackers come in two colourways; a mid-blue wash and a lighter wash. For details, click below.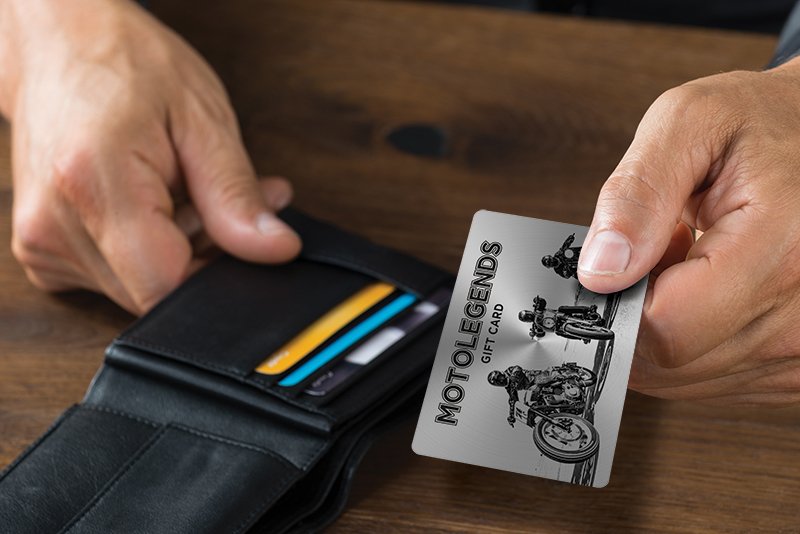 New Gift Card scheme from Motolegends
Buying motorcycle clothing for somebody else is a nightmare. In fact, unless you've been given a specific style and size, it's pretty much impossible. Which is why we reckon that it makes a lot of sense to buy somebody a Gift Card. You can choose the amount you want to put on the card. The recipient can spend it all, or part of the sum. Of course, the card can be used as a part-payment against something more expensive. And it can be topped up as required. But the real benefit of a Motolegends card, of course, is that you know the person you're giving the card to will only get the best gear and the best advice. Obviously, you could always give someone cash as a gift, but this is a much nicer way of giving somebody a present. For details, click below.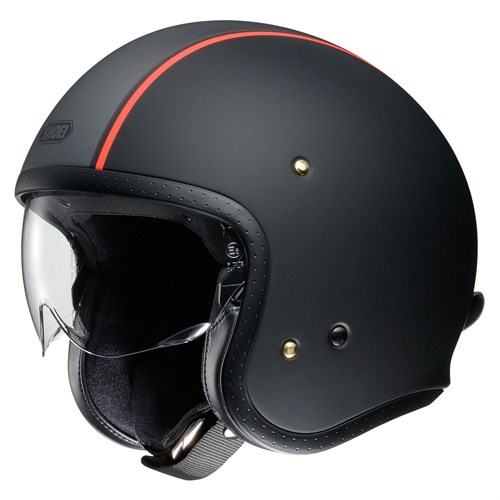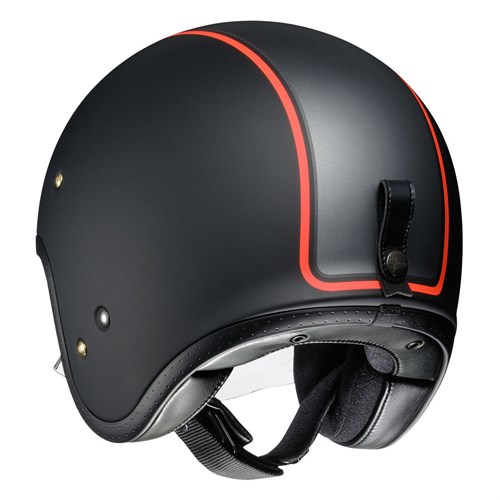 New colourway Shoei J.O on the shelves
When it comes to open-face helmets, there are two levels of quality. There's the Shoei J.O; and then there's the rest. For most manufacturers, an open-face is an after thought. They're all pretty much the same shape. You put an EPS in and a lining, and the job is done. As a result, most don't fit very well, and certainly none of them is adjustable. With most open-face helmets, it's very simple; they either fit, or they don't; it's pot luck. And, in our experience, most of them don't fit very well at all. The desire to make them ever lower in profile has also meant less padding. And less padding means less comfort. The Shoei J.O is in a different league to any other open-face on the market. With three different shell sizes, it is still very low profile. It's incredibly comfortable, has a light, multi-composite shell and, uniquely, an adjustable, drop-down visor. For fit, there are three different head liners and five different sizes of cheek pad, ( if you want the helmet to be professionally fitted, we are the people for the job, obviously). That's the blurb about the J.O, but the reason we've included the helmet in this week's Pussycat is that there's a new colourway that we really like. It's arriving with us today or, at the latest, tomorrow. We hope you like it as much as we do; especially you Harley and KTM riders!