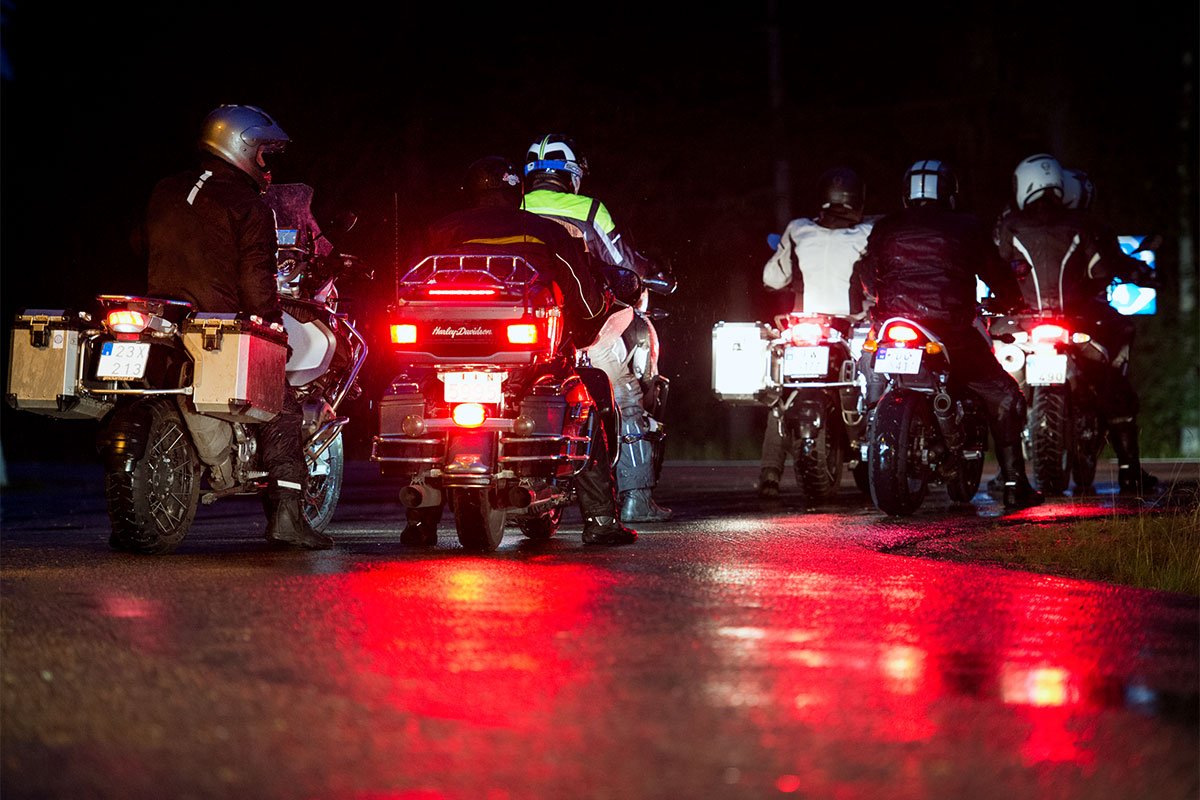 Originally published: November 2017
'WARM AND SAFE'
HEATED CLOTHING FROM AMERICA
We've never taken the plunge with heated clothing before. We like the idea, but we kept hearing stories about reliability, and so we decided it wasn't for us.
But customers started to wax lyrical about an American brand called 'Warm and Safe', and so we decided to do some homework. Everybody seemed to rate it, and what became clear is that Warm and Safe basically invented the category.
Most of the names that are better known over here have, over the years, simply copied Warm and Safe's products, although they're always two or three generations behind, as far as the technology is concerned.
The competitors also have a tendency to choose cheaper components in order to shave a few pennies here and there. And it's this, apparently, that accounts for the reliability issues some brands are renowned for.
Warm and Safe, for example, has found a way to solder all their connections in a way that won't fail. It's expensive and time consuming to do this, and so everybody else uses mechanical connectors, even though they are prone to breaking.
Of course, in essence, all heated clothing does a similar job. But the Warm and Safe gear does things a little differently. Their jackets, unlike some, are not padded for insulation. It's not an efficient use of the heat. Warm and Safe make a product that fits more closely to the body, so the heat transfer is more effective. Their garments use the finest carbon filaments, and contain stretch panels that makes them comfortable when they're worn next to the body. The outer material incorporates a Windstopper fabric, and is totally breathable.
We've chosen to do just their top-of-the-range, 90 watt Generation 4 jacket. It's pretty much state of the art.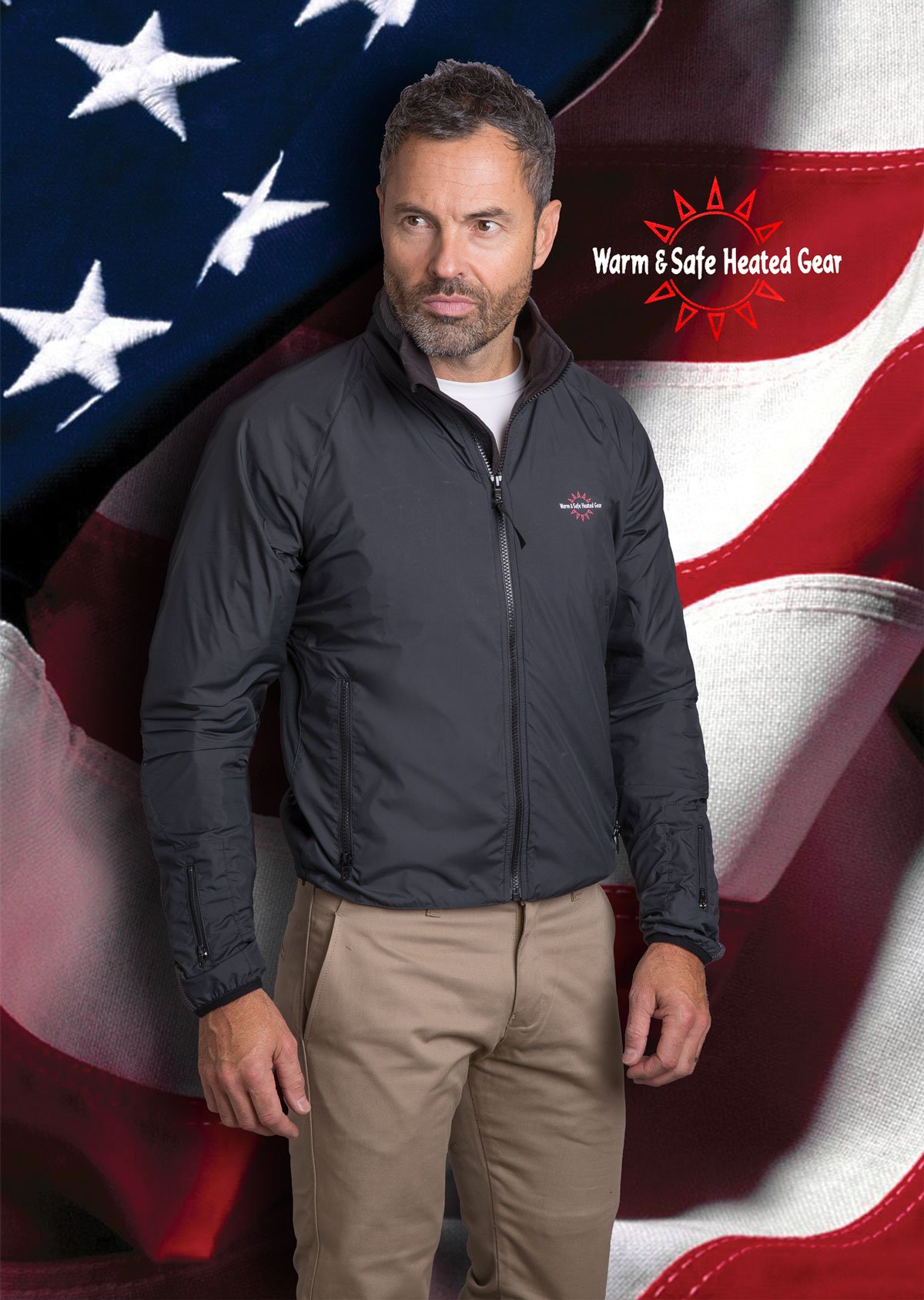 Obviously, it generates heat not just for the body, but also in the sleeves. It's really thin, so will fit under any jacket with ease. It has a high collar that also generates heat. You can wear it under leather or textiles, and if you don't need it, it packs into a tiny stuff sack.
Now if you want to wear the jacket, you'll also need to buy what Warm and Safe call their heat-controller. Basically, you wire this into the bike. The heat can then be adjusted with a little device you carry in your pocket.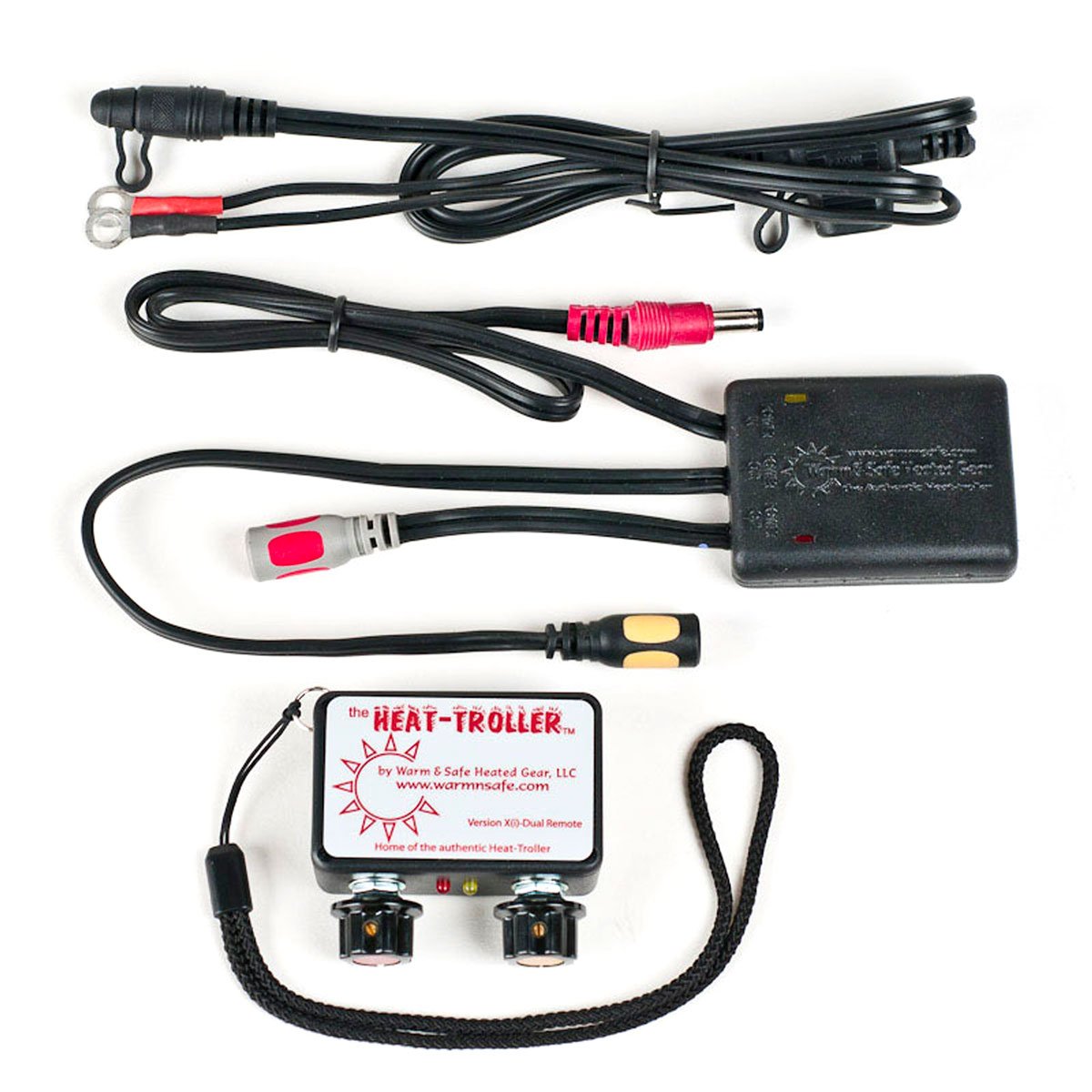 We are also doing their super-thin and silky heated glove liners that then plug into the jackets sleeve ends. It's all very cleverly designed, and simple to use.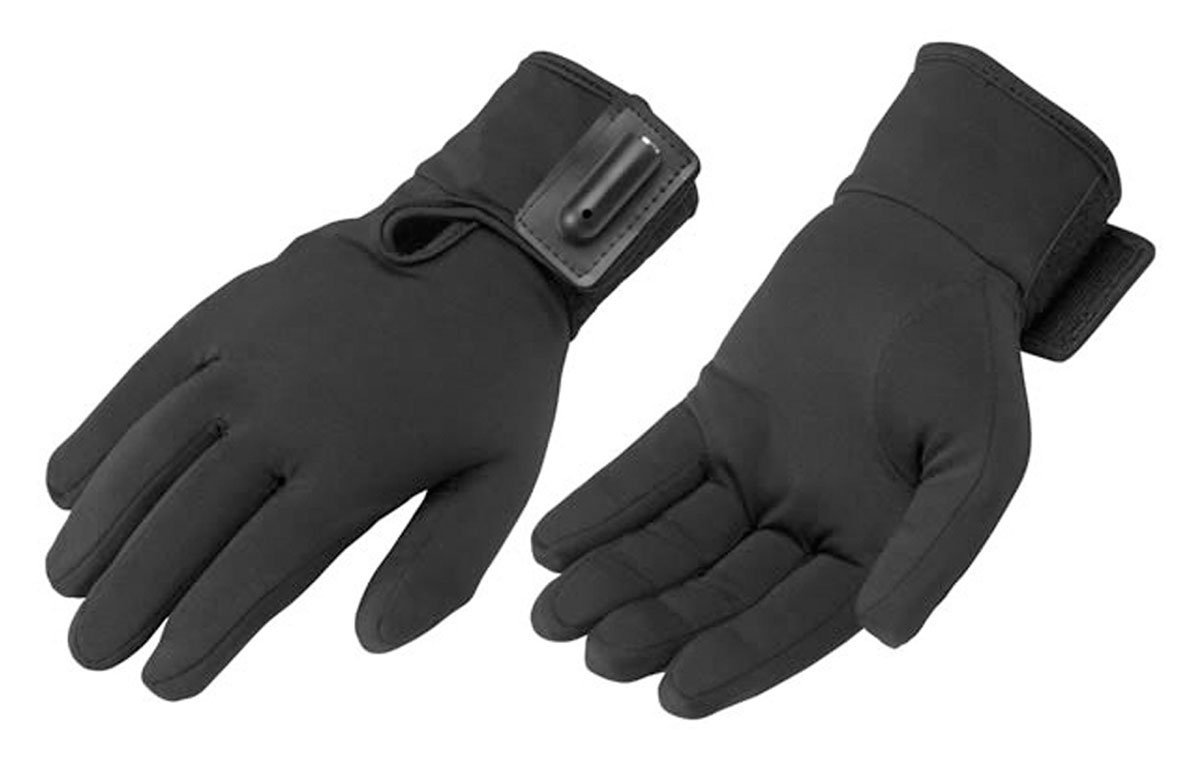 If you want to adjust the heat in the gloves and jacket separately, (and you probably will want to), you'll need the dual controller, rather than the single one.
Anyway, once again, we've done all the research to ensure that we can bring our clients the best the market has to offer. And we're pretty sure Warm and Safe is the best.
It's on the shelf ready to go and, if you take the plunge, we'd love to hear your feedback.
Everyone tells us that a heated top simply transforms their winter riding experience. However cold it is outside, inside you'll be as warm as toast. Sounds good to us.
Shop for WARM & SAFE gear
Want some more? Please

click here

to return to our editorial menu.
Share this page