Best mesh motorcycle jackets 2020
Published on: 08/07/2020 15:50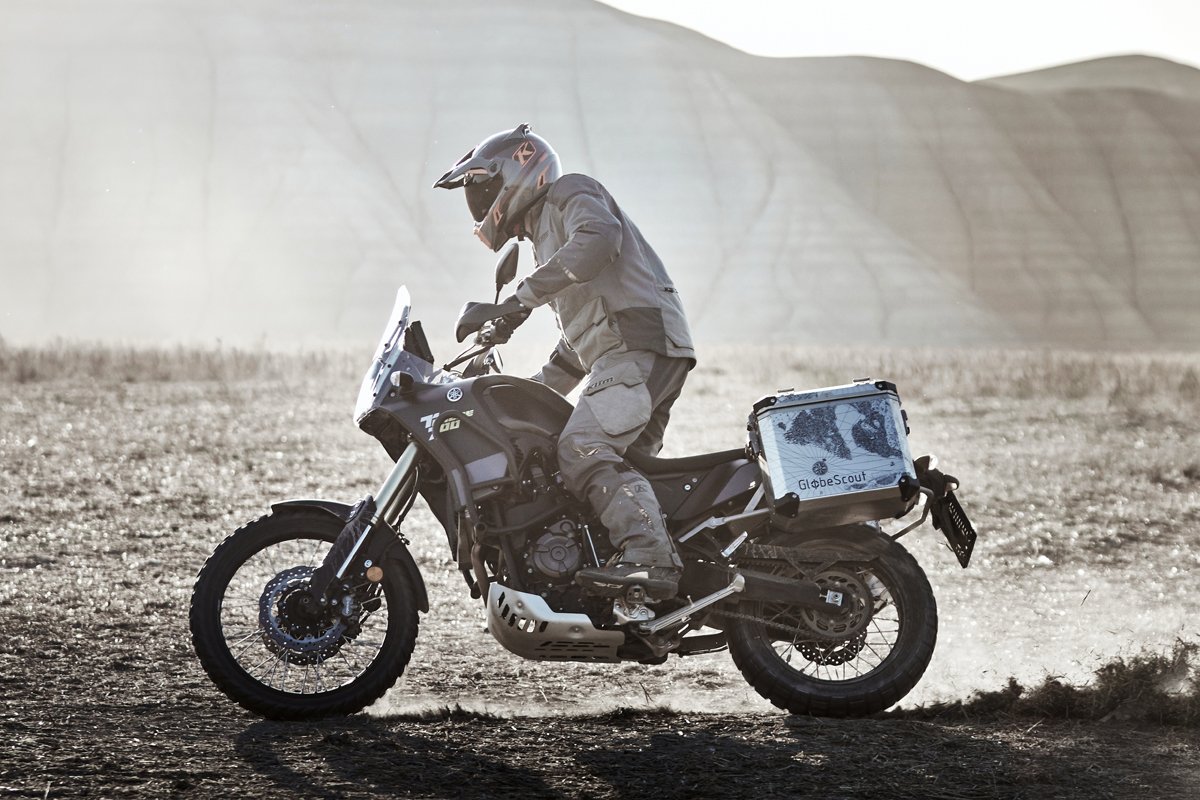 Well, I think it's termed Sod's Law. When we decided to put together a Focus on mesh jackets, the temperature was up in the thirties. Being Brits, we were all complaining about the excessive heat, oblivious of the fact that for 11 months of the year this is the kind of weather we dream about. Today, as we switched this article to live, it is grey, miserable, wet and cold. The last thing on anybody's mind is a mesh jacket. Today's a day for an extra mid layer or even, god forbid, a heated jacket. But tomorrow's another day, and who knows? The ice cream man might come onto our estate again.
Anyway, below we have reviews of some of our favourite mesh jackets. Now there are mesh jackets and there are mesh jackets. Before CE, many of them were not up to protecting you if you fell off a bicycle. These days, all mesh jackets have to reach a minimum standard. Now, as ever, some are better than others. Some are inexpensive and are designed purely for urban or low speed riding. But some, like the Rukka and the Klim, are both incredibly well vented as well as very abrasion resistant.
We do have other mesh jackets on the website, but here we review our favourites. They all have their strengths and weaknesses, and the right one for you will depend upon the kind of riding you do, where you ride, when you ride, the speed you ride at, and so on.
Of the jackets we feature here, none has any pretensions as far as waterproofing is concerned, so whichever jacket you go for, if indeed you do decide to go for one of them, you are going to need to equip yourself with a waterproof outer jacket. There is none finer than the Scott Ergo Pro, in our opinion. Wear it tight so that you can feel the stretch. It will keep you bone dry, but allow your body to breathe. And worn as we suggest, it won't flap in the wind. Importantly, worn when it's dry but cold, it will make you feel much warmer, as a waterproof membrane is also a windproof membrane.
At the bottom of the page is our Top 10 summer jackets review. Not all of those jackets are mesh jacket, but it wouldn't be a bad place to start.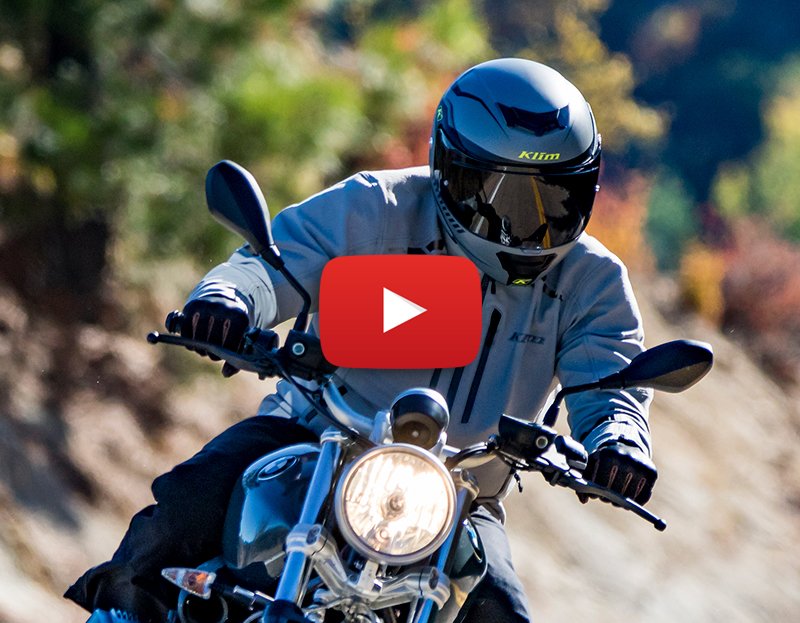 This might just be the ultimate, lightweight, summer jacket. In concept, it is similar to the Rukka Forsair, but it betters it in a number of areas. The outer fabric of the Marrakesh is a 1000 denier woven Cordura. In the margin, we would have to suggest that the knitted Cordura of the Forsair will flow more air. But made of stronger material, we would expect the Klim jacket to be more abrasion resistant and, with its four-way stretch, probably more comfortable to wear too. Unlike the Forsair, the Marrakesh does have a get-you-home, waterproof coating. Armour is by D3O and comes fitted in the elbows, shoulders and back. All the rest is really detail. We're talking about pockets, reflective panels, comfort linings, and so on.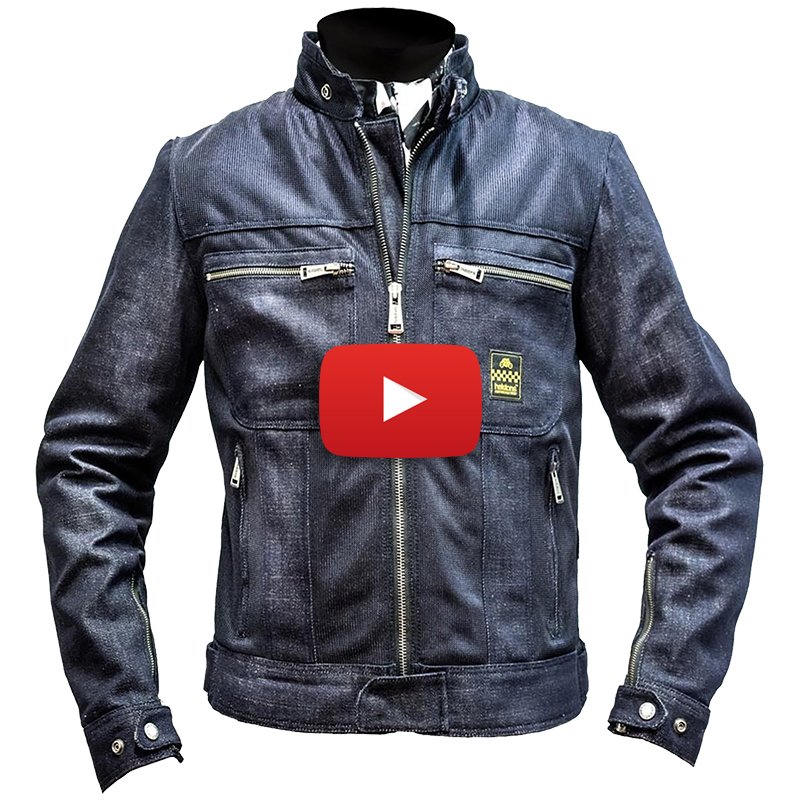 The Helstons Genesis mesh jacket is different. It's a high air-flow, mesh jacket, but from a few metres it looks more like a denim jacket. The chassis is a cotton/canvas mix, but most of the jacket is actually a poly-nylon mesh. Now historically the problem with mesh jackets is that they haven't been particularly protective, but with the new EN17092 regulations all motorcycle wear has to meet a minimum standard, and so the Genesis comes with a full, abrasion-resistant lining. CE armour comes fitted as standard, including in the back. Now clearly this is not a waterproof jacket, and so it comes supplied with its own separately-worn, inner waterproof jacket.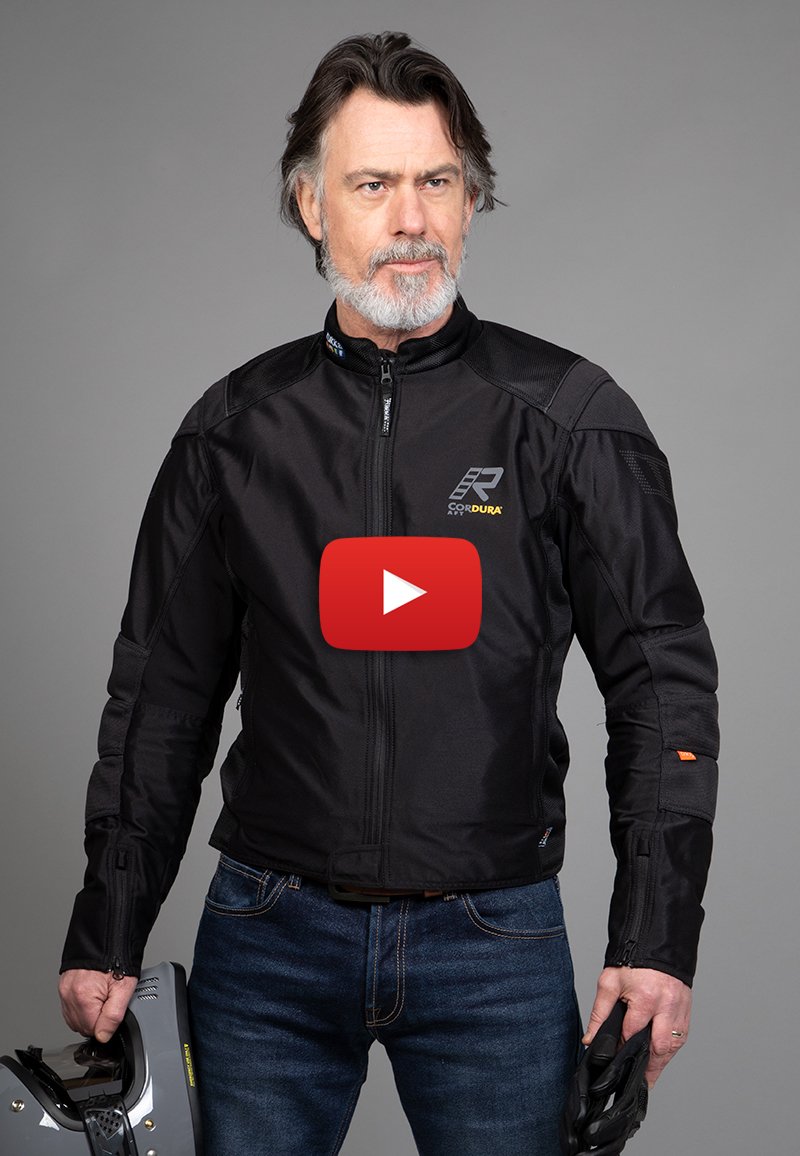 The Rukka Forsair Pro jacket replaces Rukka's previous vented jacket that was simply called the Forsair. Now the original Forsair was an amazing jacket. Made from a knitted Cordura called Cordura AFT, the material has the strength of woven Cordura, but with almost twice its breathability. This makes for a mesh jacket with the abrasion and tear resistance of a normal motorcycle jacket. But more importantly, unlike most mesh jackets, every single panel of the Forsair flows air. The only problem with the original Forsair was that it lacked structure. As a garment it was a bit limp. It worked, but it didn't wear like a protective jacket. The Forsair Pro jacket does, and that's largely down to the stretch panels that run up the flanks and down the sleeves, and in the back. There are double layers of AFT Cordura® on the shoulders and elbows for extra strength, whilst D30 XTR armour comes as standard in the elbows and shoulders. There are pockets for back and chest protectors.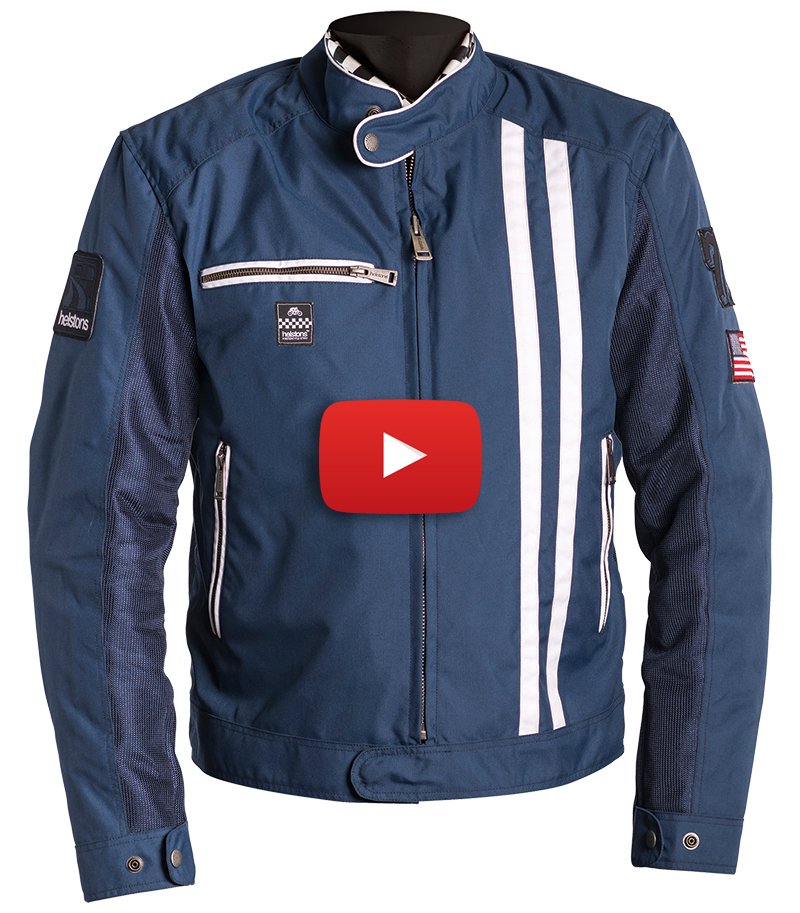 The Helstons Shelby mesh jacket's outer is abrasion resistant but also very breathable, but even more breathable are the mesh panels up the flanks and in the sleeves. Inside the jacket, you get two zip pockets and a Napoleon pocket for your wallet. The zips, as always with Helstons, are by YKK. On the outside of the jacket there are three zip-up pockets; at the hem there are poppered adjusters for fit. All the armour is CE approved, and comes fitted in the elbows, shoulders and back. Obviously, the Shelby is not waterproof, but with the jacket comes a second waterproof jacket that can be worn over it. When not in use, this jacket can be stowed in an internal pocket.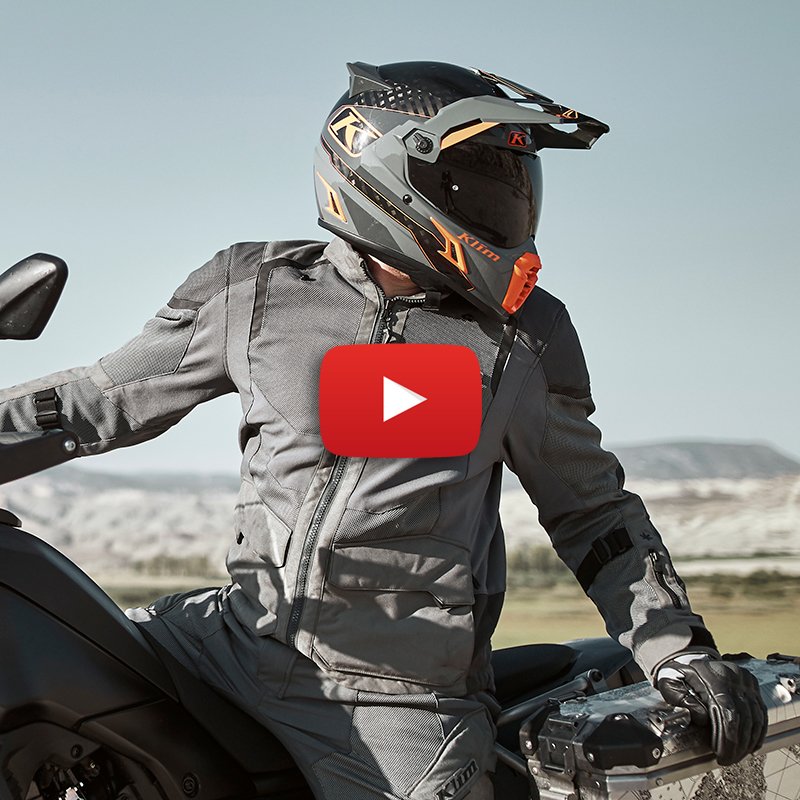 The Baja S4 jacket is a proper, off-road jacket for the rider who rides in hot weather and who generates even more heat when they're riding. The Baja is made up from large areas of Schoeller Dynatec mesh, which is super strong and flows huge volumes of air. For comfort, there are also areas of stretch Cordura whilst, for abrasion resistance, the most vulnerable zones are covered in SuperFabric. As ever with Klim, the detail beggars belief, with D3O armour throughout, extra vents, adjusters and more pockets than you'll ever need.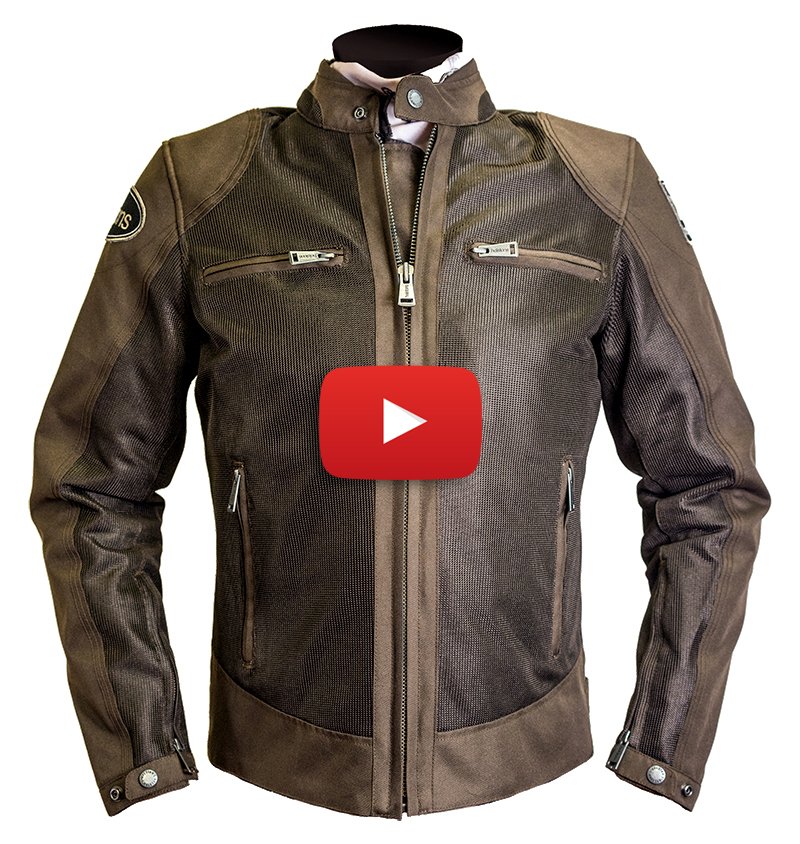 The Helstons Modelo mesh jacket is made from a highly abrasion resistant poly nylon. There are large mesh insert vents on the jacket front, down the sleeves and across the back of the jacket. This is the latest CE version of the Modelo, so it comes with an abrasion-resistant interlining for added strength. The problem, historically, is that mesh jackets have not been particularly robust. Most would not meet the latest CE regulations, but the Modelo does, although air flow is the trade off. The Modelo comes with CE approved protection in the shoulders, elbows and also, as standard, in the back. This is not your average mesh jacket. Some may flow more air, but this jacket is a properly protective. Yet it still comes in at a more than reasonable price.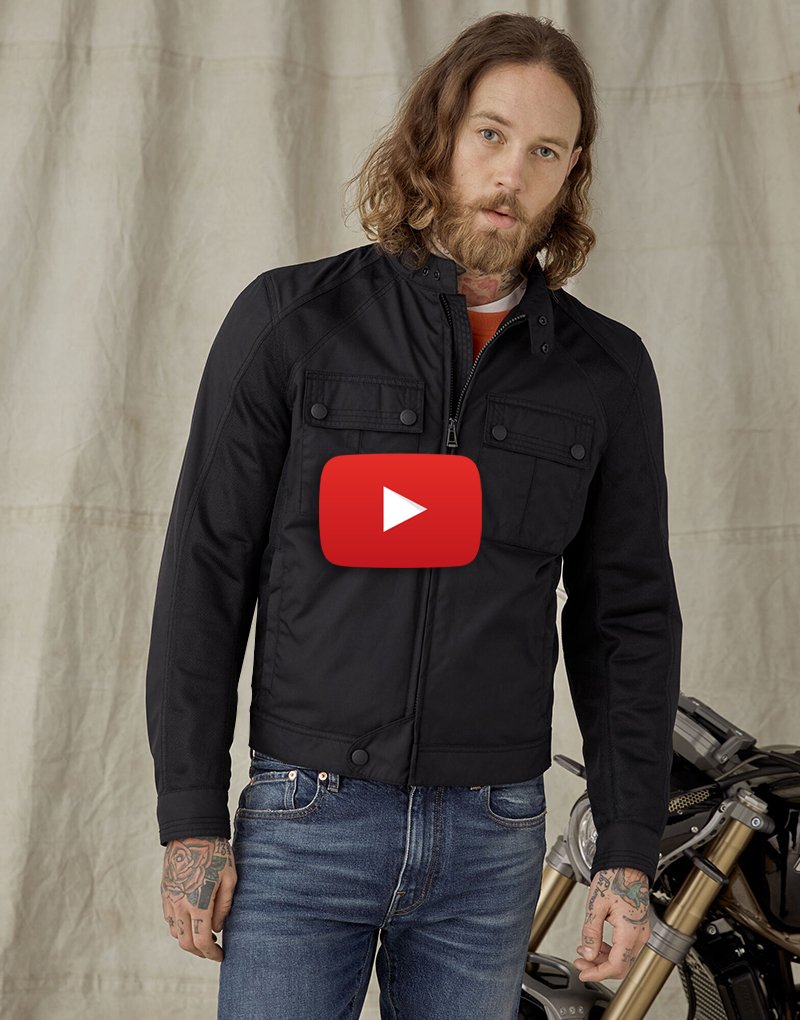 The Belstaff Temple jacket is basically a lightweight, mesh jacket. The outer chassis is a heavy-duty, textured nylon with mesh inserts. This jacket is also, of course, mesh lined. The Temple comes equipped with CE armour in the elbows and shoulders; it also comes with a pocket for an optional back protector. On the front of the jacket are two upper pockets with flaps. You also get two lower, zip pockets. Much of the other detail is similar to that found on many Belstaff jackets.

Want some more? Please

click here

to return to our editorial menu.
Share this page