Rokker Iron Selvage Raw jeans in blue (ROK031)

Product Information
Rokker are undoubtably the armoured jean market leaders, and they've done it again with the Iron Selvedge jean. These jeans are made from high quality materials with a fashionable fit and the best armour on the market. These stylish high quality raw selvedge denim jeans have a slim fit with tapered legs and the branding is pleasingly minimal and subtle. The liner is made from the highly abrasion-resistant Schoeller-Dynatec Fabric. This Swiss fabric will not only keep you safe but will also work wind resistant and water repellent. The liner covers everything except the very bottom of the inside of these trousers, so it can be turned up if prefered. The Iron Selvedge Raw Jeans comes in regular, short, long and extra long leg length.
Specification
Straight-fit (slim leg, tapered fit) with button fly
Outer material made of finest 11.5 oz Red Selvage raw denim
Inner material made of 100 % schoeller-dynatec (abrasion resistant, wind resistant, water repellent)
Protector pockets on knees and hips made of 100 % schoeller-dynatec (knee protectors adjustable with Velcro)
Without rivets which could scratch the bike
Easy care (washable at 40°C, ironing after wash increases the water repellency)
Delivered in a Rokker presentation box with an exclusive Rokker t-shirt
Please note these jeans should be washed with a cleaner without detergent (we recommend Nikwax) as the detergent will attack the adhesive in the tape that attaches the armour pockets.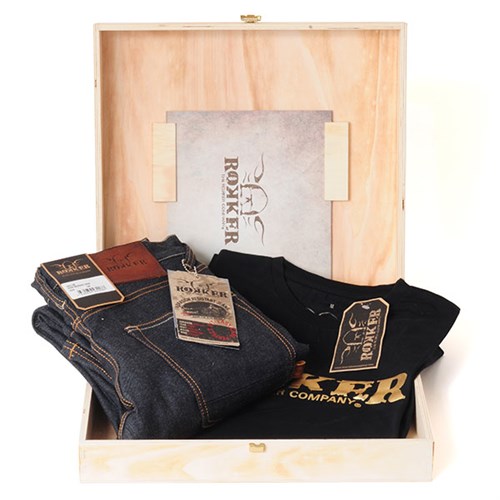 click image to view full size