White AGV AX8 Motorcycle Helmets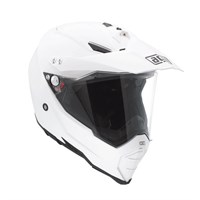 The AGV AX8 Dual Evo helmet is an extremely versatile helmet that is suited for both on and off road use. Is has a super light aramid and carbon fibre shell and an integrated ventilation system with wide ducts hollowed into the shell.
£259.99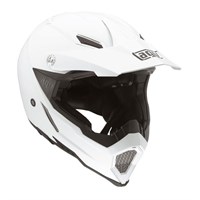 "The AGV AX-8 helmet is an off-road helmet with aggressive style. The helmet has an open aperture and can be worn with goggles. The AX-8 helmet has a fibreglass, Kevlar and Carbon shell with an integrated ventilation system for optimum comfort."
£239.99