AGV Corsa Motorcycle Helmets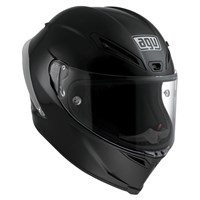 The AGV Corsa helmet has a super light fibreglass/kevlar shell that was designed using finite elements analysis making it extremely safe as well as being only 1350g. The integrated ventilation system can be opened and closed for versitility.
£499.99
"The AGV Corsa helmet is a race specification helmet with a high end functionality to enable you to perform at your best. This helmet has a SSL shell made from composite fibre, Kevlar and Carbon fibre and features an integrated ventilation system."
£499.99
Special Offer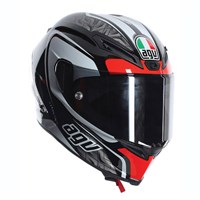 The AGV Corsa helmet shell is made from carbon fibre with EPS components that have been optimised to obtain an extremely high performance standard resulting in an extremely durable and light (1275g) helmet. It has an integrated ventilation system (IVS) wh
Now £399.99 Was £549.99