Black Shark Explore-R Motorcycle Helmets
Special Offer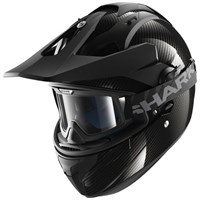 The Explore-R is a new for 2014 helmet from Shark that is as versatile a lid as youre ever going to find. Basically, its an off-road/adventure riding helmet that, in a matterof seconds, can be turned into a fully practical sports riding helmetfor the road, or even the track.
Now £229.99 Was £329.99
Special Offer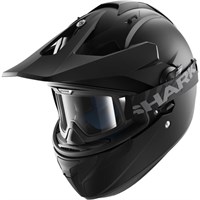 The Explore-R helmet comes from Shark's Discovery range which provides optimal safety and comfort especially for long distance biking. The research and development department at Shark have used their knowledge to develop a line that is truly practical.
Now £199.99 Was £299.99