Bell Custom 500 helmet review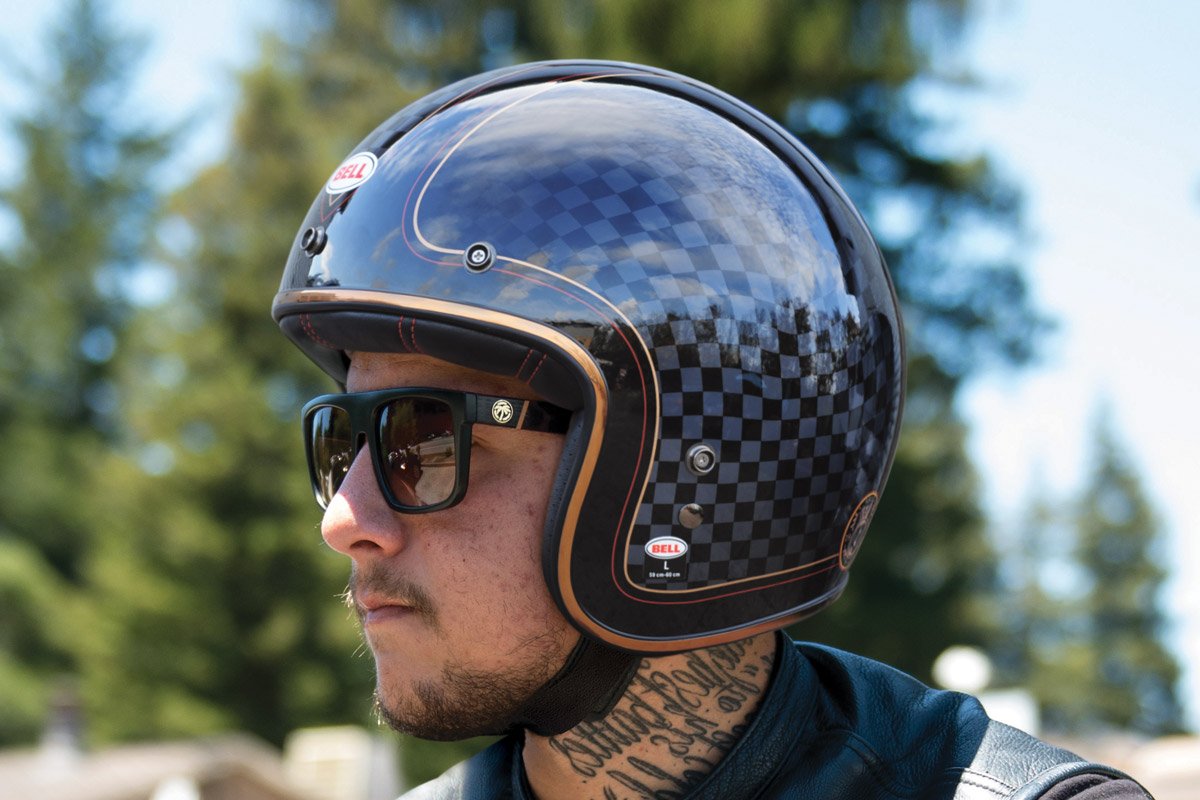 Originally published: December 2017
THE BELL CUSTOM 500 HELMET
A DIRECT DESCENDANT OF THE 1957 BELL 500; THE FIRST EVER OPEN FACE HELMET

In the 1940s Roy Richter was a successful hot rodder. In 1945, he bought Bell Auto Parts, a famous Californian racing-parts shop. Working with this employee, Frank Heacox, a WWII Navy fighter pilot and motorcyclist, Roy spent many months making prototypes for a new kind of helmet designed to save the lives of car and bike racers alike.
Named after the Indy 500, the Bell 500 helmet was born in 1954. It featured a polyurethene foam liner and a hand-laminated hard shell. They made less than 100 pieces for testing by racers and various employees. The helmet was well received, and so Roy decided to set up a specialist helmet company, naming it the Bell Helmet Co..
In 1957, the innovative 500-TX was launched. So innovative was it that it was selected and displayed as an example of excellence in sport design in the Museum of Modern Art in New York in 1962. It was the first helmet to use a completely non-resilient, energy absorbing type of liner material known as 'expanded polystyrene'. Today this is known as an eps.
In 1971, Bell changed the name of the '500-TX' to 'R-T'. It was a new name, but was still essentially the same helmet.
The current Bell Custom 500 helmet is very much a direct decendant of the original Bell 500 and its various manifestations. It is the same shape, and is true to the original right down to its double D-ring fastening. If you're looking for a truly authentic, classic, open-face motorcycle helmet, it has to be the Bell Custom 500 helmet.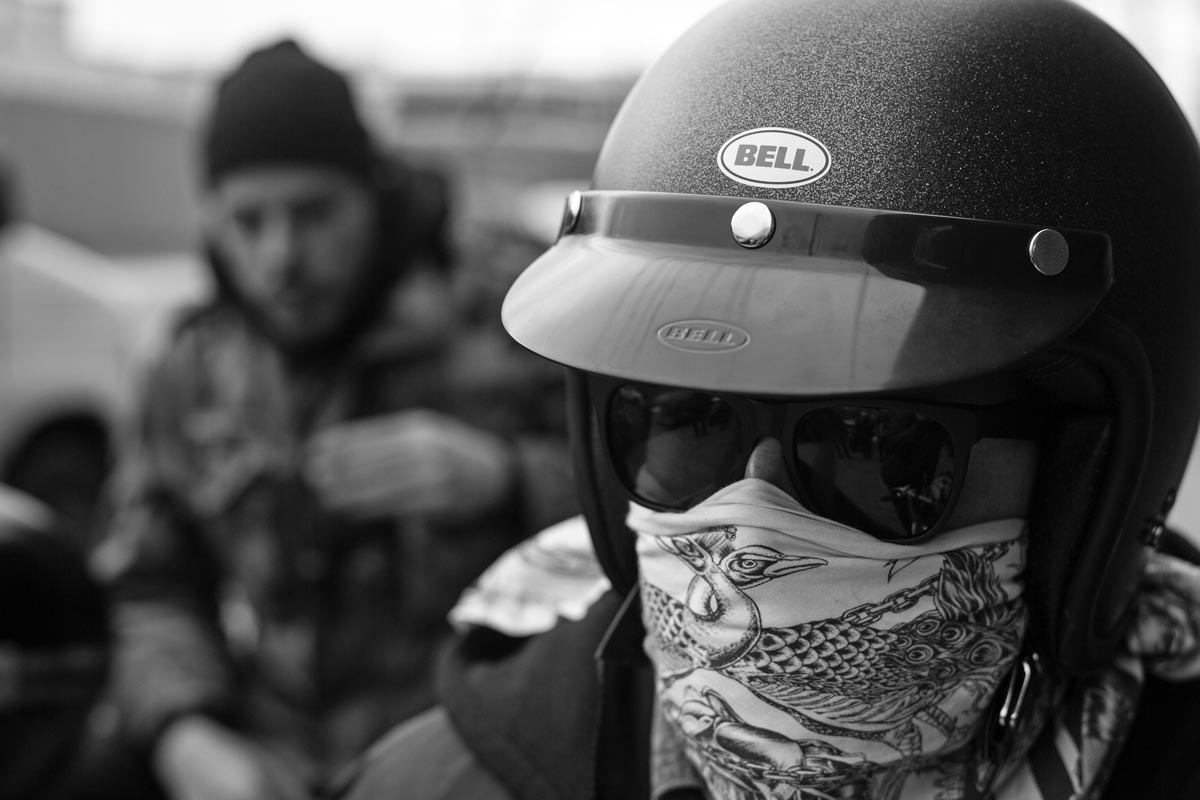 Bell Helmets is the most famous name in motorcycling history with more than 60 years of continuous development. There are many pretenders, but there is only one original. It's the Bell Custom 500 helmet.
The Bell Custom 500 helmet is made from a composite of fibreglass fibres. To give the helmet a particularly low-profile fit, it comes in no less than five separate shell sizes. In fact, only the two smallest sizes share a shell. Inside the shell is a multi-density eps that, in the event of an accident, allows the impact to be absorbed in a progressive manner. The helmet fastens by means of a double-d ring. On the brow of the helmet are five snaps that allow a peak or visor to be worn.
The Bell Custom 500 helmet is the classic open-face jet lid. It is the helmet that all others aspire to. But it does have a very particular fit. You may have heard of head shapes like the long oval head that Arai model their helmets around. Well the Bell Custom 500 helmet fits what one might term an American round head shape. It's a shape that does not always accommodate a European head. If the Bell fits you, it is indeed a fine helmet that offers incredible value for many, as well as some of the most colourful and exotic designs. But it will not work on every head, and as there is no facility to change internal pieces like the cheekpads, it is a helmet that either works or doesn't.
Within the Bell Custom 500 helmet range there is a range of lids with lighter carbon shells. All Bell Custom 500 helmets are both DOT and CE approved. They are also guaranteed for five years.
SHOP THE BELL CUSTOM 500 HELMET (CLICK HERE)
Want some more? Please

click here

to return to our editorial menu.
Share this story