Motolegends Shop - Motorcycle Gear Shop in Guildford
The Motolegends Guildford store
Please read before setting off to see us!



Now closed on Saturdays and Sundays. See new 2023 opening hours below
The Motolegends shop is like no other, and it is most certainly not for everybody. The shop floor is small, but that's because it serves more as a salon where we can discuss your requirements than a traditional showroom. Frankly, if you're looking to do a bit of browsing then this may not be the best the shop for you, as there's only a tiny percentage of our range on show, there's only ever one size of a item display, and nothing has a price label. If you're on a day out, and are looking for a way to entertain yourself and do some window shopping, then Infinity and J&S are just down the road.But the size of the shop aside, the main difference between Motolegends and other motorcycle apparel shops is that we offer a one-to-one service; in fact, that's not true. We don't offer it, that's what you get. Somebody will be allocated to you when you come into the shop, and from then until you leave they will look after your every need. This will normally kick off with a conversation about what you ride, when you ride, where you ride, how you ride and so on. This out of the way, we can then set about finding the right gear for you. And importantly, once we've done that, we will then make sure that everything fits as it should.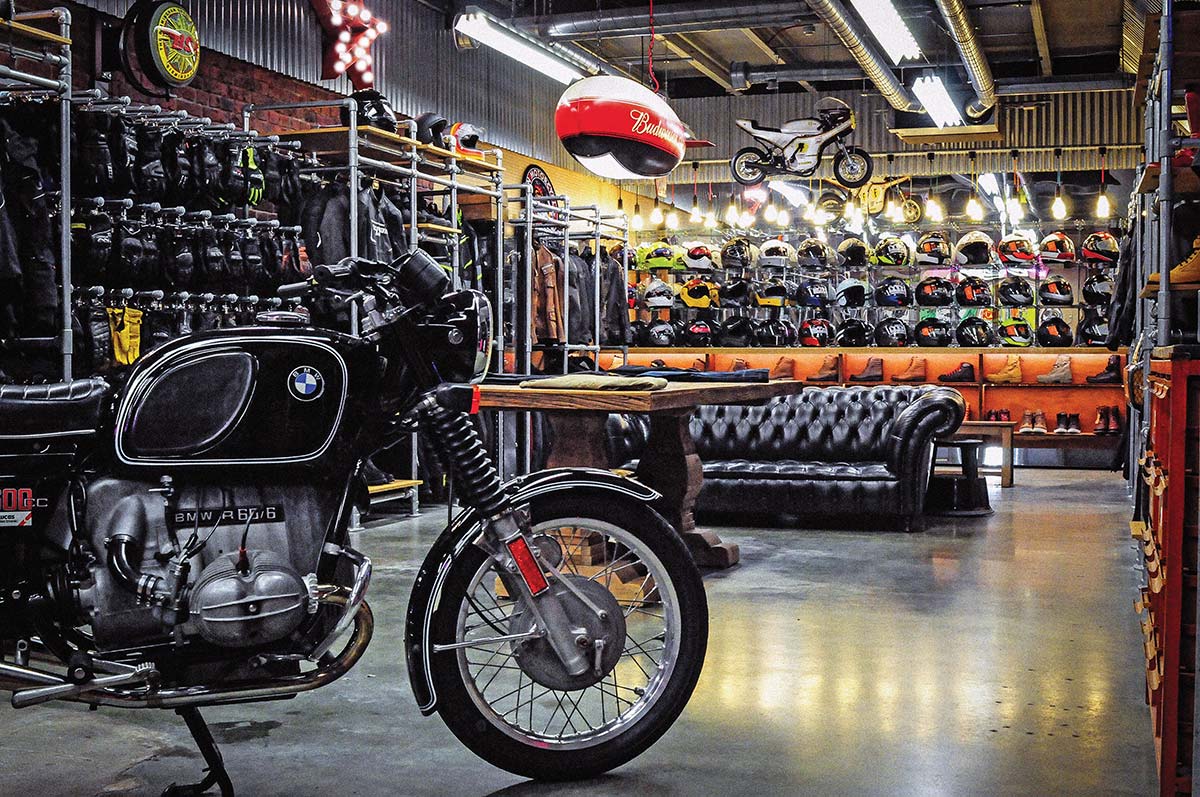 Fit is always important, but no more so than when it comes to helmets. And as probably the only retailer in the country that carries on the shelf all the liners for Shoei, Arai, Schuberth and Shark, we can be pretty confident of finding the optimum fit for you.But there is a downside to this level of service; the main one being that you may have to wait a while to get in the shop. We have a nice, air-conditioned waiting area; and we'll bring you out a pot of tea or a coffee. But whilst there is often no queue, there are times where you may have to wait for up to an hour. Or very occasionally even longer.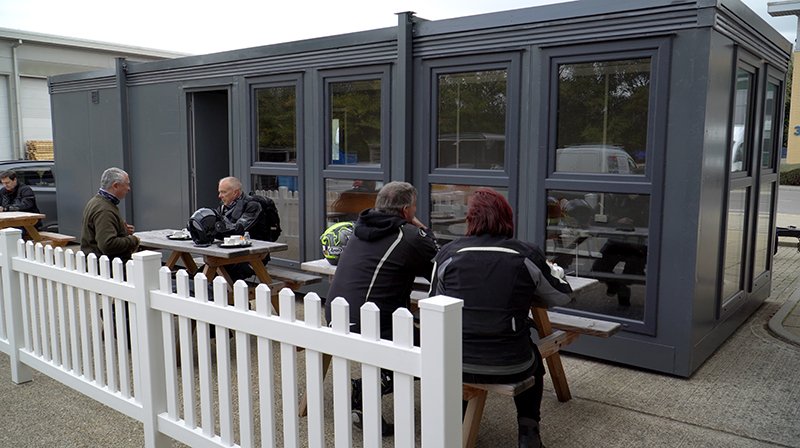 We have chosen to work in this particular way, which we know to be different to any other motorcycle shop, because we believe that it allows us to offer a better service. We think that browsing is not the way to buy gear. We are talking about protective wear here, and picking stuff up because you like the colour or the price label is not the best way of getting the gear that is correct for your needs.We do this for a living. We know our onions, and in discussion with you we reckon we can usually find the best solution for you. And once we have done, we can make sure everything fits the way we should, even if this means undertaking alterations.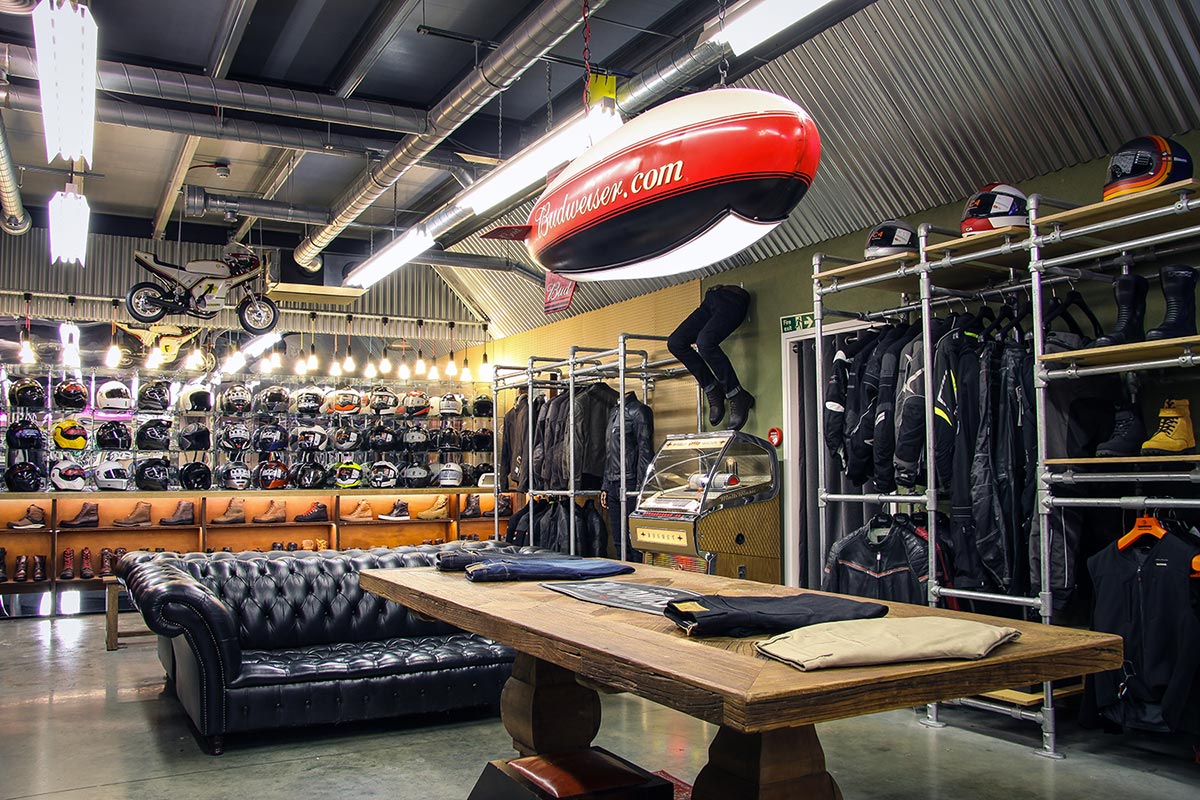 You might think that all this means that you will be paying top dollar. And yes, we do sell the best gear on the market. But we may well be able to tell you that the gear you envisaged was more than you needed, and so save you money. Importantly, we can make sure that you don't make the expensive mistake of buying the wrong gear. We are not, it has to be admitted, discount sellers. There are no dump bins in the shop, and we don't do deals, although our 10% Price Beat Guarantee will ensure that we are always the cheapest.So if you are serious about equipping yourself for the bike, we'd love to see you here. But please accept that, at times, you could be in for a short wait. Nobody likes waiting, but our view is that some things are worth waiting for!
MOTOLEGENDS SHOP HOURS
Monday to Friday - 10am to 5:30pm
Saturday - Closed
Sunday - Closed
Bank Holidays - Closed



CUSTOMER SERVICE CENTRE HOURS

Monday to Friday - 9:00am to 5:00pm
Saturday - Closed
Sunday - Closed
Bank Holidays - Closed



CLICK & COLLECT HOURS

Monday to Friday - 9:00am to 5:00pm
Saturday - Closed
Sunday - Closed
Bank Holidays - Closed

FOR SAT NAVS, PLEASE USE POSTCODE: GU3 1LU