THE MOTOLEGENDS GUILDFORD STORE
Take the grand Motolegends shop tour! Until now, if you wanted to take a browse around the Motolegends shop, the only way to do so was to pay us a visit here in Guildford.
But now with Google Street View you can pay a virtual visit and poke your nose into every corner of the store. Take a look at all of our brands. See what you think of our coolest leather jackets, our funkiest boots, and our most interesting helmets. Like what you see? Then come and see us in the flesh when you can! Opening hours can be found towards the bottom of this page.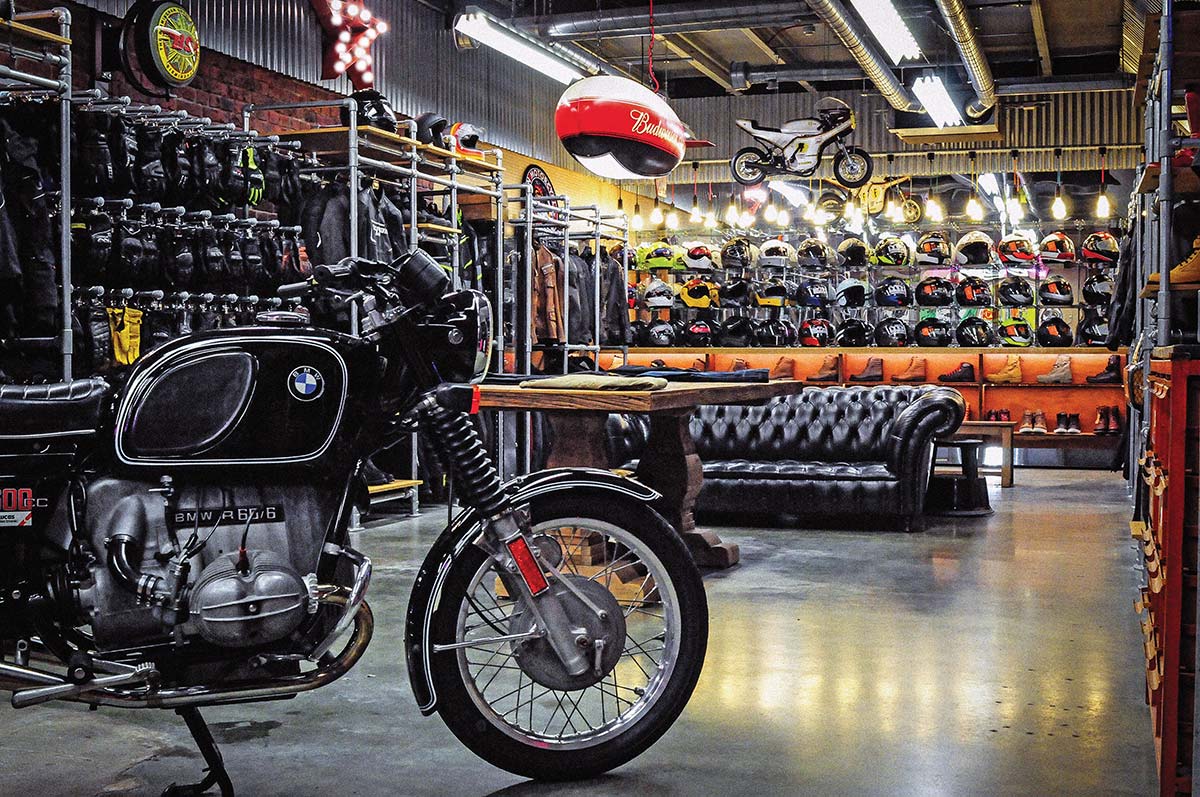 We've always welcomed customers to come and visit. But we are the first to admit our services have never been 'state of the art'. But now the Motolegends shop is bigger and better than ever.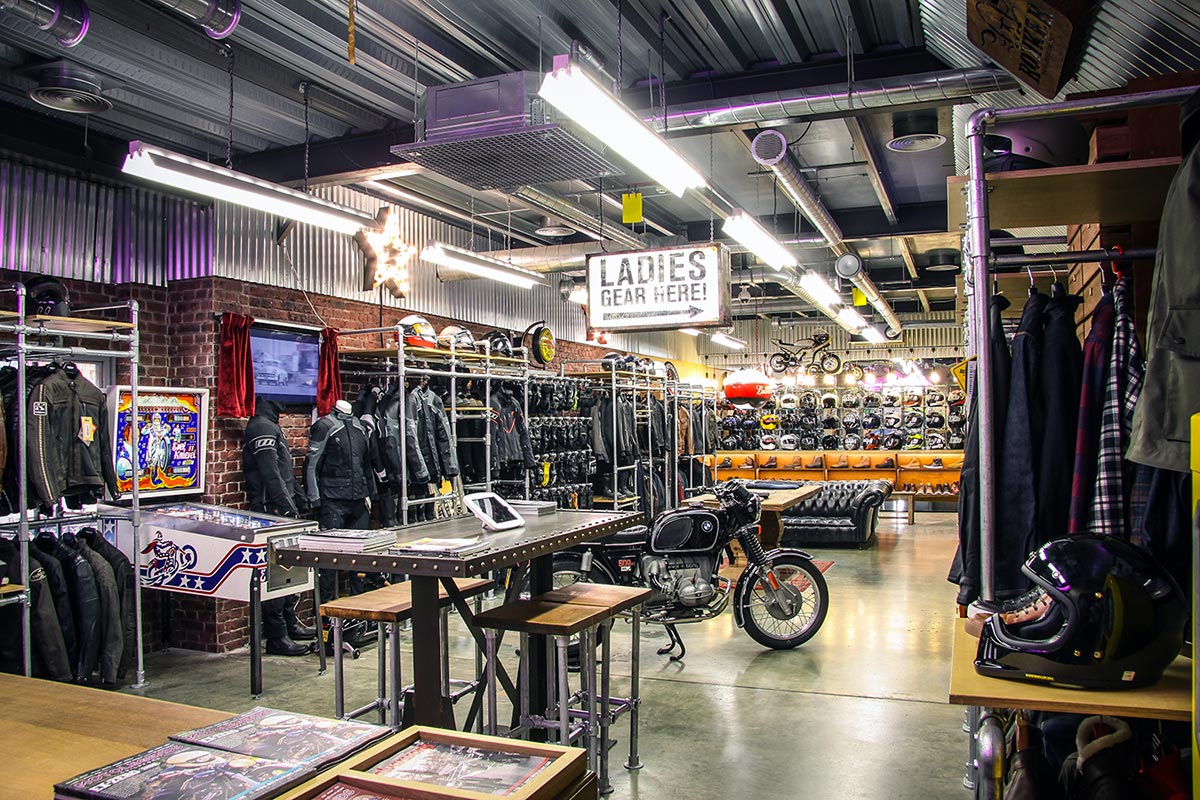 It's still not your average, run-of-the-mill bike shop. We have plenty more exciting gear on display but what has always made us so different to any other bike shop in the country is that, behind the scenes we've got over 2 million pounds worth of clothing, so you have a better chance of finding what you want here than anywhere else. And thanks to our new changing facilities, there is plenty of room to try on whatever you fancy.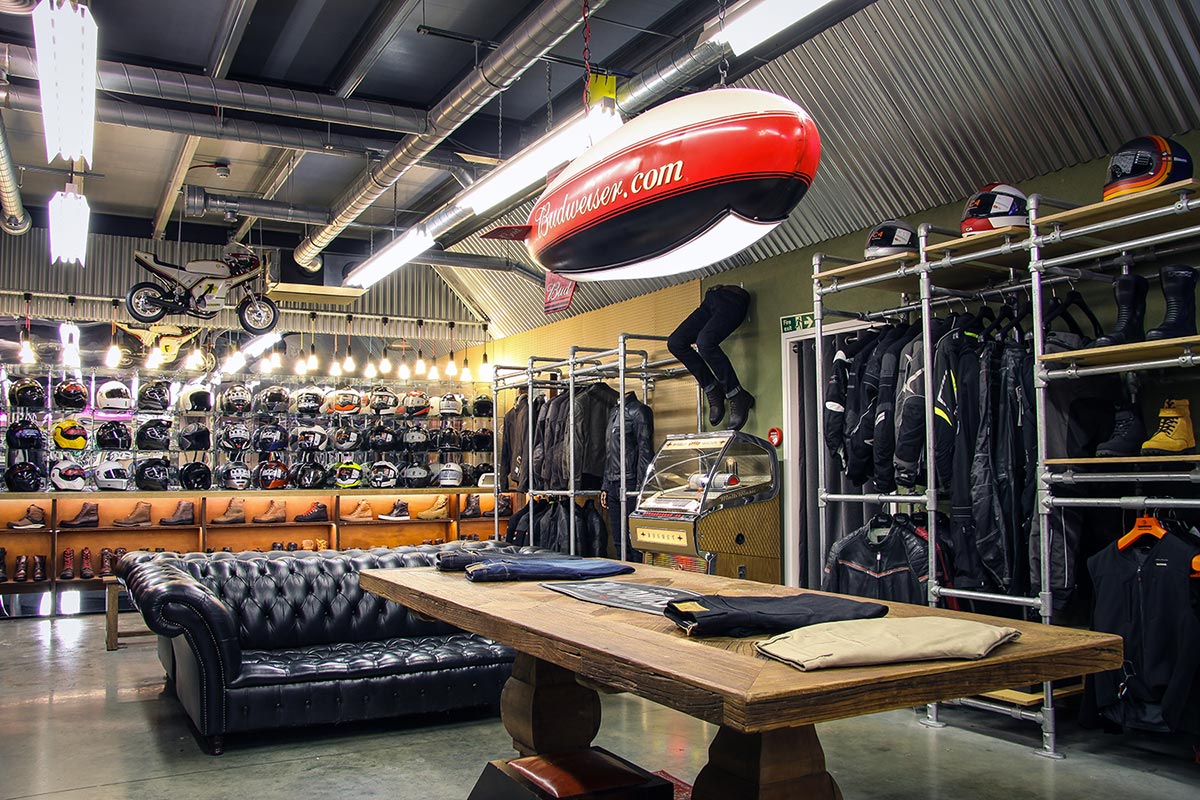 So all you need to do is chill out with a cup of tea or coffee, have a look at the display or flick through the latest catalogue while we find the right gear for you. It is still best to ring ahead so we can put aside anything that you have really set your heart on. You can reach us on
01483 407500
.
FOR SAT NAVS, PLEASE USE POSTCODE: GU3 1LU