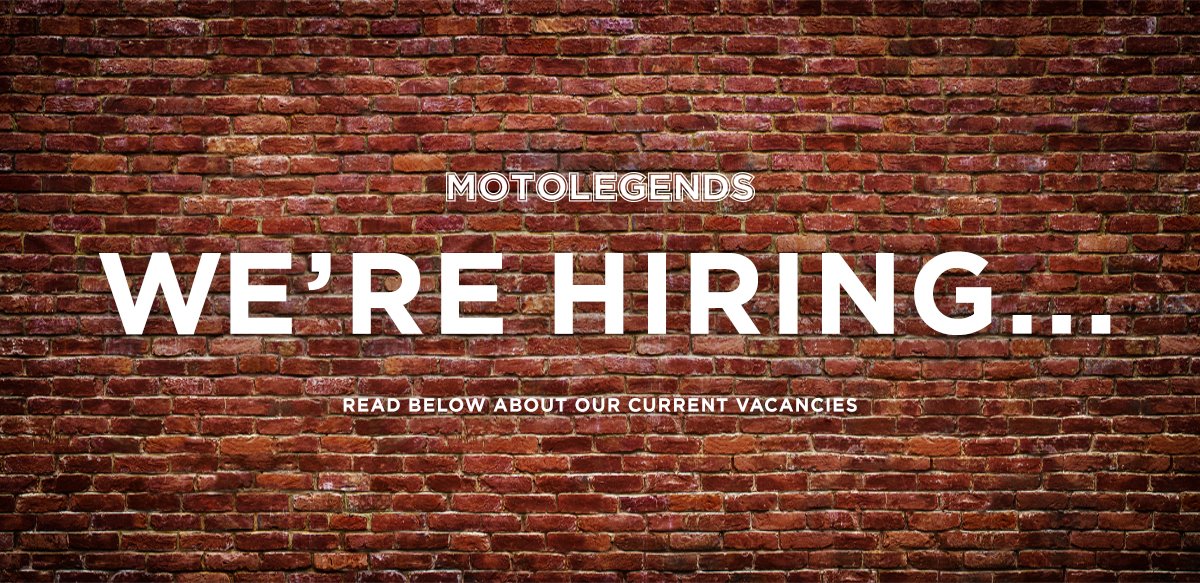 SENIOR SHOP ASSISTANT
We run what we reckon is the best little 'ole darned motorcycle shop in the business. But we need good people to help us run it. The main role that we want to fill right now is that of an experienced sales person.
It's a great job. We reckon we're a nice place to work. We've got terrific customers who are fun and interesting to deal with. And the gear we sell is so good that it doesn't really need much selling. But we give our customers the very best service. Nothing is ever too much trouble, and we'll bend over backwards to find the right solution.
But that doesn't mean the job is a doddle. You'll need to be an experienced motorcyclist; and ideally you'll have worked in this industry or have spent some years in face-to-face selling. For a sales role, the position is quite physical with a fair amount of legwork required fetching stuff from the warehouse. And we'll require at least one weekend day a week.
The remuneration for the right person will be excellent, and there's the opportunity to earn quite a bit more than you would selling bikes, we're told. Put it like this, the money will not be the issue if you have the skills and termperament we're looking for.
If you're interested in talking to us about this role, please send a CV to jobs@motolegends.com
WEB CONTENT MANAGER
We are looking for someone to look after all the content on the Motolegends website. Our website has new product and new editorial content almost every day. We need to make sure that all our content is up to date and correct and interesting to our customers. We need to help our customers to make informed decisions when they purchase and to make the buying process an easy and pleasant one!
This requires knowledge of CMS systems, good Excel skills, some understanding of photo shop and interest in motorcycling too. Basic html would be a bonus. Good written English skills essential and knowledge of how to write for the web.
Salary will be commensurate with experience.
If you think you have the skills for the job please send your cv to jobs@motolegends.com
Share this page