About Us
About Motolegends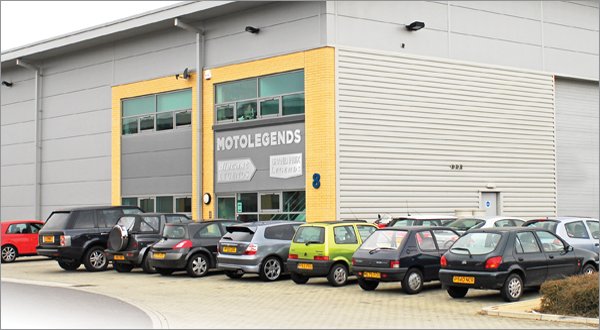 How it all began
We have been in the mail-order business since 1994; initially selling just collectible model cars and motorsport T-shirts. About 10 years ago, we started to offer a few bits of proper motorcycle wear to those customers who had bought Foggy, Sheene and Rossi merchandise from us. This proved to be a popular addition to the range and so, in 2011, we set up Motolegends.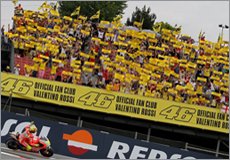 What do we sell?
Although, on our Motolegends website, we still offer merchandise, books, DVDs, and some motorcycle related gift products, our core offering is protective wear. So we sell helmets, boots, gloves, jackets, pants, suits, base layers, armour, and a wide array of rider accessories. The brands we sell tend to be the more prestigious and stylish ones the market has to offer, many of which are exclusive to us in the UK.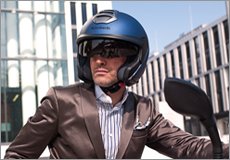 What are we about?
We're different to other sellers of protective wear. We're not interested in the run-of-the-mill, and we don't set out to do cheap. We sell only the best gear: the most technical, the most authentic, the most stylish, and the most colourful. We're never swayed by what the manufacturers tell us sells best; we're motivated only by finding what's new, what's different, and what works.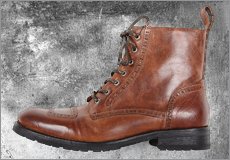 Who are our customers?
Our typical customer has probably grown out of sports bikes, and today rides something sit-up: a naked bike, a cruiser, a sports tourer, an adventure bike, a retro-styled machine, or perhaps even a genuine classic. He is older than the average biker. He likes to make a statement, both in what he rides, and in what he wears. He has good taste, and likes the finer things in life.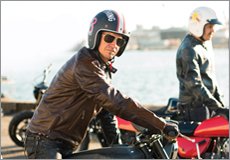 What's our service like?
Anyone can promise great service, but we do everything we can to deliver it. We answer the phones six days a week and we respond promptly to emails. We have a six man (and woman) customer service team, and a full-time, dedicated person who is responsible for all products that are returned as faulty, or for an exchange.
How do we deliver value?
We are not a discounter. We tend to sell at the recommended price, but we will beat any discounted price that is offered on any product we sell, by a full 10%. So you will never buy cheaper. We offer 0% finance on any purchase over £400. There is free postage and free returns on all protective wear. And we give our customers a full 12 months to return goods to us.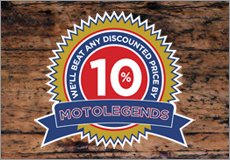 What's our future?
We do not set out to be the biggest; we only want to be the best. We are first and foremost a mail order company, and we will always produce catalogues. Increasingly, of course, our customers are purchasing from us via the internet. In 2014, we opened our first shop, here in Guildford. Physical retailing will play a significant part in our growth.