AGV X3000 helmet review
Published on: 26/06/2018 12:41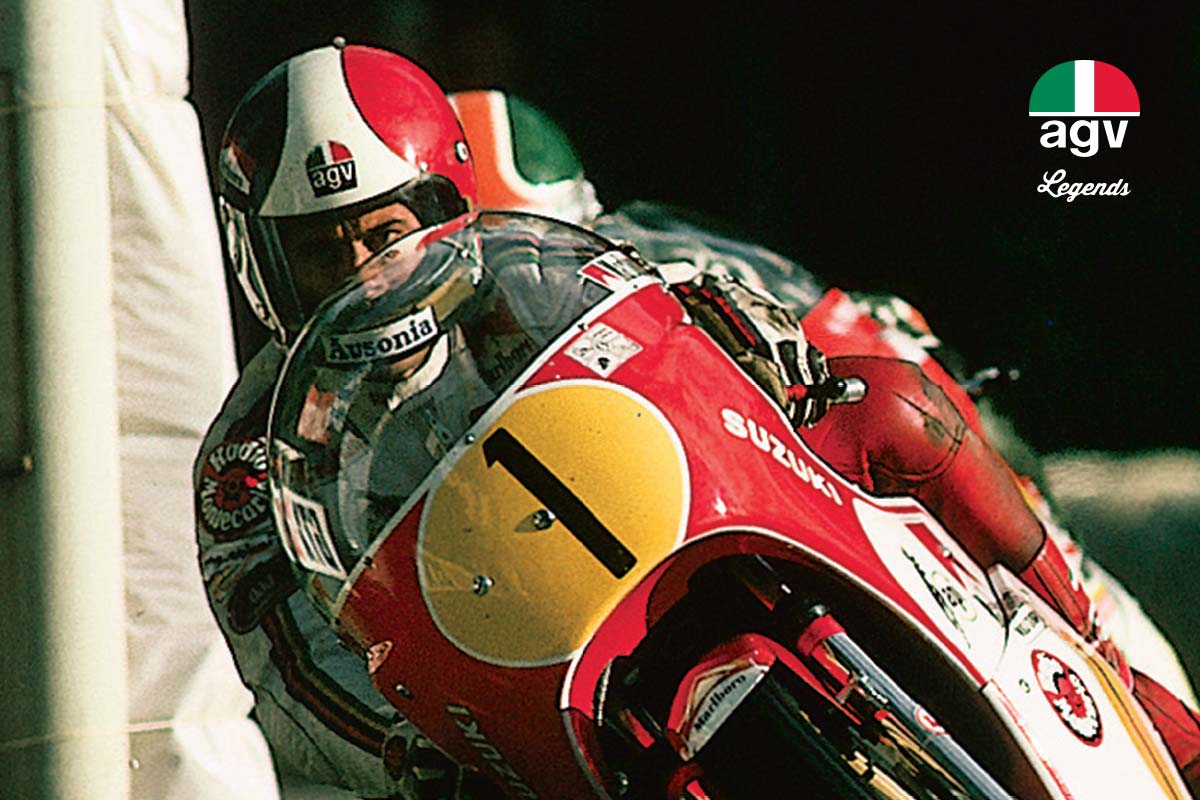 AGV X3000 HELMET REVIEW
A NEW, RETRO-STYLED, FULL-FACE HELMET FROM AGV

We have a slight confession to make.
We are becoming a little dismayed by the fact that many of the retro-styled, full-face helmets on the market are not up to scratch.
Yes, some of them look the part, but many of them are quite crude. We suspect that most do little more than meet the basic ECE 22/05 standard. Many of them are beautifully appointed, and adorned with lovely detailing, but some don't fit very well, some have little by the way of venting, some don't seal adequately, and some are frighteningly noisy. Most cannot be adjusted with different headlinings and cheekpads. And we cannot think of one that comes with the ability to take a Pinlock visor.
Some of the cool brands out there cannot even legally be worn in this country, and with good reason. And whilst we have no problem justifying £1,500 or £2,000 for a highly technical, laminated suit, we simply cannot bring ourselves to recommend spending £500, £600 or more for a somewhat ordinary helmet that offers little more than a dose of style and a nice lining.
What we really want is for the big boys to come on board with a truly sophisticated, retro-styled, full-face.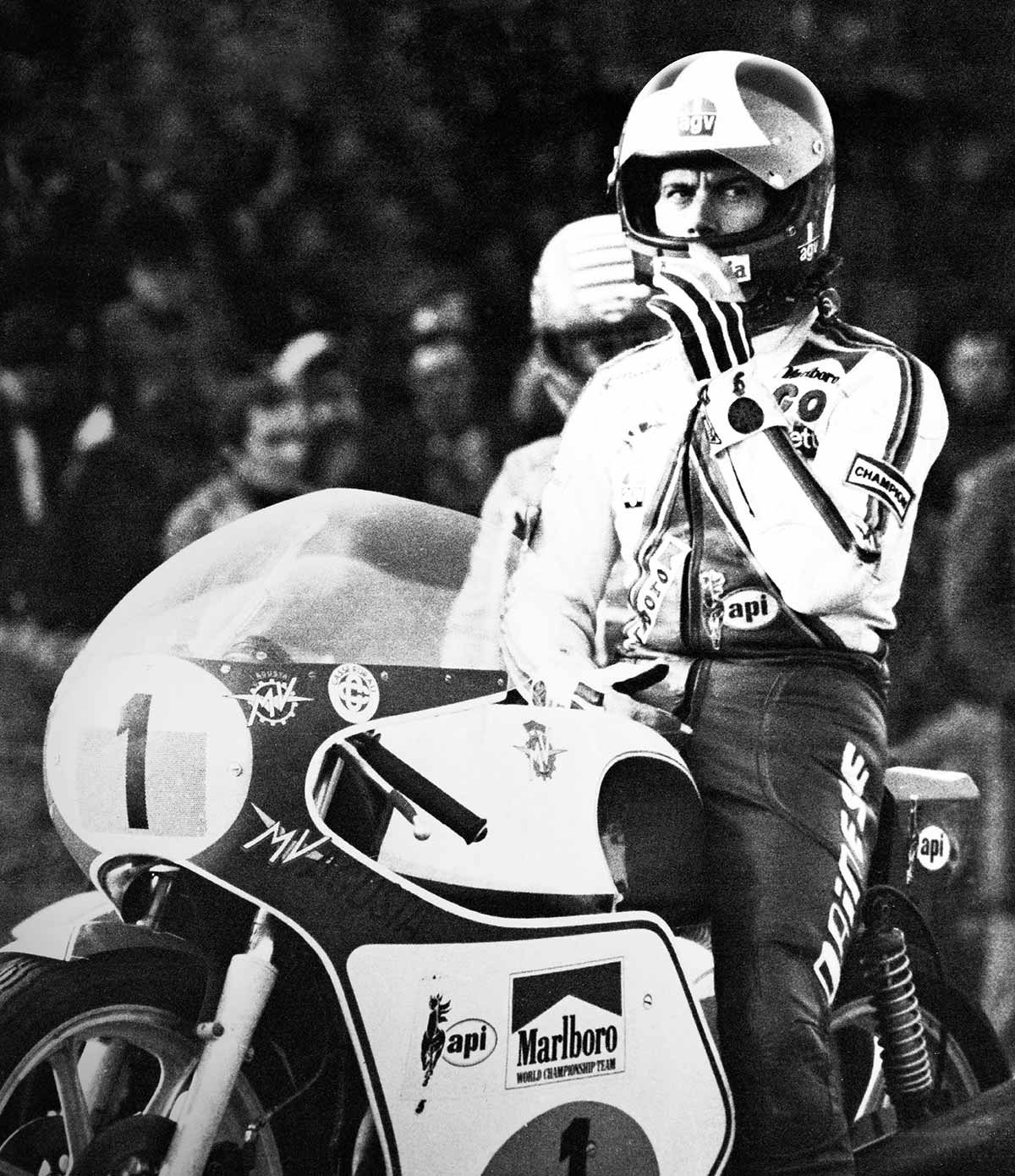 Giacomo Agostini on his MV Agusta 350 in 1976.
Shoei's RYD is about as close as it gets right now, but if these guys decided to produce a lightweight, properly vented, comfortable and quiet classic helmet, it would blow everything else into the weeds.
To us, it's encouraging that AGV has put its toe into the water.
Their new X3000 is certainly, in terms of the quality of its manufacture, about as good as it gets right now. We've been busy putting it on as many heads as we can, and it has fared well; the reaction is probably better than we had anticipated.
Our opinion is that its slavish adherence to the design of the original helmet it replicates is probably a little overdone. But the helmet boasts a number of very clever detail touches that we really like, like the false circlips that purport to hold the visor in place, and the slight cutaway in the chin area that was originally conceived to help Ago to rest his chin on the tank.

The AGV X3000 'Ago' special edition.
We would, we admit, have preferred a helmet with the X3000's profile but which had adjustable venting, a modern visor seal, a fitting for a Pinlock and even a chin curtain. One day, we will get the helmet we're after but, for now, the AGV makes a good fist of it.
It certainly looks the part. It is well appointed. There's a strong detent with the visor, the magnetic visor closure is very neat, and the whole package has a solidity and heft to it that leads one to believe that is well and properly made. And although the mechanism is a tad Heath Robinson, the X3000 does have a means to improve or cut off the airflow.
There's another thing we like about the AGV, and it's the price. There seems currently to be a feeling that if somebody is prepared to buy a retro-styled bike, they're fair game to be mugged for a helmet.

We offer many colourways of the AGV X3000 helmet. Click on the image above to buy.
Well, with prices that start at £299.99, we reckon the AGV is more than fairly priced. The fancy versions are a bit more expensive, and the Ago design seems a little steep. But it's a tasty lid, and it's clear that Giacomo wanted a decent fee for his involvement. Not sure that it's fair to pin the steep price totally on AGV, therefore.
Overall, we think it's a really nice and credible package. You'll need to try one on, for they don't fit everybody. Like the Bell Bullitt, the chin will sit too close to the chin bar for some. But if you want a helmet that is both safe and comfortable, and which will look just as good on a seventies' MV Agusta as it will on a Triumph Thruxton, the X3000 has got to be worth a look.
CLICK AGV X3000 HELMET TO SHOP NOW
Want some more? Please

click here

to return to our editorial menu.
Share this story