Motorcycle History
Explore the Motorcycling Timeline
As a leading purveyor of motorcycle apparel at a time when retro style has never been more popular, we thought it would be interesting to delve into the history of motorcycling, with a view to understanding how motorcycle clothing and protective wear have developed over the last 100 years or so.
We commissioned a motorcycle historian and writer to develop what one might term a history of motorcycling timeline. Whether your interest is in the way that the machines themselves have evolved, or in the social context that has always surrounded them, we think you might find our review informative.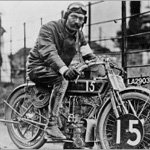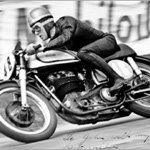 1945-1960
The Post War Motorcycle Boom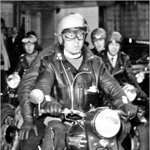 1960-1970
The Café Racer is born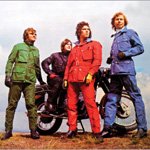 1970-1985
Motorcycling goes mainstream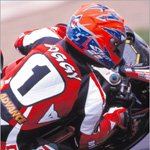 1985-2010
An Obsession with Road Racing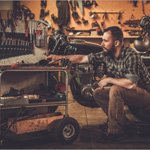 2010-Today
Motorcycling as a lifestyle
We hope you found our motorcycle timeline interesting; in particular our conclusion that there has been a fragmentation in the market that has seen riders segment into a number of distinctive groups or 'tribes', as we have called them.
If you're interested in seeing whether you fall into one of these motorcycling categories, simply click below and take the test.
Do it swiftly and instinctively, without too much deliberation and thought. You may be surprised by what you discover about the kind of motorcyclist you really are!
Mini Motorcycling Timeline
Motorcycling timeline by
Motolegends
Embed this on your website
International timelines
Are we missing a crucial part of motorcycling history in your country? We are looking for local experts to write supplements to our timeline. If you're interested in contributing, read the brief and get in touch now motorcycling timeline international contributions