Brian Sansom of BKS leathers teams up with Motolegends
Published on: 12 April 2018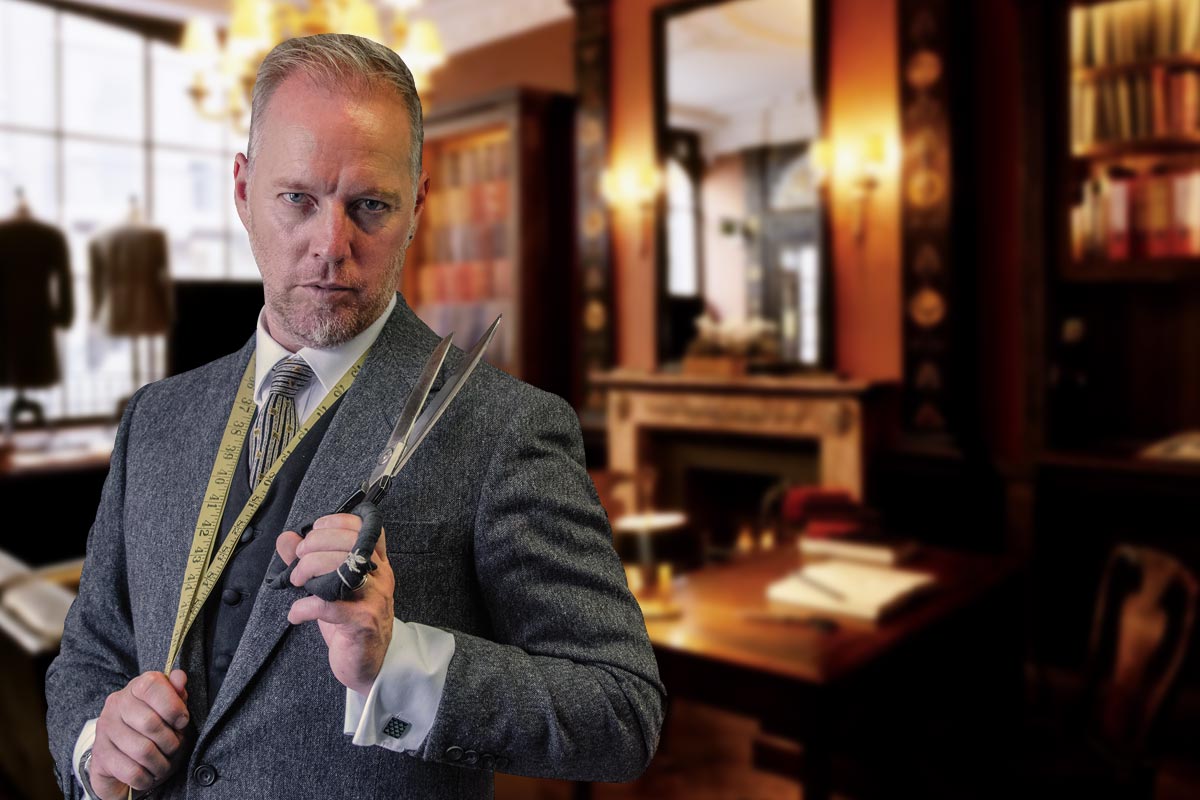 AN EXCITING NEW JACKET COLLABORATION FOR 2018

I've known Brian Sansom of BKS for over 25 years. In fact, I had my first one-piece race suit made by him in 1992. Truth be told, that suit has withstood the test of time far better than me. He also made our MD's Superman leathers that she still wears to fancy-dress parties!
Not to be confused with the in-house J & S Accessories brand that goes by the same name (long story), Brian's BKS company makes the best, bespoke leather suits that money can buy. He's a major supplier of leather two-piece suits to the Police, and can even count a royal or two amongst his clients!
Last year, we met up with Brian to discuss what one might term the 'café-racer' market; we're talking about the kind of jackets that one might wear with, say, protective jeans and short Caterpillar-style boots. We showed him a range of the kind of jackets we sell, and Brian thought he could improve upon the genre.
Having personally fitted 10,000 motorcyclists with outfits, he probably understands fit and shape better than anybody. In fact, within 10 minutes of discussing the subject, I too learned a whole lot of new stuff.
With access to some of the world's very finest leathers, Brian felt he could make a superior jacket; one that was better constructed and safer than anything the market had to offer; one that would work better on the bike and be more comfortable to ride in.
We came away from that first meeting cautiously optimistic. Obviously, we knew that Brian is to the world of leather motorcycle clothing what Savile Row is to gentlemen's tailoring. But our reservation, our fear perhaps, was that Brian would make a jacket so strong and so sturdy that it would simply be too heavy and cumbersome for a Sunday morning ride.
We need not have fretted. A couple of months ago we went back down to his Exmouth workshop to see his first samples, and we were bowled over by what he showed us.
The beautiful leather he has chosen is incredibly tough, but amazingly soft to the touch. There are lovely leather jackets out there that, let's face it, you wouldn't really want to be wearing if you came off the bike at speed. But, as you might expect, that's not the feeling you get when you put on one of Brian's jackets. The finish is also in a different league to anything we have come across: the zips, the stitching, the quality of the lining. It's all of the highest order.
But it was probably the fit that impressed us most. Brian explained the fact that a jacket like this needs to be cut short at the front so that, when you're riding, it doesn't bunch up under the neck. But long at the back, so that it easily covers the belt line. That now seems obvious to us, but it's not how most manufacturers cut their biking jackets.
Sara, our MD, flat out at Laguna Seca in her BKS Superman leathers!
Bringing Brian's jackets to market
Well the first thing you need to know is that they'll be exclusive to Motolegends. We are huge fans of Brian's work and the reputation he has built, and I believe he chose us because he knows that we will fully respect his brand.
Initially, there will be just one style of jacket, but it will come in three colourways: black, a kind of café latte brown and a dark brown. We will hold about a dozen or so jackets here in the shop in Guildford, so we will aim to always have on hand all the key sizes across the three colours.
If you come into the shop and find the size you want in the colour you want, you can ride off into the sunset with it. But Brian being Brian, we can, of course, customise your jacket with a range of different zip colours and internal linings. This will obviously cost a little more, and you'll have to wait a few weeks for delivery, but you will then have a truly unique jacket that will come embroidered with your own initials. Very handy if somebody at the Ace Café thinks it's theirs!
We will also have the option, again here in Guildford, to make minor sizing adjustments; longer or shorter sleeves, a bit more in the chest or waist, a lower back panel, and so on. There will be no charge for this service. But if your sizing requirements are more complicated, then the solution may require a personal fitting with the man himself.
Allen, BKS's cutter, hard at work.
Mohammed comes to the Mountain
Every six weeks or so, on a Saturday, Brian is going to come to Guildford with a view to bespoke fitting jackets for those who require more extensive alterations.
We will run a diary here in Guildford, as will Brian down in Exmouth. Of course, whilst Brian is up here, he will also do fittings and take orders on his more traditional one-piece race suits and two-piece touring outfits.
It may be that you've never managed to make it down to Exmouth to get together with Brian, but even if you're an existing customer you may just find it's more convenient to come and see Brian here in Guildford than it is to travel down the the West Country. It doesn't really matter to us what you want to see Brian about, and so in the coming weeks we'll be publishing some dates for his visits.
So that's about it really. Except, of course, that you're probably wondering what all this specialness and exoticness is going to cost.
Well, of course, Brian's jackets are not going to be cheap, but they're probably not as expensive as you might imagine they're going to be. And certainly we already sell jackets of this style that cannot hold a candle to one of Brian's masterpieces, but which are almost as expensive. Anyway, watch this space, as they say. In next month's issue of Motolegends, we'll be able to show all the three jackets and go into more detail about them, including, of course, the price.
We really couldn't be more excited. What Brian has created really is something rather special. He has designed one of the most stylish biking jackets we have ever seen. It's not a copy of anything else out there; it's pure BKS. It wears superbly, and whilst no lightweight, it is incredibly comfortable. And if you're somebody who is not prepared to make compromises as far as safety is concerned, then Brian's Café Racer jacket is in a league of its own. As soon as the jackets are here, we'll send out a bulletin and put them up on the front page of the website. We think you'll be impressed.
Want some more? Please

click here

to return to our editorial menu.
Share this story