Crash Warranty Revolution
Published on: 16/01/2017 10:22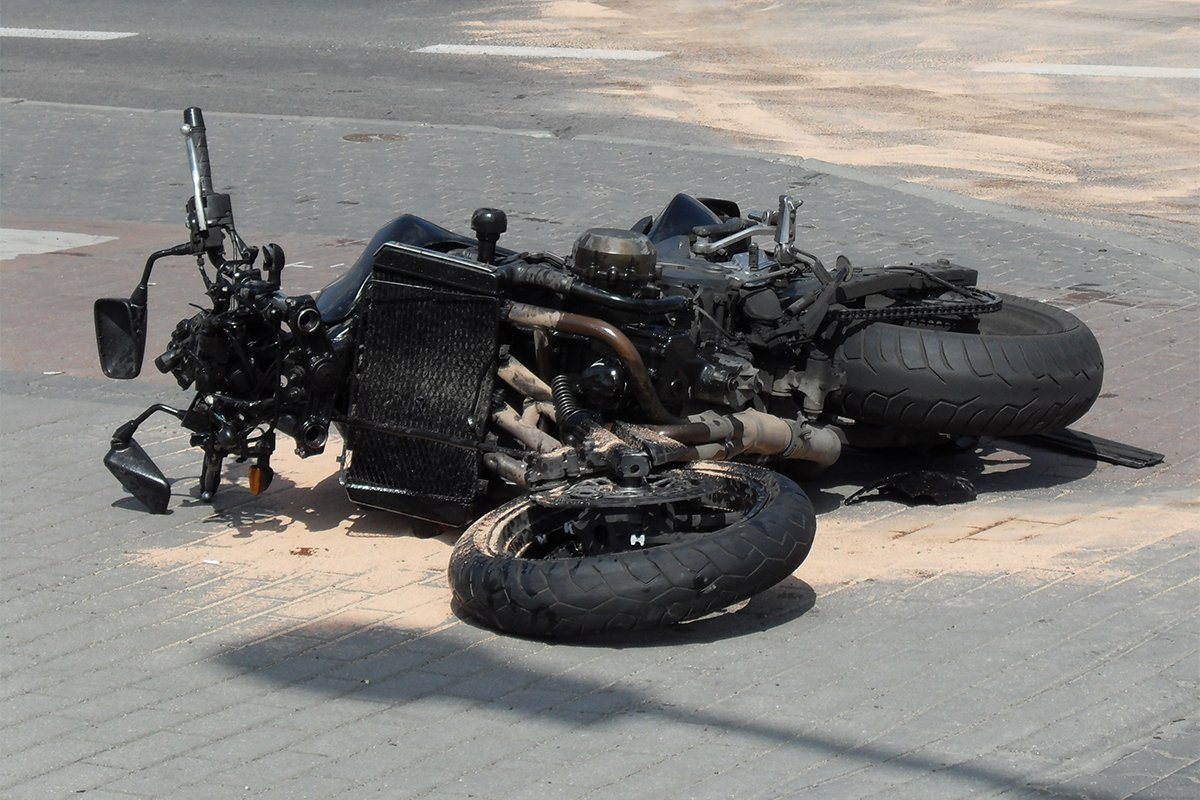 THE ROKKER REVOLUTION
CRASH WARRANTY
As you may or may not know, we here at Motolegends have teamed up with Rokker to offer a unique guarantee on Revolution jeans.
Basically, if you come off in them, and manage to wear a hole through the material, we'll give you a new pair. We're prepared to do this because, frankly, we think it's unlikely that you will ever, under normal circumstances, manage to damage the jeans in this way. Well, we've just had our first pair returned for a replacement, and we thought motorcyclists might be interested to hear what happened.
Our customer, Richard, was out for a ride one Saturday afternoon in September. The road was dry, and the visibility good. There's a bit of confusion as to exactly what happened, as Richard suffered from retrograde amnesia, which is quite common in such circumstances. Basically, he has no memory as to what happened in the moments prior to the bike going down.
But go down it did. No other vehicle was involved, and he ended up in the ditch. The police estimate that he was travelling at about 60mph, and that he slid down the road for about 100 metres. The problem was that he slid along the road, pinned face down with the bike on top of him.
His jacket basically disintegrated. He suffered burns and cuts to the upper body, and broke some ribs. He also suffered internal injuries, as a result of which he unfortunately lost his spleen. But his legs were virtually unscathed.
One can see that the material on the jeans, where it covers the D3O armour on the left knee, eventually gave way, but this is the knee that clearly took the weight of the bike as it pressed Richard face down on to the road, meaning that his Revolutions took far more pressure in that area than would ever normally be the case.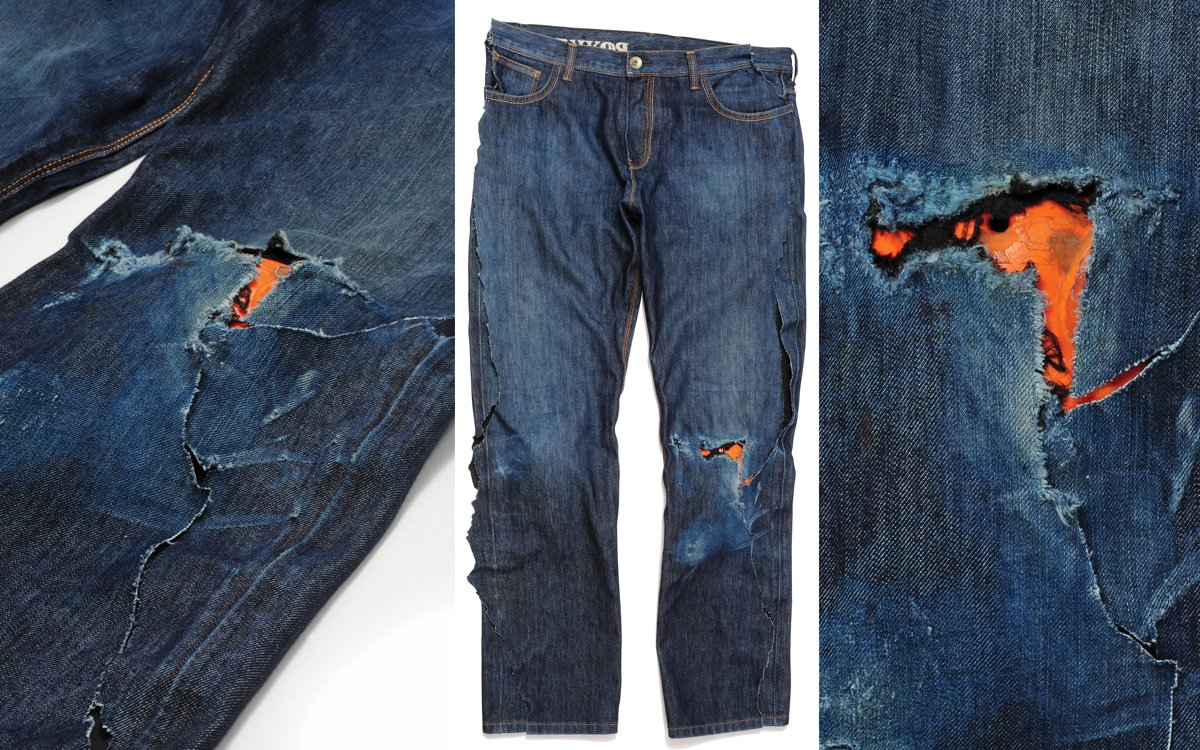 Abrasion resistance in action.
Elsewhere, aside from the left knee, the jeans look virtually unscathed, with the exception of some very minor scuffing to the other knee. The medics obviously cut his jeans off, a task that is harder to accomplish than one imagines. Everybody was amazed at how well his legs had been protected, and indeed the only mark on his lower body was a slight graze to his knee.
We are impressed, and couldn't be more pleased with the way the jeans performed. This was a serious accident. Richard spent two nights in intensive care, and suffered severe injuries, but he is convinced that the Rokker jeans were key to minimizing the injuries to his legs.
He's now enjoying his new replacement pair of Revolution jeans. We thank Richard for letting us know his story, and obviously we wish him safe riding for the future.
Want some more? Please

click here

to return to our editorial menu.
Share this page