Do you really need a laminated motorcycle outfit?
Published on: 13 January 2017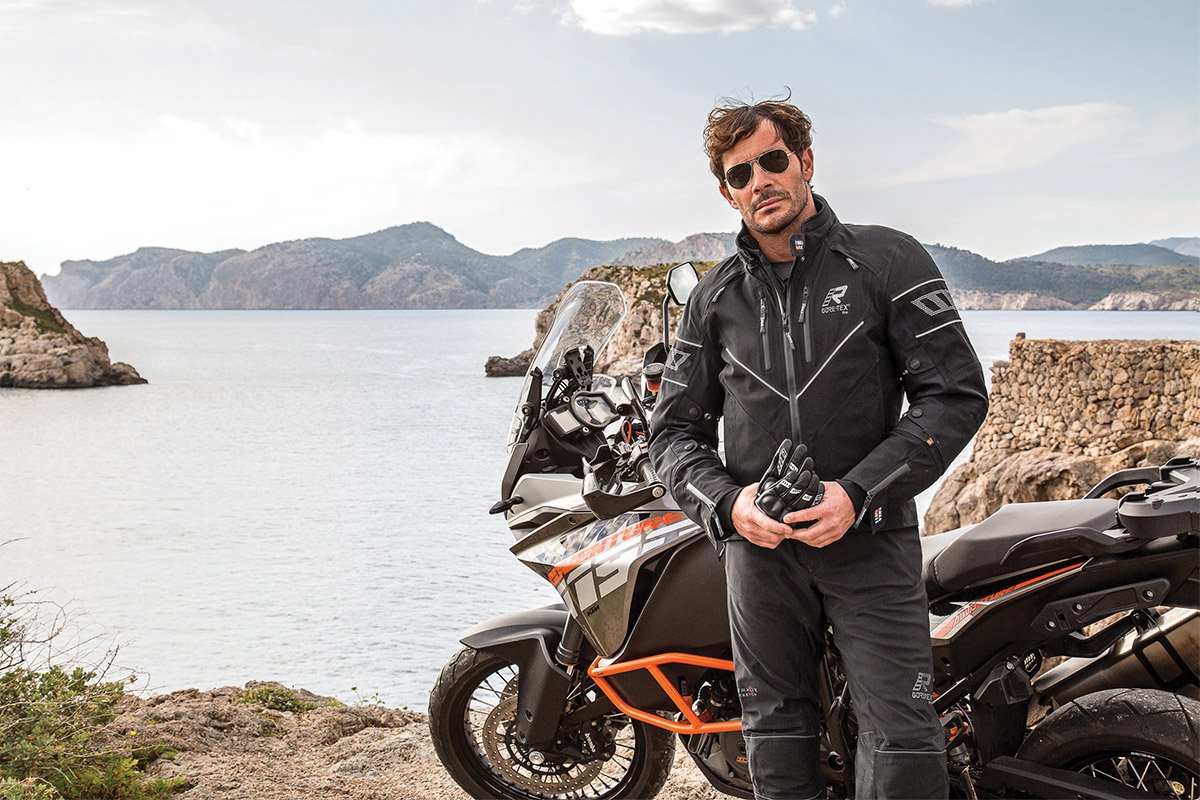 There is, without doubt, an increasing understanding of the benefits of laminated clothing.
A laminated jacket has a waterproof membrane that is bonded, or heat sealed, to the outer fabric. This prevents the fabric from becoming soaked with rain, even in the heaviest of downpours. The water simply cannot 'own' the fabric, and it certainly cannot pass through it. You will stay dry, and therefore warm.
In extreme rain, however, this 'wetting out' can and will happen to a jacket that is constructed with a traditional drop liner. The rain will soak into the fabric. The jacket will become heavy, and the wind chill factor will cause your temperature to fall.
But this will only happen after three, four, or five hours in the saddle. And even then a good membrane will still keep you dry. You'll just feel cold and a bit damp.
The truth is that most of us experience such conditions only very, very rarely. The question, therefore, is whether it's worth paying twice or even three times more for a laminate suit than you might for a drop-liner outfit.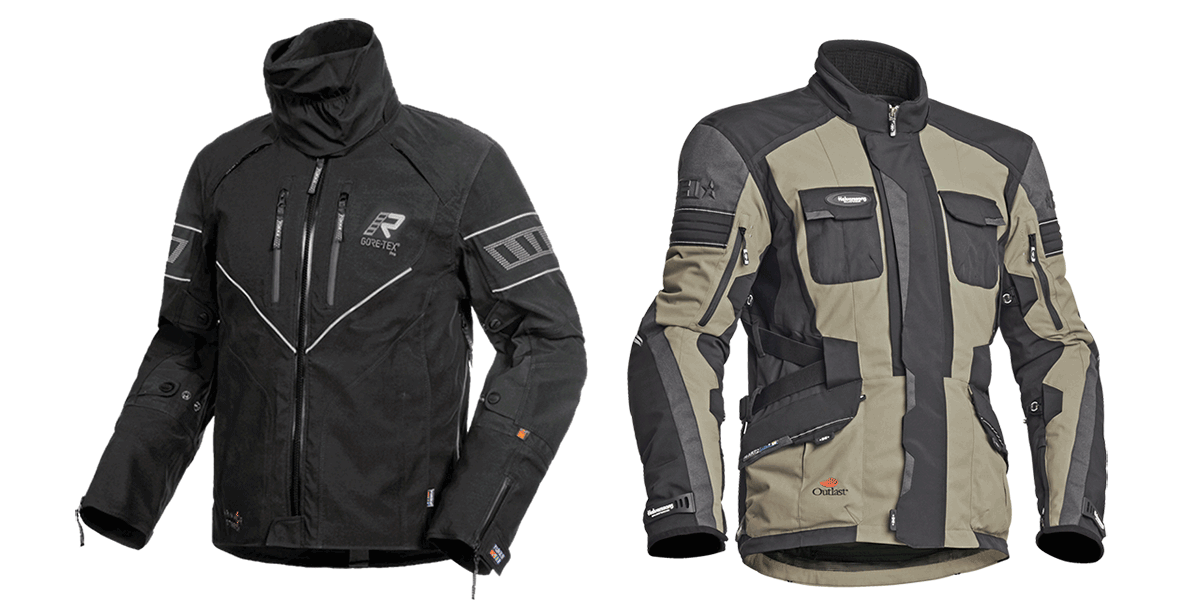 If you're doing less than 10,000 miles a year, then we might suggest that you do not strictly need laminated motorcycle wear.
But there is one other key advantage that a laminated suit has over a drop-liner one. And that is its drying time. If you frequently commute on a bike you will occasionally find, dependant upon the length of the journey, that a drop-liner jacket can get quite wet on your way into work. If this happens, it probably won't be dry when it comes to the time to ride home.
On the same journey to work, a laminated jacket might still become damp, but it would dry out within an hour or so.
However far your daily commute is, however long it takes, the chances are that, whatever kind of jacket you wear, you'll never actually get wet.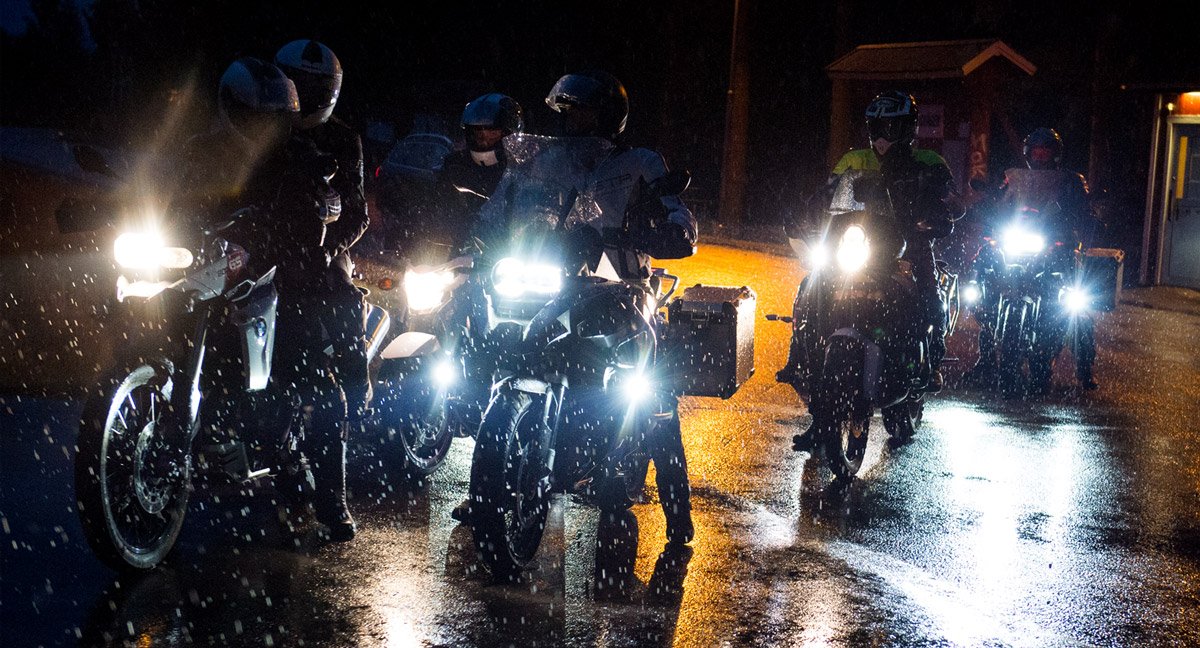 The main difference between the two types of construction will pretty much come down to the drying times. If your commute is a daily one, this factor may be decisive. But for most leisure and weekend riders, it will not be an issue.
There are a couple of other considerations that come down on the side of the drop-liner jacket that need to be considered.
Drop-liner jackets are more comfortable to wear, because there is none of the stiffness that comes from a fabric that has been laminated to a membrane. A drop-liner jacket is also warmer to wear, because the air gap between the outer fabric and the liner allows heat from the body to circulate.
There are those, of course, who want a laminate jacket because, in the margin, it performs to a higher level. And there are those who want to be seen wearing the brands that are associated with laminated motorcycle garments.
But the fact remains that, for 90% of motorcyclists, a drop-liner suit is the better option, both from a wearability, and certainly from a value, perspective.
Then again, whoever claimed that motorcyclists behave rationally?
Want some more? Please

click here

to return to our editorial menu.
Share this story