Halvarssons Prime jacket and Wish pants review
Published on: 23/10/2018 10:01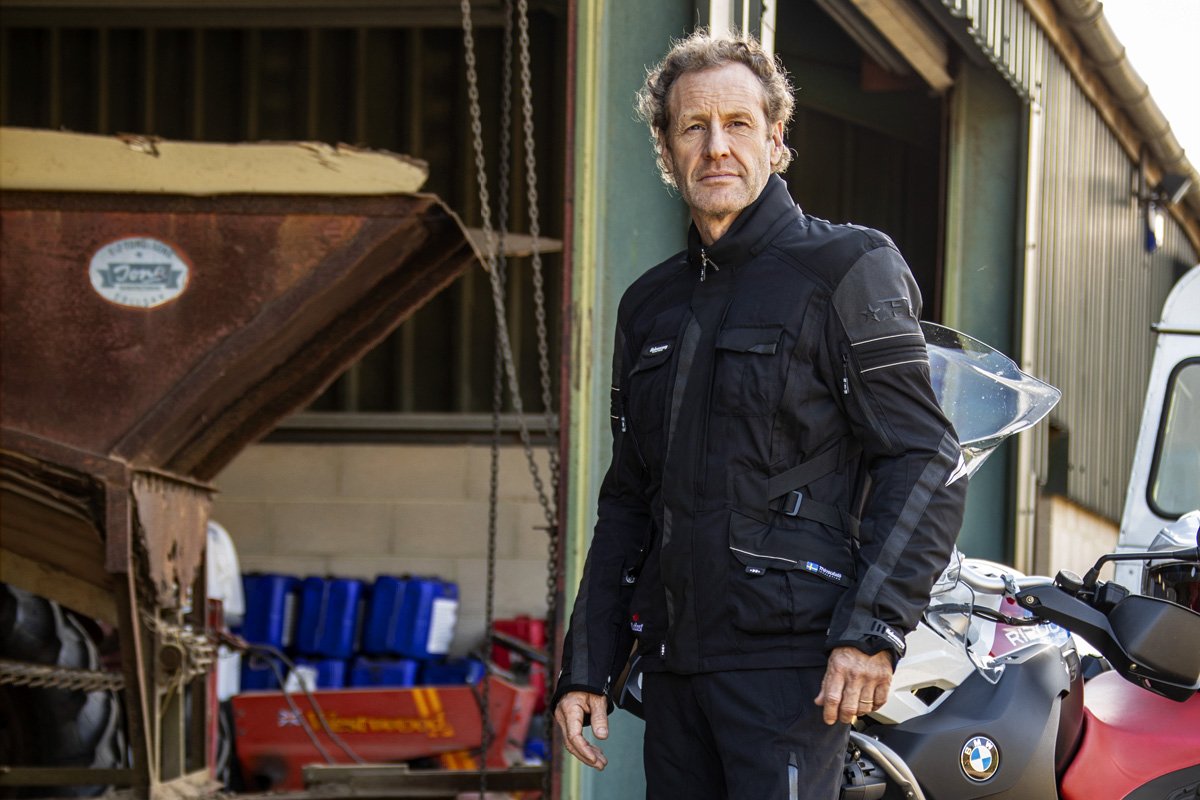 THE HALVARSSONS PRIME JACKET AND WISH PANTS REVIEW
OUR NEW FAVOURITE TWO-PIECE COMBINATION

Now the Halvarssons Prime is only a drop-liner jacket but, for a number of reasons, it's still our favourite motorcycle jacket; it's the one we still think is the perfect choice for 99% of riders.
Technically, it matches to the drop-liner Prince pant, but we've actually come to the view that the perfect partner for the Prime Jacket is the laminated Wish pant.
Let us explain.
Laminated motorcycle clothing is all the rage right now. And, of course, we understand why. In performance terms, laminated products are undoubtedly better.
Bonding or laminating the waterproof membrane on to the inside surface of the jacket's outer fabric means that the garment will never 'wet out'. That is to say that it won't absorb water and become heavy. In a downpour it'll stay relatively dry, and thus lighter, than a drop-liner jacket will. A wet jacket makes for a cold jacket. By contrast, a dry jacket will keep the rider warmer. And because it doesn't get as wet, a laminated garment will also dry out faster.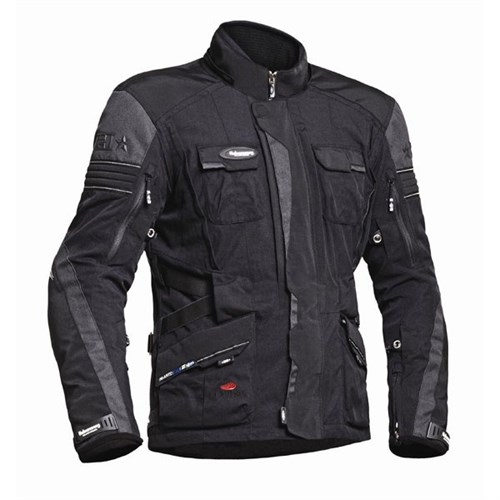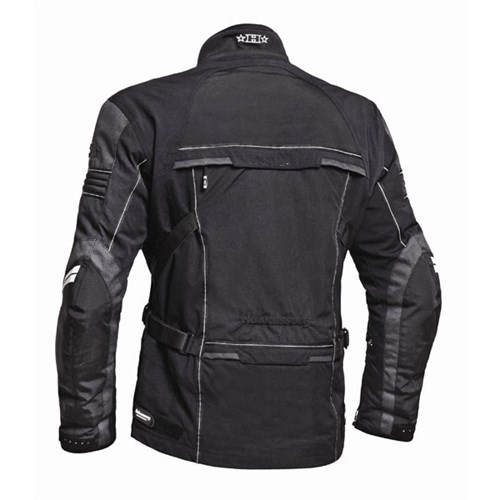 The Halvarssons Prime jacket.
That all sounds great, but laminated garments are often less comfortable than drop-liner garments. And they are normally much more expensive.
Well, Halvarssons' new Wolf jacket, introduced at the beginning of 2019, changed a lot of perceptions about laminated garments. It was much more comfortable than a laminated jacket has a right to be. And, at just £519, it was only £60 more expensive than the company's fabled drop-liner Prime jacket.
It's a great jacket. A lot of people love it. And it does what it's supposed to do but, for a variety of reasons, we still think the Prime is a better choice than the Wolf for most riders.
The Prime may not be quite as good as the Wolf after six hours of rain, and it will take longer to dry out, but most of us rarely find ourselves riding for six hours in the rain. It's a once every few years event.
On those occasions, you may indeed wish you had the Wolf jacket, but for the rest of the time the Prime is more comfortable. With its side adjusters, it fits almost everybody like a glove. It's a bit longer, which we like. And because of the air spaces between the membranes, it's probably going to be a bit warmer too. Certainly it feels more cosseting.
And that's why, for most people, we think that the Prime is a better choice.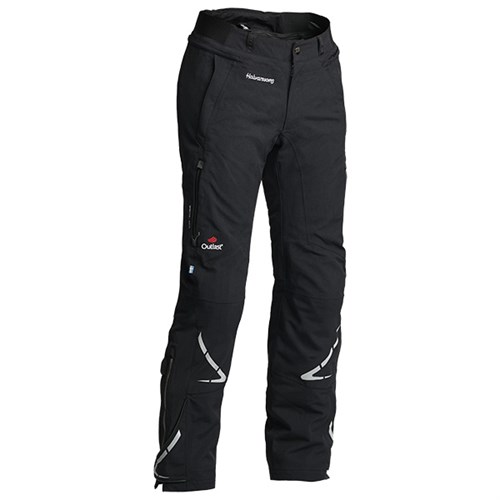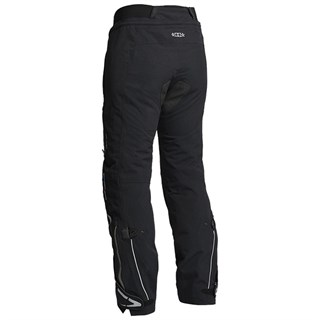 The Halvarssons Wish pant.
But when it comes to the lower half of the outfit; that is to say the pants, quite contrarily we take absolutely the opposite view. And that's because, the way we see it, the Wish pant is better than the Prince pant in just about every single respect.
Obviously, as a laminated trouser, it is more waterproof and faster drying than the Prince pant, but it just happens to be every bit as comfortable. It also has a nicer, slimmer fit than the Prince. And that's why, in our opinion, there's no reason to take the Prince over the Wish. The Wish looks better, wears better and performs better. And it's only £50 more expensive than the drop-liner Prince pant. In truth, it's a bit of a no brainer.
It might, in principle, seem strange to match a drop-liner jacket with a laminated pant, and we understand that. In fact, in many respects, it might seem more logical to pair a laminated jacket with a drop-liner pant, because it's normally the jacket that bears the brunt of any inclement weather.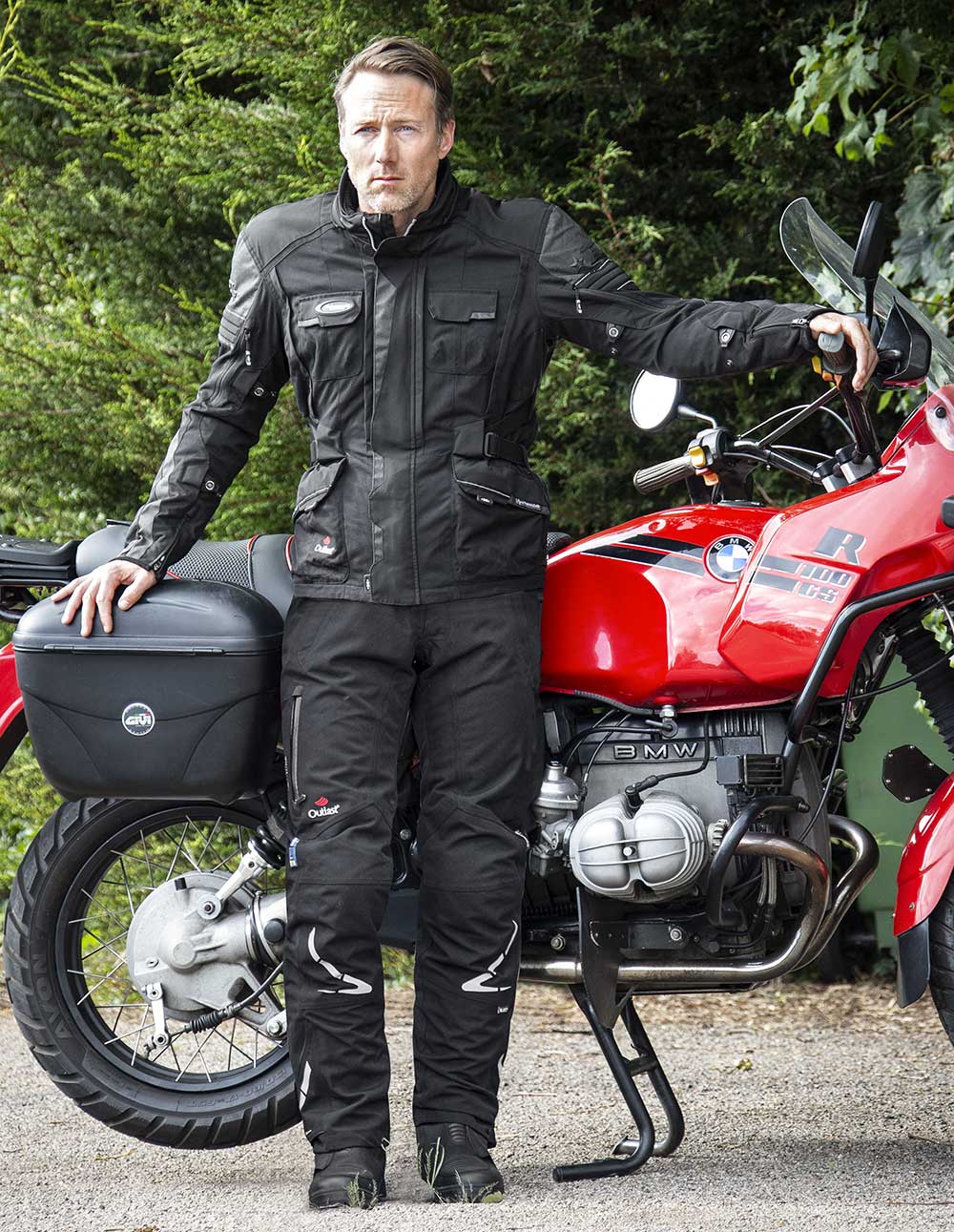 The Halvarssons Prime jacket and Wish pant combination.
But that would be to ignore the fact that the Prime is a simply outstanding jacket. We don't think there's a better, all-round, nicer to wear, motorcycle jacket out there.
It's the most comfortable jacket you'll ever try on. With its Hi-Art lining, it's certainly abrasion resistant. Its Outlast lining is super, high-tech, and will help you stay as warm as a bug in a rug. There's good venting, a removable storm collar, a zip-in, hi-vis vest, and more adjusters than you can shake a stick at. It's quite simply a brilliant motorcycle jacket.
There's nothing wrong with the Prince pant to which you would normally match the Prime, but the Wish pant is better. It would be daft not to go for the Wish, if you can afford the extra £50.
So that's why we reckon that the best riding combination for just about any leisure motorcyclist is the Prime and Wish.
Here in the shop in Guildford, it's often the way we go these days, unless somebody really wants, or needs, a totally laminated outfit.
Come and see us and try our favourite combination on. We think you'll be impressed.
Want some more? Please

click here

to return to our editorial menu.
Share this story