Hot weather clothing
Published on: 13/04/2017 12:33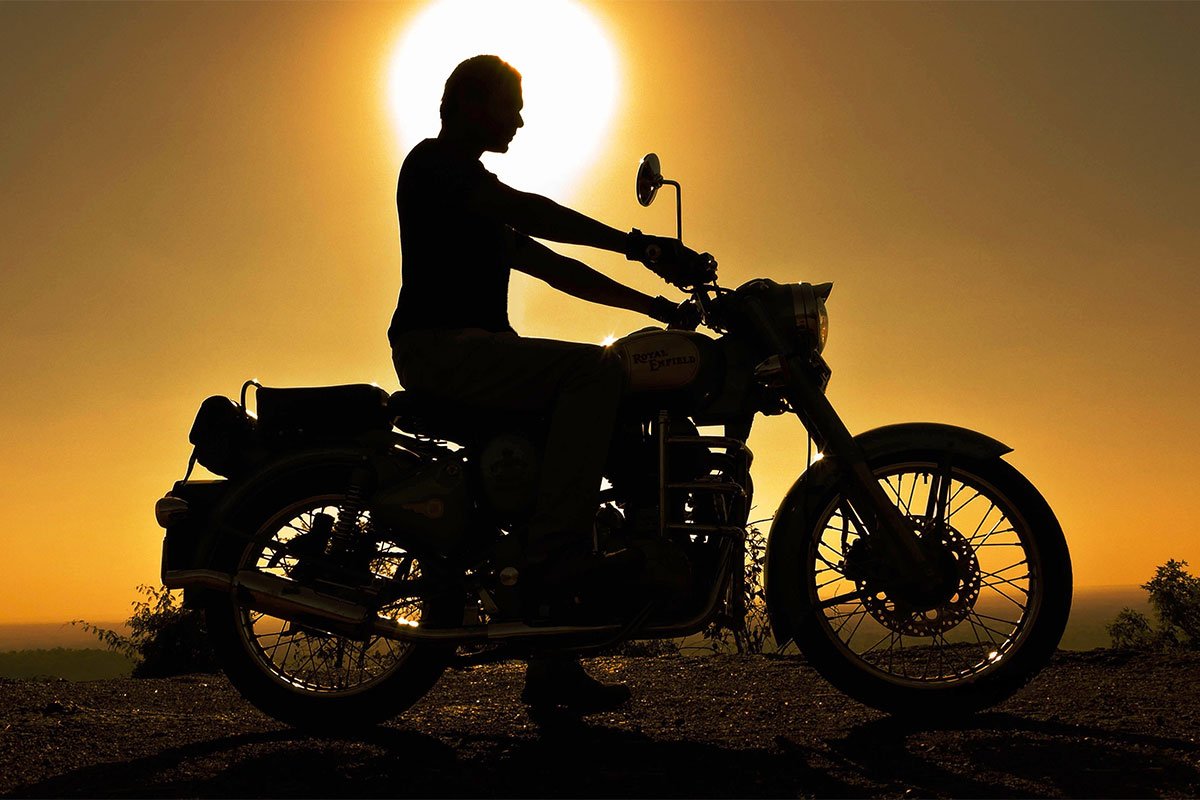 I'M GOING SOMEWHERE HOT
WHAT CLOTHING DO I NEED?

It's a common question we get asked a lot here in the shop. And for the purposes of this piece, we're not going to talk about helmets, boots and helmets, but rather jackets and pants.
The main issue when you're riding somewhere hot is how to keep cool. And clearly the way to do this is to get air flowing around the body. This usually means vents or large areas of mesh. It also means doing without a waterproof membrane, because a waterproof membrane is a windproof membrane, and a windproof membrane will impede the flow of air to the body. We have a number of suits or combinations that will do this.
A great choice would be the Concept DP suit from Scott. The Scott is basically a two-layer suit. The inner is lightweight and well vented. It's also incredibly easy and comfortable to wear. It has no inner membrane. Instead, it's designed to be worn with a waterproof jacket or pant on the outside when it rains. Scott has its own matching outer rainwear, but you could wear any waterproof jacket and pants. Obviously, there's a matching pant.
Halvarssons comes at the same problem from a different angle. Their Qurizo suit also has large vents both front and back but, unlike the Scott suit, the Halvarssons comes with a removable internal waterproof jacket. When that's zipped in, it performs like a normal textile jacket. But take it out, and the air will flow onto the body as freely as it does with the Scott. In fact, perhaps even more so, as the large zippable vents are particularly generous.
Rukka's Orivesi is identical in concept to the Qurizo, but it costs twice as much as the Halvarssons. Of course, the Orivesi is very much in the Rukka mould.
It's robust and incredibly well put together, with all the best grade materials. And it's built to last. But, it's probably not so well vented as the Halvarssons.
There is, though, another option from Rukka. Unlike the suit we've mentioned, it's not an adventure-style suit. It's actually been designed for road use, but it's made from a special mesh called AFT Cordura that has been created for Rukka by Dupont.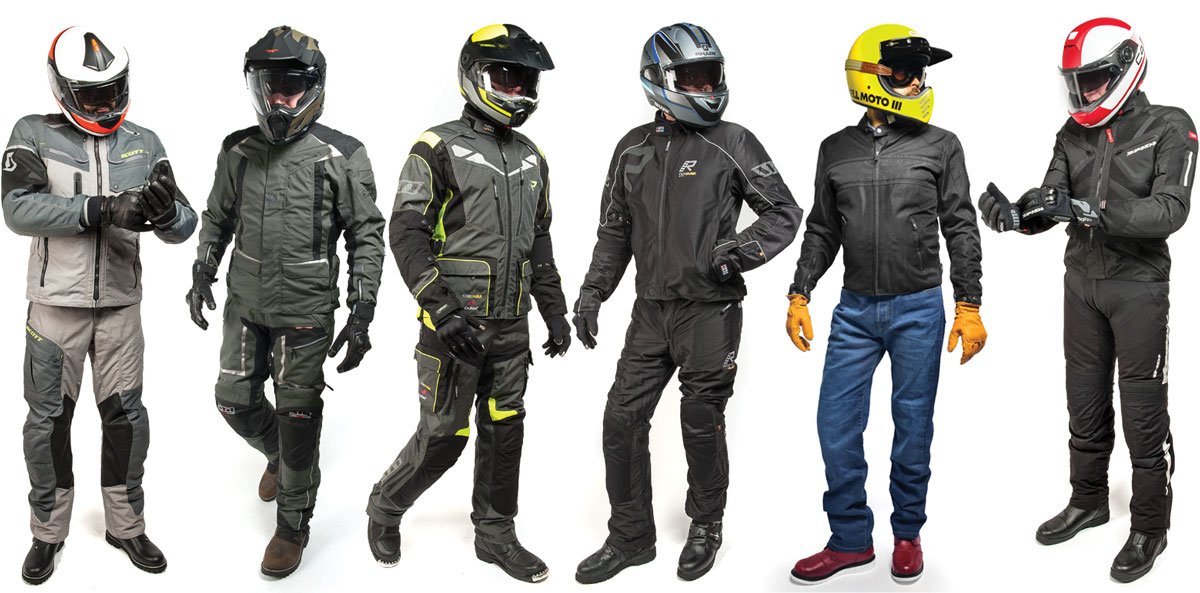 From left to right: The Scott DP Concept jacket and pant, the Halvarssons Qurizo jacket and Q pant, the Rukka Orivesi jacket and pant, the Rukka Forsair Jacket and 4Air pant, the Helstons Winner Mesh jacket and Rokkertech jean, and the Spidi Ventamax jacket and VTM pant.
The beauty of this material is that it flows air like a mesh, but it's much stronger than a traditional mesh. This is important in a crash situation, because most mesh jackets lack any inherent strength, and tend to fall apart under stress.
The Rukka suit is called the Forsair. The same jacket is available with a removable inner Gore-Tex jacket. In this guise, it's known as the 4Air GTX, and it comes with a matching pant.
Which is not to totally dismiss the traditional mesh jacket, for it has a role. And it does a job. Normally, quite inexpensively. Helstons does a mesh jacket that is better than most on the market. As does Spidi, although the Spidi jacket, called the Ventamax, also comes with a removable waterproof jacket.
In truth, any of the jackets we've mentioned will do the job. When the temperature is in the high twenties, or early thirties, they will keep you feeling cool and relaxed. But whilst many of the outfits we've mentioned come with matching pants, some are just jackets, and will need to be worn over a pant of some description.
One of our favourite pants would be the Taal pant from Halvarssons that has large vents and a removable waterproof inner. But, strange as it might seem, we would make a strong case for Rokker's Rokkertech jeans which, in truth, could be worn as the bottom half with any of the jackets we've mentioned.
The Rokkertech jeans are immensely strong and incredibly abrasion resistant, but without any internal Kelvar-style lining, they are also light. And air will pass through them pretty much as it would do through a pair of Levi jeans. They make for a great riding pant. They're as cool off the bike as they are on and, of course, unlike a pair of High Street jeans, they can be fitted with knee and hip armour.
But the bottom line is that, when the weather starts to cook, any of the outfits we've mentioned here will always allow you to turn the temperature down.
Want some more? Please

click here

to return to our editorial menu.
Share this page