Motolegends Bike Nite 2nd April 2020
Published on: 16 March 2020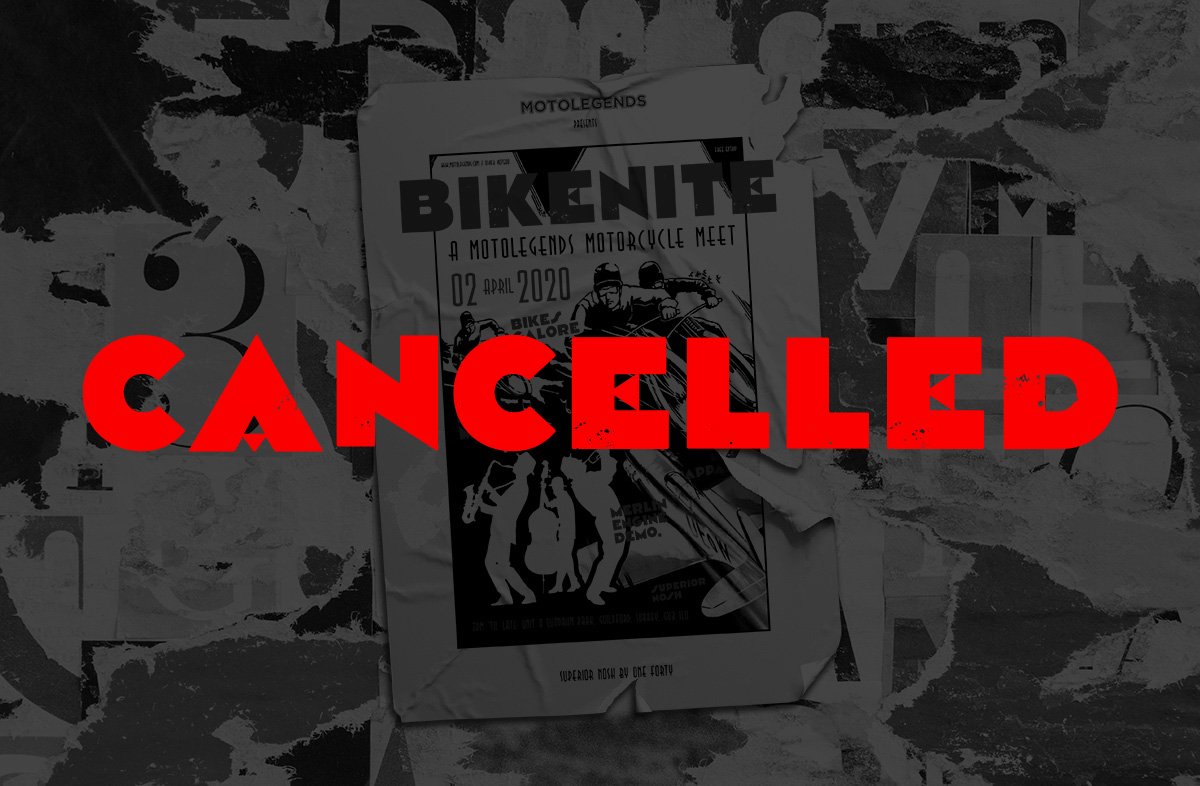 It is with no little regret that we announce that we are cancelling our first Bike Nite on April 2nd.
Our regret is based solely on the fact that we were immensely excited at the prospect of a noisy get-together with so many of our customers; it was going to be an evening that would have been made even noisier by the presence of our man with his Spitfire Merlin engine.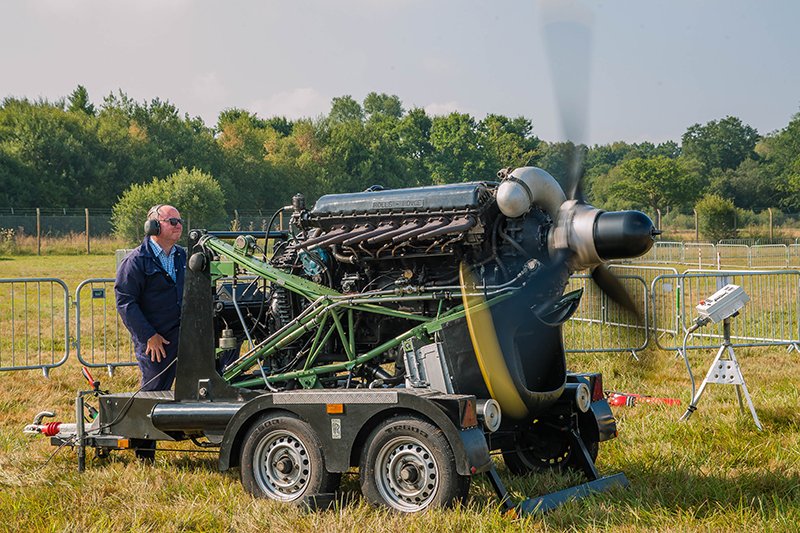 We were very much looking forward to getting close up to a Spitfire engine.
But, of course, there are bigger issues at stake here and, even though there seems to be a feeling that relatively low-key, outdoor events such as ours would have been are not a great breeding ground for the virus, it seems only right to err on the side of caution. These are worrying times, and even the most independently minded of individuals which, as bikers we all are, have a responsibility to do the right thing.
We will obviously keep an eye on the situation. We had originally planned Bike Nites for April, May, June and July, but it may be that, as it is going to be for so many other organisations and activities, we just have to draw a line under 2020 in terms of events, meets and group functions.
By contrast, and until we are advised to the contrary, we are inclined to take the view that motorcycling as an activity is relatively low risk in terms of the virus.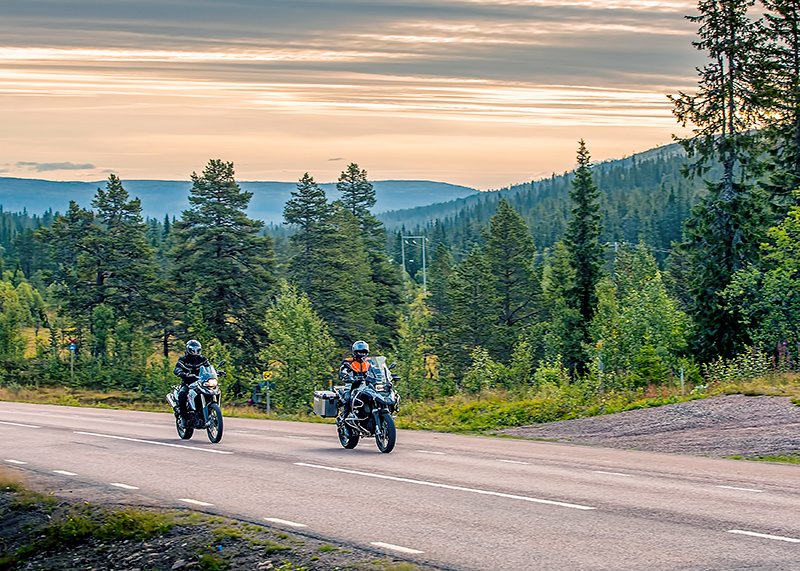 Until advised to the contrary, we take the view that motorcycling is relatively low risk.
It is, in its own way, a form of self isolation, and certainly if we were obliged to commute into work we would have to conclude that it was somewhat safer than travelling by bus, taking the train or even sharing a car with somebody.
Once you're on the bike, having washed your hands carefully and put on your gloves, customers of ours in the medical profession have suggested that you have in effect put yourself inside a form of protective bubble.
Of course, this doesn't mean that biking is risk free because you may well come into contact with people when you reach your destination. You may also need to stop for fuel although, in such circumstances, I personally would be inclined to leave my helmet on.
There is, however, another consideration, given the reality that our emergency services are soon going to become somewhat overwhelmed. Motorcycling is inherently dangerous, and clearly it is infinitely more so than staying in the house. But if you were to have an accident, you might find yourself in a situation where you are consuming scarce resources that could be used to combat the virus. You might also, of course, find that in the event of an accident the resources you personally require might not be as available as they normally would. These are the kinds of issues we all need to address.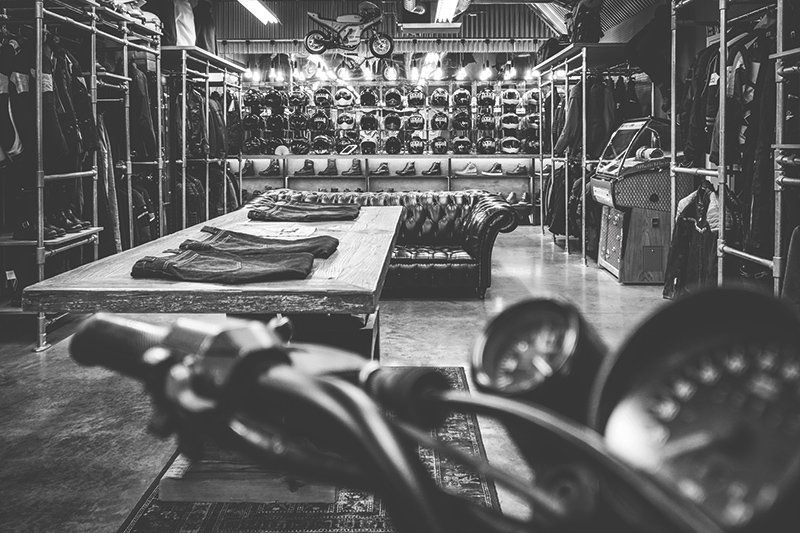 For now, it is still business as usual, until we receive contrary advice or instructions.
In terms of Motolegends as a retailer of protective wear, we will behave with the level of responsibility that might be expected of us. We will stay open for business as long as we are safely able to, and clearly we will abide by any government instructions. But until that happens we will continue to operate as an internet seller. The warehouse shop will also remain open to visitors.
Of course, we are going to do all those things you would expect us to. Any member of the public, or our staff , displaying even the mildest of symptoms will not be allowed to stay in the building. We have also had sanitiser gel dispensers installed throughout the building, including all public areas.
Anyway, that's where we are. We are not harbingers of doom. We are not, I hope, behaving with any sense of hysteria, but the situation is what it is. We hope that we can continue to serve our customers to the same high standard that we always have done, but it seems unlikely that in the coming months it is going to be business as usual.
We will keep all customers apprised of developments.
---
Want some more? Please click here to return to our editorial menu.

Share this story