Motolegends March 2020 update
Published on: 20/03/2020 12:08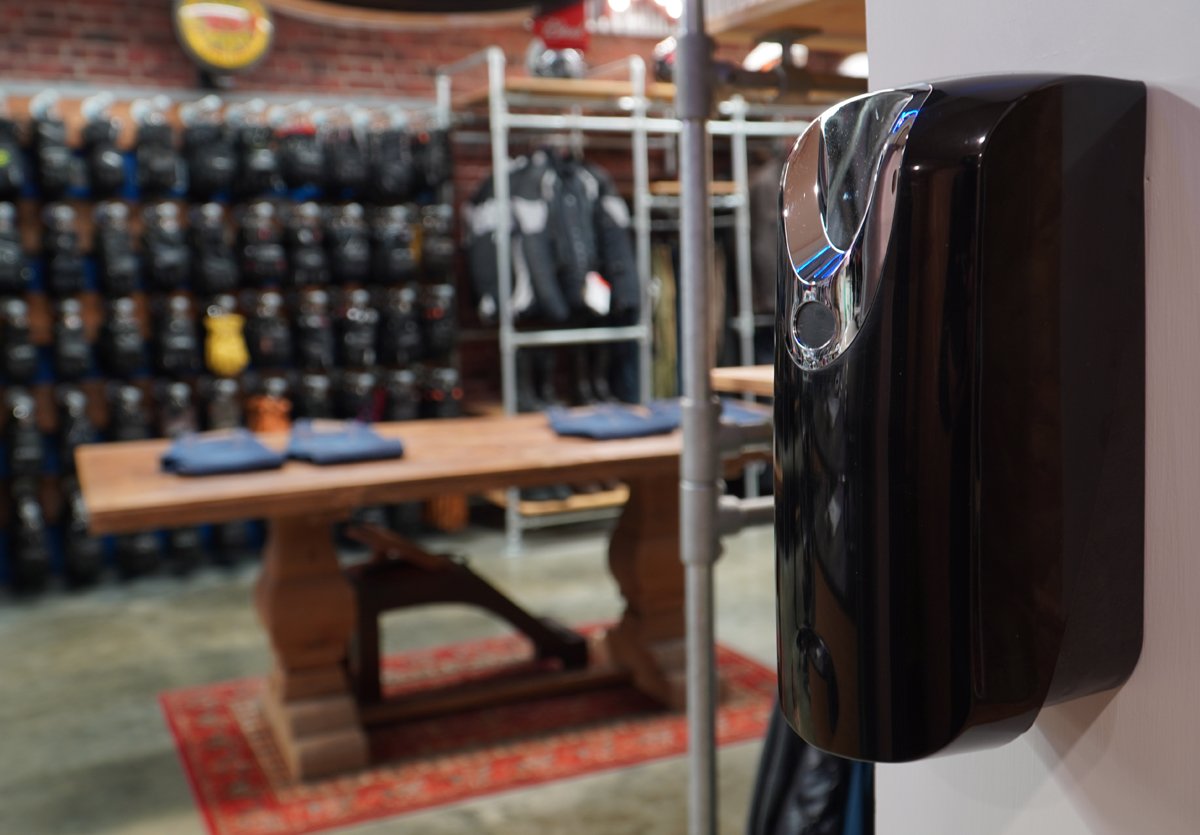 Motolegends
So, given what is going on, where are we at?
Frankly, we are in as much of a state of confusion as everybody else. Only a month ago we were excited at the very prospect of 2020. We were encouraged by our newly introduced video reviews; they were going down well and introducing us to lots of new customers. Business was well up on 2019. Exciting new gear was starting to come through. There were loads of talks with IAM groups booked into the diary. And we had a busy calendar of social events for the year that included a fashion show, overseas excursions, bike nights, fish and chip runs and so on.
That all now seems an age ago. Of course, we all understand how high the stakes are, although the speed with which the strategy for coping with the virus seems to change does perplex us a little. But both Sara and I have elderly relatives for whom we are pretty much the primary carers. A lot of our staff, in fact probably the majority of them, find themselves in similar positions. These are worrying times, the likes of which very few of us have ever experienced. There is, it has to be acknowledged, a slightly surreal, almost apocalyptic, feel to what is going on, what with lock downs, travel bans, empty streets, food shortages and so on.
It is all too much to take on board and, in truth, the only way we can make sense of it all is to try and maintain a regime of 'business as usual', however far from the truth this actually is. But what else can one do?
Now we'd like to think that we are responsible citizens. We understand the impact of our actions, and of course we will accept the guidance and instructions of those who govern us. But we also have responsibilities to our staff, which is why we are going to keep our doors open as long as we possibly can. If we are not doing business, we cannot afford to pay our staff. And this is a painful proposition, especially given how long some of our people have been with us, and given how loyally they have supported the business.
Until we are advised, or given instructions, to the contrary we are going to man the phones, process orders over the internet, send out packages and serve customers in the shop. As you would expect, we have taken out a raft of precautions. Whenever there's a quiet moment, we are wiping down surfaces, handrails, door handles and anything else that we and our customers might come into contact with. And we've had hospital-grade, sanitiser gel dispensers installed wherever we could find a blank piece of wall.
It would not be right to actively encourage people to come and see us, but if you are minded to leave the house and come and visit us, we will be here for as long as we are able, or allowed, to be.
In closing, I would make one point in defence of what I take to be a shared passion. It is surely the case, is it not, that riding a motorcycle has much in common with self isolation? Put on your helmet, don your gloves and you are, to a great extent, enveloped inside your own hermetically-sealed bubble.
In the coming weeks and months, we do wonder whether a quick spin on the bike will be the only way for many of us to escape the isolation to which we have been subjected, and to enjoy the freedom of open spaces.
Anyway, to answer the question posed at the top of this missive, this is where we are. We are still here in Guildford. We are carrying on as usual. And if you're in the area, we hope you'll pop in to see us. The first of many hand sanitiser dispensers is just inside the front door!
Sara has asked me to make one last point. A lot of the bike clothing sellers seem to have gone into meltdown in recent days, offering discounts to anybody and everybody on anything and everything. Well, she wanted me to remind all our customers that, through our Price Beat Guarantee, we will always beat any competitors' price on anything we sell. And by a full 10%. Simply put, we are the cheapest.
The best gear. The best service. And the best prices too! We hope to see you soon.
---
Want some more? Please click here to return to our editorial menu.

Share this story