Rukka Coriace 2.0 review
Published on: 24/10/2022 10:00
Some people, perhaps because they believe that the strongest material known to 21st. Century man comes from the arse of a cow, will only countenance riding their motorcycle in a leather suit. And whilst this is a persuasion we do not necessarily share, we can accept that some people feel this way.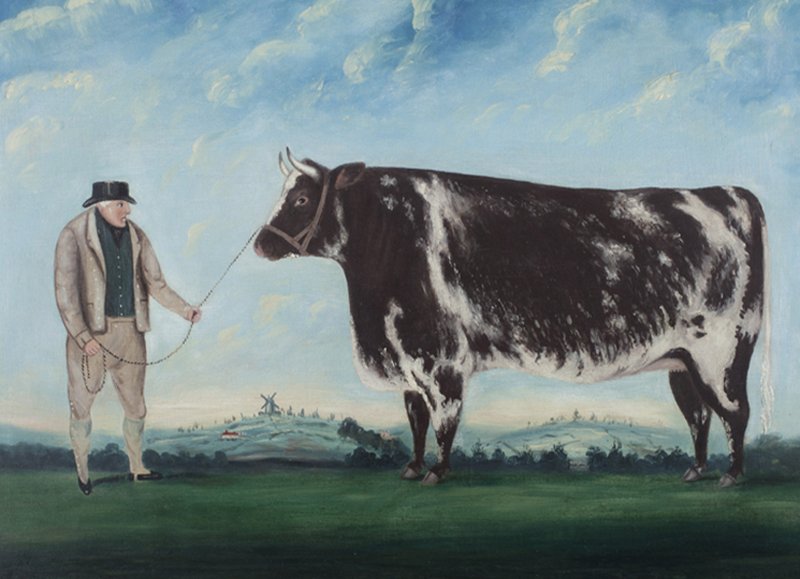 Cows have not changed much in hundreds of years. Technology, by contrast, has!
Everybody accepts that leather is super-strong and abrasion resistant. And, in the right, benign conditions, leather can be really nice to ride in. But there are some problems with leather. First, it is not particularly breathable, making it less than ideal in hot weather. It also has no intrinsic, thermal qualities, and does not work well with thermal layers because, again, sweat cannot escape. But the biggest weakness of leather is that, in the rain, it is completely darned useless!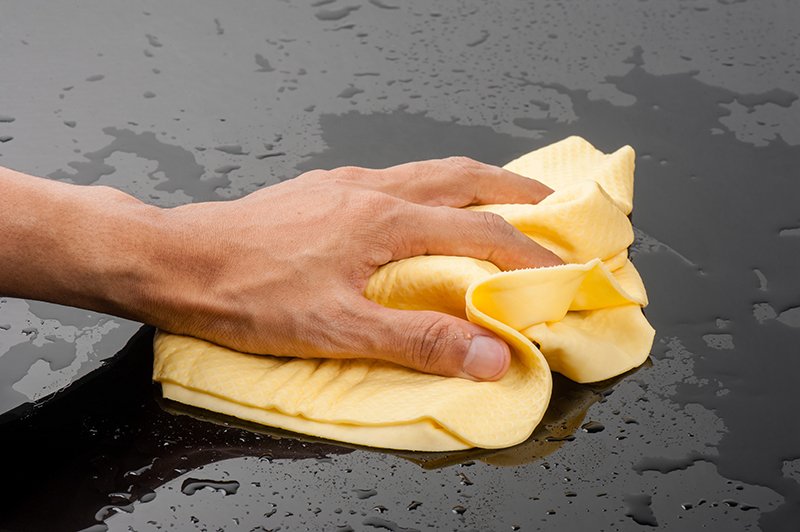 Think of a chamois leather to give you an idea about how effective leather is in the rain.
Think of a dry chamois cloth dropped into a bucket of water, and you will get some idea as to the effectiveness of a leather jacket or pant in heavy rain. And so some manufacturers have attempted to make leather garments more waterproof by equipping them with waterproof membranes. But a traditional, drop-liner membrane won't prevent a leather garment from 'wetting out'; in other words, from becoming soaking and sodden wet. Ultimately, the rider might technically stay dry because the membrane should prevent the rain from reaching the body, but he will get cold, and almost certainly he will 'feel' wet.
The solution, some have postulated, would be a waterproof membrane laminated to the inside of the leather. And, of course, when this technology is applied to a textile garment it can be very effective. The problem is that laminating a waterproof membrane onto a fabric makes it stiffer, but no more so than when the outer chassis of a garment is made from leather. A couple of years ago, Rukka brought out their all-leather, Coriace R suit. It was a brave effort, but it was not nice to wear, and was not a hit. But, ever persistent, Rukka has now brought out a new version: the Coriace 2.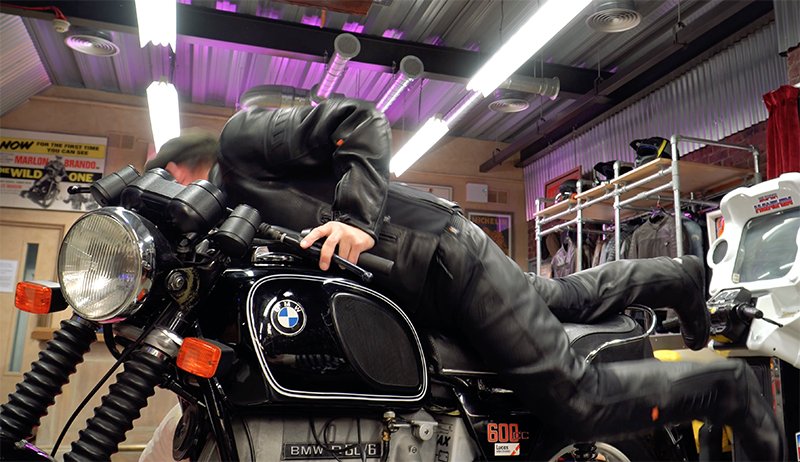 My did we think we were funny with our review of the original Coriace-R.
The original Coriace R was, in our view, virtually unwearable, and we thought we were highly amusing when we did a video of it with me trying, and failing, to climb onto a bike whilst wearing it. Stung, perhaps, by similar criticisms from others, Rukka has given the concept a refresh, using thinner leather and more stretch panels.
The problem is that, in our opinion, the new Coriace 2 is not noticeably improved over its predecessor. The issue, we think, is that motorcycle wear, in general, is becoming ever more comfortable, with lighter, stronger fabrics, and thinner, more pliable armour. The Coriace 2, without doubt, represents a significant technical achievement. But compared with something like the company's own Comfo-R suit, two-layer, laminated textile suits, modern single-layer jeans, jackets like the Klim Marrakesh and the like, the Coriace just feels a little outdated.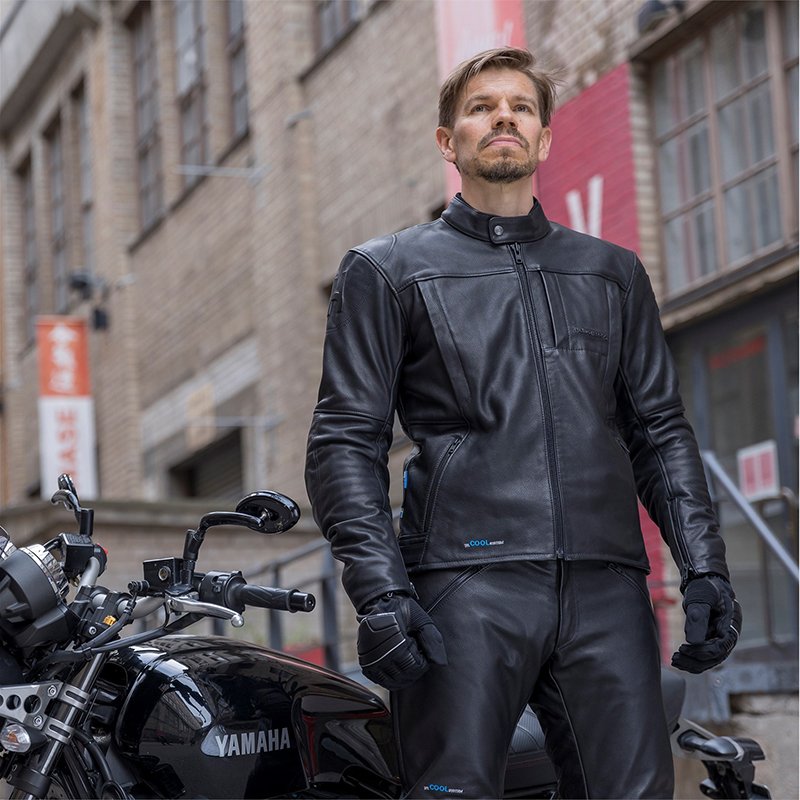 In our view, the Halvarssons Racken and Rinn will be so much nicer to wear.
Of course, the Coriace 2 ticks a number of boxes. It's a highly protective leather suit that is totally waterproof. There are lots of people who would want to ride in such an outfit. But if it's not nice to ride in, it somewhat misses the point. And certainly we would choose something like Halvarssons' Racken and Rinn leather suit in preference. That outfit has a drop-liner waterproof membrane only, but in heavy rain we would simply wear a set of Scotts over the top. After all, it doesn't rain heavily every day!
In terms of the specifics, let's talk about the jacket, then the pants.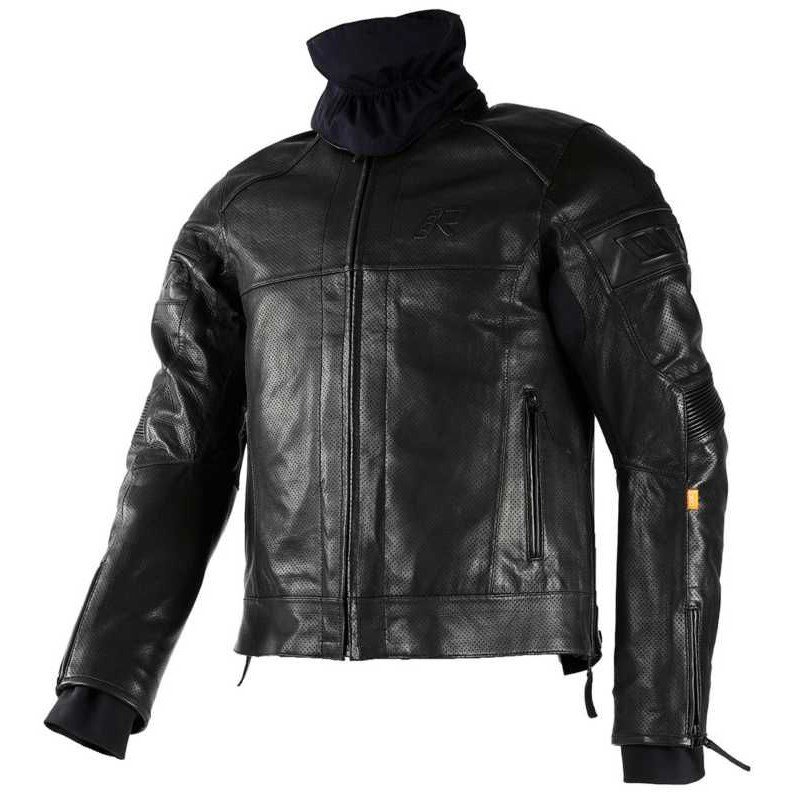 The Rukka Coriace 2 jacket
The jacket is made from an aniline calf leather. It is fully perforated in an attempt to prevent the rider overheating, although it is debatable as to how effective this would ever be, as this is still a leather garment, and it still has a membrane behind it.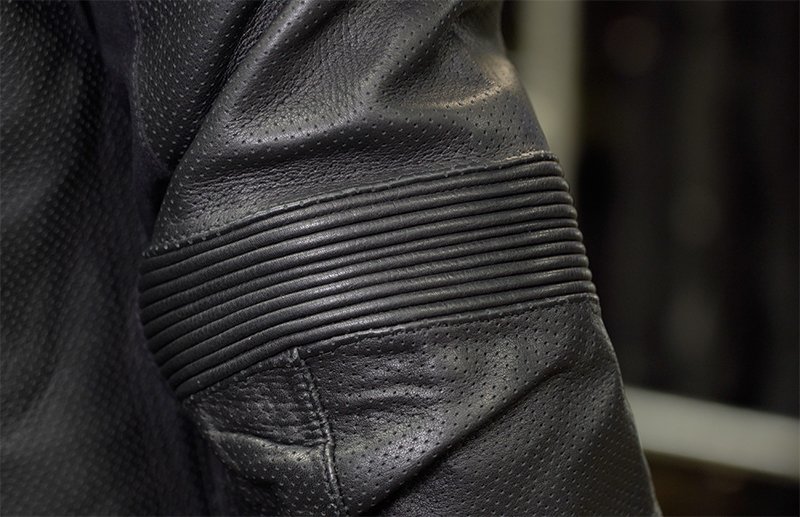 Stretch under the arms and concertina bands aim to make the Coriace more wearable.
For some added comfort, the jacket has concertina stretch bands above the elbows, and elasticated panels under the arms. You get two water-resistant pockets, a removable, storm collar, ventilation zips up the flanks, zips at the sleeve ends, Gore-Tex style waterproof cuffs, a zip-out 60g. thermal inner jacket, an elasticated waist band, fittings for Rukka's Defence braces, and a zip to allow the jacket to be connected to any Rukka pant.
The jacket, which costs a little over a grand, comes equipped with a full suite of Level 1 D3O armour in the elbows, shoulders and back. The jacket is rated AA under EN 17092.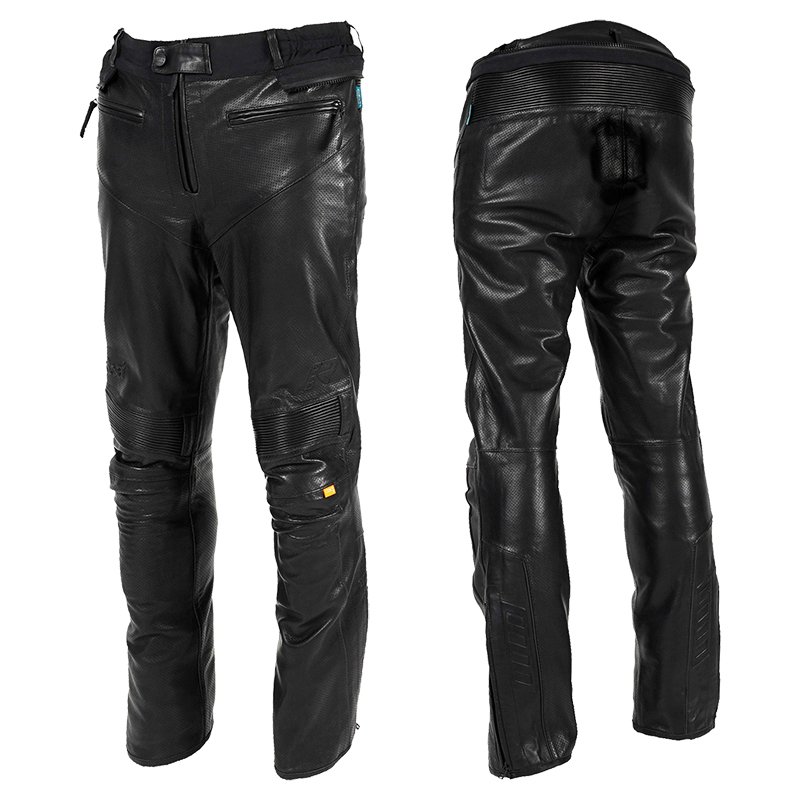 The Rukka Coriace 2 pant
As one would normally expect with a two-piece suit, the Coriace 2 pants mirror the jacket in most respects. The same perforated aniline calf's leather. The same non-Gore-Tex laminated membrane. The same Level 1 D3O in the knees and hips. The same removable 60g. thermal lining. The same safety rating.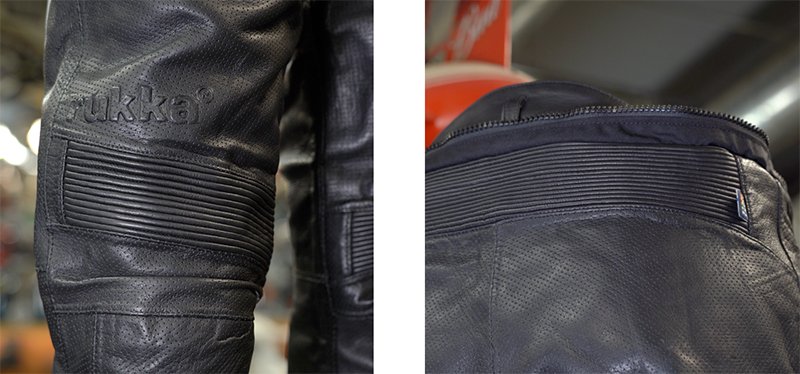 Detailed changes will make the Coriace 2 nicer to wear than its predecessor.
On the pants you get concertina stretch above the knees and in the back yoke. At the bottoms of the legs you get long zips that will allow you to wear them over pretty much any touring boots. The pants come with a zip that will allow you to zip into any Rukka jacket, although on a pant this heavy we would always elect to wear braces; and these pants are ready to take Rukka's Defence braces. The cost is just under a grand. That's the pants, by the way; not the braces!
In conclusion
In our previous video review on the Coriace R, we somewhat mocked it. But we have not done the same in our latest video. That would simply be cruel, but the truth is that we don't think that the Coriace 2 is markedly improved over the Coriace R. It might be a little lighter, a little more comfortable to wear and a little easier to live with. But personally this is not a suit that I would choose to ride in.
It is perhaps an example of box ticking. Some people like leather gear for its perceived protective qualities. Some people like laminated clothing for its perceived waterproofing qualities. And Rukka has to be given credit for trying to deliver what some might consider to be the last word in motorcycle touring outfits. But the fact that nobody else has made a laminated leather suit work might suggest that, technically, an acceptable solution perhaps cannot be found.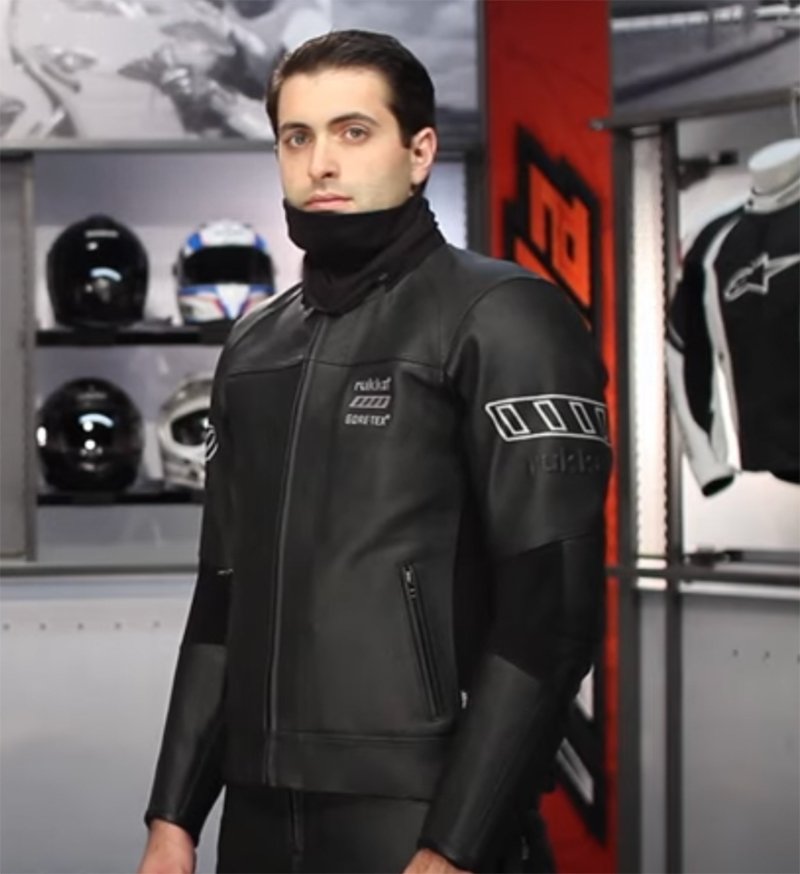 For 20 years Rukka has tried to make a laminated, leather garment work!
20 years ago, Rukka produced its first, laminated leather suit. It was called the Merlin. It cost as much as a small car, and weighed about as much as one too. But times have moved on. The concept of passive safety has caused many people to prioritise comfort over protection for its own sake. And so the notion of wearing an uncomfortable, leather suit just because it is waterproof seems a little out of step with the way bikers now think.
We understand that some people simply prefer leather. They believe that they are safer when they ride in it. We don't necessarily agree with that notion, but if you are going to spend two grand on a leather suit you do have a right to expect it to be nice to ride in. And you might expect it to be AAA rated. And, sadly, the Coriace 2 disappoints on both scores.
For more information and to buy online, click Rukka Coriace 2.0.
---
Want some more? Please

click here

to return to our editorial menu.

Share this story