Rukka Kalix 2 jacket review
Published on: 25/11/2019 16:47
Here at Motolegends we have always been huge fans of Rukka's top-end Nivala suit.
The Finnish company makes some great gear. They use the very best components and the latest technologies. They screw their suits together well, and then they back their handiwork with an impressive, six-year warranty. But outstanding as much of their kit is, it's not for everybody. On cost alone, Rukka's suits are out of reach for some. Their outfits are not the right choice for everybody, and Rukka doesn't always get it right.
When we first saw their Nivala suit a couple of years ago, we knew immediately that it was a winner. Yes, it was expensive, but with its stretch Cordura outer shell it was the most comfortable suit Rukka had ever produced, and its separately-worn, duck-down liner made it the warmest too. We were confident it would go down well with commuters. It was actually so good, we immediately dropped all of Rukka's other suits because, even though they were less expensive than the Nivala, none of them could hold a candle to it.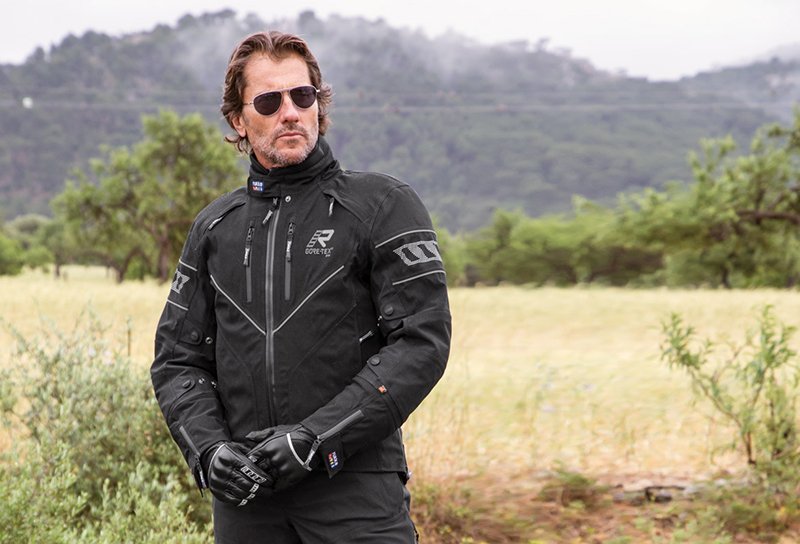 Rukka's amazing Nivala suit. This is Rukka's top-of-the-range suit, but the price puts it out of reach for most.
Now, thinking that they would like to have an entry-level, laminate offering, at the beginning of 2017 Rukka released a new suit called the Kalix. We really, really did not like it. Really, really. To keep the price down, Rukka had removed from it all the features that make a suit nice to ride in and live with; one of those features being venting. Venting has never been a Rukka strong point, but a Rukka suit with absolutely no venting was always going to be impossible in the summer months.
The Kalix was a three-layer Pro-shell suit, so was stiff and uncomfortable in the way that many Rukka suits are. It was not nice to wear. Yes, it was totally waterproof, but everything else about it was disappointing. At £1300, the Kalix suit was the cheapest suit in the Rukka armoury, but it was still too expensive in our view. We got a few in on special order for customers, but we never marketed it, or got behind it.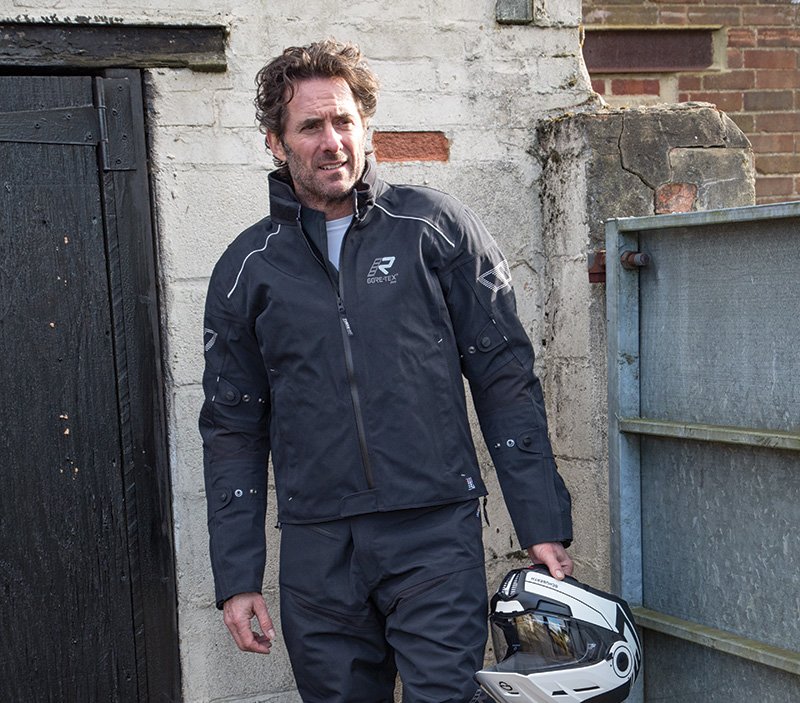 The original Rukka Kalix suit lacked certain refinements.
I'm not sure we were alone is our views, but even we were shocked when, so soon after the Kalix was released, Rukka announced a new version of the suit called the Kalix 2.0. In our humble opinion, they really should have given the new version a totally different name because, in many respects, it's a totally different suit. And it would be a shame if people dismissed the new version because of the failings of its predecessor.
The new Kalix 2.0 is a brilliant bit of kit. It's still somewhat pared down, but for a number of reasons it is so much nicer than the old suit. At £1100, it is also £200 cheaper than the old Kalix. Now £1100 is not cheap, obviously, but it is for a Rukka. And, at this price, the new Kalix 2.0 goes head to head with the Halvarssons' Walkyr and Wish suit priced at £900, and the Richa Atlantic suit at £1060. Given that the Rukka is made with Gore-Tex and given that it comes with a six-year warranty, as opposed to the two years from Halvarssons and Richa, one would have to say that the new Rukka starts to look like a bit of a bargain.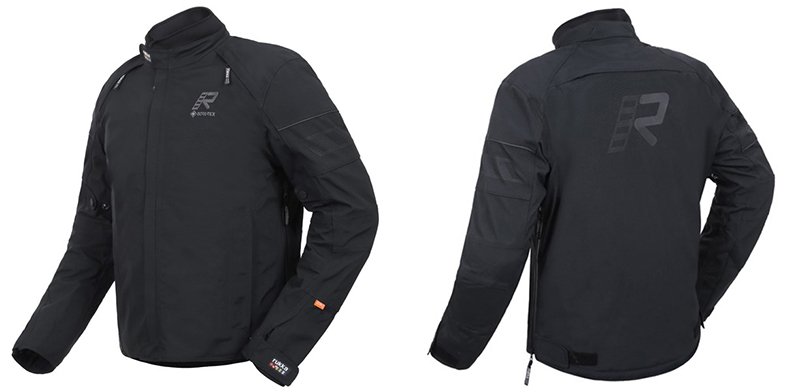 The Rukka Kalix 2.0 jacket.
You should never, we suggest, underestimate the value of a warranty. If your new Richa or Halvarssons springs a leak in three years' time, you're in for a new suit. If it happens in the Rukka, you're probably going to be up for a replacement. What price would you be prepared to pay for the extra reassurance of an extra four years' warranty? It's got to be worth more than an extra few hundred quid, in our view. You do the maths.
So let's talk you through the Kalix 2.0, because good as it is it's not perfect, and it's missing things you might ideally like. Now, the first point is that it is made from Gore-Tex's two-layer Performance Shell rather than their top-of-the-range, three-layer Pro-Shell. But that should not be an issue for most people. The biking world is rapidly coming to the view that a three-layer laminate is simply too stiff and uncomfortable, especially for leisure riding. Now the advantage of three-layer over two, on a technical level, is that the three-layer should be more robust and should therefore last longer. But if Rukka is giving you a six-year warranty on a two-layer garment, what's the problem? A two-layer is much more comfortable to ride in, and just as waterproof, so for most riders we see no downside; just an upside.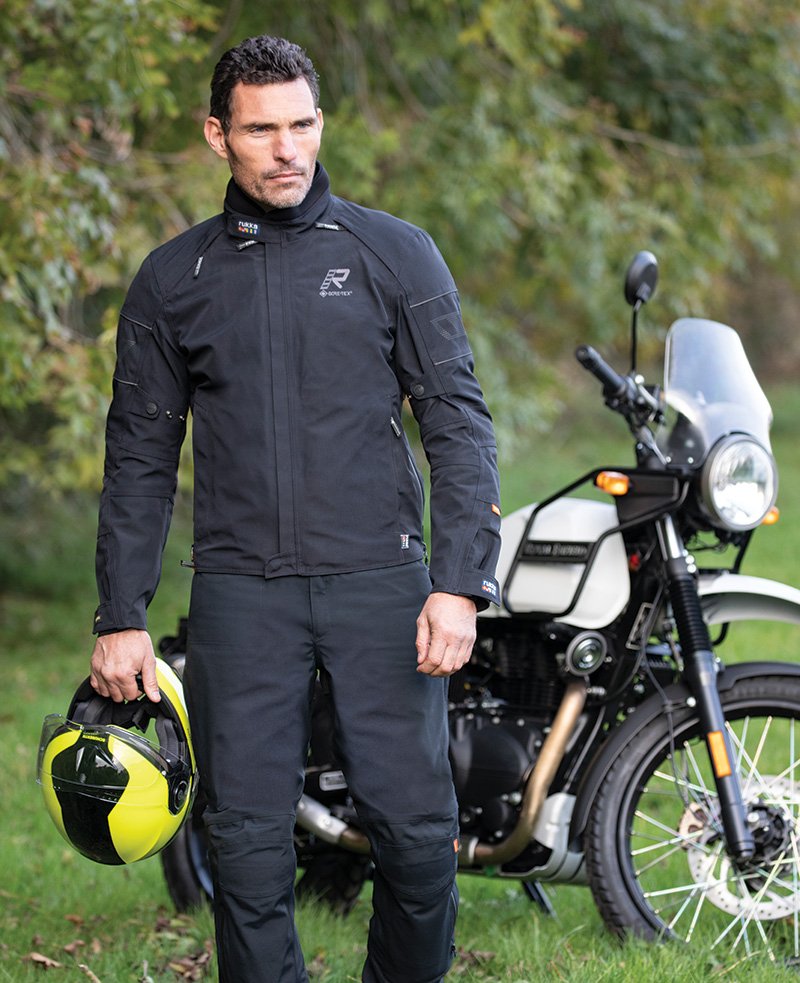 The Rukka Kalix 2.0.
As we have said, the Kalix 2.0 lacks some of the bells and whistles that come as standard on many of Rukka's other suits. So, on the jacket, you don't get Armacor on the shoulders and elbows for extra abrasion resistance. You don't get a back protector, although you do get D30 everywhere else. You don't get a storm collar and you don't get GTX cuffs. You get volume adjusters on the biceps but not on the forearms, and there are no zips at the sleeve ends, although you do get expansion gussets, so inserting your gloves inside the sleeves should not be a problem.
But on the Kalix 2.0 you do get venting that is better than anything this side of Rukka's off-road oriented Kallavesi. In fact, the venting is technically better than you get on the Nivala, because the new Kalix has a large exhaust vent on the back.
The biggest thing missing from the Kalix 2.0, though, and it applies to the top and bottom halves, is that the suit has no thermal lining. Now that might sound like a serious omission, but for many people these days it won't be a problem. The fact is that, as an entry-level suit, if the Kalix had come with a thermal inner, it would not have been a particularly special one. And indeed, this was very much the case with the old Kalix.
Better, in some ways, to buy a suit with no thermal and then merely introduce the base and mid-layers you like to ride in. This is, after all, the Klim philosophy; and we approve. You could wear merino beneath the New Kalix, but for colder conditions, Rukka's Kim fleece with Outlast would work well. Any colder and you would probably try a duck-down solution. You can pay a lot for the Rukka one, even more for one from Arcteryx, or much less for one from Uniglo. Our own preference, of course, would be to always wear the Warm & Safe underjacket. It's a windproof top, so it will perform an insulating role all year round. Then simply plug it in for extra heat when you really need it.
The Kalix 2.0 jacket zips into a matching pant, as you would expect. The pants have vents, Rukka's Anti-glide and Aircushion systems in the bum, D30 hip and knee armour. But, of course, no thermal lining. A pair of merino leggings should be enough to keep your lower half warm most of the time, but there's always the option to add layers. As with any Rukka suit the pants come in short and regular leg lengths, so we should be able to accommodate most people. A long leg option will be available by special order.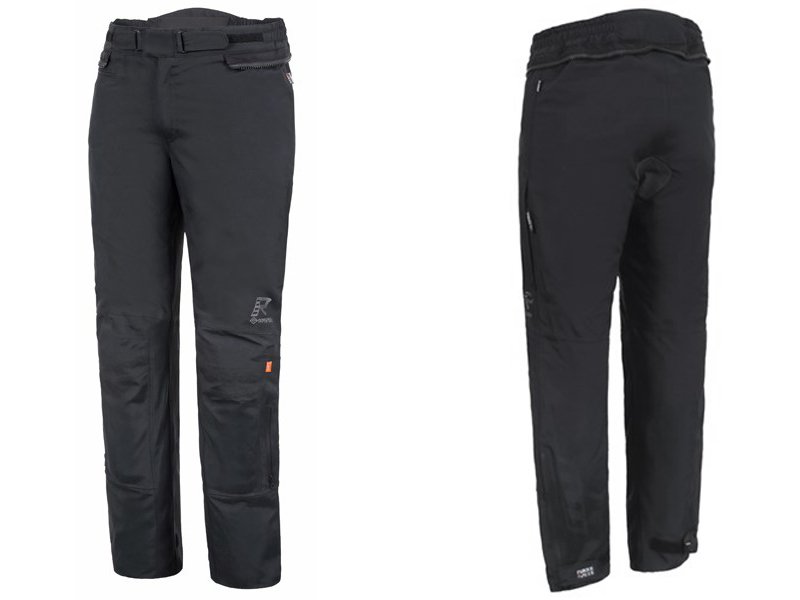 The Rukka Kalix 2.0 pant.
Rarely have we come across the evolution of a product where the leap forward is so great. The old Kalix just wasn't very nice. The new version is; both on and off the bike. And that Rukka has achieved this transformation whilst lowering the price is pretty impressive.
Now, for us, price is rarely the key driver but, as we have kind of suggested, the new pricing on the Kalix 2.0 really does take Rukka into a new market sector. There are good drop-liner outfits outfits that are not much cheaper than the Kalix 2.0. And a number of what we would term less prestigious laminate suits at more or less the same price.
What Rukka has done is made it much more difficult to write the Finnish option off. In the past, many people would simply have thought that they could not afford the Rukka. But now, without too much of a stretch, they may well be able to. A good drop-liner with a two-year warranty for £800. A good laminate suit with a two-year warranty for £1000. Or a Rukka Gore-Tex laminated suit with a six-year warranty for £1100. This is a suit that is going to disrupt the market.
As always, the best way to make sure that the Kalix 2.0 is right for you is to come and see us. We'll be holding it in stock in all sizes. We'll get you to try it on. We'll check that it still fits with the appropriate base layers and a back protector. We'll zip the two halves together, and get you to sit on our shop bike. We'll grab a pair of boots that are similar to the ones you ride in, and we'll ensure that the leg lengths are as they should be; not too long and not too short. If the Kalix 2.0 doesn't work for you, or if we think it is inappropriate for your kind of riding, we'll be brutally honest and tell you. And if that's our view, we'll recommend an alternative. Although the new Kalix 2.0 is not expensive for a Rukka, it is still not cheap, and if you want to get it right first time, a trip to Guildford might just pay dividends.
---
Want some more? Please click here to return to our editorial menu.

Share this story