Short riding boots. Waterproof or not?
Published on: 13 April 2017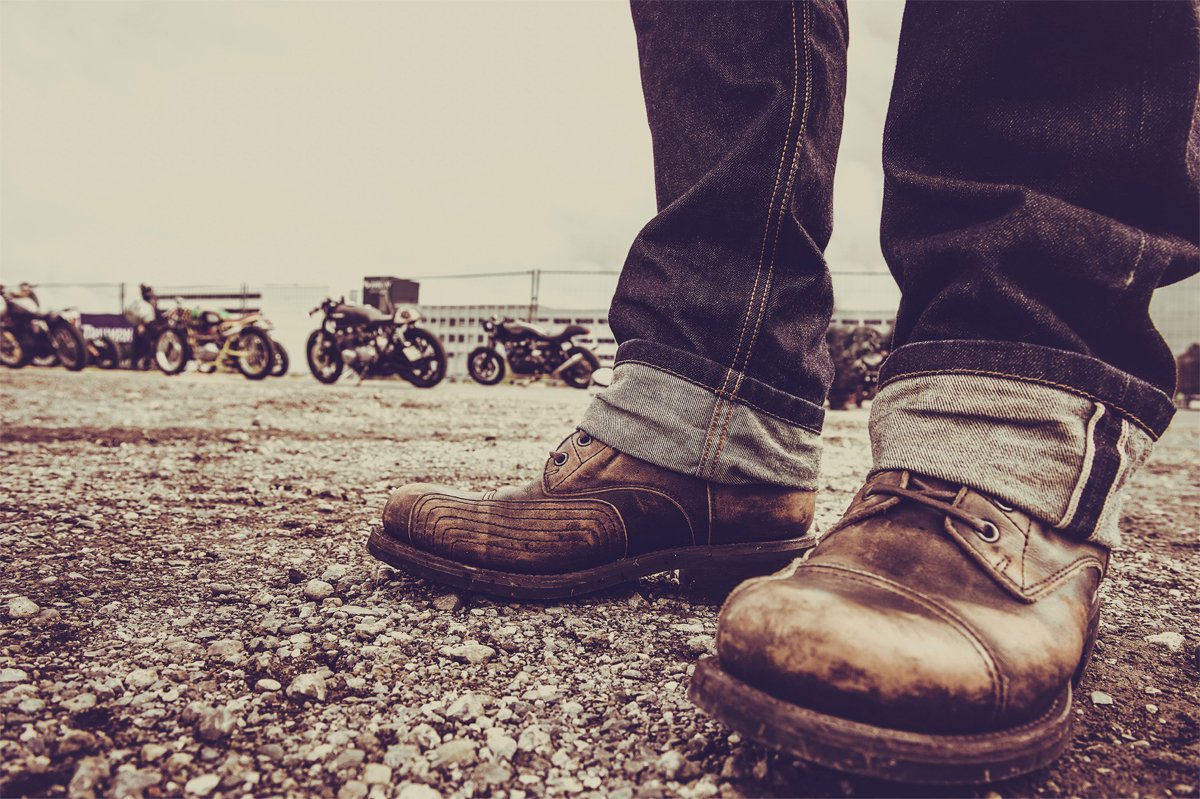 SHORT RIDING BOOTS
WATERPROOF OR NOT?
For many people these days, the short riding boot is the preferred form of riding footwear, especially in the summer. Although Sean, our shop manager, who commutes every day from London to Guildford, wears a short boot all year round.
From the ankle up, it goes without saying that a short boot offers less protection, but whenever we jump on a bike, we enact a trade-off that is often about comfort over safety. That's why many of us ride in jeans, open-face helmets, mesh jackets, lightweight gloves, and so on.
The fact is that you can wear a short boot all day long, on or off the bike. And if you're going to be doing a lot of walking when you get to your destination, it's really the only option.
Now, some short boots come with a waterproof membrane, and some don't, and we often get asked which are best.
As ever, there's no simple answer.
The indisputable fact is that when it's really hot, you're better off with a boot without a waterproof membrane, because your foot will breathe better, allowing it to properly perspire. You'll feel cooler.
This is Great Britain, however. We don't get a huge amount of hot days. By contrast, we do get a lot of rain.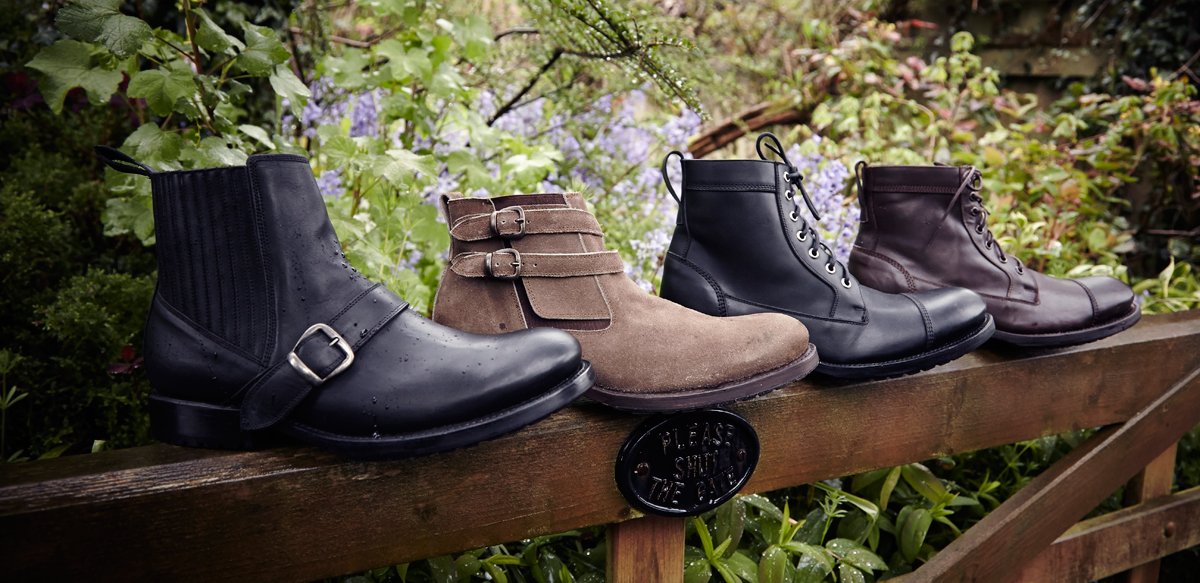 Short boots can fill with water... especially if left unattended in a wood.
We then went on to discuss sizing, and our particular view, which is that you should always buy a glove as tight as possible. He didn't completely agree. Or rather he agreed, but only in so far as leather gloves were concerned.
But here's the rub; we're not convinced that a waterproof liner always has a great effect in the rain.
And that's because the rain that comes up off the road when it's really pouring down doesn't have far to travel to go up over the top of the boot.
On a much higher boot, it's a different kettle of fish, but with a short boot the membrane's impact is limited because it's the water that comes in over the top of the boot that is going to make your feet wet.
Don't get us wrong, a short boot with a membrane will always perform a bit better than a boot without a membrane, but if you ride for long enough and the rain is hard enough, your feet will get wet, membrane or not.
Some boots, of course, have a waterproof treatment but no membrane.
Sean's boot, the ones he rides in every day, have a treatment but no membrane, and he swears blind that, on his daily commute, his feet have never got wet.
The bottom line for us is that a membrane makes a difference but, in all reality, not a huge one.
Want some more? Please

click here

to return to our editorial menu.
Share this page