Top 12 best short motorcycle boots
Published on: 27/06/2019 15:29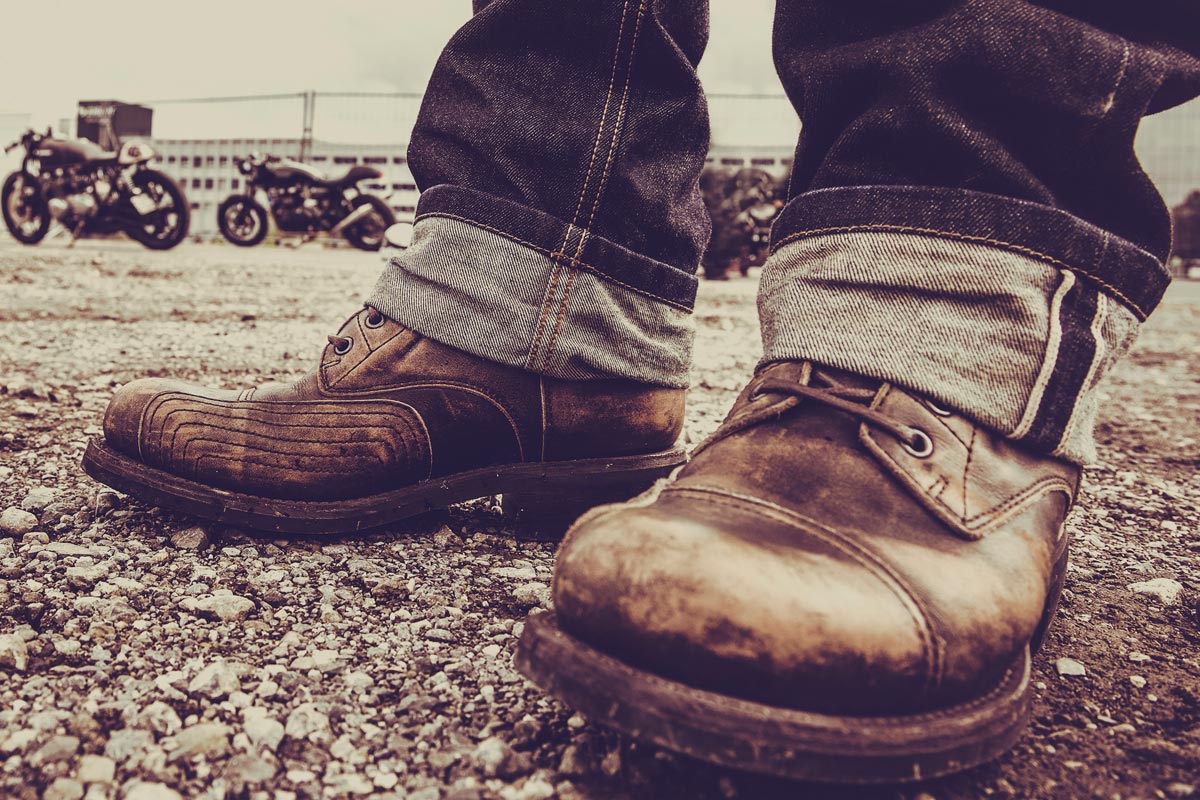 If you're riding during the autumn and winter months, and in all weather conditions, we'd be the first to recommend a tall, touring-style boot. They're potentially more protective, and with their higher shaft, they will make it harder for rain bouncing off the road to make its way into the boot. But in the summer, there's still a strong case for wearing something a bit more casual, something shorter and lighter, something that's easier to walk around in. Below, we've put together a selection of some of our favourite short boots. Boots without a membrane will be nicer in really hot conditions. The trainer-style boots are the easiest to wear, but the taller, more rugged boots are probably a tad more protective. If you want to try before you buy, come and see us in Guildford.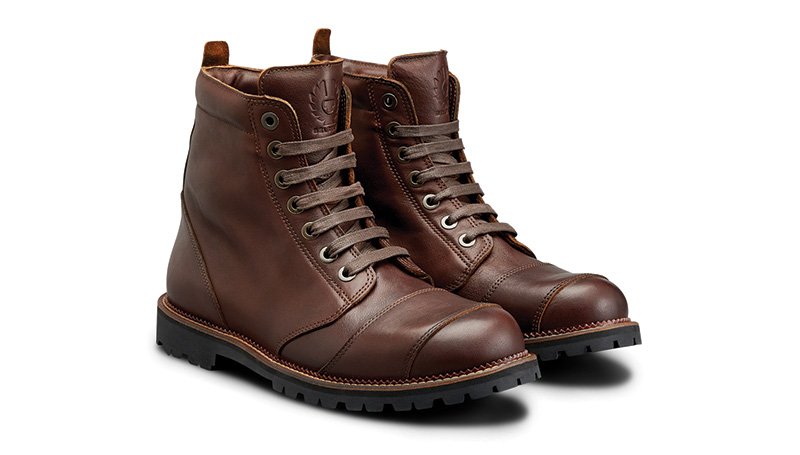 The Belstaff Resolve boot is a short-shaft, motorcycle boot that is made from a water-repellant, full-grain leather that is between 1.8-2.0 mm in thickness. It is lined with a waterproof and breathable membrane. You get protectors on the ankles, on the toes and in the heel. Across the toe there's a gear change pad. The rubber sole is by Vibram. Truth be told, you can probably get a boot that, in terms of its specification, matches the Resolve for less money. But those boots wouldn't be made by Belstaff!
---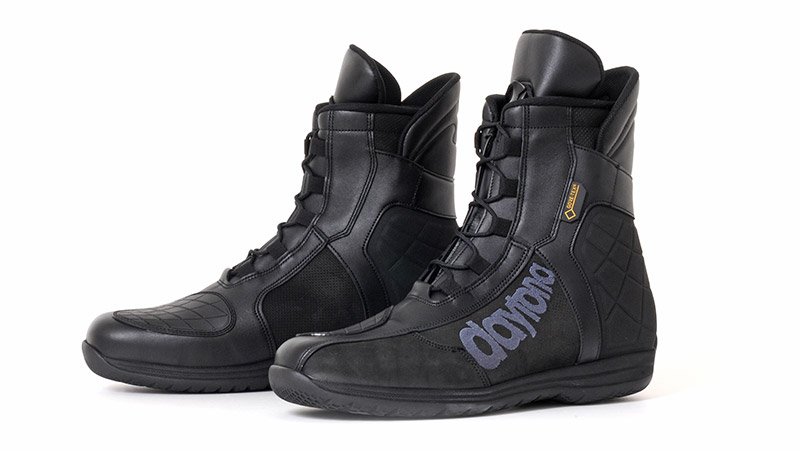 Very few would argue with the assertion that Daytona makes the world's best motorcycle boots. They are made from the finest, hydrophobic leather with all the best components. In the case of the AC Dry, one of those elements is a Gore-Tex membrane. The boot's made from a combination of leathers, including areas of nubuck and perforated leather. The boot has a soft upper, albeit with a gear change pad, and the laces fasten by means of a quick-release mechanism. The heels are protected with hard protectors on the outside, and memory foam on the inside. In the sole, there's galvanised steel shank. The sole is, as you would expect, anti-slip. Daytona call this boot a trainer. Frankly, this is about as close as the German maker's going to get to a trainer, but one thing you always have to bear in mind when you buy a Daytona is that, in 10 years' time, they'll repair and replace whatever needs to be repaired or replaced.
---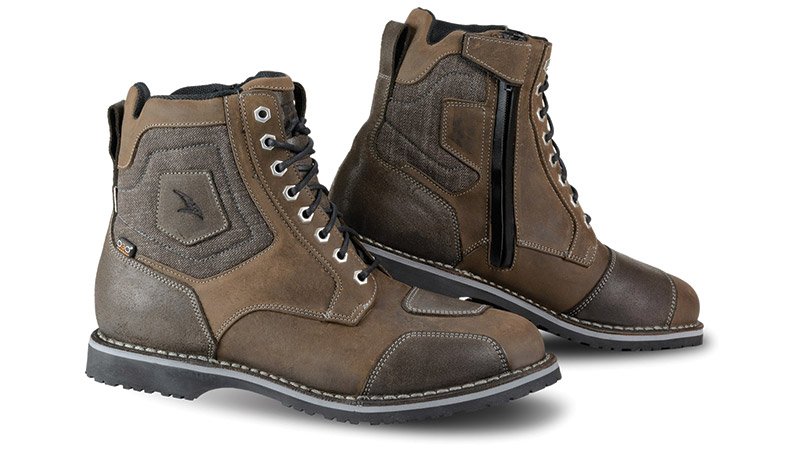 We really like the Falco Rangers. They are, it perhaps has to be acknowledged, not the roughest, toughest, most Tonka Toy-like boot on the market but, by reputation, they are just about the most comfortable biking boots you'll ever sink your feet into. The full-grain leather has been oil treated for extra water repellency, but the real waterproofing comes from the waterproof membrane. A full-length zip makes the boots a little easier to get in and out of, but do not forger that the waterproof gusset will mean that you will still probably have to use the laces. One neat touch is a pocket at the top of the boot into which you can tuck the laces to keep them out of harm's way. The ankles are protected with D3O inserts and the tough Vibram sole is replaceable. The Ranger doesn't have much of a heel to talk of, so they don't give you much of a raise, but it does mean that they are easy to move about in on the pegs. Available in brown or black.
---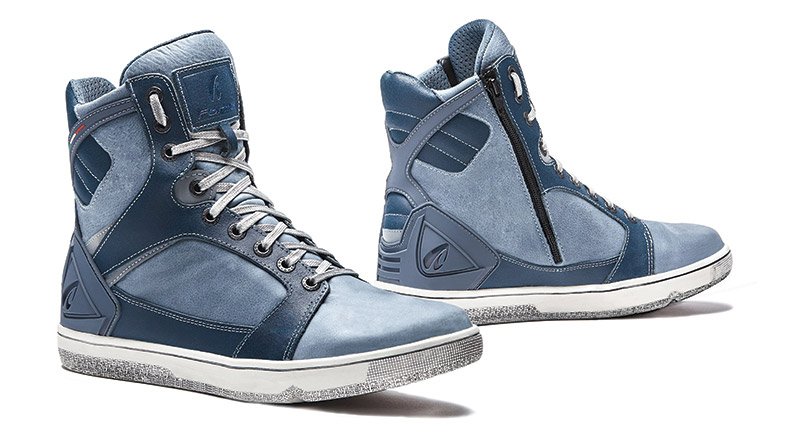 There is no shortage of trainer-style motorcycle boots on the market, but the Forma Hyper boot is a bit taller than most of the ones out there. We particularly like the styling, and the fact that they come with both laces and a zip. Nice also to see a blue boot. There aren't enough blue boots in the motorcycle world! They're made from a full-grain leather. They are soft padded, and for extra comfort you get a double-density rubber sole. The boot has a waterproof membrane that is obviously also breathable. For protection, there are protectors in the ankles, heel and toe areas. The inner sole is anti-bacterial and removable.
---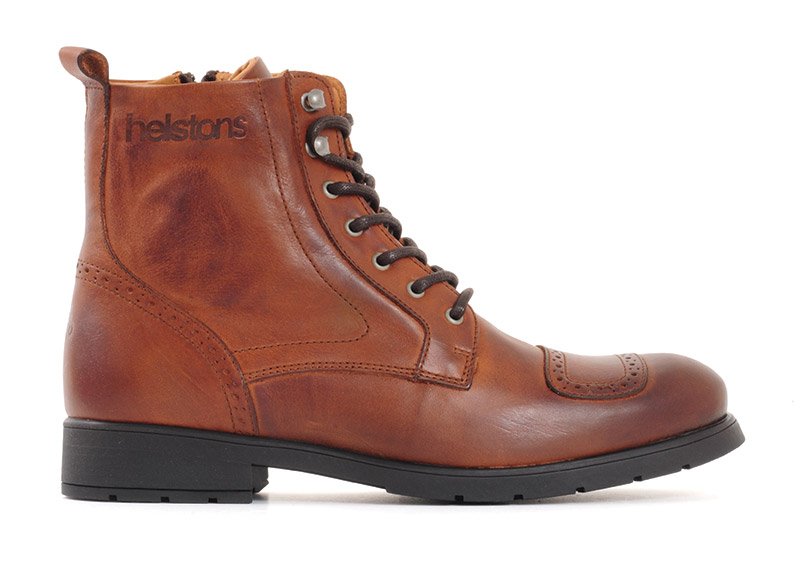 Short boots come in all shapes and sizes although, in truth, they're all quite short! The Helstons Travel boots sit at the more formal end of the spectrum. This is a boot you can easily wear into work on dress-down Friday. Actually, you could wear them seven days a week at Motolegends, and still be more stylishly attired than just about anybody! The boot features brogued detailing in the heel as well as around the gear-change pad. The leather, it has to be said, is tough and a little stiff. Don't expect them to be comfortable on your first outing. You'll have to wear them in, but ultimately they'll reward you. There's a full-length zip for easy entry and exit and, for waterproofing, the boots have a membrane. Protectors in the toe, heel and ankles will keep you safe, as will a shank in the sole. These boots work as well in the city as they do on the bike. Available in tan, brown or black.
---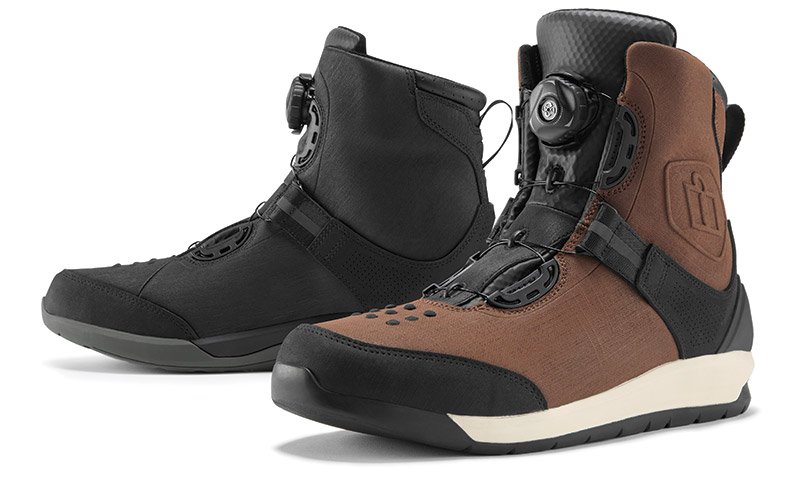 Icon's Patrol boots are not new; in fact, they've been around for a couple of years. The Patrol is a lightweight boot that is made from leather, but a leather that has been given what is called a 'Tectuff' treatment. The boot doesn't feature a waterproof membrane, but the treatment delivers what Icon consider to be their highest level of waterproofing. There are D3O protectors in the ankles, and you get a plastic reinforcement panel in the heel. To soften the gear change, there's a system of rubber nodules on the toe area. But, of course, what everybody really loves about the Patrols is their BOA lacing system. There simply isn't a boot that's easier and quicker to get in and out of. Available in black or brown.
---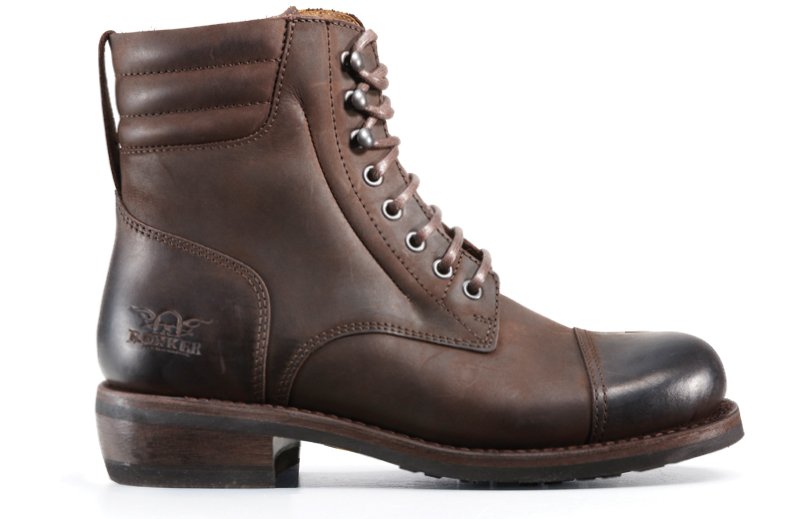 This is not a flimsy boot for moped riders. It's a heavy and solid bit of kit that's going to take a bit of time to wear in. We love the styling, but this is a boot that will look after your feet. The leather is thick. It is treated for waterproofing, but it doesn't have a membrane, so it's going to breathe. There are hard, industrial-quality protectors in the toes and heel, and there's padded protection for the ankles. The Vibram sole is Goodyear welted, and there's a heavy-duty shank in the sole. Available in mahogany, suede tan, black, brown or light brown. We reckon the Urban Racer is just about the toughest short boot out there. After a while they will also prove to be supremely comfortable. Just take your time, and wear them in!
---
There are those who prefer their short biking boots to have a waterproof membrane, and there are those who don't. A membrane will, in principle, keep the rain out, but the rain can still come over the top of the boot. A boot without a membrane, however, will always be nicer to wear in the summer, because it will be more breathable. A boot like the Nashville that has a zip but no membrane will also be much easier to get in and out of, because there will be no restricting waterproof gusset behind the zip. The X-Nashville is a handsomely spec'd, non-waterproof boot. It's made from leather that is between 1.2 and 1.4mm in thickness. The leather has been treated so it will still deliver a level of water repellency. The calfskin lining ensures that, at all times, this will be a comfortable boot to wear. Reinforcements in the heel, toe area and ankles mean that safety, as ever, is very much part of the brief. The replaceable, rugged sole has a leather welt, and the zip is by YKK. If you want t a short boot for the summer that's tough, comfortable, and easy to get in and out of, the X-Nashville should be on your shopping list. Available in brown or black.
---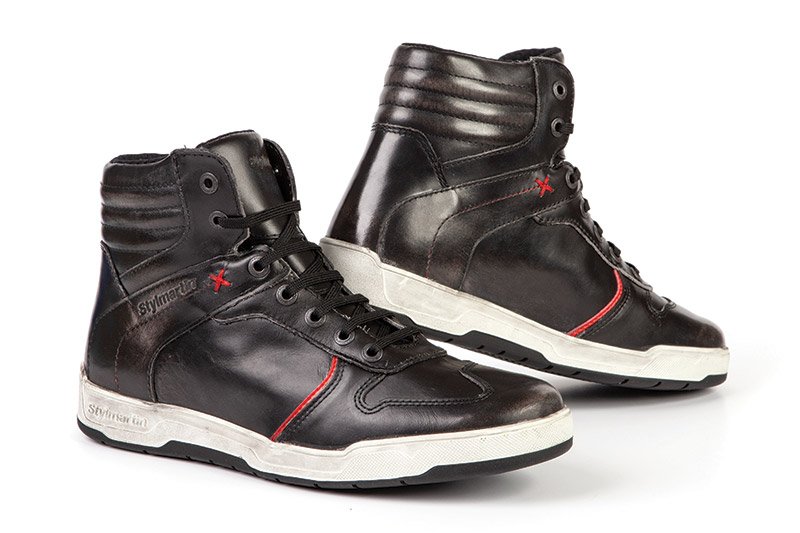 The Stylmartin Iron is a high-top, sneaker-style motorcycle boot that doesn't look anything like a motorcycle boot. It's made from what Stylmartin calls its 'Graffiti' leather, which means it will mark up and develop a patina with use. If you don't want this, simply apply polish. The leather has been treated for water repellency, but the Iron also comes with a waterproof membrane. An extra layer of leather across the toe area serves as a gear-change pad. The ankles are protected with internal pu protectors, whilst the footbed is anatomic, breathable, and changeable. The sole is constructed from a non-slip leather.
---
Here at Motolegends, we rarely bang on about best-sellers. We don't tend to try and sell a boot, jacket, or helmet on the basis that it is the most popular example on the market. But the X-Blend might just be the exception. It is almost certainly our best-selling, ankle boot; but it's a great seller because it's actually a heck of a boot. It's made from a full-grain, vintage leather. The brown boot has a slightly grungy appearance; the black boot has a matt finish. There are protectors in the toe, heel and ankle areas. You also get a shift pad across the toe. There's a full membrane for waterproofing, the sole is high wear resistant, and the footbed is anatomic. The spec. of this boot is as good as anybody's. It is comfortable to wear, and so easy to walk in that it needs no bedding in. It's also, it has to be said, a lot of boot of a boot for the money. It also has a classic look that seems to appeal to everybody. Available in brown or black.
---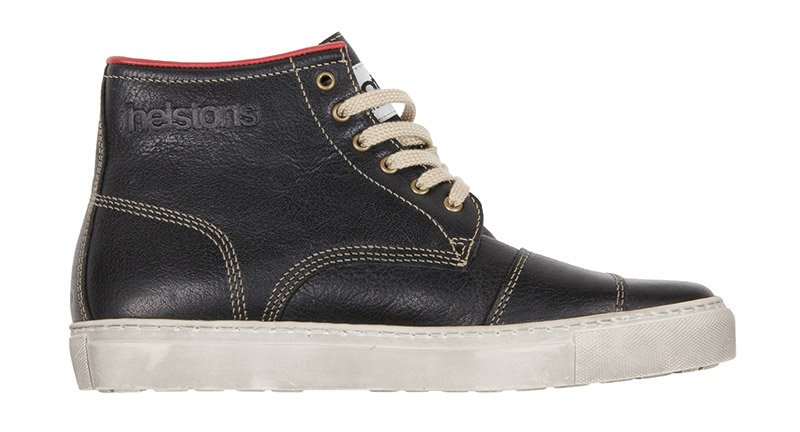 Helstons is an ultra-stylish maker of high-end leather motorcycle jackets. They also do great gloves and boots. The C5 is the kind of fashionable sneaker that you might expect to find on the high street. Wear them with a pair of chinos, and even the hardest-nosed doorman wouldn't dare deny you entry. There are a number of colourways in the C5 range. All the boots are made from full-grain leather. These boots feature a waterproof treatment for the leather, but there's no membrane, meaning that they are probably better suited to summer riding. On the toe, you get a gear change pad. Are these the meanest, toughest boots money can buy? Probably not. Are they the coolest? Almost certainly. Available in black, tan, or brown.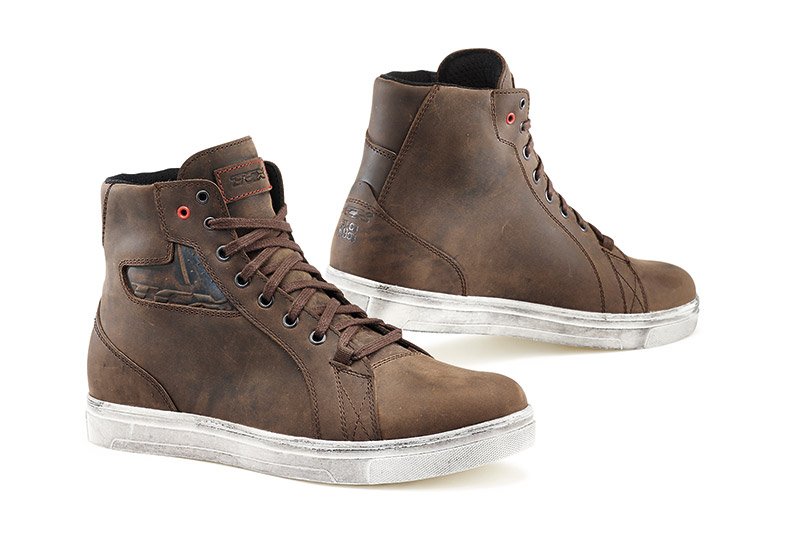 The TCX Street Ace is made from an antiqued, full-grain leather with suede inserts. The leather has been waterproof treated, but the boot also comes with a waterproof membrane. For additional protection the TCX Street Ace also comes with reinforcement in the ankle, toe and heel areas. The footbed is anatomically shaped, but is removable and replaceable. The sole is constructed from a highly water-resistant rubber. The boot is CE certified. Available in brown or black.
£124.99

---
Want some more? Please click here to return to our editorial menu.

Share this story