Tricker's motorcycle boots for gentlemen
Published on: 12 April 2022
For the last four or five years we have worked with Trickers on a motorcycling boot. There's been a bit of a break during the pandemic, but excitingly our new collaboration, the Roadster boot, has just arrived with us.
Tricker's since 1829
Tricker's is one of the most famous and revered names in the world of shoe making. The company is particularly renowned for its gentlemen's boots; the company is often cited as the maker of the world's best country boots. Indeed, at Highgrove Prince Charles can often be found in his Tricker's talking to his plants!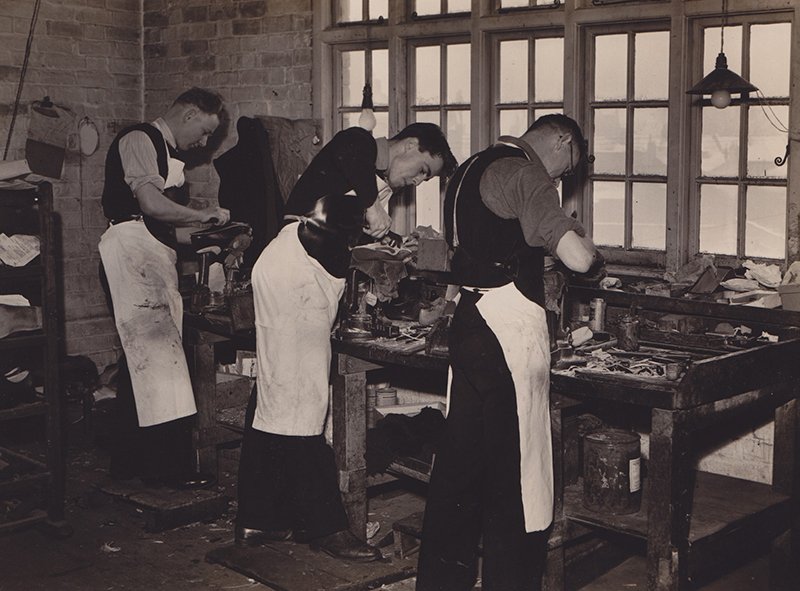 Tricker's was plying its trade well before Queen Victoria came to the throne.
Tricker's, as you would expect, hails from Northampton where the company has been making boots and shoes since 1829. They have made shoes for kings, princes, presidents and prime ministers, as well as for a list of famous people and celebrities as long as your arm.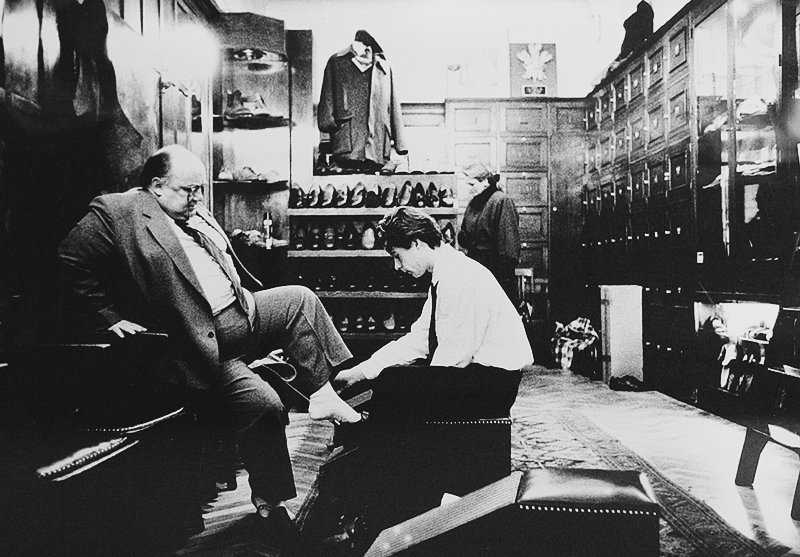 Tricker's have been worn by countless Kings, Presidents and prime Ministers.
For well over a hundred years Tricker's has been the footwear provider of choice for the landed gentry and gentleman farmers. As young gentlemen they would often be fitted for a pair of boots at their coming of age. Those boots would literally last a lifetime, requiring only a modicum of remedial work from the factory as and when necessary. Today, Tricker's boots are still made totally by hand in the time-honoured fashion at their St. Michael's Road, Northampton factory.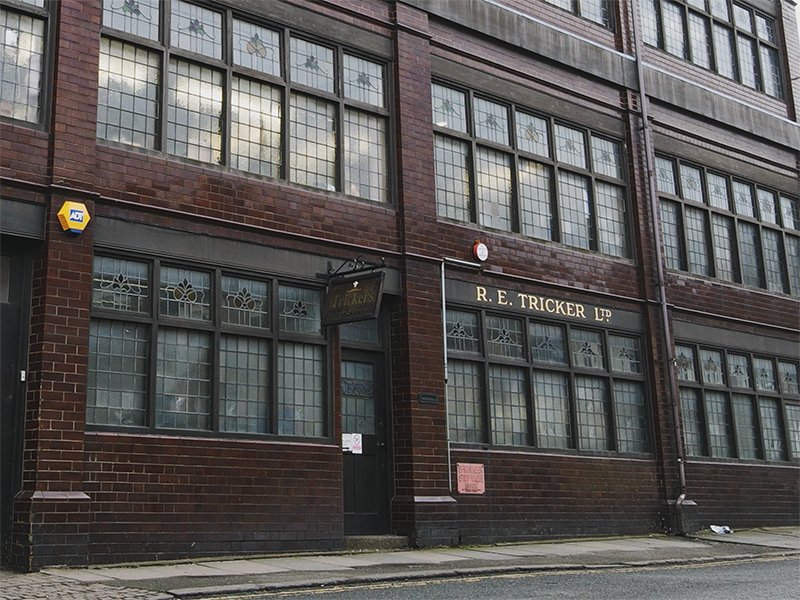 Tricker's has been based in the current workshops since 1904.
The boots that we have created with Tricker's are cut or 'clicked' by hand from the highest-grade Naster MC leather. Once the uppers have been made up and the quarters have been sewn into place, they are taken to the lasting room, where they are stretched and shaped over a last; in this case last number 2298, which has a width fitting of five. A Goodyear welting machine is then employed to sew the welt onto the boot's upper and insole. The mid sole, which incorporates a layer of cork and a wooden shank, is then sewn to the upper through the welt. Finally, the rubber outer sole is sewn through the welt to the mid sole.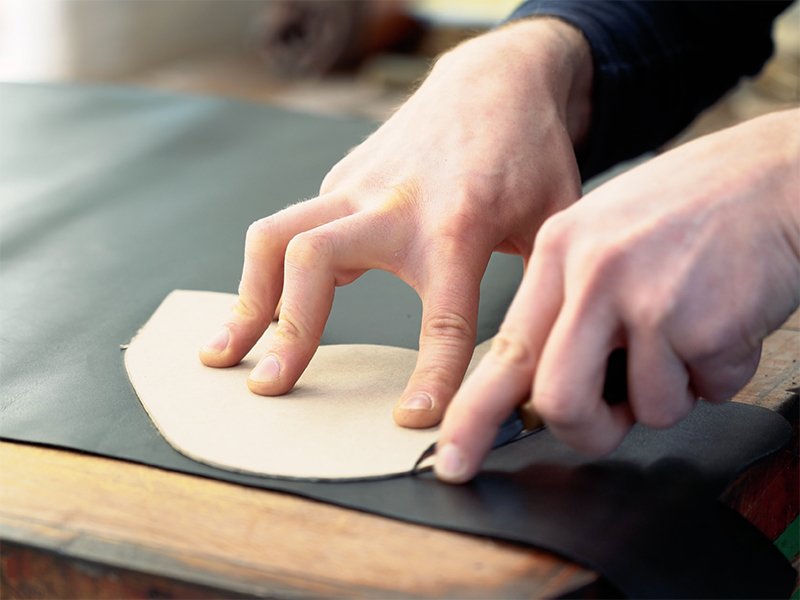 Unlike many Tricker's boots our Roadsters are cut, or clicked, totally by hand.
Our boot, apparently, is technically one of the most complex to come out of the factory, requiring almost 300 separate processes to complete. It takes a number of days for the initial piece of leather to become the finished article, and as part of that process skilled, time-honoured craftsmen will have spent more than three hours honing each pair.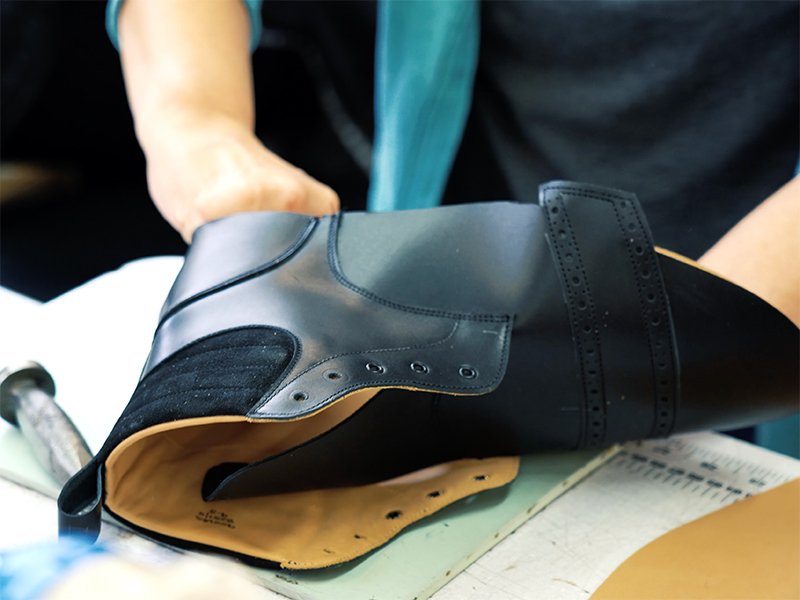 When the upper is complete, it goes off to be lasted.
The Roadster boot, as it is known, is based on a boot from the Tricker's archive that we have adapted to make it suitable for modern-day motorcycling. In concept, it is a short, ankle boot. The leather we have chosen is the highest grade available. It is strong but incredibly supple, and having been made hydrophobic in the tanning process, the boot is pretty waterproof, although it does not have a membrane, per se. The ankles are padded for comfort and a little more cushioning in a coming together. There's a gearchange panel across the toe. Configured in the Derby style, the boot has three eyelets and two speed-hooks, which should make them particularly easy and quick to get into and out of.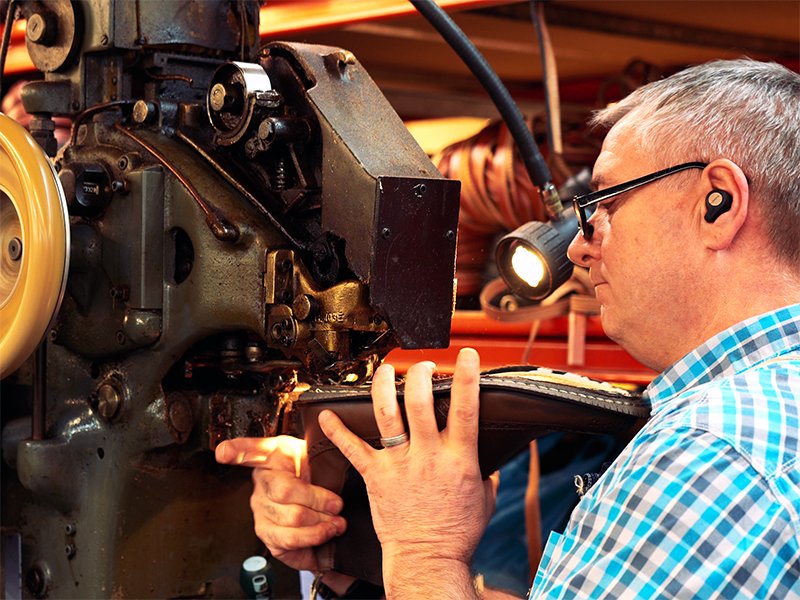 At the heart of any proper hand-made shoe is the Goodyear welting machine.
Like any proper, bench-made boot, you can expect the Roadster to feel a little stiff at the beginning. And although the leather is soft, it may take some time to 'break the bridge'. Over time, your foot will also sink into the layer of cork between the insole and the midsole, where it will create a mould of the shape of the foot. After a while the boot will become slipper-like to wear, although it is not a light boot, and will never feel anything other than robust.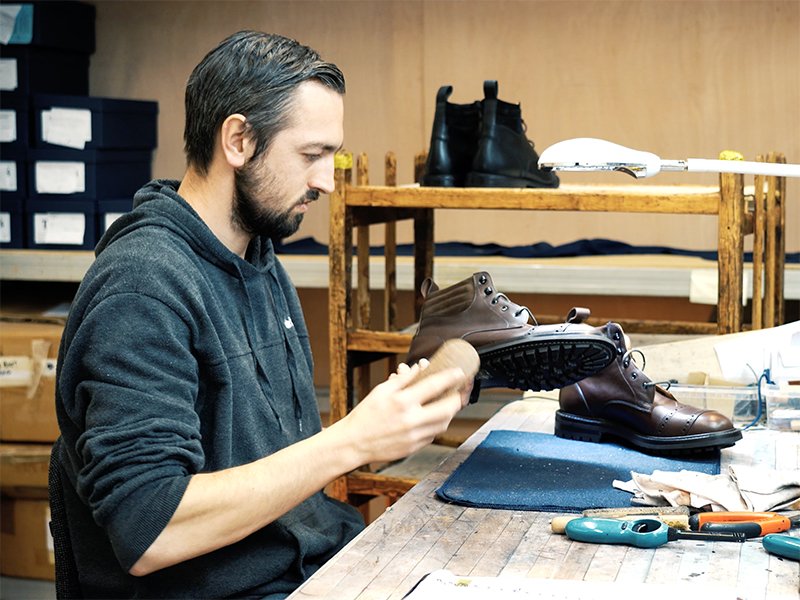 Before boxing, every boot is inspected and hand polished.
But there is one thing about which we must be clear. On a technical level we are not allowed to suggest that this is a protective, motorcycle boot. To meet this definition the Roadster would need to be tested under EN 13634. Well, as we have made just 30 pairs of each boot, it would not have been economically viable to have these boots tested. So the question is whether this is a boot that you would be happy to wear on a motorcycle? And our answer would be that this is probably one of the strongest, toughest and most sturdy, short motorcycle boots you can ride in. It is in a different league to most short motorcycle boots on the market, many of which, frankly, are more suited to the playing basketball than to the riding of a motorcycle. The only boot that we feel we could compare directly with the Roadster is the Rokker Urban Racer. The two boots are cut from similar cloth. Or rather, leather!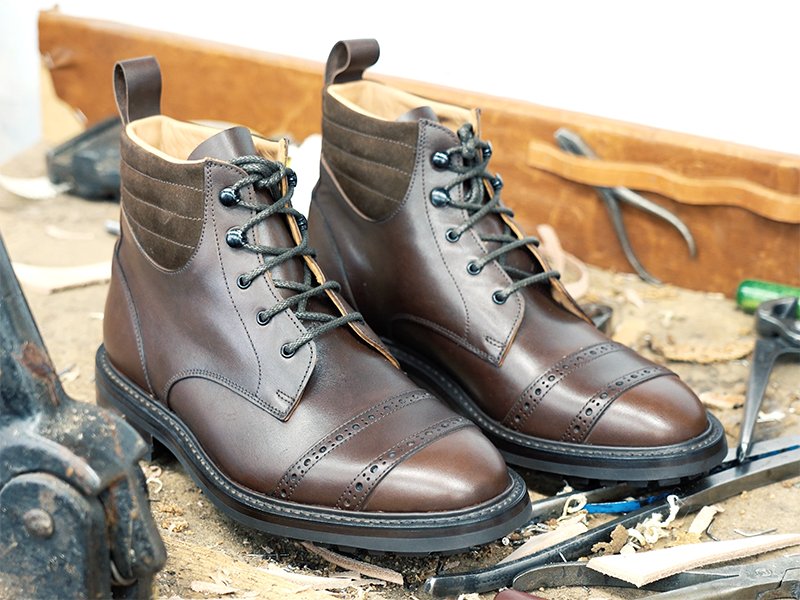 The brown Roadster has a chunkier Commando sole and a bit of brogueing.
Both colourways of the new boot are now in stock in the warehouse and on the shelves in our shop. But you should know that we have produced just 30 boots in each of the two leathers. And whilst the cost will mean that this is not a boot for everybody, a total of 60 pairs in total is a tiny quantity that we would expect to disappear quite rapidly. We could make more, but the first production slot is about a year away!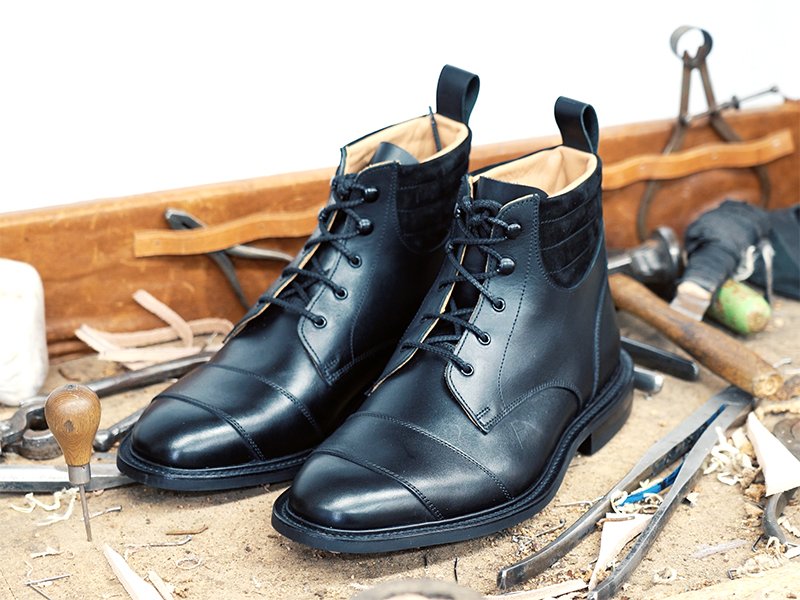 The black version has a less aggressive Dainite sole; it's a bit more formal.
We do not work with Tricker's in order to improve our financial standing. Yes, we make a margin on these boots, but the efforts we go to for 60 pairs really makes no commercial sense. We work with Tricker's because, quite honestly, we are thrilled that this supreme exponent of the shoemaker's art is prepared to work with us. It's that simple. Working with Tricker's is a privilege and an honour.
The Roadster boots are available in sizes 7.5, 8.0, 8.5, 9.0, 9.5, 10.0, 10.5, 11.0 and 11.5. They cost £399.00. That's probably our most expensive, short motorcycle boot, but what price can one put on a heritage that goes back almost 200 years? Not that many boots are made like this any more. Even in Northampton, traditional, Goodyear-welted shoemaking is in decline. But at some point in their lives everybody should own a proper pair of handmade boots. If riding a motorcycle is your excuse to take the plunge, who are we to argue? But be warned, afterwards, ordinary motorcycle boots are going to feel, well, just a bit ordinary!
For more information and to buy online, click Tricker's Roadster boot.
---
Want some more? Please

click here

to return to our editorial menu.

Share this story