Shark helmet doughnut ring in blue
Shark helmet doughnut ring in blue
x
We will beat any UK retailer's discounted price by a full 10%
If any UK retailer is selling anything at a price that is lower than ours, we will beat that price by a full 10%.For terms and conditions, click here.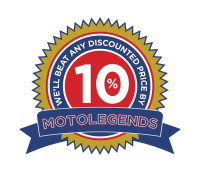 Shark helmet doughnut ring in blue Product Information
Just what you need when you are changing a visor or adjusting a strap on a helmet. Allows you to safely work on the helmet without fear of it rolling of a surface and hitting the floor. This is a Shark helmet accessory but clearly can be used on any brand of helmet!
Product Reviews