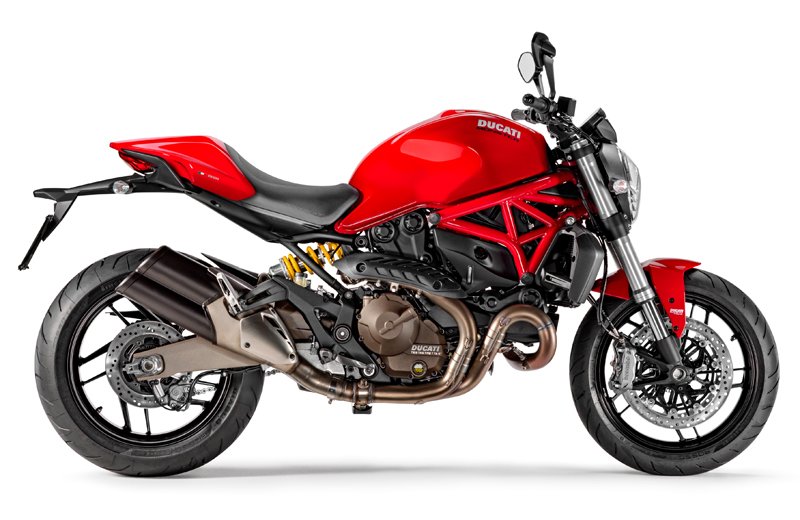 Vehicle shown: Ducati Monster 821 2014
SW-Motech Luggage for Ducati
Click here to return to the SW-Motech menu page.
State-of-the-art materials with a classic style: The Legend Gear luggage line presented by SW-MOTECH combines an ageless 'retro' design with choice materials and a versatile fastening system.
A perfect fit: The Legend Gear side bags can be fastened to one or both sides of the bike by using the bike-specific side carrier SLC.
For specific motorcycles like BMW R nine T, Ducati Scrambler, and many more, we offer bike-specific side carrier with our original quick lock system for mounting.
Vehicle Models
Click here
for
Ducati Scrambler Café Racer 2019 onwards


Click here

for Ducati Scrambler Icon 2019 onwards


Click here

for Ducati Scrambler Desert Sled 2019 onwards


Click here

for Ducati Scrambler Full Throttle 2018 onwards


Click here

for Ducati Monster 797 2016 onwards


Click here

for Ducati Monster 1200 / S 2014 - 2016


Click here

for Ducati Monster 1200 / S 2017 onwards


Click here

for Ducati Monster 821 2014 - 2017


Click here

for Ducati Monster 821 2018 onwards


Click here

for Ducati Scrambler 2014 onwards


Click here

for Ducati Scrambler 1100 2018 onwards


Click here

for Ducati Scrambler Special 2018 onwards


Click here

for Ducati Scrambler Sport 2018 onwards


Click here

for Ducati Supersport 2017 onwards