Rokker chino in black (ROK004)

Product Information
Rokker are one of the most technically sophisticated brands in the market at the moment and are not just into jeans. Enter the Rokker black Chino, with all the features of Rokker's tough jean line in a casual chino cut. The outer of these slim fit chinos are made from 100% schoeller- Dynatec creating a single layer trouser with a mesh lining for comfort. This means that these chinos have added abrasion resistance, wind resistance and are water repellent. The protector pockets are also made from the 100% schoeller-Dynatec and fit D3O armour perfectly (sold separately). It doesn't stop there however, with Coldblack finishing technology, these chinos reflect UV rays away from the body on sunny days and nanoSphere technology increases the water and dirt repelling properties of the chinos. With all this technically advanced fabric used to create the Original Rokker, it's good to know that they are washable at 40 degrees. Finishing touches include fine stitching, zipper fly and five pockets. The Black Chinos comes in regular, long and extra long leg length.
Please note that size is shown in waist/inside leg measurement in inches.
Specification
14oz Scholler Dynatec outer
Slim fit Mesh lining for breathability
Water and dirt repellent
Coldblack finishing technology (reflects heat and UV)
Constructed without rivets to protect your bike Pockets for knee and hip D3O impact armour (available separately)
Official CE test slide time of 6.18 seconds
Easy care (wash at 40%, ironing after washing increases water repellence)
Delivered in a Rokker presentation box with an exclusive Rokker t-shirt
Please note these jeans should be washed with a cleaner without detergent (we recommend Nikwax) as the detergent will attack the adhesive in the tape that attaches the armour pockets.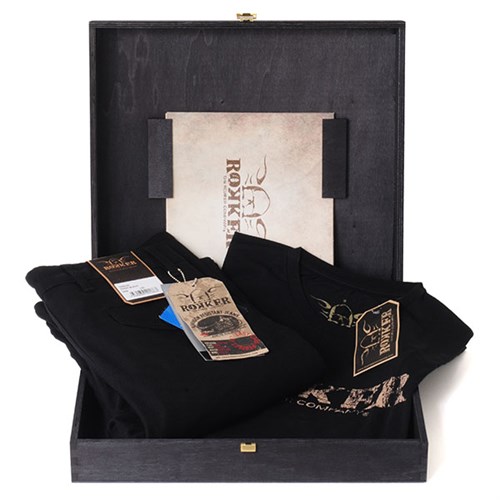 click image to view full size