Bagster Replacement Plastic Hook with 15cm Strap
Bagster Replacement Plastic Hook with 15cm Strap
x
We will beat any UK retailer's discounted price by a full 10%
If any UK retailer is selling anything at a price that is lower than ours, we will beat that price by a full 10%.For terms and conditions, click here.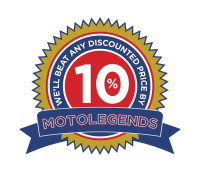 Bagster Replacement Plastic Hook with 15cm Strap Product Information
Bagster replacement plastic hook with 15cm strap. Fabric strap with plastic hook, full length 20cm, fabric strap 18cm, 25mm wide.
Product Reviews
Reviews
Bagster replacement hook: Bagster replacement hook
Replacement hook sorted my dilemma out, after I noticed original was missing after seven years use
Leave us your review