D3O Ghost Armour Review
Published on: 22 January 2020
Here at Motolegends, we're super-excited to be the first retailer to offer the new-for-2020 D3O Ghost armour. For some years we've known about this new armour. We have excitedly followed its development. And now we're even more excited to announce that we have it here on the shelf. For now, by the way, you won't find it anywhere else.
Most modern bikers know about D3O armour. It's the soft, orange stuff that gets softer as it absorbs heat from the body, but that hardens on impact. How it works and why it works might be of interest some people, but to tell the truth the science is all a bit above my pay grade. We've read all about the non-Newtonian fluid at the core of its structure. People tell us its construction can be likened to loosely intertwined particles that lock together under pressure. Some have explained that it's rather like custard. But frankly this last simile just confuses me even more. All we know is that it's super soft to wear, and that it works; which might explain why many of the very best brands in the market will use nothing else.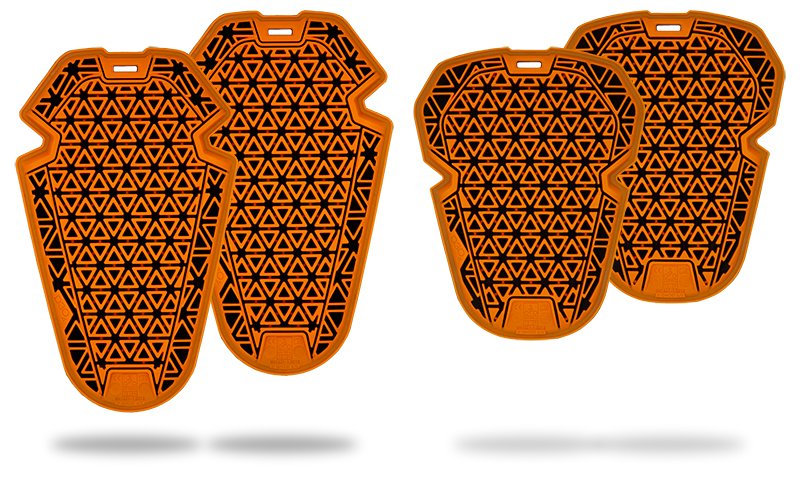 Now the new Ghost armour is like the current armour in its make up, but it's softer, thinner, lighter and even nicer to wear. It's perfect, in our view, for wearing in jeans, although in theory it will fit into any armour pocket that takes the current 'shaped' knee and hip armour.
The new armour is incredibly thin. In fact, it's just 7mm thick. Yet it meets the same Level 1 CE standard that the existing D3O armour does. Okay, there is a bulkier Level 2 D3O armour, but you certainly wouldn't want to wear it in a pair of jeans. Which is where we think the new Ghost armour will work so well. Let us explain.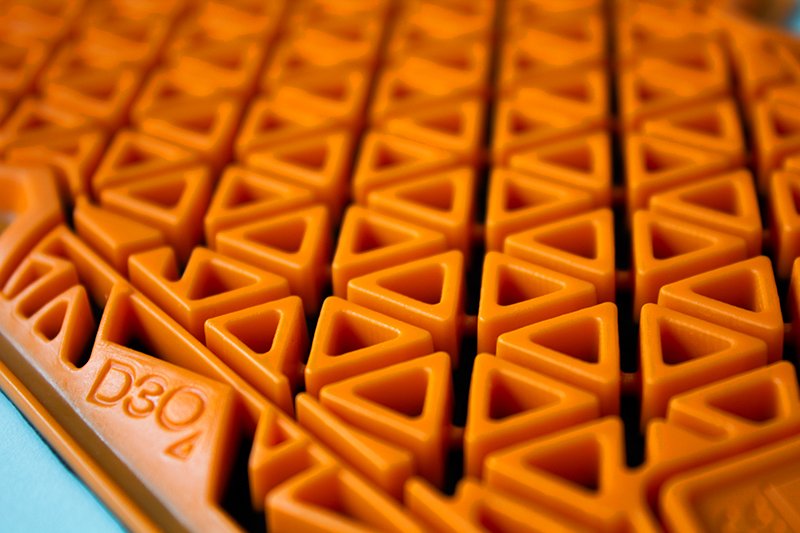 The current D3O works as well in jeans as any armour currently out there, but the new stuff is lighter and thinner. It folds around the knee when you're on the bike such that you barely know you're wearing it. But because it's flat it's particularly easy to wear when you're off the bike and the armour drops a little. It won't bang against your knee cap or shin in the way that shaped armour does. It is simply undetectable.
But it is also so much more forgiving than the current 'shaped' armour in terms of its positioning on the knee. Now there's a right place and a wrong place for armour to sit. When 'shaped' armour is correctly positioned it will be comfortable on the bike, but it may be a little less so off the bike. That's just a price you have to pay, as we've kind of explained.
But if 'shaped' armour, even D3O's current armour, sits too high it will create an insightly bulge above the knee when you sit on the bike. It will tighten the jean around the thigh, making the fit uncomfortable, and it can shorten the leg of the pant. Armour that is too high also means that there's less protection down the shin. By contrast, if shaped armour sits too low, your knee will be exposed on the bike: it won't be doing what it's designed to do.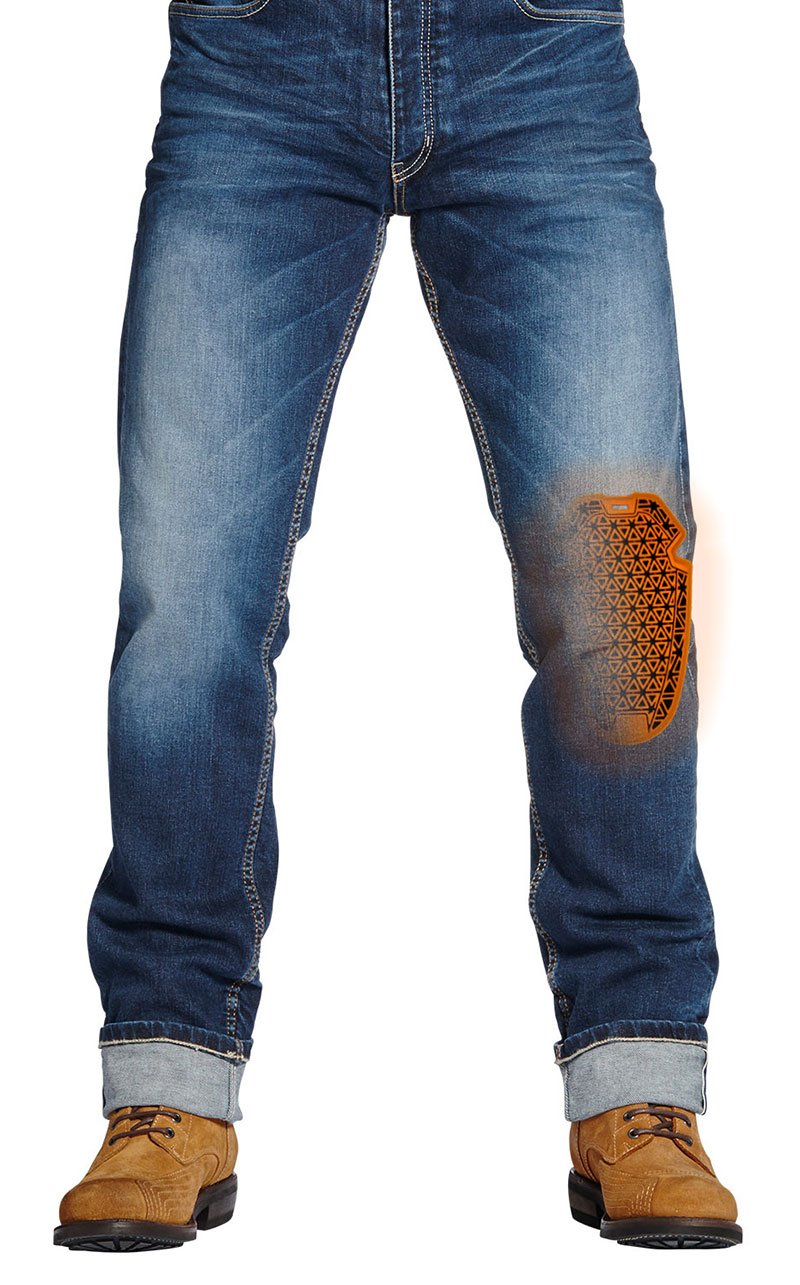 But the new Ghost armour is much less sensitive to incorrect positioning. Okay, if it's way out, it's not going to do its job. But an inch too high or too low and you'll never notice, because in any position it will comfortably wrap around the knee. We are so excited about this armour. It's developments like this that make the motorcycle apparel business so interesting to be in right now.
There's another thing this armour avoids. And it's called 'read through'. And it's the imprint of the pattern of the armour that sometimes creates a white outline in the knee of the jean. You see it on kids' jeans where there's an outline from their mobile phone. This patterning doesn't indicate any weakening in the fabric; it's just a bit unsightly. You won't get that with the new armour which, by the way, you wear the orange side against the skin for better breathability.
One thing we have to point out is that, for now, there's not a Ghost protector with Velcro, and for various reasons we suspect there never will be, so if your current armour affixes with Velcro, Ghost won't work. Sorry!
We've spoken about the knee armour, but the Ghost armour comes sized for the hips too. The same fundamentals apply. The same CE rating and so on. It's also softer and thinner than the current stuff.
For now, the new Ghost armour is only available as a set of hips and knees together. The price is £50. Is £50 a lot to pay? We don't know. How important is it that your jeans look good and are comfortable to wear? That's up to you.
Our very first shipment of Ghost armour sold out almost overnight; we'll have more in a few days' time, but clearly demand is going to outstrip supply. And the reason for this is simple. D3O has made the armour, but most brands have so much inventory of the current protectors in stock that they won't be buying into Ghost armour for quite some time. Eventually it will become available from all good D3O stockists, but right now we're the only people to have it.
---
Want some more? Please click here to return to our editorial menu.

Share this story