Halvarssons Luxor jacket review
Published on: 28/03/2019 10:45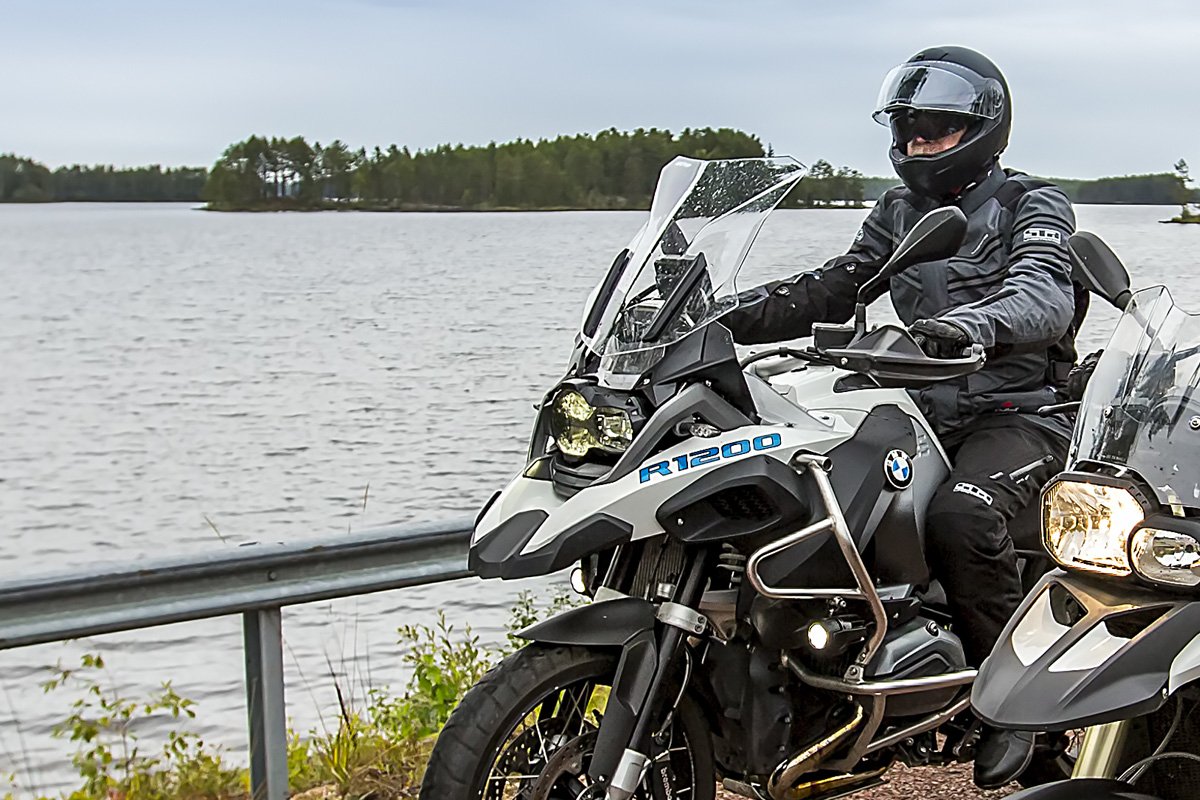 HALVARSSONS LUXOR JACKET REVIEW
PERFECT FOR THE MOTORCYCLIST WHO WANTS TO RIDE BOTH ON THE ROAD AND, OCCASIONALLY, OFF
After an absence from the market of six months or so, Halvarssons has recently re-launched its laminated, adventure-style suit called the Luxor. And it now comes in two colourways, with a black/grey design being added to the existing grey/black! We're not unhappy with this, because when Halvarssons does use more than two colours on a garment they tend to make a mess of it!
One thing we should say from the off is that whilst many people will tell you that a laminated garment is what you need for real adventure riding, they are wrong. A laminated outfit will work up to a point, but if you're working your nuts off on a tricky slope, or if your riding in 30° plus temperatures, you don't want to be wearing anything with a membrane. You want something like Halvarssons' Oman suit where the waterproof/windproof membrane is totally removable.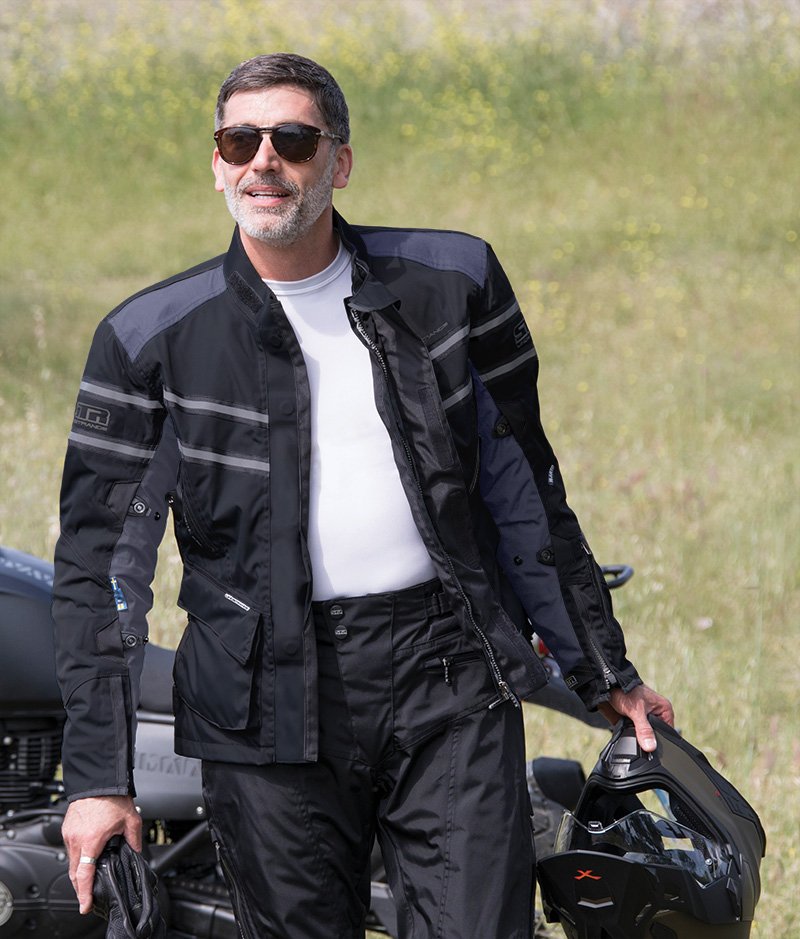 To make the jacket as breathable as it can be, the Luxor has large vents to allow air to flow in and out of the jacket as well as it can. Of course, because there's no separate membrane, air is going to flow through these vents into the jacket far better than it would through a vent in a traditional drop-liner garment. (As we've explained, obviously, it still won't flow air as well as a jacket without a membrane).
One thing that the Luxor has that many off-road garments don't have is an anti-abrasion lining. The Luxor utilises Halvarssons' Hi-Art lining that strengthens textile fabrics by up to 500%. It is, it has to be said, one of the weaknesses of many off-road suits. They're usually configured for falling off in the mud and sand, and not for sliding down a tarmac road. If the latter does happen, it's good to know that the Luxor will be up to the job. This is important because many riders of big trailie-style bikes equip themselves with traditional, off-road jackets and pants, but then rarely venture off the black stuff.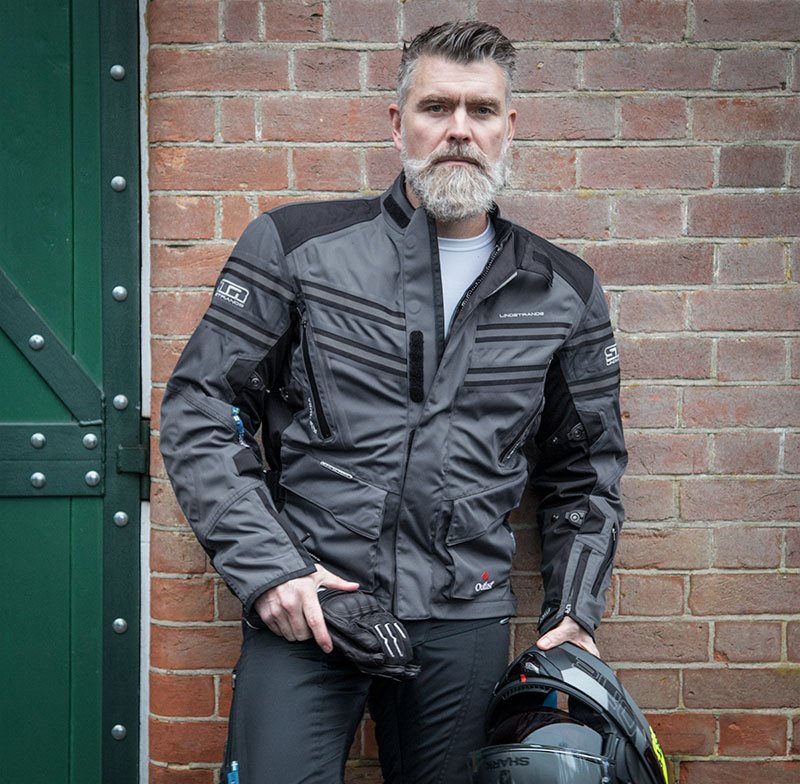 For thermal protection, the Luxor has an Outlast liner with added Thinsulate. This is about as a good as a thermal liner gets, yet it's not at all thick. Remember also that Outlast will keep you warm when it's cold, but can help you stay cool when it's hot.
Halvarssons has equipped the Luxor with its latest, softer Level 2 armour. There's a pocket for a back protector, although it's not supplied as standard. (We like to fit a D30 protector in preference to the one Halvarssons recommends). As you might expect, the jacket and pants attach to one another.
We think the Luxor is a terrific option for those people who want to ride both on the road and, occasionally, off it. And, at £900 for the suit, we reckon it offers fantastic value for money. As ever, you can order online with a degree of confidence. There's no despatch cost, and returns are free too. But if you want to get it right first time, it might be worth paying us a visit in Guildford. That way, you can try on as many sizes as you need in order to get it right. You might even want to compare the Luxor with Halvarssons' Walkyr or Oman.
Click Halvarssons Luxor to shop.
Share this page