Halvarssons Lysvik jacket review
Published on: 25/02/2021 11:45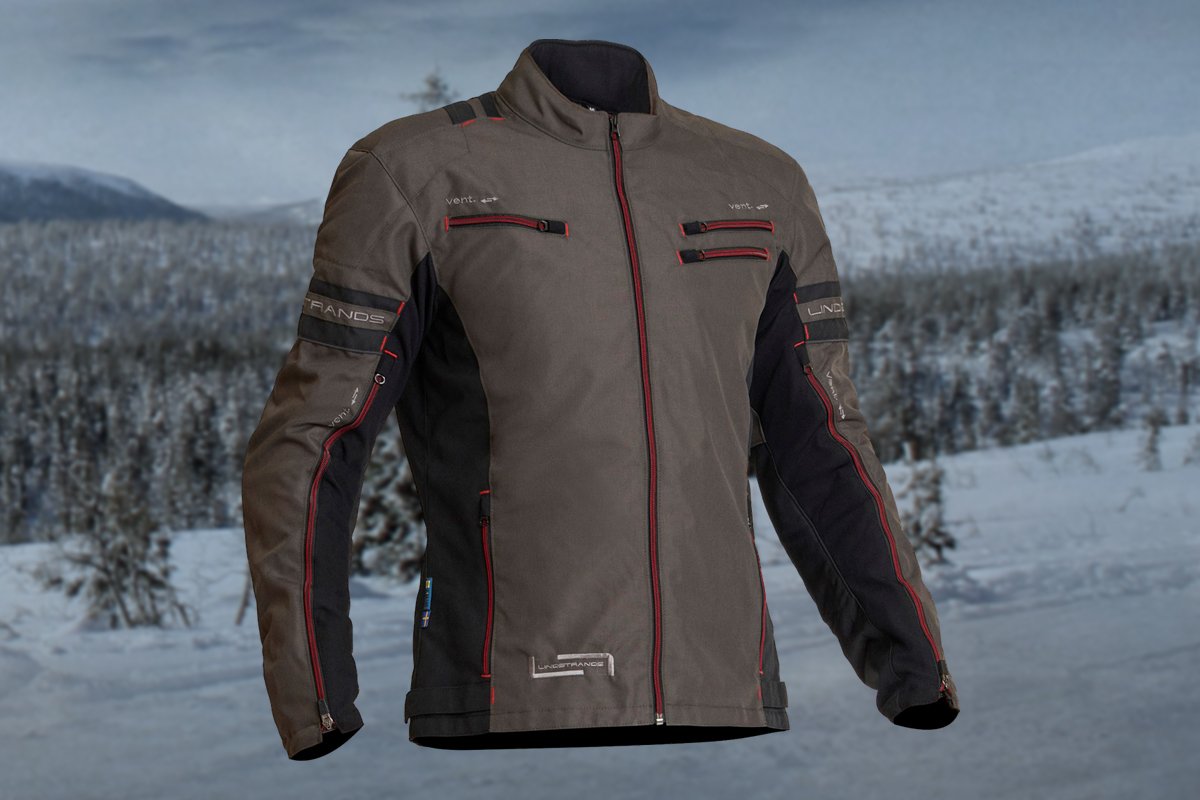 Halvarssons is a high-end producer of high-tech gear. They're not the sexiest company in the motorcycle apparel world. In fact, they might even be considered a little dull. But we love what these guys do. We often cite the view that Halvarssons make clothing that is 90% Rukka quality, but at 50% Rukka money. And we stand by this; their gear always offers excellent value for money.
By and large, Halvarssons doesn't do basic; they don't do entry level. Indeed, they don't normally do jackets like the Lysvik. But if you are going to buy a jacket like this, I can see that there is a case for buying from a company that knows how to make technical clothing, in preference to one that only knows how to do basic.
In his review, Chris talks us through the Lysvik. The only thing he can really find fault with is the price!
The Lysvik is your classic, 'throw on' jacket. It's not the kind of jacket you would necessarily use for commuting; nor would you normally go touring in it. Rather, this is the kind of jacket that you might have as a second jacket, hanging in the hallway, ready to grab when you want to pop out to pick up the papers, when you want to nip up the hill for a bacon bap, or for when you need to run a quick errand into town. It's for when you don't want to put all the clobber on. It's for when you just want to jump on the bike and go. That having been said, the Lysvik is, in every sense, a proper motorcycle jacket. In terms of cost, it might be seen as entry level, but technically it doesn't want for much.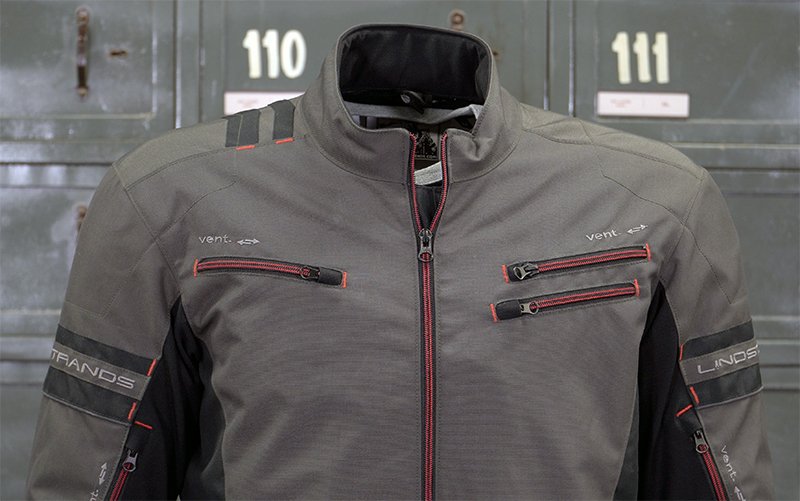 The Lysvik is a classic 'throw on" jacket; not necessarily the kind of jacket you'd expect of Halvarssons.
The outer fabric is a 600 denier Polyamide. Yes, there are heavier weights of material out there, but this is a jacket that trades off a little strength for additional comfort. But that doesn't mean the Lysvik doesn't deliver when it comes to protection. In all the key vulnerable areas, the outer fabric is lined by a material known as Hi-Art. This was developed by Halvarssons, and when it is is used as a backing on a textile material, it increases the strength of that outer material by 500%; ie: x6. Indeed, the Lysvik is accredited to the AA level under the latest EN17092 regulations. And that's impressive. One might have expected a jacket like this to meet only the A level. Remember, AA is the same level that you would expect from the very best technical jacket from somebody like Rukka or Stadler or Klim; in a jacket that might cost well over a thousand pounds.
The armour in the Lysvik is Level 1, and again this seems appropriate. Higher rated Level 2 armour might be more energy absorbing, but it would not suit a jacket like this. It would be heavy and clumpy, and you would notice it; the jacket would simply not be as comfortable. But here we have a confession. Whilst Halvarssons' Level 1 armour is nicer to ride in than its Level 2 armour, it is still not the most comfortable on the market, and if the cost were not an issue, we would swap it over for something like D3O's super-thin Ghost armour. The same applies to the back protector. Halvarssons' recommended protector resembles a cut-down surfboard, and we would always prefer to fit a D3O Viper. Like the Halvarssons protector, it is Level 2. But it's softer, more pliable, more comfortable; and just nicer in every way!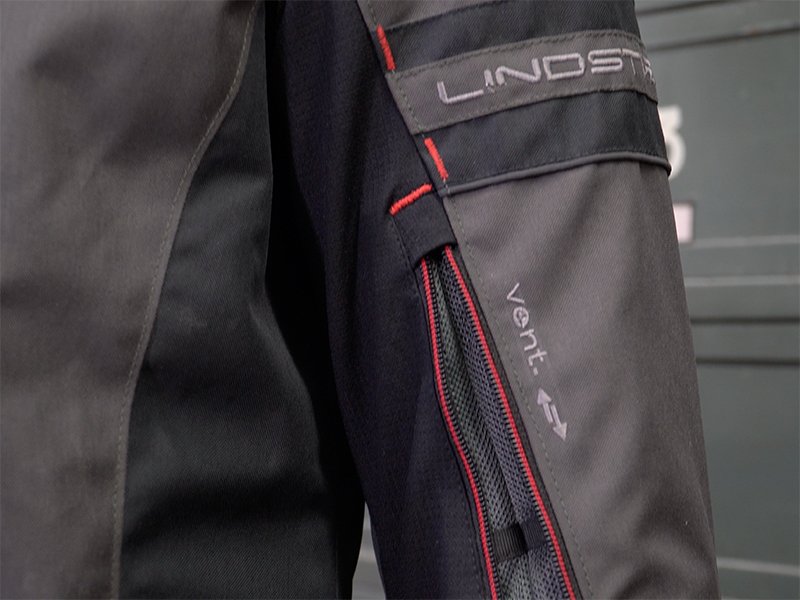 One of the standout features of the Lysvik is the full-length vents that run all the way up both arms.
The Lysvik has many of the features you would expect of a Halvarssons jacket. There's a Dryway waterproof membrane; the same one that you would find in any Halvarssons waterproof garment. You get three external pockets; one on the inside. There are adjusters on the hips. But one of the standout features of the Lysvik is its venting. It is quite exceptional. There are two zipped vents on the chest and two vertical, zipped exhaust vents behind the shoulders. But what causes the Lysvik to stand out from the crowd are the full-length zips that run all the way up the arms. And what this means is that, even on the hottest days, the Lysvik is going to be a cool jacket to ride in. What the jacket doesn't have is a thermal layer, but this doesn't concern us too much. The thermal inners on jackets at this kind of price point tend, anyway, not to be particularly high quality. And, frankly, we would prefer to supply our own in the form of a technical mid-layer or even just a jumper.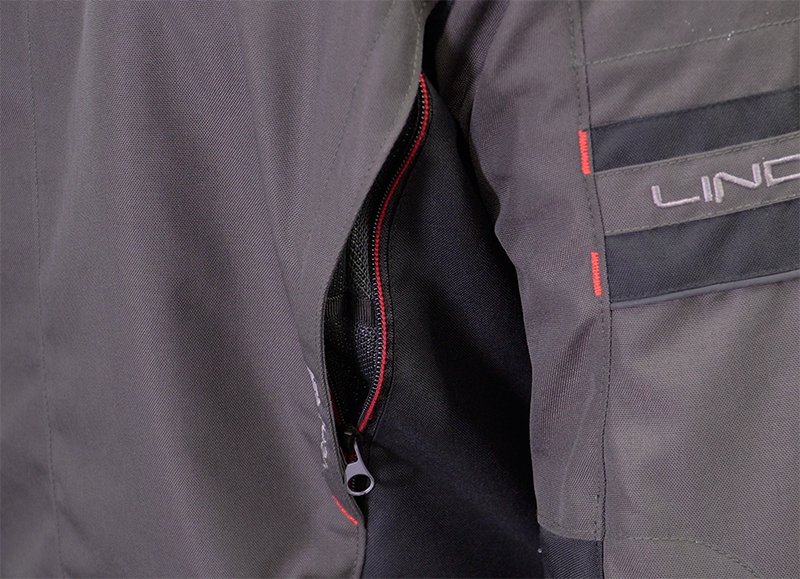 To make sure the venting on the Lysvik works, you also get exhaust vents behind the shoulders.
But perhaps the most outstanding feature of the Lysvik is its price. It costs just £169, and we simply cannot see how Halvarssons has been able to cram so much technology into a jacket at this price point. What it does mean is that many bikers will indeed be able to afford a Lysvik as a second, 'hallway' jacket. But the price also makes the Lysvik attractive to those who are starting out on their biking careers. This is a jacket that will allow you to ride in all kinds of conditions; come rain, come shine and, provided you layer up, come the cold.
Now, having said that you would not normally seek to tour or commute in a Lysvik, with a bit of judicious supplementation, you could potentially do both. You would want a good thermal layer; perhaps a duvet-style, down jacket of some description. This would take care of the cold weather. But if you were then to acquire a waterproof jacket, like the Scott, to wear over the Lysvik, you could create a jacket that performs better than a laminate one. It's worth a thought.
So that's the Lysvik. Simple it might be, but this is the kind of jacket that every biker needs in his wardrobe. There are times when you just want to jump on the bike and go. For just such occasions, the Lysvik is the jacket you need. The ladies' version of the Lysvik is the Liden. Same concept. Nicer shape.
---
Want some more? Please

click here

to return to our editorial menu.

Share this story