Motolegends Open Day 2019
Published on: 26/04/2019 14:34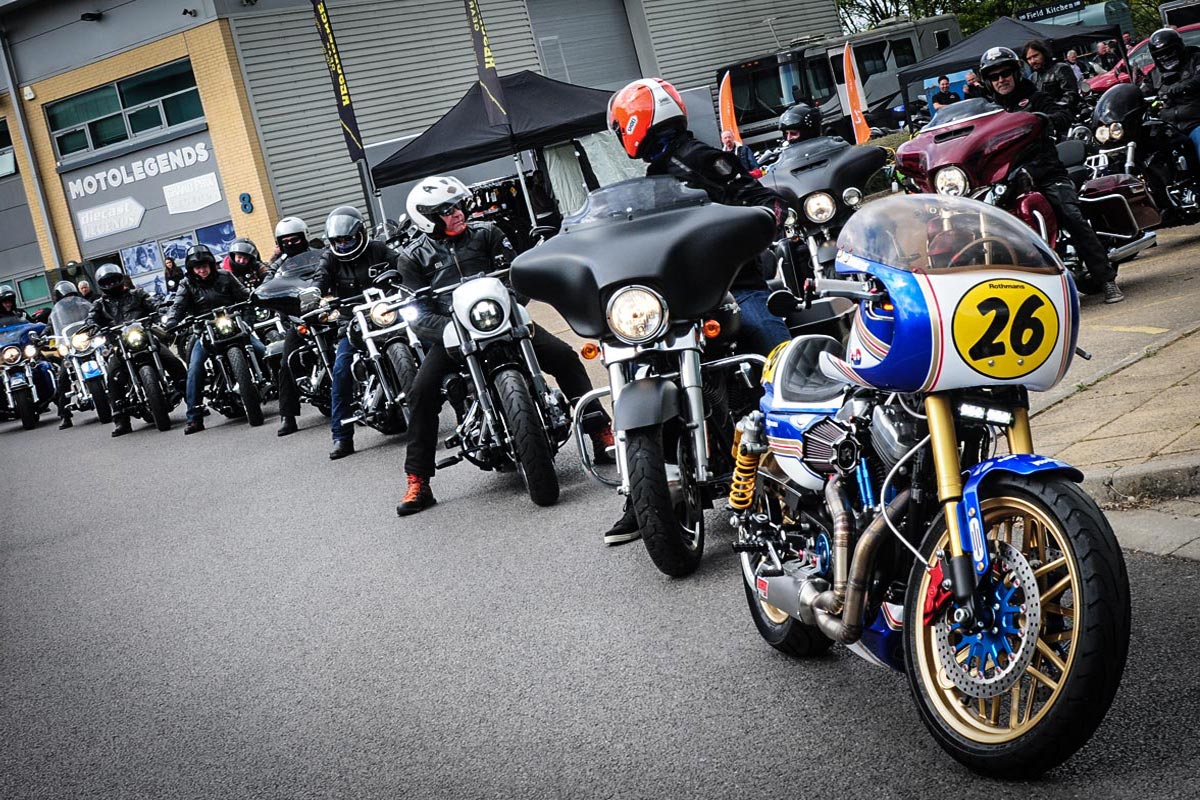 WE'RE HAVING A BIT OF AN OPEN-DAY!
SATURDAY 4TH MAY
Next Saturday we've got a couple of things going on here in Guildford. And so, if you're at a loose end, why not pop in?
On the day we've got both Halvarssons and Schuberth turning up to talk about their 2019 ranges.
THE SCHUBERTH C4 TEST DAY
Now, the Schuberth C4 came out a couple of years ago. The concept was very high-tech. The C4 was a flip-lid, a rather sporty and elegant flip-lid, but its USP, as marketing people call it, was its comms. system. The earphones and microphone were pre-installed. To get it going, you merely bought a battery and 'brains' module, and you plugged them into compartments in the neck roll.
It was a good helmet, and many people love theirs. But it was, perhaps, not a 'great' helmet, and a number of little gremlins meant that it did not meet everyone's expectations. Which may explain why the company has now launched an updated version called the C4 Pro.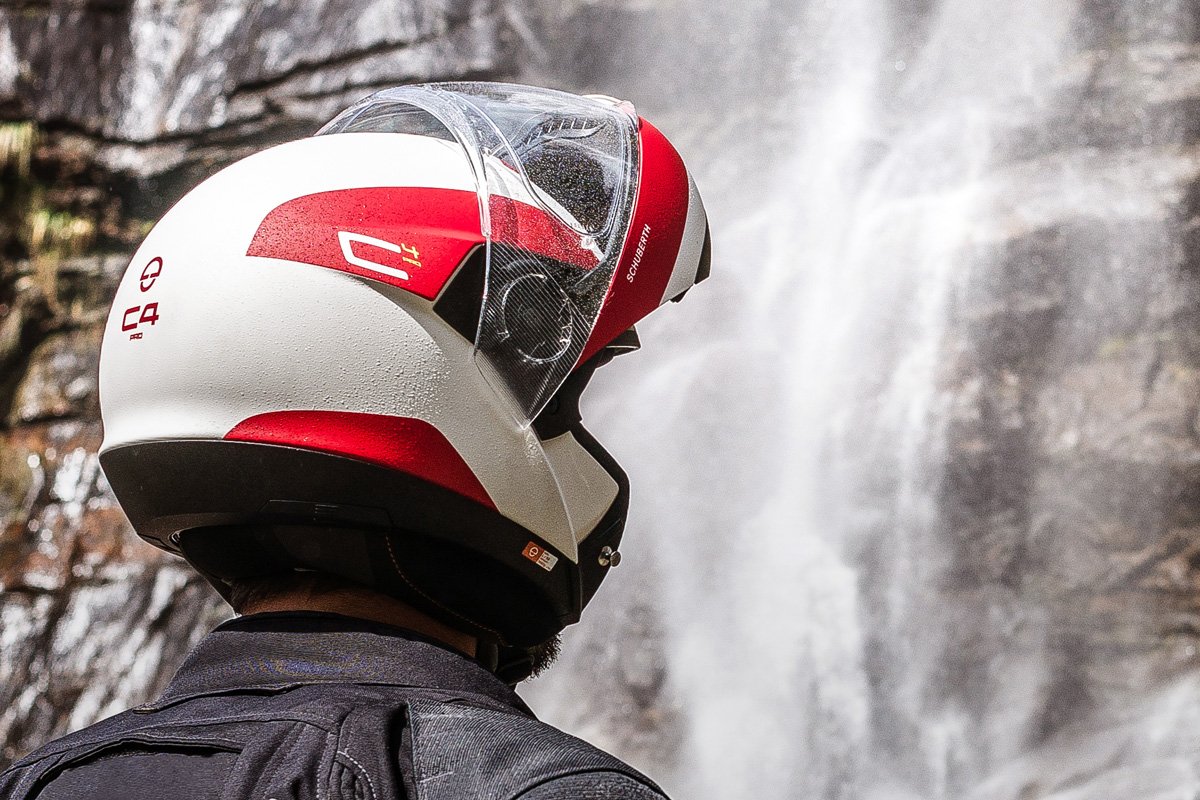 It improves upon the original in a number of ways. The niggles have all now been rectified, and it is now the helmet that it perhaps always should have been.
The problem, as always when buying a new helmet, is knowing whether it's going to work for you. Will it be comfortable on the bike? Will it give me the peripheral vision I need.?How good is the ventilation, and is it quiet enough?
Which is why Schuberth is visiting Motolegends, and why they'll be loaning out helmets for your to go and test ride.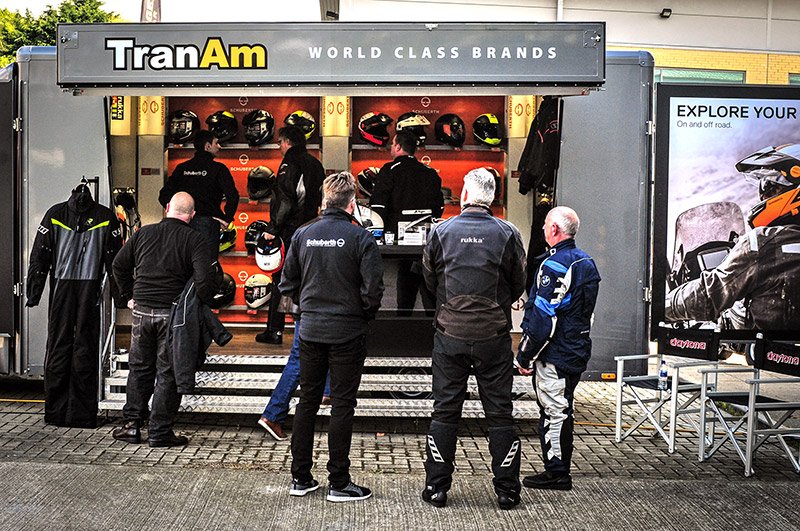 They'll find the right size for you, and let you take out the helmet in your favourite colourway.
If you like it, having taken it for a little ride, they'll be offering a bit of a discount to those who buy on the day.
Buying an expensive, new helmet is always fraught with danger because, most of the time, you simply can't take it back if it doesn't work for you.
Come and see us on the 4th, and take one for a ride. And you'll have an opportunity to see if the new C4 Pro is right for you.
If you want to read our recent review, click here.
MEET THE GUYS FROM HALVARSSONS
For heaven's sake, don't tell them we said this, but we love Halvarssons.
We've got to know the company well over the years. We like the company's philosophy, we like how they go about things but, most importantly, we love their gear.
Their stuff isn't necessarily the sexiest or raciest but, to steal a line from Ronseal, their gear does exactly what it says on the tin.
If you want warm, they do warm. If you want cool, they do cool. And their clothing is simply the most comfortable you'll ever wear, because comfort on the bike is what they're all about. But it's also really protective, and put together with integrity.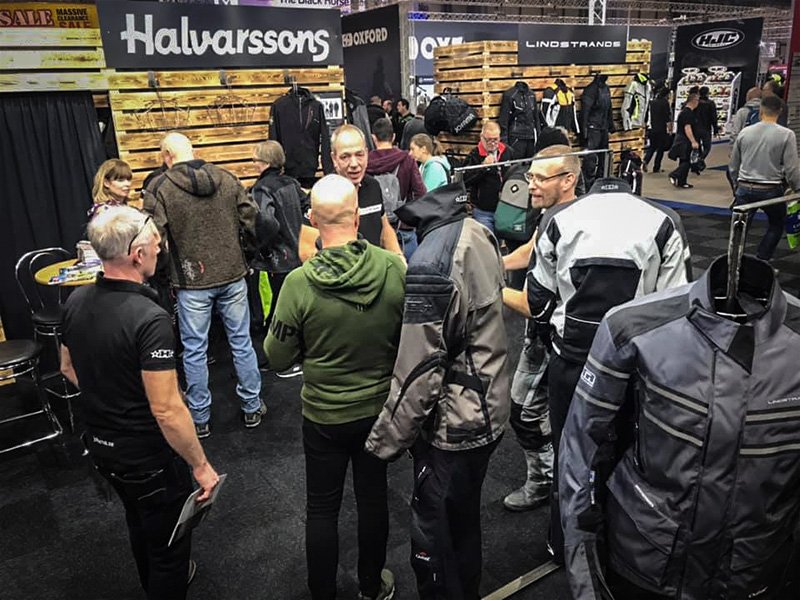 The new 2019 collection is now here. If you went to the NEC in November, you might have seen some of the early samples and prototypes. But if you want to talk directly with Halvarssons, they'll be here to answer any questions you have.
Halvarssons are always keen to get feedback and, if you like your information direct from the horse's mouth, so to speak, this is your opportunity.
WHAT ELSE IS GOING ON?
Not a lot really?
We've got street food from our favourite local café: One 40.
They'll be dispensing halloumi and bacon baps as fast as they can knock them out. And there'll be refreshments on hand too.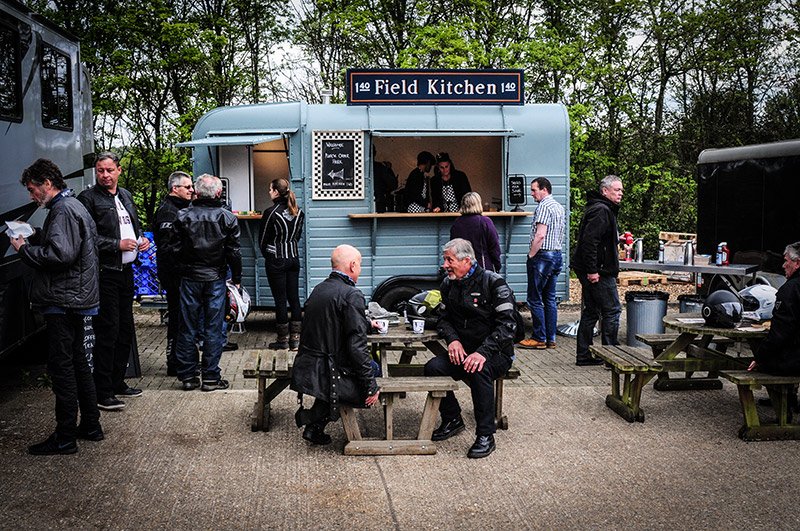 The shop will be open as usual, so if there's anything else you want to look at, or try on, we'll all be here, as we always are, seven days a week.
Anyway, the shop will be open from 9.00am; and we hope Schuberth, Halvarssons and One 40 will be up and running not much after this.
We look forward to seeing you here on the day.
Want some more? Please

click here

to return to our editorial menu.
Share this page