Resurgence New Wave single-layer jean review
Published on: 20/06/2018 16:41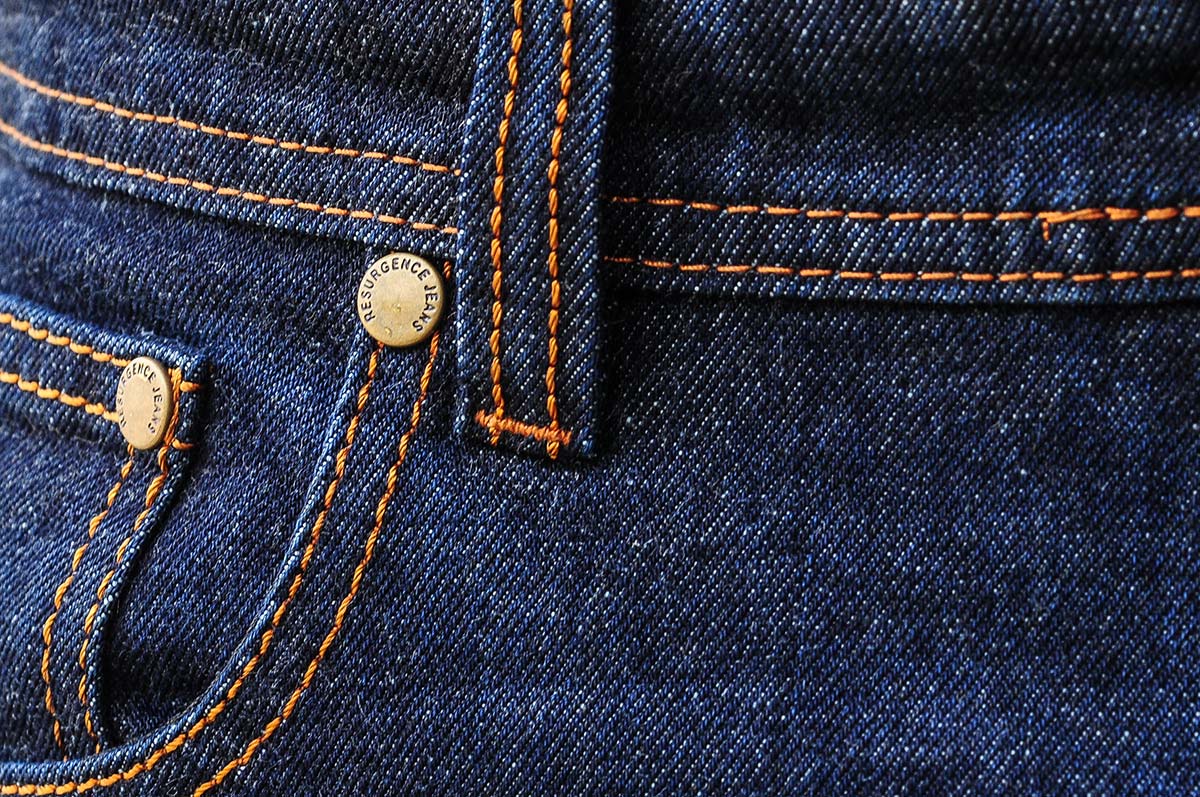 RESURGENCE NEW WAVE JEAN REVIEW
THE WORLD'S MOST ABRASION RESISTANT BIKING JEAN IS THIS SINGLE-LAYER JEAN FROM RESURGENCE

For over a year now, we've been working closely with our friends at Resurgence to develop a single-layer motorcycle jean.
Now, you may remember that Resurgence developed the world's strongest Level 2, lined jean a couple of years ago. It was called the Voyager. It was heavy, probably too heavy for warm, summer riding, but it was a very impressive pant with an official CE slide time of 10.83 seconds.
With this kind of heritage, Resurgence knew they couldn't develop just any old single-layer jean. It had to be better, stronger and more abrasion resistant than anything on the market.
Their aim was always to create a jean that would meet the old, tough-as-hell, EN 13595 standard. This is not to be confused with the new namby-pamby standards for motorcycle clothing that are shortly to be adopted by the industry.
Over the last nine months, we've tested quite a few prototypes for Resurgence. They weren't all successful. At one point, we were sent a pair that were so inflexible that one had to physically be lifted onto the bike in order to ride it. We didn't think they would catch on.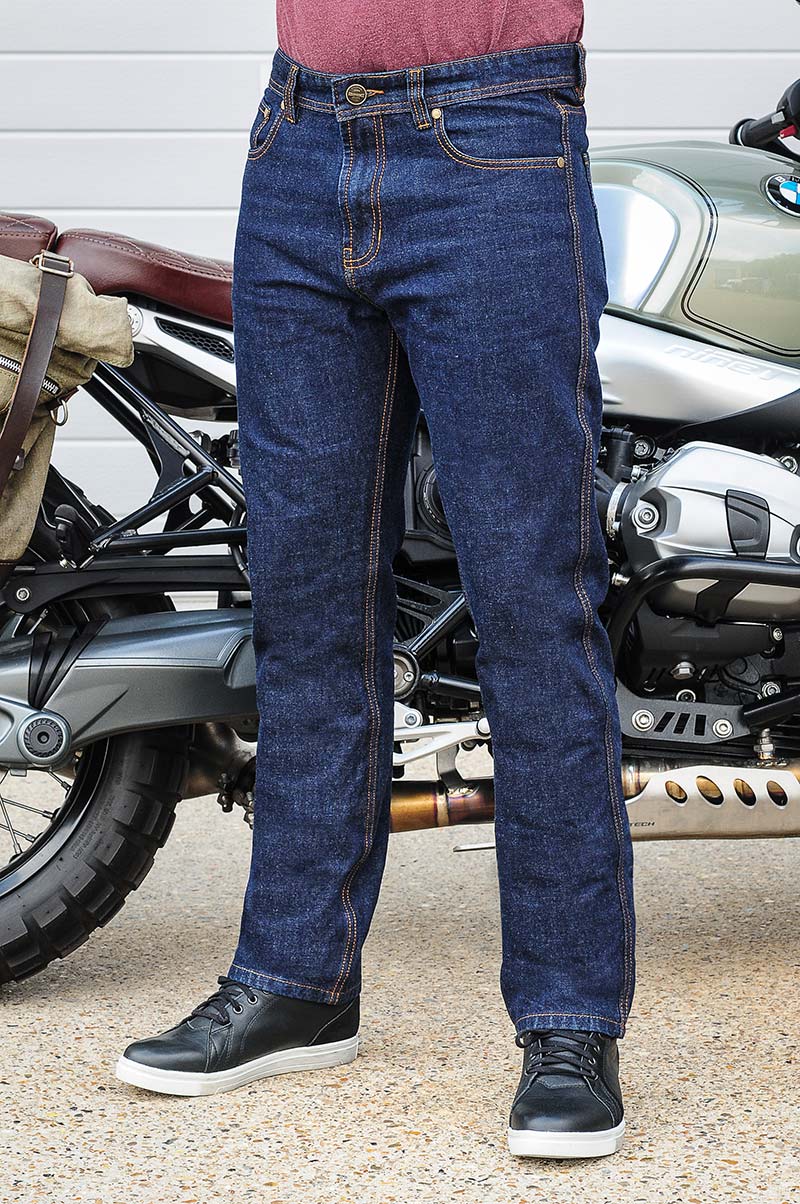 About three months ago, we were sent a pair that seemed to tick all the boxes. They were easy to walk around in, and easy to ride in. In fact, they became my go-to, working jeans that I wore in the office and shop. They didn't feel like a riding jean at all. I could wear them all day without batting an eyelid; I fell in love with them.
The cut is what one might term straight; they're wide enough at the ankle to get them over a proper, Daytona-style boot, but they're still flattering; a long way from what one might term a 'dad' jean.
They will come supplied with D3O for the hips and knees. The pair that I tested were black, but when the jeans are initially released they will be available in a raw blue only. Black will follow shortly after, we are told.
Now, they're not yet officially certified, by which we mean that the admin. involved has not been completed. But what we do know is that the New Wave jeans have passed all the relevant tests for tear resistance, cut resistance and abrasion resistance. Full certification, therefore, is somewhat of a formality, as far as we are concerned.
Obviously, when a certificate is issued, we will publish it. By the same token, if the jeans fail to meet the standard for some reason, we will announce that too, although that seems unlikely.
But let's put the CE approval aside for a moment. If it happens, that's amazing, because there's never been a single-layer jean that has achieved this certification.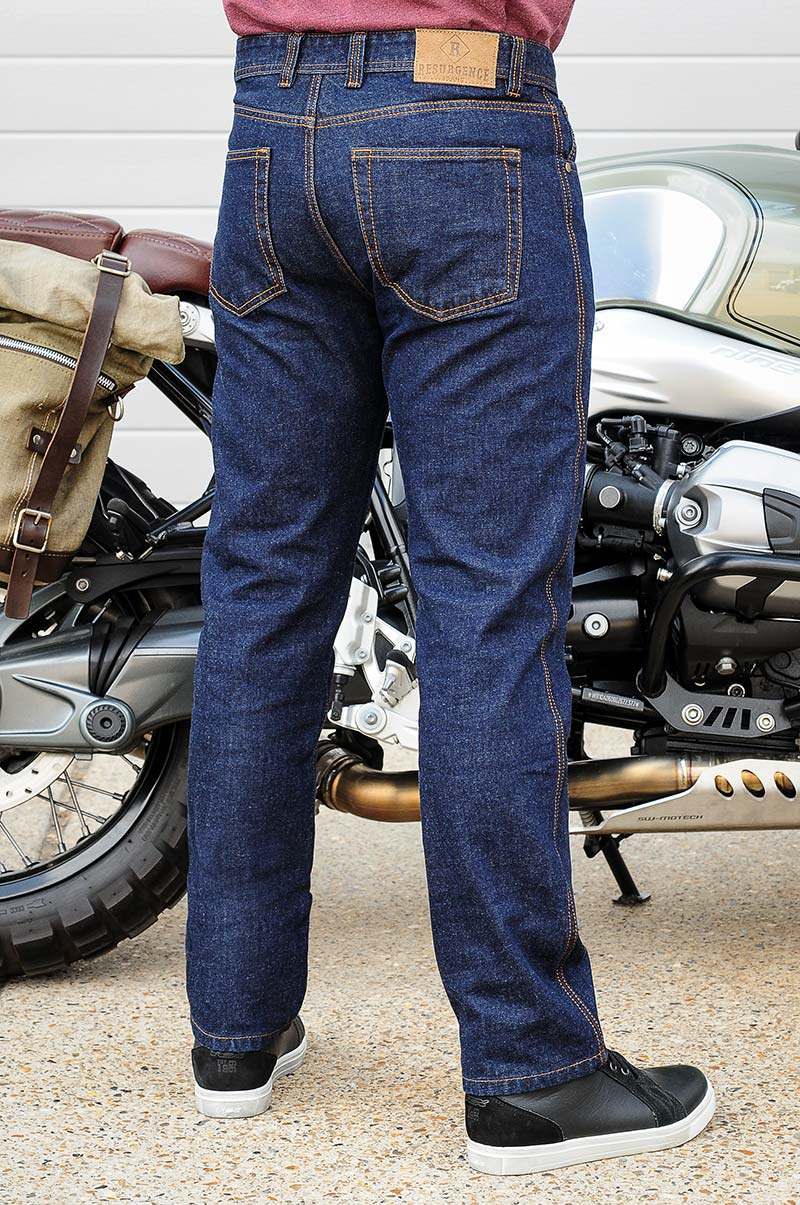 What we can announce now, however, is the official 'slide-time' of the new Resurgence New Wave jeans. It's a whopping 11.00 seconds. Quite frankly, that's insanely strong. To meet the Level 2 standard, a jean has to record a time of seven seconds. As far as we know, no single-layer jean has ever achieved this. But 11 seconds knocks the ball out of the park. That makes these jeans about two and a half times stronger than leather in terms of abrasion resistance.
And, just for the sake of clarity, we can confirm that this time is not the score for a one-way test. This is the mean average of the three tests that need to be conducted in three different directions, and which are then repeated a second time.
We feel a need to reiterate this, because we believe that some jean makers outside the reach of the EU quote their best slide time, not their mean average of the required six tests.
It is hard to overstate just what Resurgence has achieved with these jeans. From a protection standpoint, they blow everything else into the weeds. They're stronger, lighter, cooler and easier to wear than any lined jean ever produced. They will change the way we all think about riding jeans.
Of course, you wouldn't expect them to be cheap. And at £295.00, they're not. But how much would you expect to pay for a jean that wears like a regular pair of heavy-duty denim jeans, but which offers more than twice the protection of leather?
If you think £300 is too much to pay, then you need to remove your head from whatever dark and shady place it is currently to be found in! After many delays, the jeans are now in stock. Come and see us for a full fitting, or order online.
CLICK RESURGENCE NEW WAVE JEANS TO SHOP NOW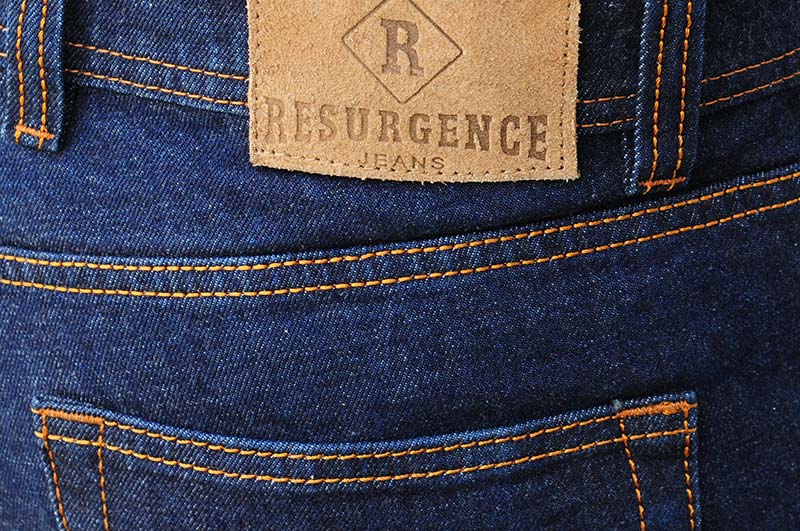 Want some more? Please

click here

to return to our editorial menu.
Share this story